When it comes to online shopping in Singapore, I can shop and spend a lot at one go and end up hurting my own pocket. I have long heard about Taobao and have always wanted to try shopping there because it seems to carry ALMOST EVERYTHING at a cheaper price.

However, I couldn't do it without the help of my friend because my Chinese sucks. I can speak but not read and write.

Until last year, I do not have my own Taobao account until I tried ezbuy. ezbuy is a one-stop global shopping platform for all shopping addicts like us who are stuck in Singapore.

ezbuy makes shopping so much easier! I am relating this to Chinese websites. Although you can buy stuffs from other countries but come on, admit it. Most of us use ezbuy for Taobao! Hehe.

You can control how much you are willing to pay for each item. Take a look at the picture below and you will noticed that $20 is the max that I will pay for a piece of skirt/top in ezbuy.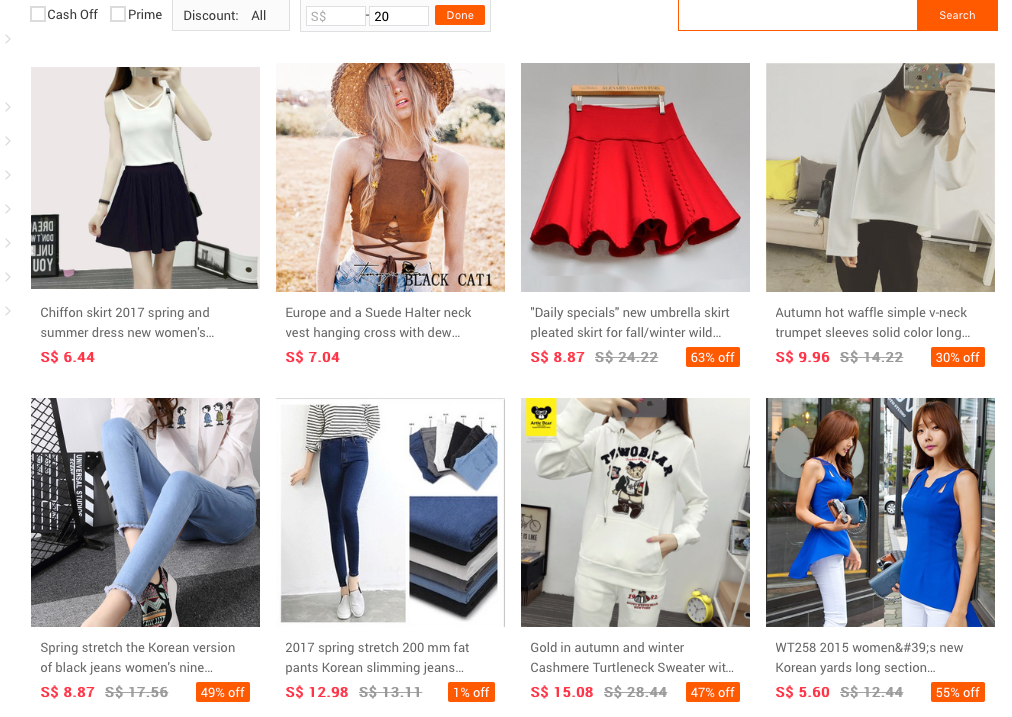 I also enjoy shopping on their mobile app as they have flash deals very often. For example, you can a backpack for $5 there. There interface is also neat and easy to navigate around. Sometimes I browse the app for at least 30 minutes before I manage to fall asleep.  Of course, I have to check out my cart after that too 😛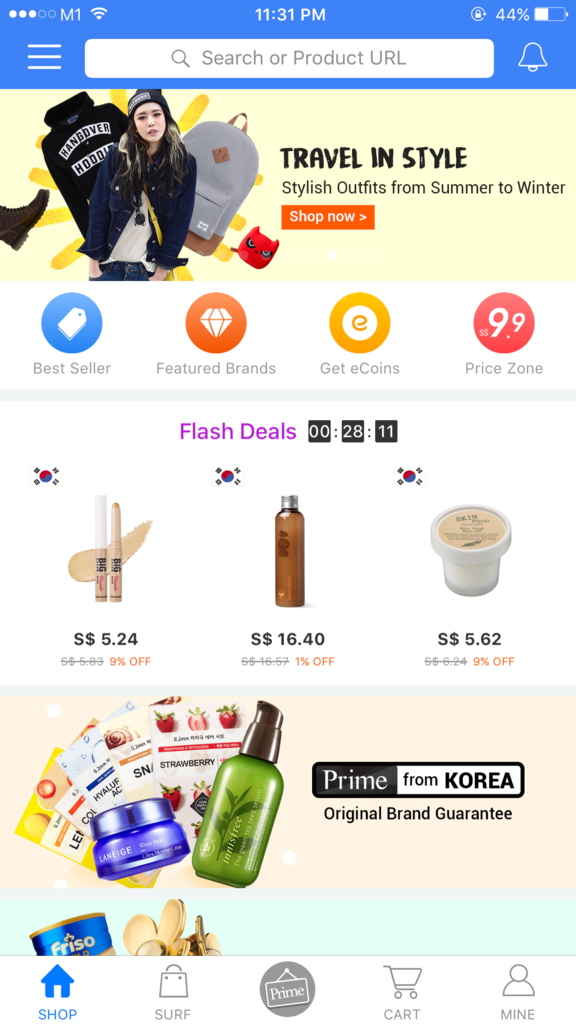 Just click on the item you want, and add it to the cart.

You will also know how much the item cost in SGD. If you are shopping on Taobao website itself or on your phone's browser, just paste the URL into the app and it will follow the same.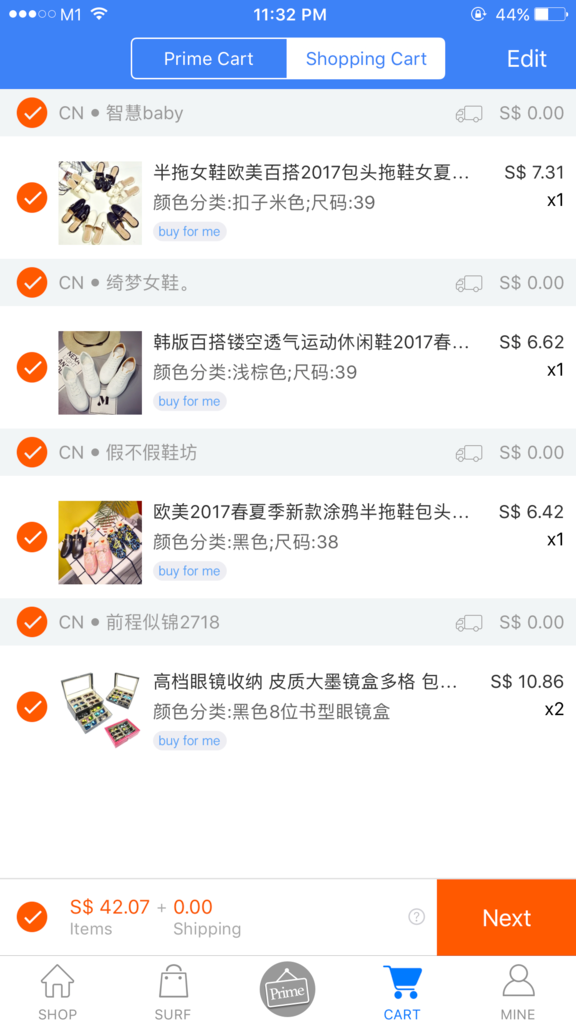 If you plan to ship heavy items like furniture over. I will suggest you to sign up for Prime as you can enjoy unlimited shipping at $2.99 nett!

Some very common stuffs which I used to ask my friends for help till I tried ezbuy myself includes:
– Phone Cases
– Soft Toys
– Shoes
– Clothes
– Hair Clips
– Socks and more…

I got these phone cases on ezbuy even before my iPhone 7plus reached me last year LOL! Guess how much were they? Less than $5 each!!






My $9 Pastel Pink Sneakers which got everyone going gah gah.






My friend even bought her furnitures and pets' accessories via ezbuy! I was very shocked when I heard the price. She bought her bar counter at $25 (inclusive of shipping fee)!!

Check out my roro behind the gate she bought from Taobao too. I am not surprised if her sofa and bed are bought there too. She's a fan of ezbuy really. But then again… who isn't when you can look for everything there?!






For people who are getting married, you can shop for wedding decorations, Sisters' and Brothers' outfits from ezbuy too!

The only thing I probably can't get from ezbuy is……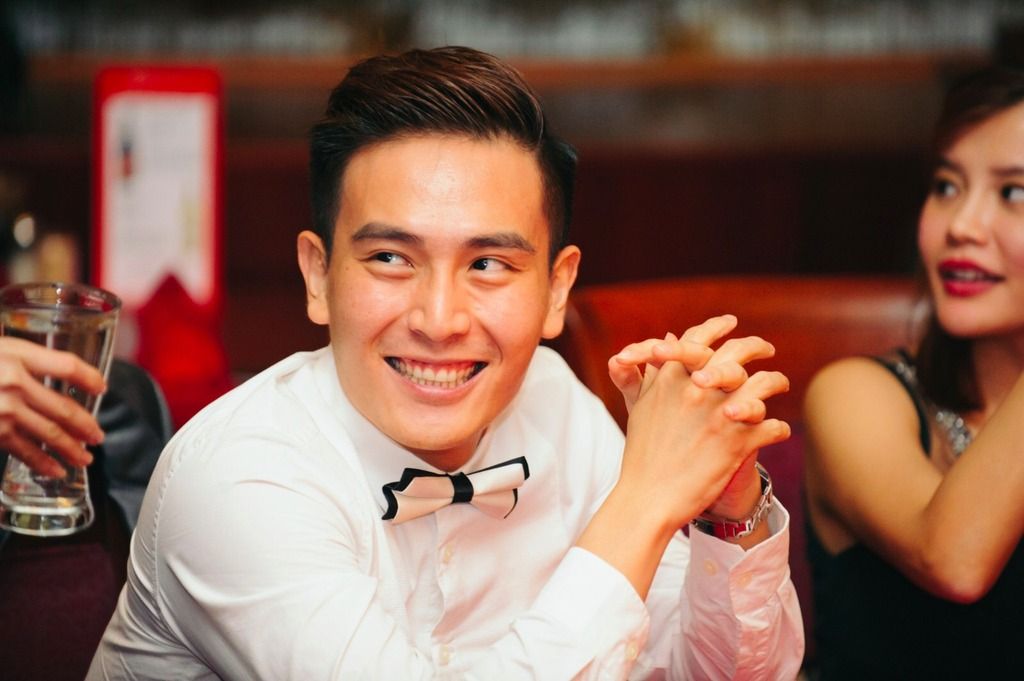 HAHAHAHAHAHAHAHA.

Lucky you if you are new to ezbuy. I have a $10 credits for you with no minimum purchase!

Don't say I never share ah. No minimum spending okay! So head over now to http://bit.ly/maybeline65 to claim your credits!