Author: Alex Chua

Canton Paradise is a pillar of the local Hong Kong cuisine for a reason – it offers the quintessential Cha Chaan Teng experience without feeling overly generic. The new spacious outlet at The Shoppes @ Marina Bay Sands exudes a more luxurious, exquisite vibe as compared to its five other outlets. While its facade may appear forbidden and scream pricey, rest assured that this sixth outlet offers the same affordable pricing and served your favourite menu with three new exclusive dishes.

Here are the five dishes plus the three new dishes that you must try at the Canton Paradise @ Marina Bay Sands!






The BBQ Pork Belly with Honey Sauce is on point. Tender and succulent, the all-time crowd favourite roasted pork belly offers just the right amount of meat and fat to give that meaty, textured bite. It is roasted four to five times over red-hot charcoal, so that the meat is perfectly caramelised yet remains moist and tender. While the Steamed Kampong Chicken in Canton Style is a Shunde specialty showcasing fresh kampong chicken marinated with simple condiments that accentuate the flavours of the meat.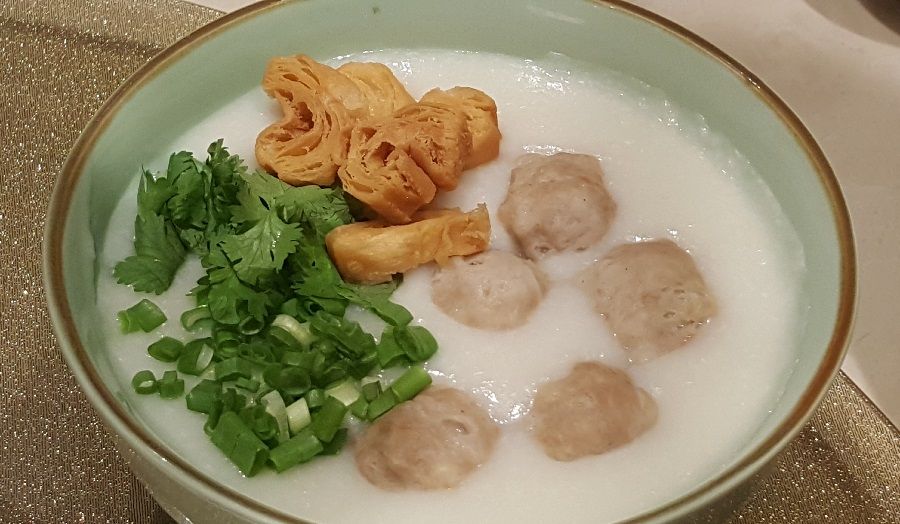 Velvety smooth Handmade Meatball Congee is prepared by a dedicated chef who would constantly adjust the temperature and stirring of the high-pressured casserole to ensure uniformity of the congee density. The meatball is prepared daily and shaped by hand. The meat mixture features a good ratio of both pork meat, pork fats and bits of prawn meat, giving the meatball an overall springy texture.






Want to nourish your body after a busy work schedule? Try the Double-boiled Superior Chicken Soup with Penny Bun. Featuring penny bun mushroom – a premium ingredient used only in the most exclusive menu – and kampong chicken thigh, the soup is boiled for seven to eight hours. Resulting in a wholesome, smooth clear soup that is easy on the palate while delivering nourishing and tasty broth.






A crowd-pleaser especially for kids and to those young at heart, the Steamed Molten Salted Egg Yolk Custard Piggy Bun is a playful rendition of the salted egg yolk bun almost too adorable to eat. Naturally savoury and sweet, the molten egg yolk lava with a touch of vanilla essence will definitely tantalise the taste bud for all.

Let's now move on to the 3 exclusive dishes, only available at the new Marina Bay Sands outlet.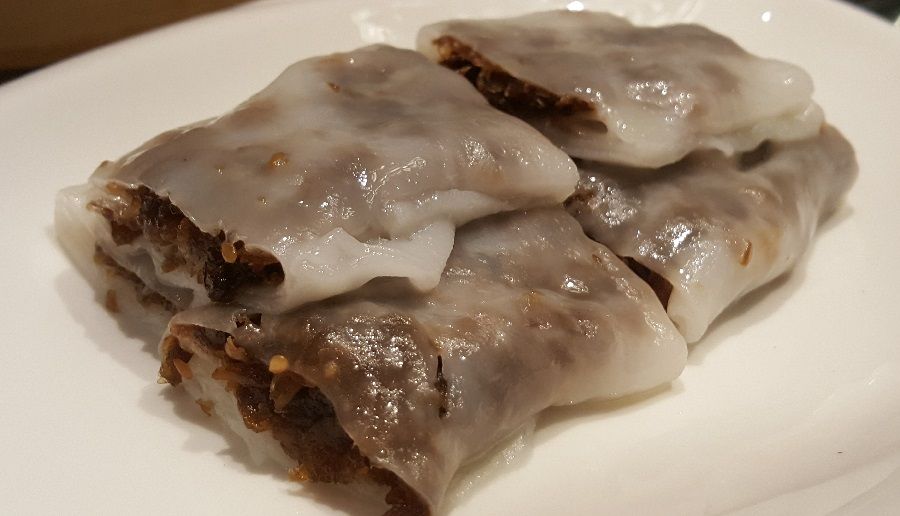 First up is the paper-thin Steamed Rice Rolls with Preserved Turnip Filling (Chai Po), an offering inspired by the local favourite chwee kueh. The silky-smooth rice rolls are made freshly in the kitchen upon order. Perfectly proportionate rice rolls and preserved fillings drizzled with Canton Paradise's special soy sauce made from first draw soy sauce, premium fish sauce and other secret ingredients, resulting in richer taste and exquisite aroma which you couldn't find in the normal chwee kueh.






Using only mineral water for preparation of the tofu, the Dried Sakura Shrimps with Scallion Oil Tofu is a must-have dish especially for those who are more health-conscious. This leads to a smoother texture, topped with crispy sakura shrimps imported from Japan.






Capping the meal with a delightful local indulgence, the Durian Pudding can surely sway your family members with its creamy and smooth texture as well as piquant flavour. As the durians used for the preparation is seasonal, do check with the service stuff on the durian used for this superb dessert.

Why end the sweet surprise at the dessert? Diners can now enjoy 50% off all Dim Sum, Congee and Noodles when they dine in at any six Canton Paradise outlets on weekdays, 3pm to 5pm, which includes the newly minted outlet at The Shoppes Marina Bay Sands. A definite huge plus to visit this restaurant!

Canton Paradise @ Marina Bay Sands
2 Bayfront Avenue, #01-02
The Shoppes at Marina Bay Sands
Singapore 018972
Operating Hours:
Mon – Thurs – 10.30am – 10.30pm (Last Order 10pm)
Fri – Sun, Ee of PH and PH: 10.30am – 11pm (Last order at 10.30pm)

Facebook: @ParadiseGrp
Instagram: @paradisegrpsg
Website: www.paradisegp.com