I must say that I have been very blessed with all the gifts that Kipling has gifted me! Let me walk you through some of the bags I own right now. I actually help out a little last year and they gave me 2 bags in return. My mom, being a fan of Kipling for the longest time, took the bags away from me right after I brought them home. Lol!

I brought their backpack and luggage to Japan with my family last year and I swear James was super jealous when I told him Kipling gifted me a luggage! Hehehe.

Traveling around with the luggage makes the entire journey so much lighter and easier – especially when we had to travel from town to town. We visited Kyoto, Osaka, Nara and  2 other places!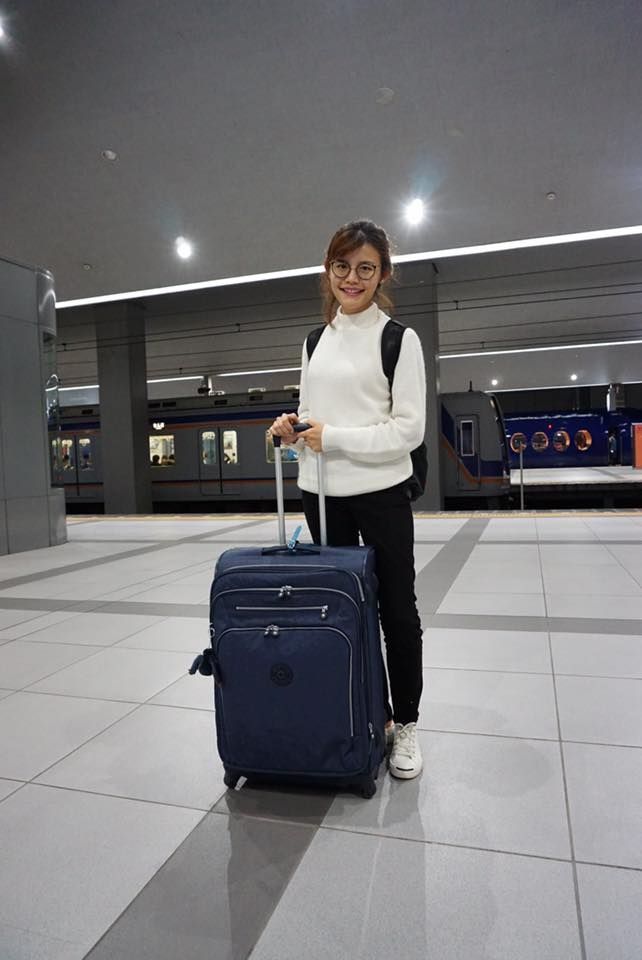 Other than being light, I was surprised by the compartments. They had so many compartments inside that you can stuff ANYTHING and EVERYTHING. I managed to squeeze in 3 pax worth of clothing and accessories for a good 8 days! Even though it was filled with clothes, it was not hard to bring it around because of the wide wheels underneath. I was so easy to roll them everywhere. The luggages are made of a durable material – Nylon which is able to withstand the rigors of regular travel.

Of course, all Kipling bag comes with a monkey keychain – so does the luggage! I travel out of Singapore at least 3 times a year so I am very much looking forward to my next trip with the luggage!

Next, Black and gold is my usual style when it comes to backpacks. However, I brought a colorful backpack (Sanna Print; collaboration collection with Finnish illustrator Sanna Mander) to Japan this time round! The City Park added colors to my autumn. It even comes with a limited edition Funfur Monkey keychain as well! I like this keychain more than the usual because of it's fluffiness! 😛






I also own another bag with the same keychain! It was love at first sight with City Pack Navy Black and it is also my current favourite. This 100% leather bag is a combination of style, fun and practicality all in one! Isn't it charming?

The drawstring pocket makes it easier for me to charge my phone with my powerbank in that compartment. I can charge and use my phone on the go without the need of holding that bulky powerbank in my hand. Easy reach pockets for the win!

I love how I can easily match my OOTD to this pretty City Pack! We can never go too wrong with black and glitters.






I will be sharing more on my Instagram how you can incorporate Kipling into your daily outfits so keep a lookout for #maybelineootd! Also check out the hashtag #MyKiplingStyle to see how other influencers style their Kipling.






Thank you blessed and Kipling for making me a happy girl! 🙂 Thank you for keeping our bags light and durable! 😀