With Christmas around the corner, restaurants and hotels residing in every corner of Singapore are firing up their Turkey-licious Christmas menus! But if one was seeking a bedazzling Christmas menu, the award-winning "10 at Claymore" residing at the lobby of Pan Pacific Orchard Hotel, is definitely one of the top choice to consider.

This is with special consideration for an intimate round-table luncheon which the hotel will be hosting just on Christmas Day itself to add a special festive touch.






Nowadays, I find many restaurants either over-promising the variety of their food or compromised on its quality. Worst if sometimes both happens and at the expense of huge bill size! However, for this hotel buffet, I assure you that you will definitely fancy the spread here especially if you are avid poultry eater.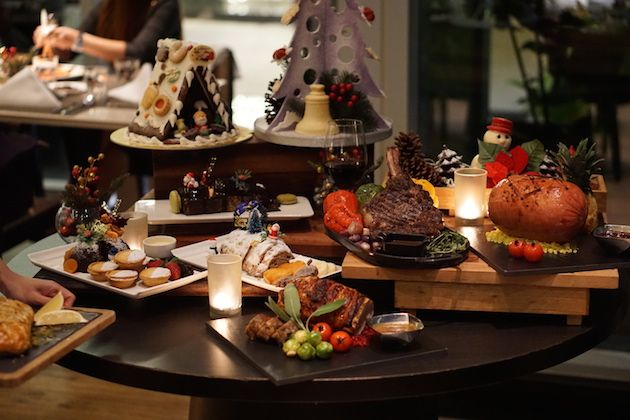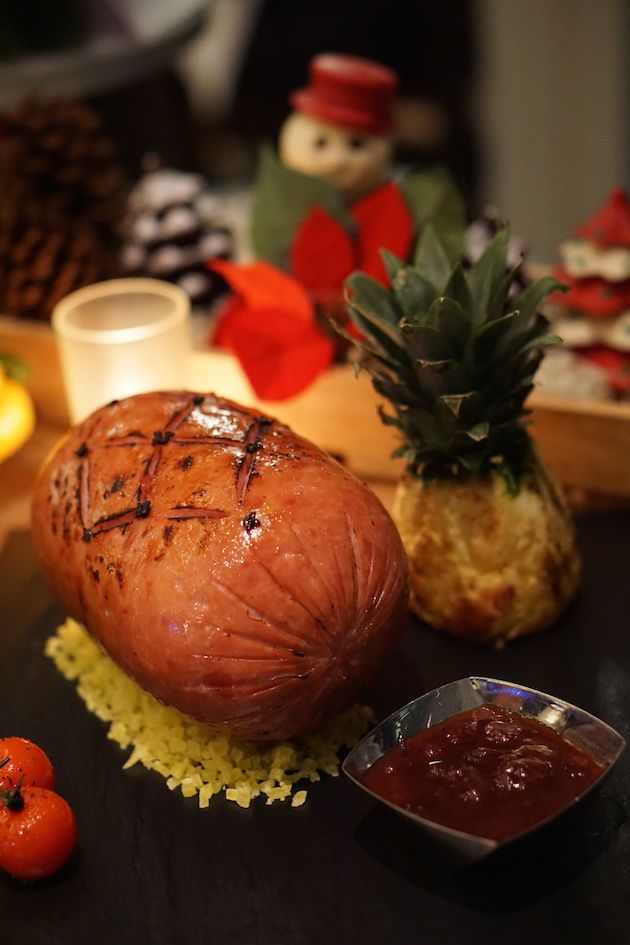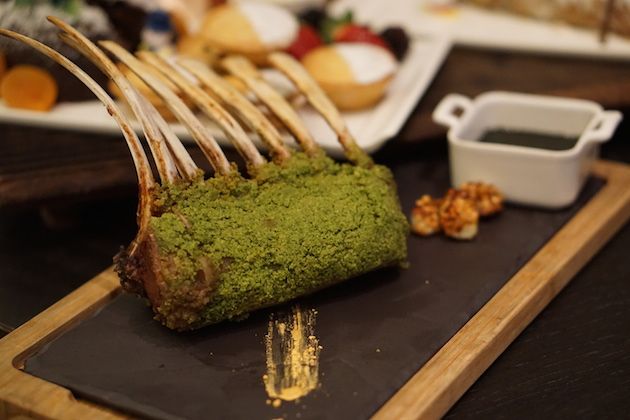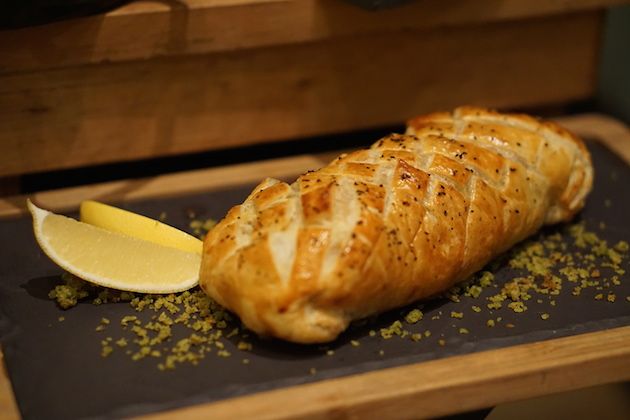 I would not say this is the most affordable Buffet in town but the cost is definitely well justified by Award-winning executive chef, Andy Oh's creative spin to some of the traditional Christmas savories. This includes a series of delectable offerings such as Roasted Turkey with Cranberry Chutney, Honey Baked Ham, Herb Crusted Organic Rack of Lamb and etc. But the one that caught my stomach's attention the most would be their Succulent Blackmore Wagyu har-grilled "Cape Byron" Angus Prime Rib, slow cooked to perfection!

You do not even have to sink your teeth into the steak to know its tenderness; it can even be sensed when slicing through the meat and marbling with my table knife. Indeed, I did not have to chew much to enjoy the entire slab of beef. Also, a good amount of marbling gave out its distinctive & palatable flavour.

Frankly, I enjoyed it so much, I think I easily had almost 500g of it myself! Speaking of making my buffet worth its cost! Lol! Of course, all the other dishes were equally good as well!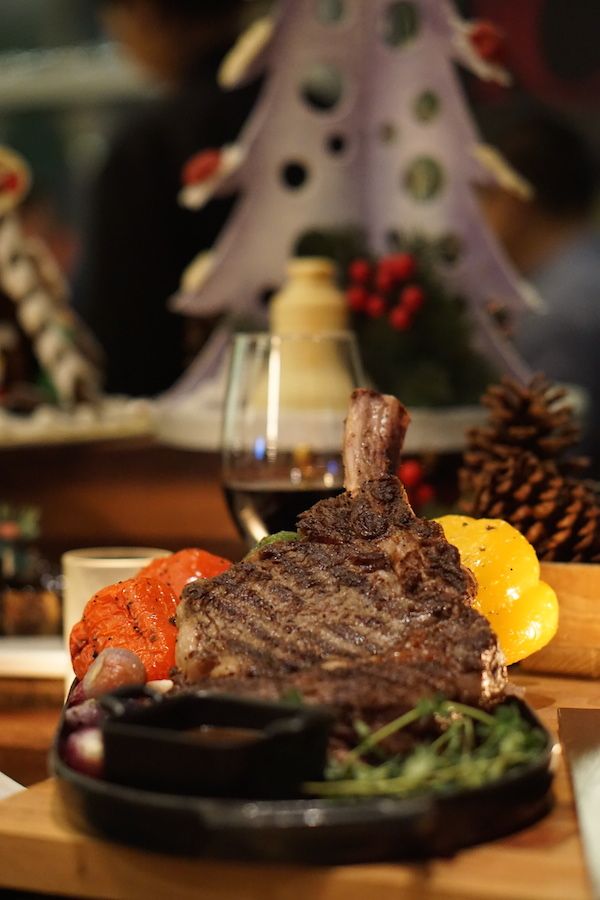 Another highlight of this buffet would be this award-winning Char Kway Teow! I bet you must be thinking what does Christmas got to do with this Penang dish! However, I still insist in sharing the best stuff I tried during my food tasting session. If you yearn for some Penang Char Kway Teow, this place offers the likes of it with a good, intense Wok Stir-fried taste! Thanks to the Malaysian roots of Chef Andy Oh!, Now you do not have to fly over to Penang just to enjoy a good plate of Authentic Char Kway Teow!






Pricing:
For Festive Lunch Buffet,
Mon-Fri, Adult cost $42++ & Child (5-12 years old) cost $21++
Sat & Sun, Adult cost $48++ & Child (5-12 years old) cost $24++
Christmas Eve & New Years Eve , Adult cost $58++ & Child (5-12 years old) cost $29++
Christmas Day & New Year Day , Adult cost $88++ & Child (5-12 years old) cost $44++

For Festive Dinner Buffet,
Mon-Sun, Adult cost $68++ & Child (5-12 years old) cost $34++
Christmas Eve & New Years Eve , Adult cost $118++ & Child (5-12 years old) cost $59++
Christmas Day, Adult cost $118++ & Child (5-12 years old) cost $59++
New Year Day, Adult cost $88++ & Child (5-12 years old) cost $44++






As mentioned above, you can also choose to dazzle your family with an intimate round table Christmas Luncheon, and revel in a memorable experience in their banquet venue decked with festive ornaments. For this luncheon, you get to savour Traditional Roasted Turkey complete with Homemade Chestnut Stuffing, Giblet Sauce and Cranberry Chutney, as well as the ultra delicious Chr-Grilled "Cape Byron" Angus Prime Rib and Protuguese Linguica Sausauge!

From 12-3pm, per table seats 10 pax and it is priced at $888 per table.

For more information, please visit: https://www.panpacific.com/en/hotels-resorts/singapore/orchard/stay/dining/10-at-claymore.html