Advertorial

Do you want beautiful skin like actress Jesseca Liu 刘子绚? I want!

So just 2 weeks llllgo, I went over to Estetica at I12 Katong to try out their GeneO+ Super Facial.

The 3-in-1 Super Facial is a new facial treatment that can give you immediate results in unparalleled skin nourishment and oxygenation.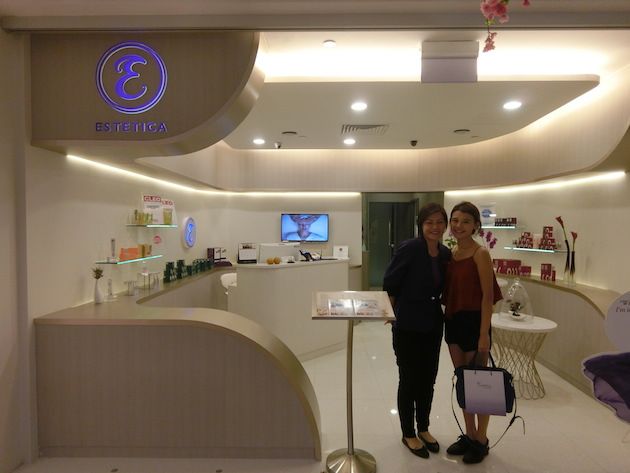 Before I start the facial, I was asked to do a skin analysis so that the therapist can understand what my skin is lacking of and recommend me the right serum to use for the facial.

The areas focused were the forehead, cheeks and the jaw area.






My major concern was hydration all along but it seems that the level of moisture was good that day. Must be the right products used recently! Haha.

However, the results for my collagen levels and pores were not that good.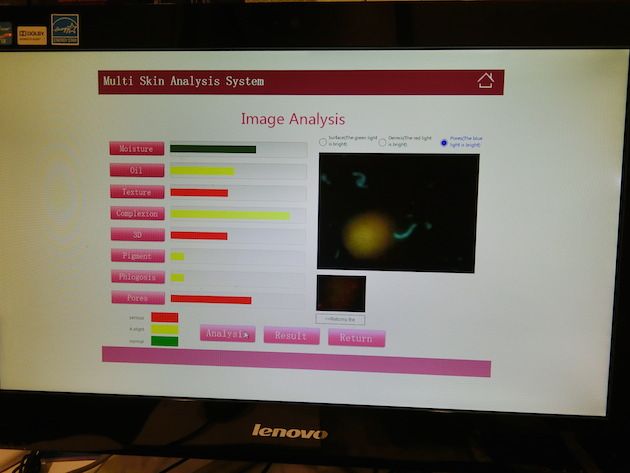 I was then brought to their treatment room to change up.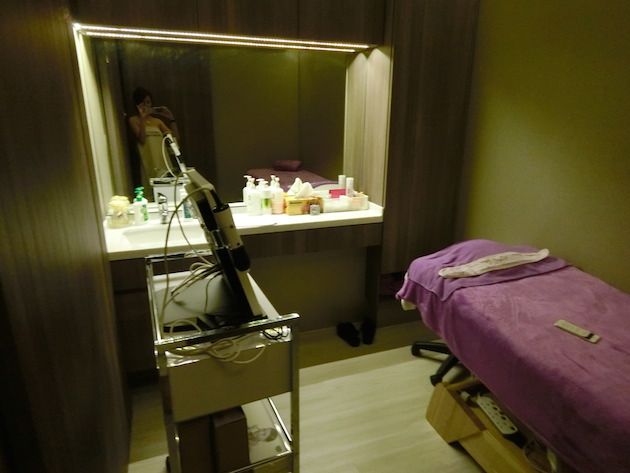 Happy me all ready for a pampering session!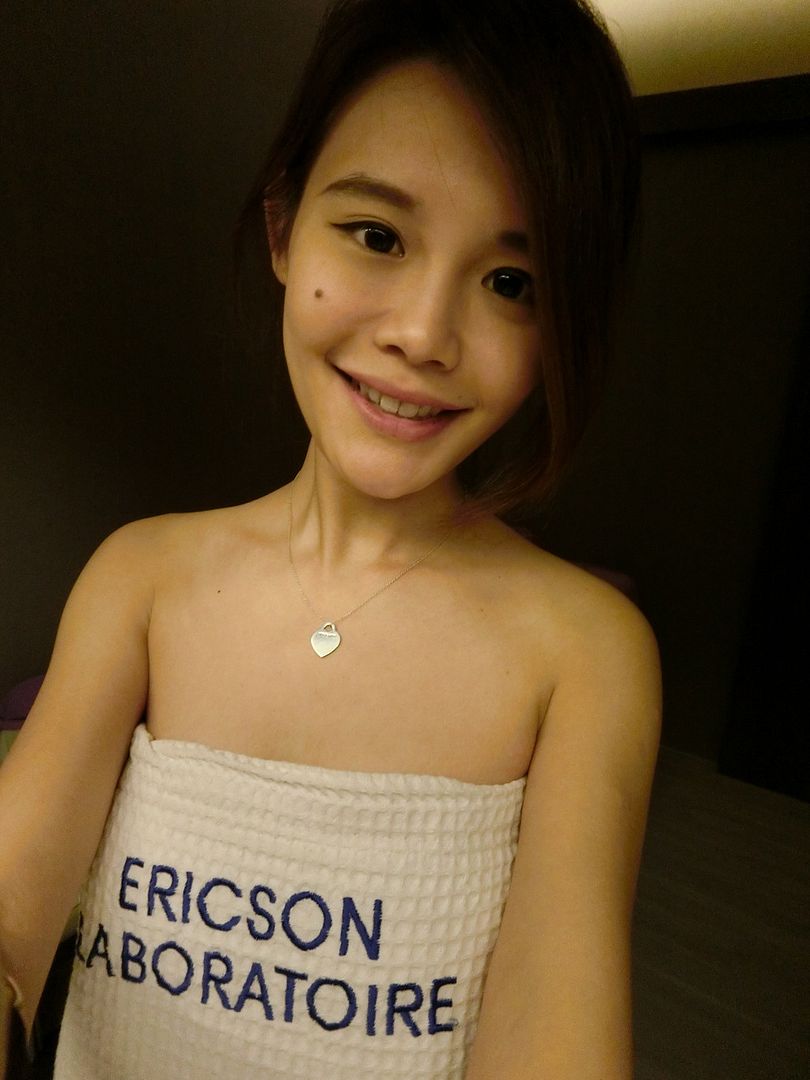 The first treatment was Tripollar Radio Frequency (RF) which aids in tightening of the skin, firming and rejuvenation. I love anything that has to do with firming, anti-aging and hydration.

This new generation RF is painless and fast. So fast that you can see immediate results after the first visit. The skin around the eyes area are the thinnest and there was no pain, all I could feel was the comfortable warm sensation from the machine. I feel that it is good for people who are concern about the fine lines around the eyes area as the warm sensation can help increase collagen production. And if the production increases, what does this means? Firmer skin!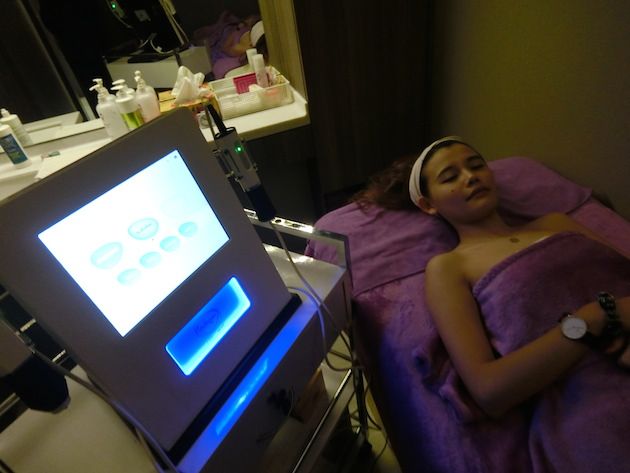 With the help of RF, my skin surely looks a lot firmer!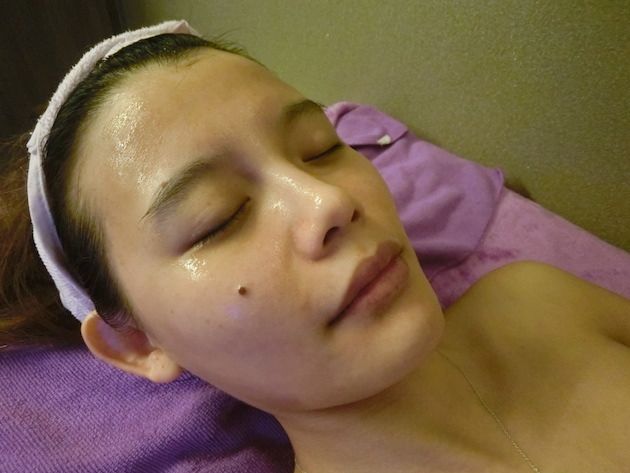 OxyGeneo comes after RF.

OxyGeneo delivers three essential treatments simultaneously:
Exfoliation of the outer layer of the skin
Preparing the skin for optimal absorption of nutrients
Oxygenation of the skin generation from within

I felt a little tingling sensation at the exfoliation step but it went away fast. This step is essential as it helps to get rid of dead skin. If you have too much dead skin built up, no skincare will be able to help as they might not be absorbed into the skin.

You could feel the difference in the texture – Once the dead skin cells were removed, the skin got brighter and smoother instantly!






Ultrasound was the last step. After removing the dead skin, ultrasound can help increase cell's ability to absorb nutrients and increase cellular metabolism and blood circulation.

A layer of hyaluronic acid serum was first applied on my face. The ultrasonic waves helped the serum penetrate into my skin's deeper layers for optimal hydration.






How I felt after the facial:
Skin got brighter and looks more radiant
The complexion felt a lot smoother

What I love most was – THERE WAS NO DOWNTIME. I had another event after the facial so boy, I was glad that I can resume my usual activities after the facial. There was no redness seen too!

My skin is still smooth and radiant even after 2 weeks. However, if you want long term results, I will advise you to visit them once a month.

Thank you Estetica!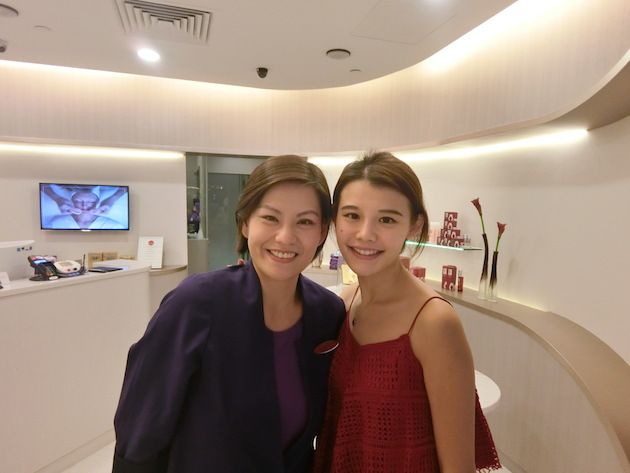 Readers of mine can enjoy exclusive promotions for all these awesome facial treatments. Click here: http://www.esteticabeauty.com/promotions/geneoplus-blogger-maybeline/) to sign up now!

They have 9 branches islandwide and here's the full list of their outlets: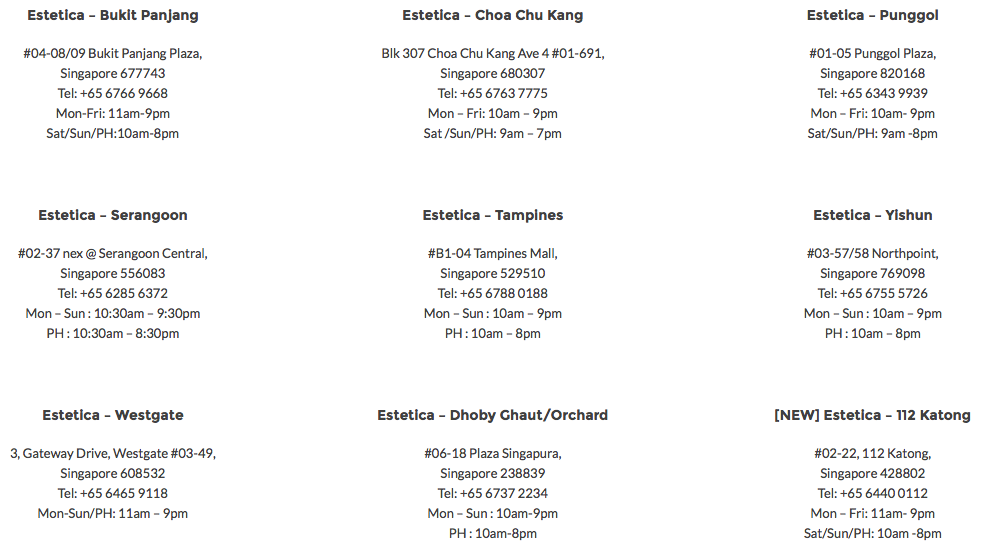 For more information, you can visit their website (www.esteticabeauty.com) and follow them on Facebook (www.facebook.com/esteticabeautysg) and Instagram (@esteticabeautysg) for the latest updates and promotions!