Did you hear about Maddy's coverage of The Shilla Duty Free first anniversary and the unveiling of The Shilla Beauty Loft at Singapore Changi Airport last week? I was present at The Shilla Duty Free. I went there empty handed but went home with bags and bags of shoppings because everything was at lease 30-40% cheaper than the retail prices outside!!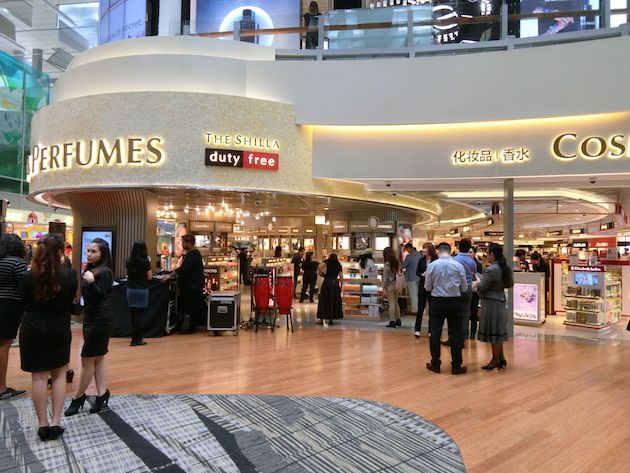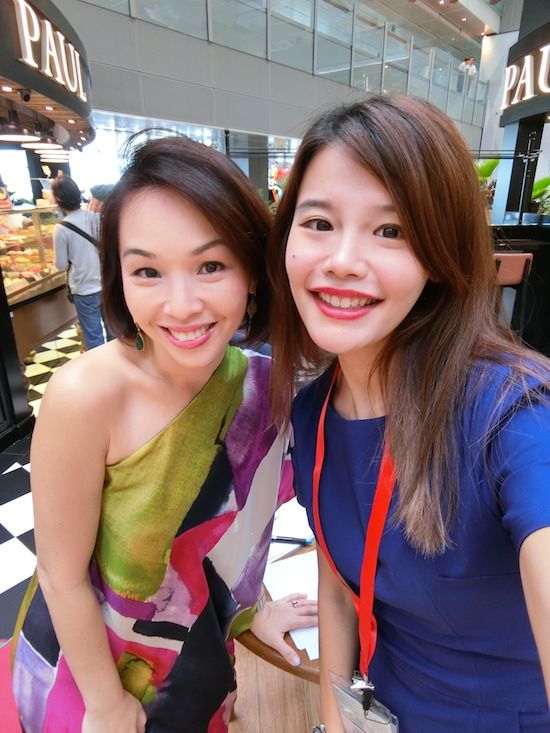 I was there when The Shilla Duty Free first open its door last year and I am more than happy to be back. The Shilla Duty Free also launched its iconic beauty loft concept at Singapore Changi Airport, Terminal 3. The Shilla Beauty Loft is the first luxury spa concept in a duty free store in the world, offering beauty services from prestige brands Chanel, Dior, La Prairie, and SK-II.

CHANEL Beauty Lounge is strictly by invitation ONLY.

Dio Beauty House is open to walk-in customers and they stole my heart when I was there as I had a very personalized experience which shoppers can also feel the same as I was introduced to Dior's fragrance artistry and makeup/skincare services.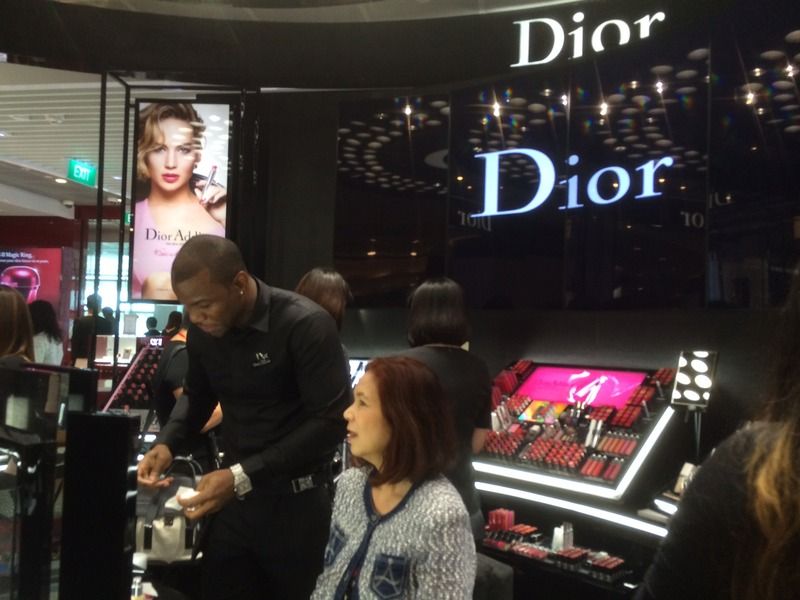 You can walk in to do a makeup service, facial service, hand massage and more.

Ken removed my eyeliner and red lipsticks. He contoured my eyes with eyeshadow and lipstick from Dior. I am seriously digging this color!!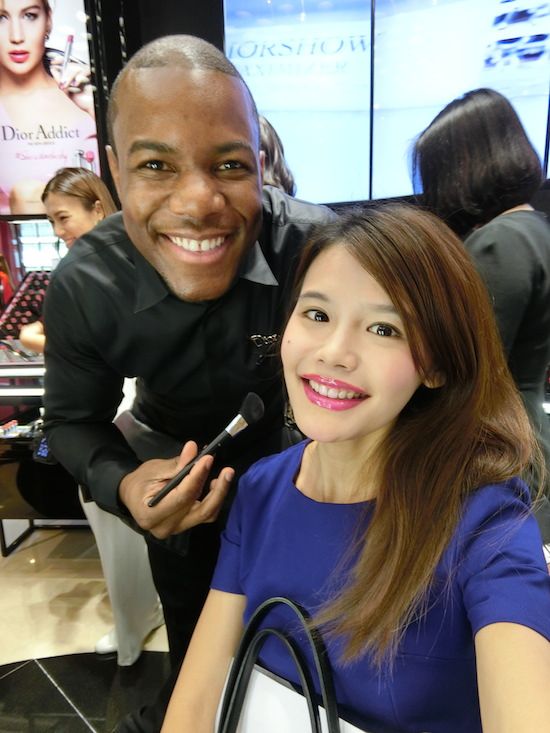 Don't you just love the hot pink lips?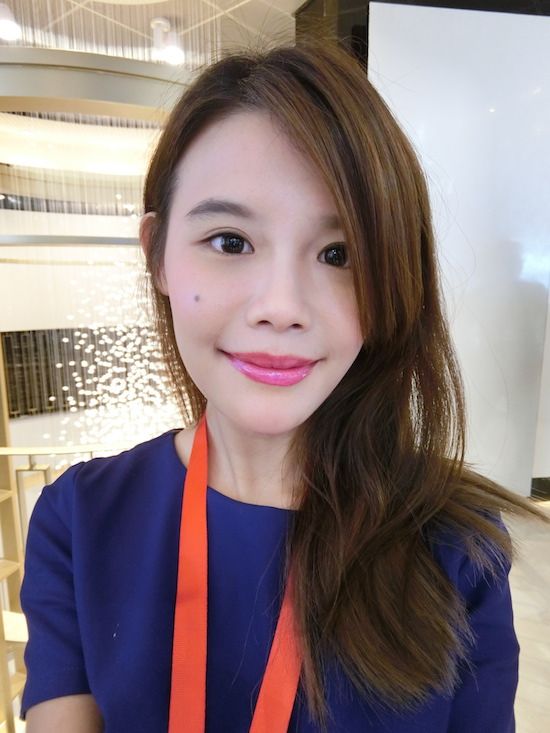 Dior La Collection Privée  can only be found there with 12 elegant and exclusive scents for men and women. Customers can explore their fragrance preferences and customize a signature scent for their unique personality.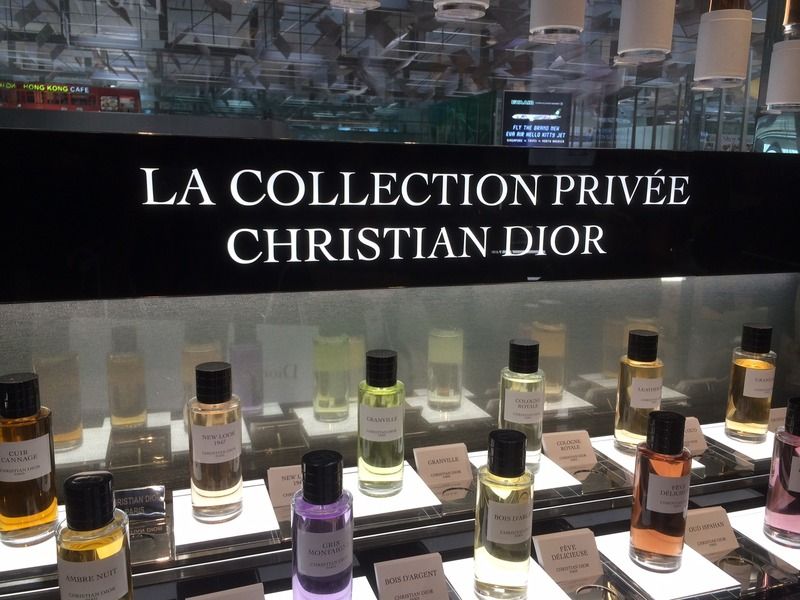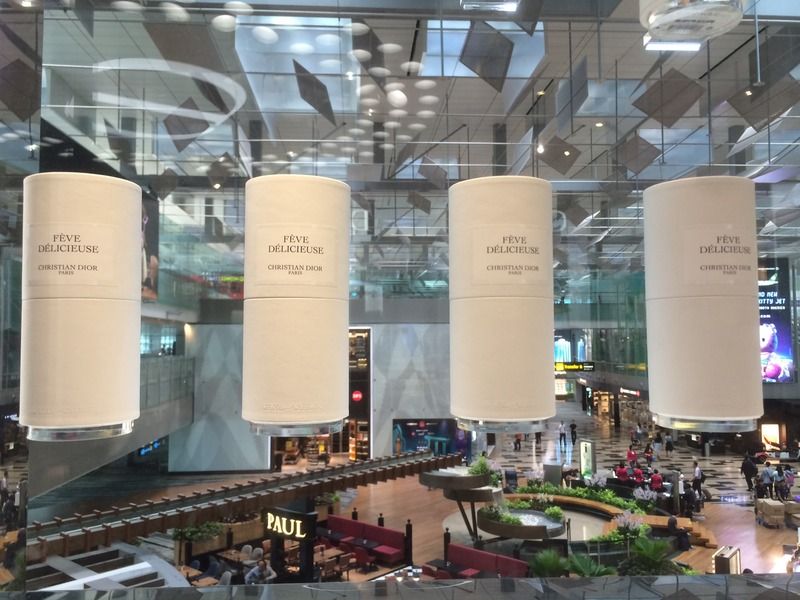 Prestigious skincare brand SK-II revives jet-age glamour and heralds a new golden age of luxury travel with the debut of the brand's first-ever airport lounge concept, giving travellers a pampering respite from the stresses of modern transit.

They offers a select menu of facial and massage service specifically designed to meet the discerning needs of frequent flyers. The SK-II PITERA Lounge pairs a cosy and serene spa atmosphere and each treatment features the use of SK-II's acclaimed skincare, including their famous Facial Treatment Essence.

Please email in to reservations_changispa@skii.com.sg or call in to 9352 3687 to book an appointment to avoid disappointment if you walk-in/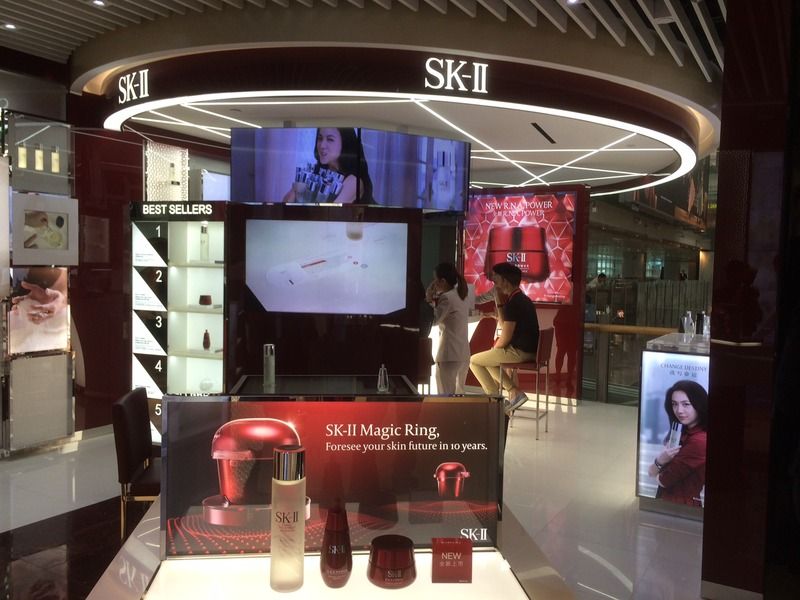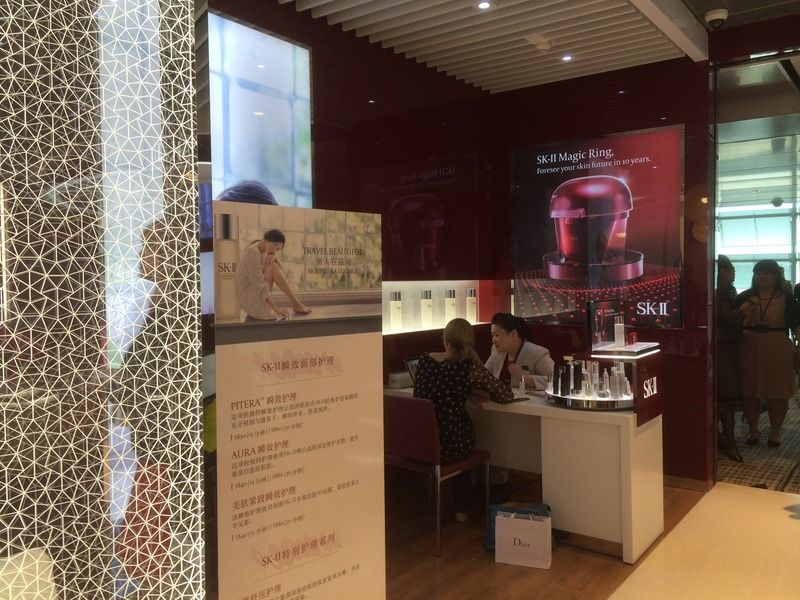 la prairie is also strictly by invitations only. They offer facial treatment, makeovers and personalization treatments.

There is also a lounge and sofa area where you can enjoy light complimentary refreshments while you wait for your appointments.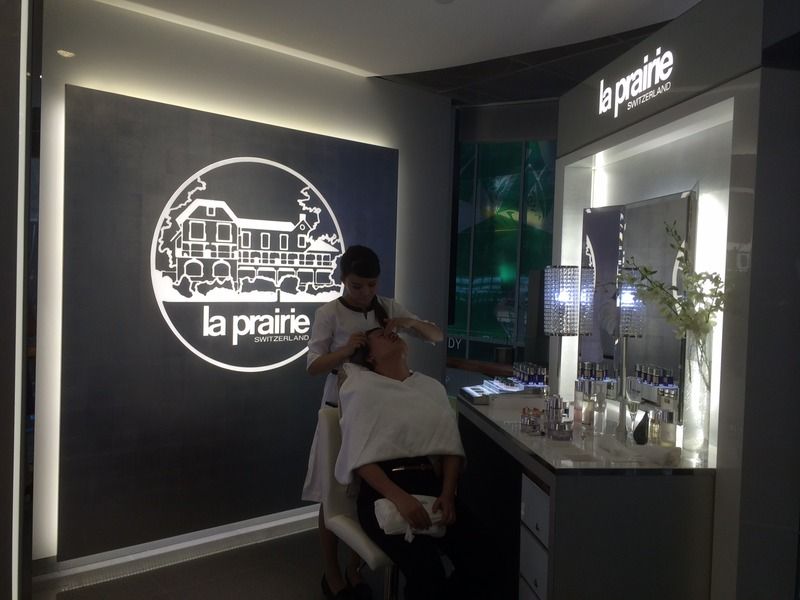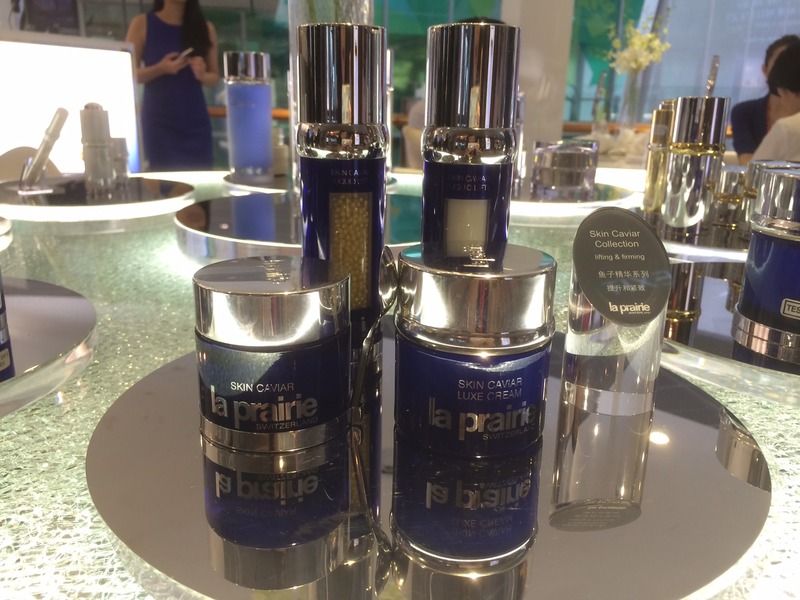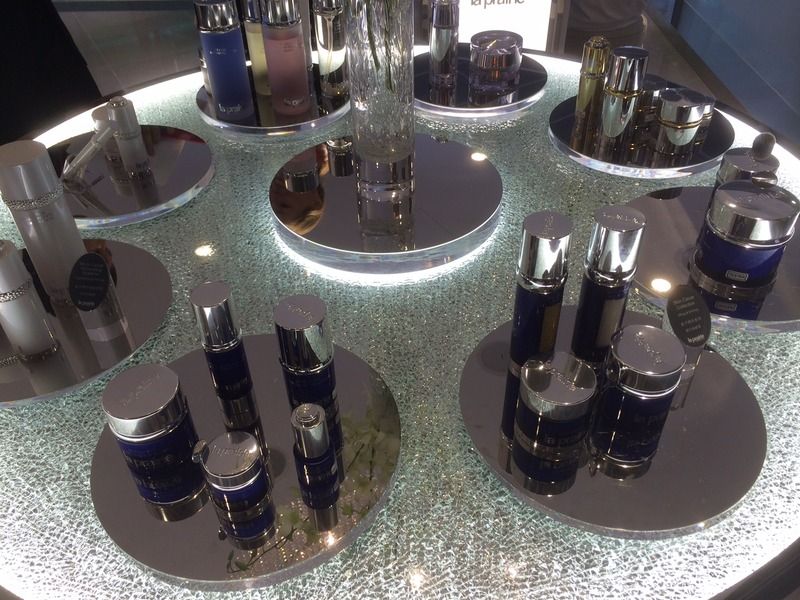 "The establishment of the new dedicated space on the mezzanine level, combined with impeccable products and services, creates an intimate environment where The Shilla Duty Free can actively engage customers for a memorable and well-rounded shopping experience. It also serves as an excellent platform for exclusive and differentiated services that resonate strongly with customers who desire more sophisticated treatments. Together with our multi-brand beauty store on the first level, we create the best of both worlds in shopping as we strategically align our products and services to different profiles of international travellers," said Mr. Jason Cha, Senior Executive Vice-President, The Head of The Shilla Duty Free.

For people who fly often and do not have the luxury to enjoy services like these outside, aren't you glad that you can enjoy such treatments before your flight? 🙂