Sponsored

"A whole new level of Lip Color Formation: Lip stick, Lip Gloss and Lip Tint all in one." says The Face Shop.

Lipquid comes in 12 gorgeous shades and they are already available in stores. When you see the word Lipquid, what is the first word that came to you mind? Liquid – Therefore, this lip color collection also nourishes and moisturizes your lips as you apply the color to your lips for a vibrant outlook.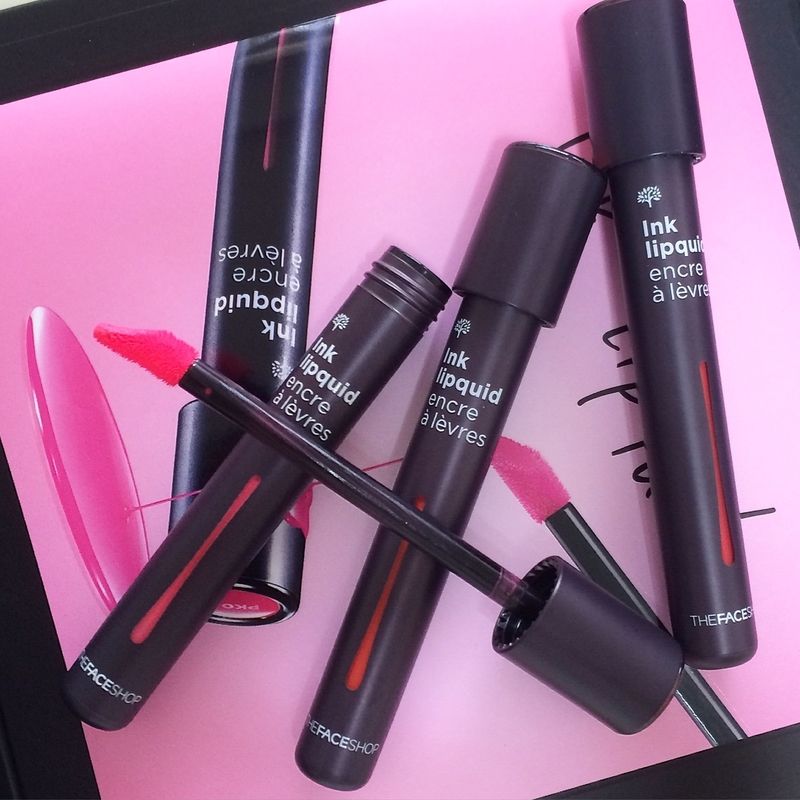 Combination of 3 different effects:
– Rich colors of a lipstick
– Long-lasting effects of a lip tint
– Moisturization from a lip gloss

The new Ink Lipquid combines the wonders of all lip products, giving you a full lip palette. All three in one. Throw your lip sticks, glosses and tint aside. Keep this in your makeup pouch and make your bag lighter.

Of course, when it comes to lip collection, the color is the most important factor (ignore the blue black on my wrist please! heh). I was given three colors to try.

From left to right: Orange Some (OR02), Red Sing (RD02) and Shah Pink (RK03).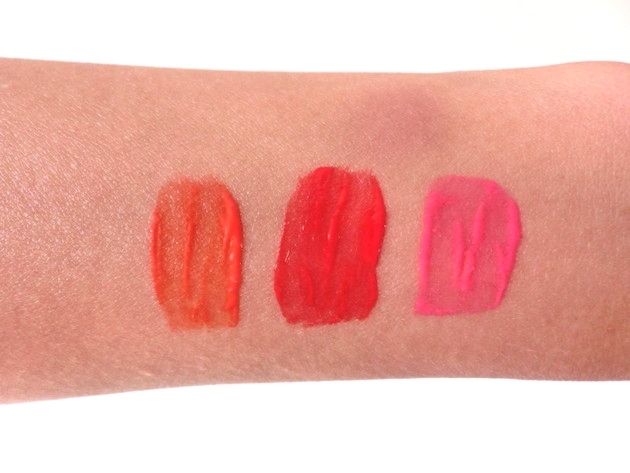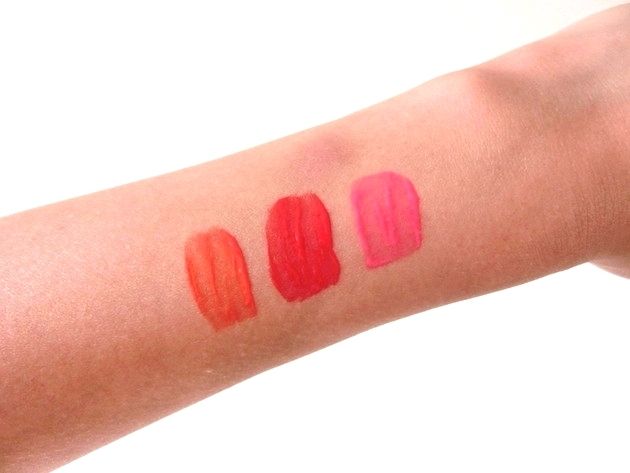 The colors are extracted from flower ingredients:
Pink and Purple shades: Willow Herb
Beige, Coral and Orange shades: Saffron
Red and Brown shades: Apple Blossoms

I was initially quite skeptical when it is said to maintain for 12 hours on the lips in terms of the moisture and color. So I gave it a try when I visited Malaysia two weekends ago. The color stayed on my lips for 10 hours without any touch up and the lips was really keep moisturized even in just one application.

The new Ink Lipquid is equipped with Moisture Holding System and Ink Staying Polymer which helps maintain moisture with its water-holding ingredient and helps maintain fresh and clean make up through creating a light and transparent film layer that holds both moisture and color.

I also love how it feels on my lips!! Not too sticky, not too weary, and not too drying at all. I guess I was really sold by these amazing colors because of the vibrant look on my lips.

Here is Shah Pink on my lips. You can apply a second layer for a color more intense.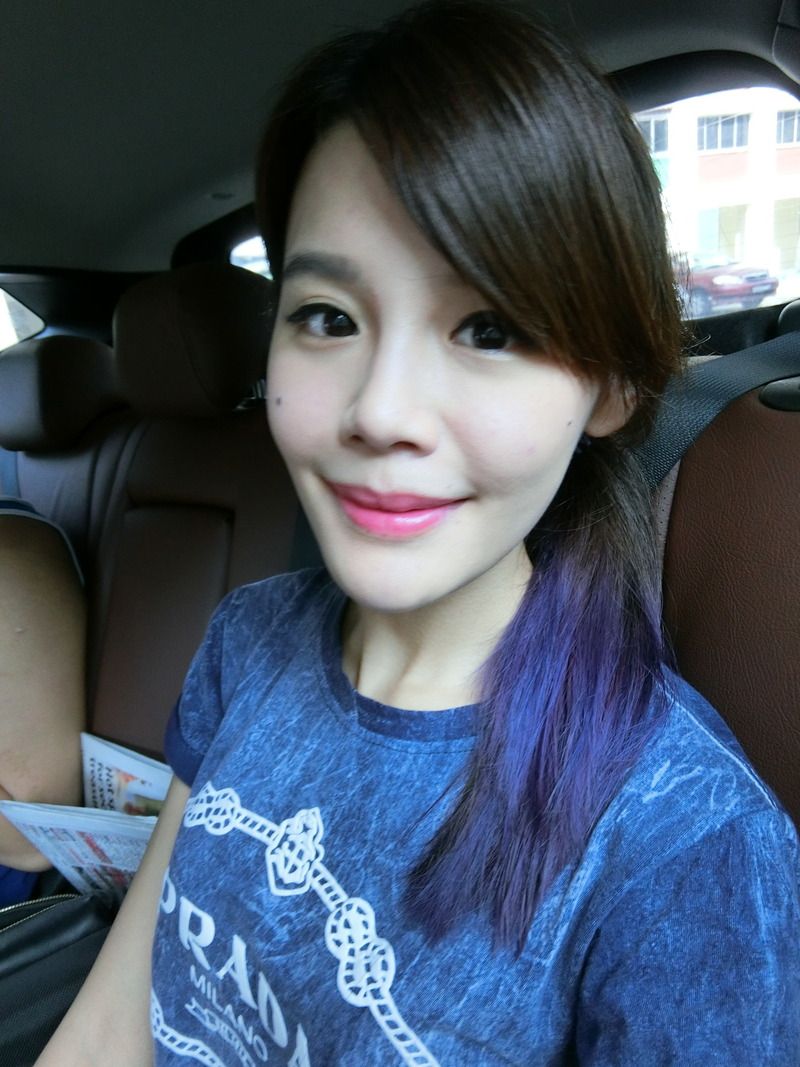 Head down to the stores to find all 12 shades 🙂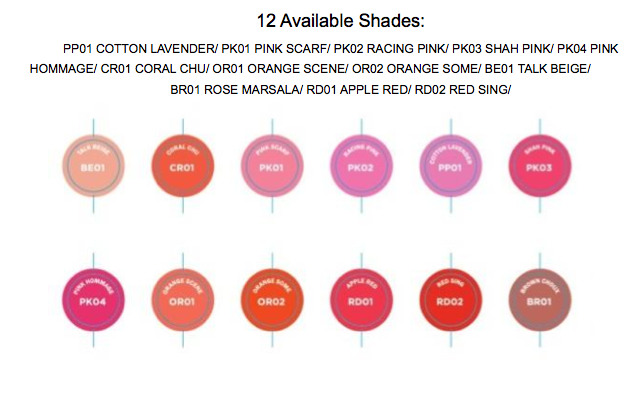 Thank you The Face Shop for sending them my way!