The logo of an Eagle will take on a very different meaning in Vivocity from the 19th June 2015 onwards as it marks the official opening of the long-awaited American's favourite Jeans brand, American Eagle Outfitters (AEO)!

To be more specfic, the 'Eagle' will be making its grand landing at the newly-expanded Basement one of Vivocity. The First AEO Boutique spans a great area of approximately 4,000 square feet making it one of the biggest & most noticable anchor tenants in Vivocity. The KEY idea surrounding AEO's concept is all about 'Vivaciousness, Optimism, Energetic & Carefree", qualities very much displayed by those between 15 to 24 years old.

Media Preview Party / Official Launch

As a prelude to their future legacy, AEO organized one of the largest-scaled Media Preview Party involving more than 300 media participants, on a day before its opening (18th June 2015). Among these vast number of attendees comprising of renowned bloggers, celebrities & VIP influencers were the familiar faces from the casts of Ah Boys to Men, Joshua Tan & Tosh Zhang. At one of point of time during the party, the two appointed AEO Singapore's official ambassadors also came upon the stage to share with the eager crowd on their favourite AEO outfits!

Them looking real sharp here in their own AEO outfit that night during the interview on stage with DJ Sonia Chew..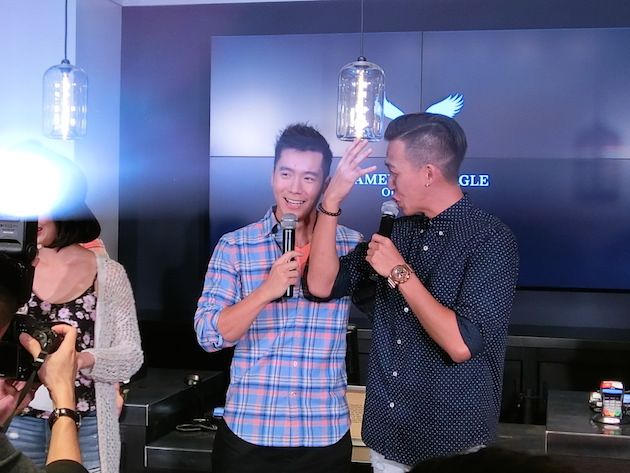 Apart from this, the other key activities happening that night included an opening address by the AEO's Vice Present of Asia Pacific & Global Country Licensing (Mr Kareem Gahed) and a ribbon-cutting ceremony by couple of the key stakeholders such as StarThreeSixty CEO, Mr Andy Chaw. With this marking the official launch of the brand, the guests were then free to mingle & roam around the shop to snap pictures.

I was amazed at the fact that the organizers had even deliberately peppered a few activites such Foosball, AEO-Tattoo corner & Ice Air hockey to liven up the fun mood within the AEO Flagship store.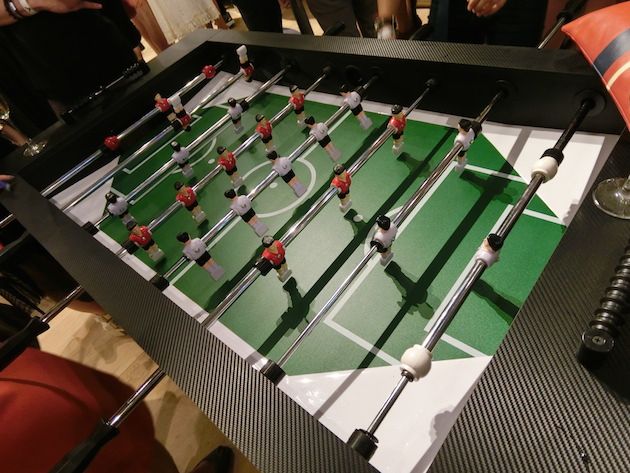 No party is complete without the addition of booze & small bites as part of the merry-making regime. Hence, here we are basking in the purplish lightings within the shop with our Champagne while the other guests were 'intoxicating' themselves with a good bottle of Desperados.

As we had our dinner beforehand, there was hardly any more space in our stomach to accomodate for the generous small bites such as Krispy Kreme Doughnuts & meat skeweres revolving within the store.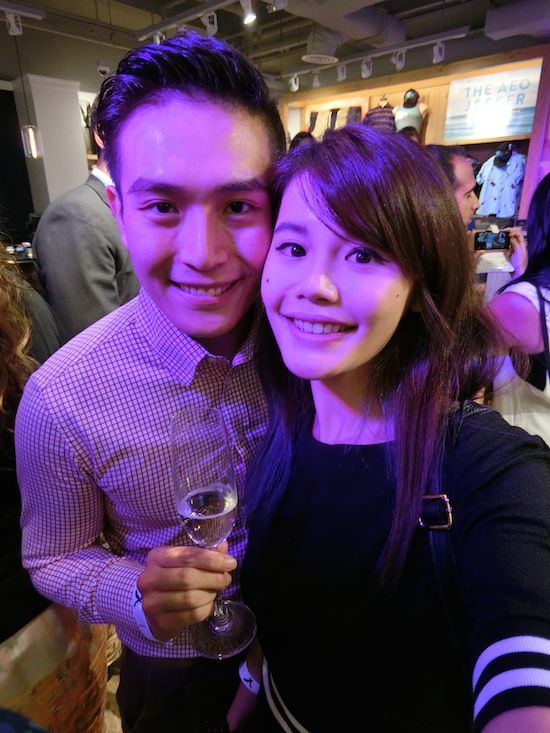 Despite the fun-filled & attention-grabbing activities, what truly captivated me that night was the Store Concept & the Summer 2015 Collection of which the brand's chief cornerstone was their expertly-crafted high quality Jeans!

To put things simply, the rugged & contemporary interior seems to call forth the "be yourself" & "live freely" spirit within you. Furthermore, the men's and women's sections are clearly demarcated with both genders taking almost equal quantity of outfits.

Womens' Section

Shall we then have Ladies' first?

The Ladies range comprised of flirthy sundresses, fun crop tops, feather-light cardigans and mussed-up knit dusters which seeks to make the ladies look cool even in the hottest climate of Singapore.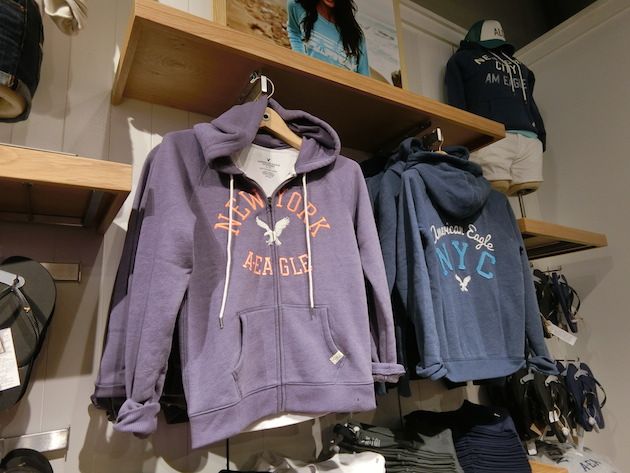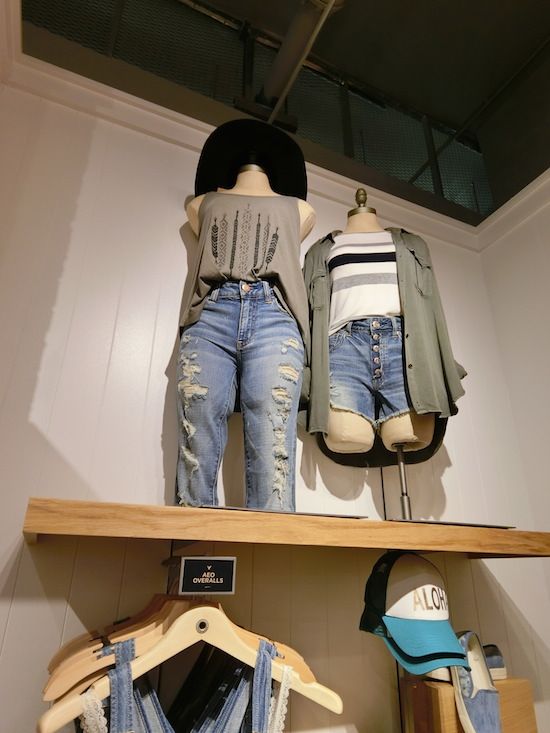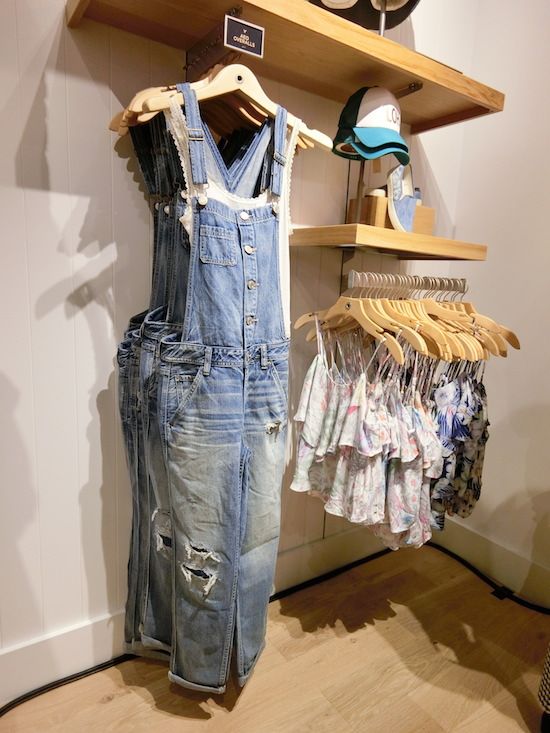 The list runs on with flowing Maxi dresses, fitted rompers and even Denim Jackets to bring out the 70's in you!






One commonality among the Male & Female sections was the fact that a large portion of the store was dedicated to their hero product – the AEO Jeans which starts from $69 for both Men & Women & available in washes from light to dark which seeks to make the wearers stand out.

There is an unparalleled selection of washes and fit styles to leave the female shoppers spoilt for choice. The differrent genre of jeans available for the women spans from Jeggings, Skinny and Boy Jean.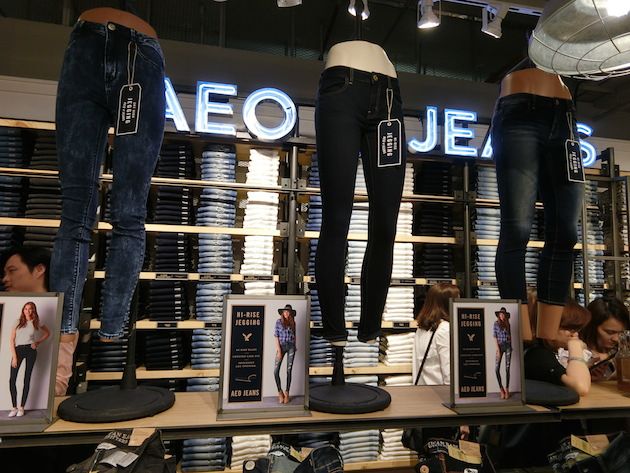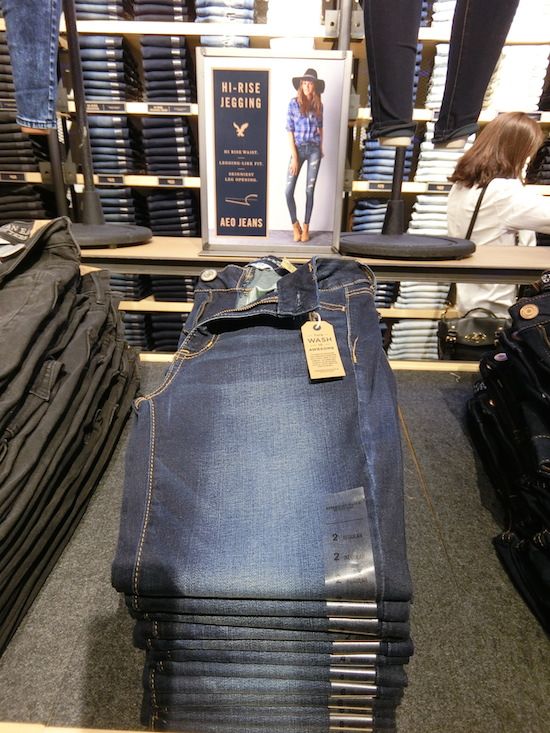 Also, available within the female section are easy-to-wear slip-on sneakers to double-buckle sandals in neutral colours and romantic floral prints that take her from day to night by the coast.

The AEO Summer 2015 Women's Collection provides ready-to-wear apparel with prices that range from $19 for flip flops to $105 for a denim jacket.






Mens' Section

So much for M to drool over. Now to my section finally! ><

Diving straight right into the Jeans section, there are cuts from Slim Straight, Super Skinny & Orginal Taper for men.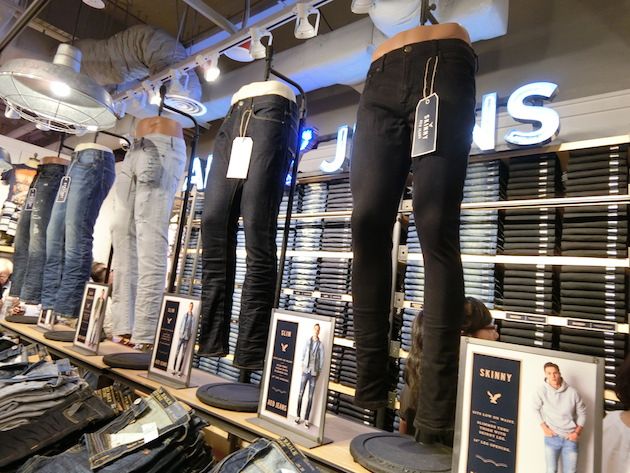 The AEO Men's Jeans line is complemented by other key categories including graphic T-shirts, tanks, Short-sleeved shirts, accessories and footwear that all lend an effortless daytime look with beach boy charm.






Priced between $38 for footwear to $99 for chino pants, the AEO Summer 2015 Men's Collection offers a go-to wardrobe for every man.

So what in the mens' section captivated me MOST that night?!

Being a lover of preppy & Boy-Next-Door looks, my pick for the men's section that night was ironically not on the shelf but on the body of the staff! Apparently, it was not laid out on the shelf. But the friendly & helpful staff took the trouble to find one for me to try on.

So here I am in one of the six fitting room covertly preparing to infiltrate into the AEO's staff gang! >< Yay or Nay? Your judgement!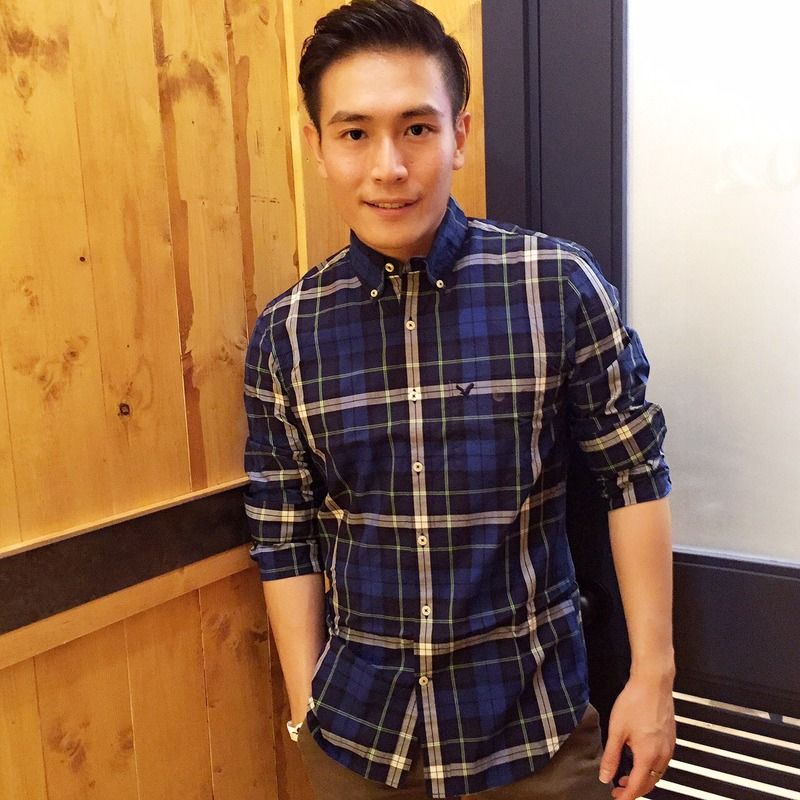 One other interesting I would like to point out within the shop is their fitting rooms with one slightly bigger room that is disabled-friendly. Unique to only their fitting rooms is this call button in each of them where customers can request for help without having to leave the room. A store staff will respond to the call and assist with the request as part of the great customer service that AEO is dedicated to deliver.

This is what I called spoilt for choices & at the same time spoilt for good customer-orientated treatment to deliver that wholesomely good customer experience! And that is simply why at the end of the whole event, you see all the guests returned home with their face bearing the same expression like ours below! :)))))






For those with IG, you can check out more interesting photos of this event & their nice outfits at their IG username: 'Americaneaglesg' or hashtag: '#aeosg' or Facebook: 'www.facebook.com/AmericanEagleSingapore'

Wait no further, ride on this flight @ Vivocity B1 now! 🙂


AEO Singapore Opening Specials
Shoppers get to receive a free AEO Tote bag (while stocks last) upon spending of $80 nett and above.
Special for Citibank Card Members: Entitled to enjoy 10% off regular-priced items from 19 June to 12 July 2015.
Further Information
American Eagle Outfitters at VivoCity (#B1-06/07) will open to the public on 19 June 2015.
Opening Hours: 10.30am – 9.30pm / Tel: 6376 9302