Like what many would say impression is form even during the first few seconds of seeing and interacting with someone. I would say a good impression ensues a good healthy radiant facial skin!

To be frank, this is the portion which I personally has been neglecting for many years till I meet Maybeline, who NEVER fails to emphasize the importance of upkeeping a good skin to me.

HOWEVER! My efforts to stick loyally to one set of skin products has always thwarted as not many commercial skin care products are suited for my skin. By that, i mean there were cases where my skin will develop small red sensitive spots as a sign of resistance!

Hence, I was very happy as this time around we were invited to attend a sponsored skin consultation by TSP (The Skin Pharmacy) & I have heard that they will do up a skin care regime personalized for you on-the-spot.

For this invite, I was invited to do a skin analysis followed by a customized skin care regime recommended by their skin expert! YES! You didn't see wrong.. even better an ON-THE-SPOT CUSTOMIZED regime for my daily needs!

First up, the Managing Director of TSP, Ms Mei Hui who is also a registered pharmacist, personally did a thorough skin analysis for me.

The skin analysis comprised of two steps.

Firstly is the extraction of my facial image by simply placing my face into the analyzer machine (very much like when you do an optical test). Just that for this time around, you are suppose to close your eyes as there will be three strong flashes beaming onto your face while the images is being taken! Glad to say that during this short image-capturing process (< 5 minutes in total), there was absolutely no forms of discomfort.




Next comes the consultation part!

Through my four years of chemical engineering course in uni, we were always taught to ask questions & analyze, analyze till we are paralyzed. So that explains my consistent and never ending questions bombarded at her during that night.

Nonetheless, I appreciate the fact that she was very patient in both explaining and answering concerns pertaining to my skin conditions e.g. large pores.





The analysis was conducted surrounding a few critical concerns such as presence of wrinkle lines (even those mild incipient stage kind), pores, signs of sensitivity(shown as redness spots on the face), hydration & sebum level of the skin and others. A very detailed analysis I would say!

Just to share one of the MOST INTERESTING part to this analysis was the ability for the machine to show you your FUTURE face! Doesn't this remind you of the "mirror mirror on the wall"! A real life one here! Cool, isn't it?




You must be wondering with that much analysis done plus the consultation from a trained pharmacist, this whole analysis must be pretty costly.*ARGH*

Well, to my own surprise, the consultation + this complete skin analysis fee is ONLY a mere $20. I think its pretty well-worth amount just so you get a COMPLETE snapshot of the current status of your facial skin and start making rectification!

Furthermore, this fee is waived if a product exceeding the price of $20 is purchased!





For this sponsored skin analysis of mine, it came more as a need for them to know more about my skin condition before recommending me a customized regime! So here comes this part!





Notice there is a difference the number of leaf on the bottle left hand corner of each products' tag. It signifies the "natural-ness" of the product. When it comes to business, I would say it is important to be honest and I like the fact that they are absolutely upfront when it comes to this aspect when they could have chose to hid or ignore this extra-mile effort to inform their consumers.





TSP even offer services to modify their existing products to suit your personal needs! Take for instance, you can add moisturizer to their sunscreen so now it serves dual functions within that one bottle of GOODNESS!





They even have products for the hair and skin as well where you customize your own favourite scent or even color!





After a detailed customization process by our experts there, here I present to you my-very-own-James' daily skin care regime!

It comprised of a facial wash, toner, serum, moisturizer & sunscreen (very much following the original golden rule of skin care regime in stepwise order from left to right)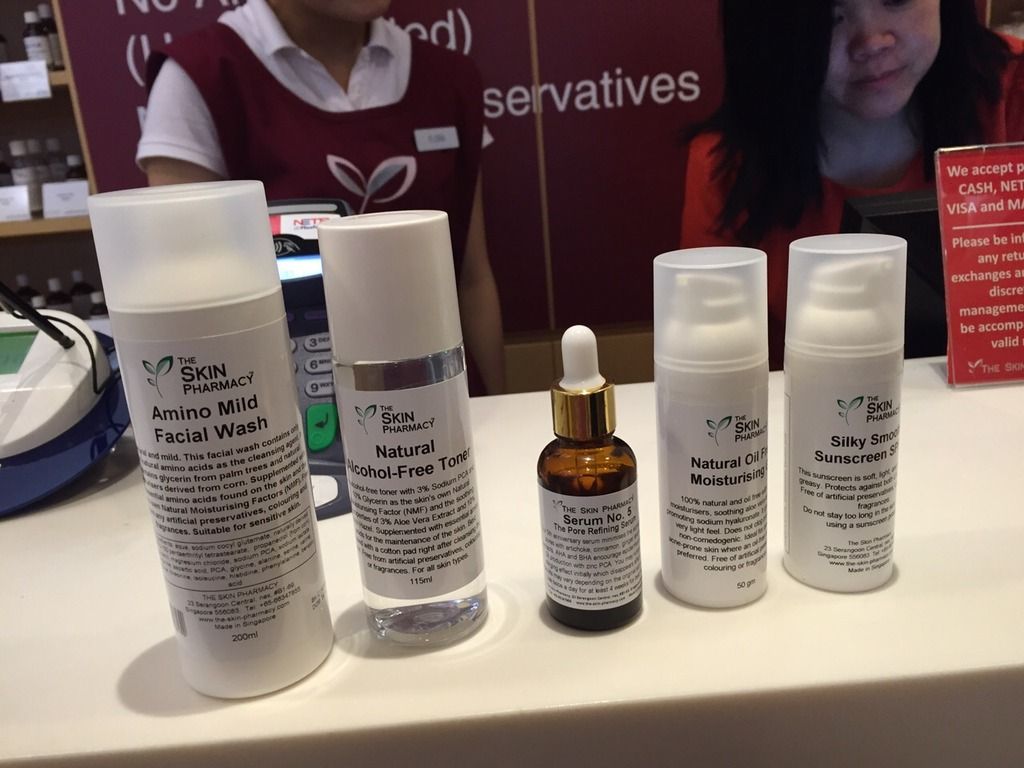 You must be wondering how my skin fare after using these products right?

Here is a proof of my facial skin improvement and suitability to TSP's recommended regime after one week of compliance to them:





#nofilter to this poolside picture! Which means I DID NOT edit this picture at all! Can see that the No.5 serum they recommended did help to minimize my pores & I like how gentle & light their Silky Smooth Sunscreen is on my skin.

I would say my skin has not reached optimum condition yet so…


.


..


…I am gonna be a good boy everyday doing this before work & sleep!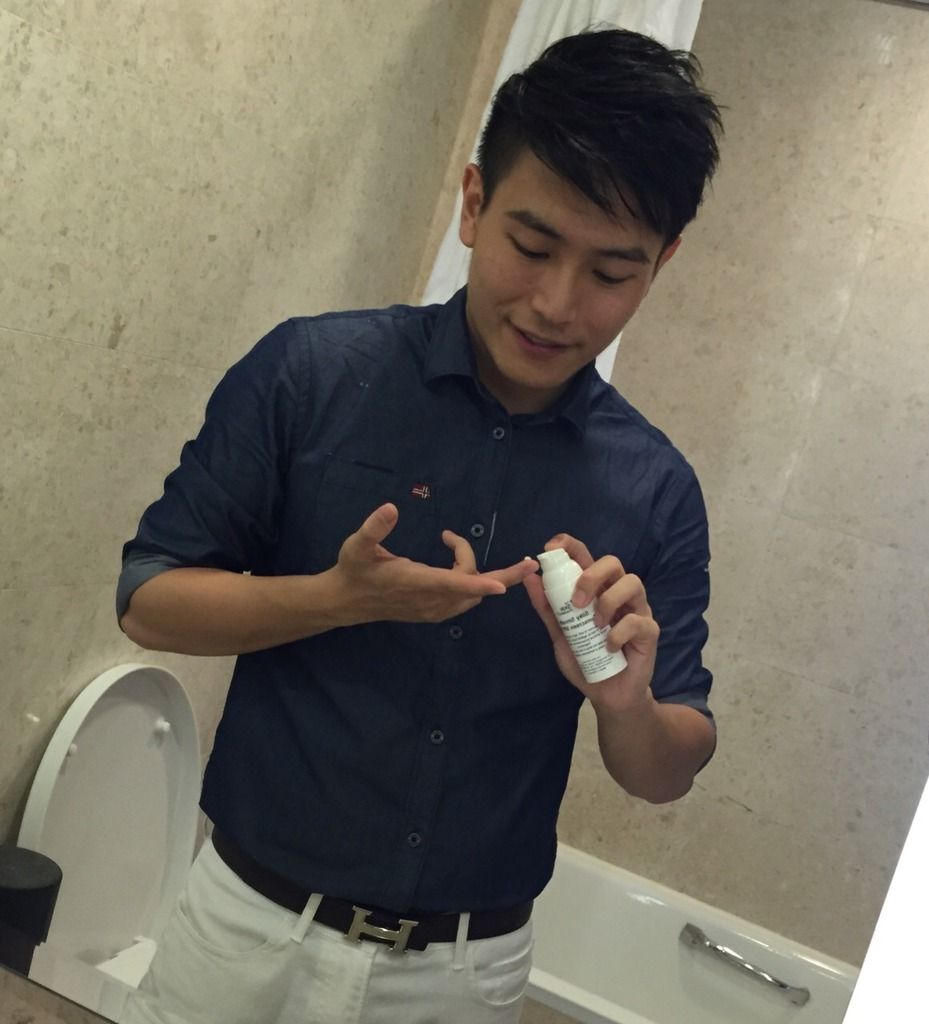 In conclusion, I like their idea of customizing my very own set of skin care products in front of me in a 'sushi bar' like ambience which very much fits my skin better than any other commercial products regardless how famous they are. Furthermore, their products incorporates biodegradable ingredients into their formula.

If exclusivity to skin is one of your topmost criteria when it comes to skin care, be sure to visit TSP and you will be pleasantly surprised by what they can offer you in the their stores located at NEX, Parkway Parade & JEM!
For more information, visit them at http://www.the-skin-pharmacy.com 🙂