Sponsored
You guys know that I just came back from Bali right? I am very very grateful to HolidayInn Express for hosting us during our stay in Bali.
We took the 7am flight and camped at the airport since 3am for some Duty Free shopping and breakfast so we were VERY VERY VERY tired when we arrived in Bali at 10am. Nonetheless, that did not dampen any bit of my mood and excitement in visiting Bali! As soon as we hit the plane, only ONE letter came into mind: Zzz.. 2 hours plus later, we reached Bali (Depasar) Airport!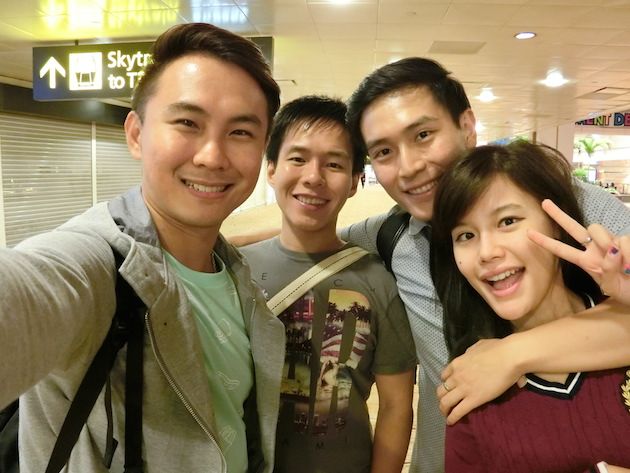 We were greeted by the beautiful and peaceful looking interior of the hotel and the check-in process was quick because the friendly staffs were all very experienced. From the lethargic look on our faces coupled with those unavoidable Jia Jia & Kai Kai eyes of ours, I bet they knew how tired we were after the SUPER DUPER early morning flight.


In terms of their front desk customer relation, I must say they deserve 2 thumbs up !! Not only were they prompt in replying our requests, you hardly see a tinge of frustration on their faces despite our interminable requests. They even went the extra mile to help us with some of our hotel planning and recommended us on some of the activities we can do.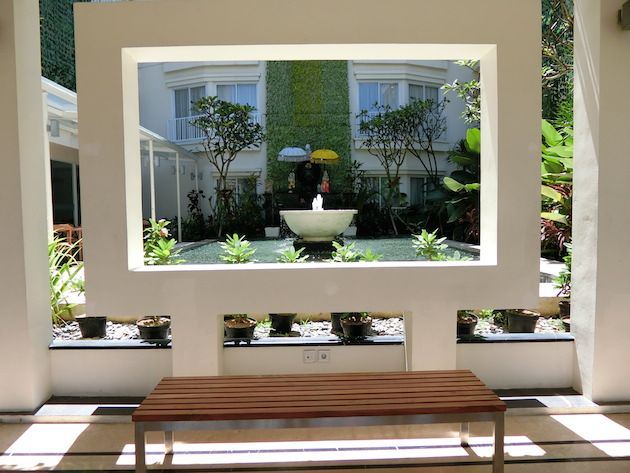 My very first photo in Bali!


You don't find the usual hotel glitteries around Holiday Inn Express. And it is basically because of this, i feel much closer to home with their simple & clean layout.

Don't expect to see hotels in Bali to those skyscrappers sort like some in Singapore. In fact, this is already one of the tallest around town. You will see why I say that from the roof pictures below.





After checking in, what we did next immediately was to explore the room and the facilities!
First up, the room…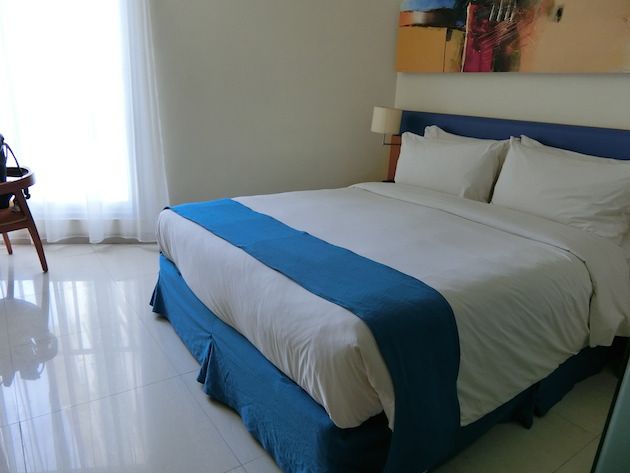 To some people, the word "Express" does lead to some form of skeptism. But to be very frank, the hotel room does not have the likes of an "Express" hotel room. The room is clean with a super comfy king-sized bed!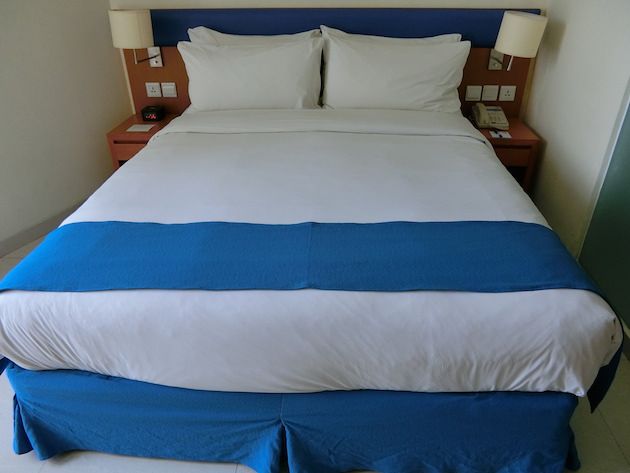 Room is spacious, definitely enough for two to roam around without knocking into each other!






Our room overlooked nicely into the courtyard which end up being a hugh perk as we could easily check if our tour guide/drivers have arrived at the lobby even before the reception can call us!





Next to the facilities!

We headed straight to the roof and was pleasantly greeted by the pool which J eventually did swim a couple of laps on the last day of our stay! My baby can be quite a clean freak and judging from the fact that he did not even make a noise over the pool water, i guess it passed the cleaniless test! 🙂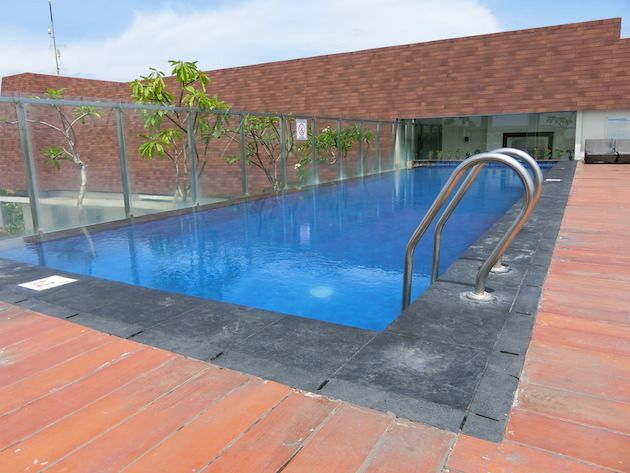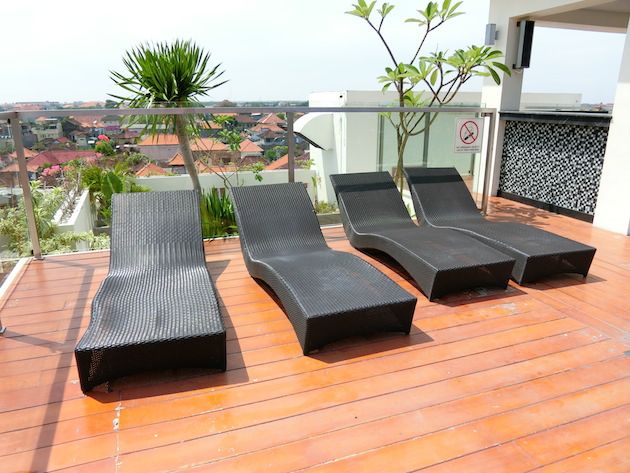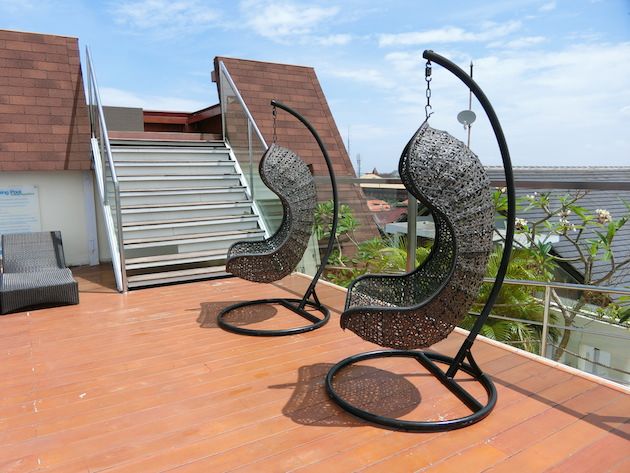 A nice little hangout area, particularly useful at night for a group of friends where they chill around and admire the nice starry night in Bali.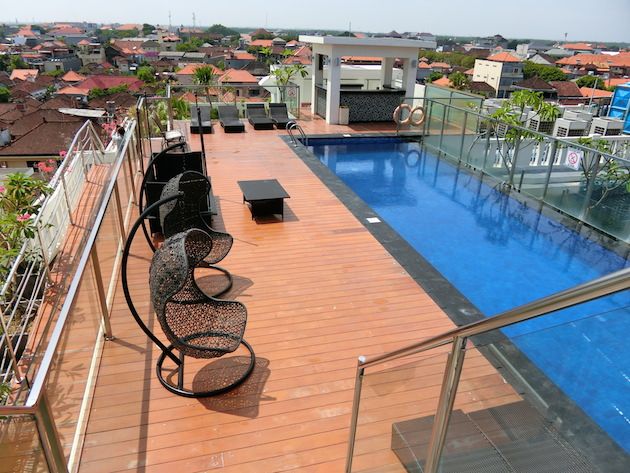 After exploring, we went back to take a quick shower and rested for 40 minutes before heading out to explore Bali.


40 minutes of rest and it took less than 30 seconds for this lazy bum to climb into bed! He absoultely have no idea I snapped this!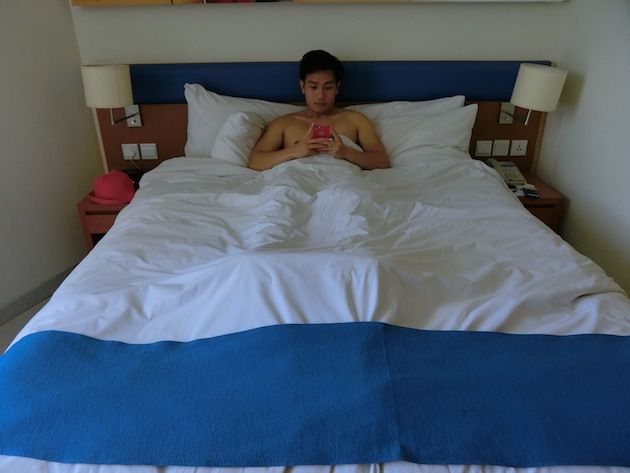 Shortly, I also joined in to enjoy the comfy bed..




*4o mins passed*

See those REJUVENATED face of ours and all ready to hit the Bali streets!






This brings me to the other benefit of staying in Holiday Inn Express! That is once you get out of the hotel, all the supermarket, malls, art markets so on and so forth are within a stone's thrown away distance! In fact, you are already at the Heart of Kuta itself!






You will see quite a few familiar brands in Kuta square such as Rip Curl, Havianas, Polo RL etc. Best part is you will find the prices there much cheaper than in Singapore. Take for instances, a Havianas slippers cost easily 15-20% cheaper there!






Apart from shops, you will find many fast food restaurants eg Mac, KFC so rest assured you are never ever gonna starve in Kuta, Bali regardless how picky an eater you are.

Because Kuta Beach was also near, we walked over for a stroll and to dine by the beach for lunch.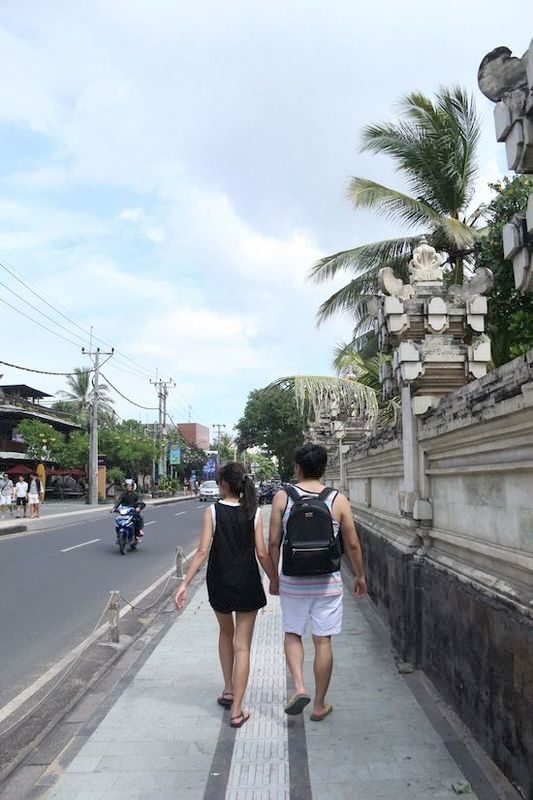 Less than 15 minutes walk, we were already at the famous Kuta beach where surfers like to visit!
Not just a good place to surf but also a good place to do #OOTD & #photooftheday!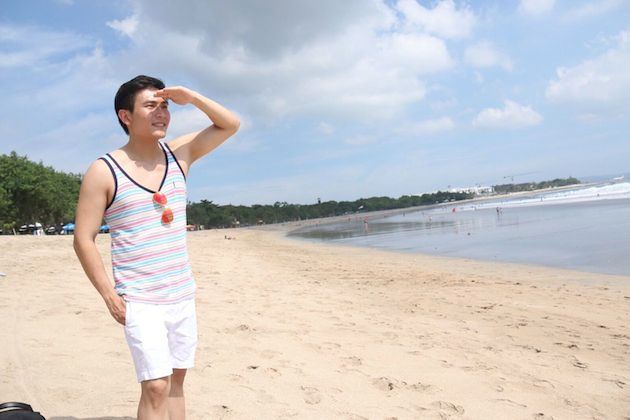 More OOTDs at the back alley.




Putting the back alley for even better uses apart from OOTD: *Opps!* -> *Ooo La La!*

Tofu eaten!



Rayban fans caught in a candid moment!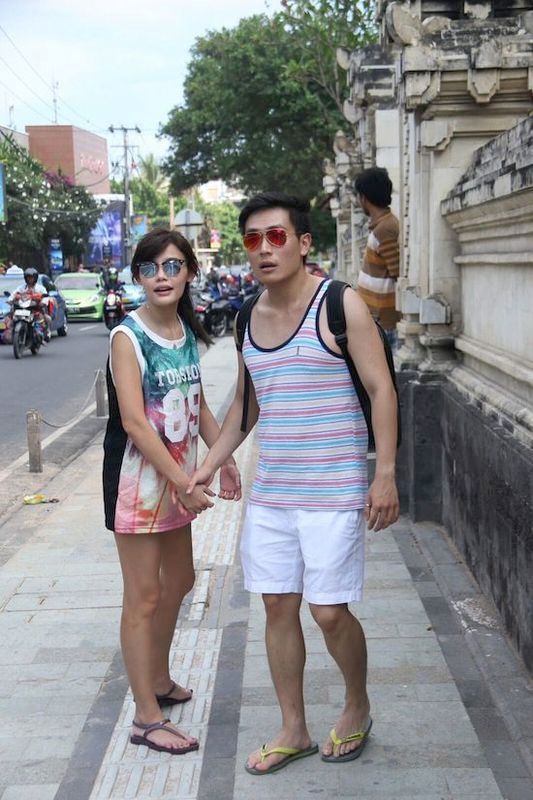 Our first day in Bali was pretty much spent combing the streets of Kuta and the beach. Surprisingly, there are so many things to buy and shop there and I spent almost one third of my IDR there!

Apparently, after one day of shopping & exploring, we were all pretty dead beat! We had a quick shower with the well-equipped amenities eg body wash, shampoo, toothbrush etc before heading for bed. Both of us were soon sound asleep without much external disturbances or noises.

Stay tuned for the next post, you will see what the hotel has to offer for breakfast and we we did in Bali!