Sponsored

As part of my daily work to conduct business discussion with clients, I get to frequent Novena Square quite a fair bit. Having a beauty blogger girlfriend does keep my eyes more open to Beauty products and skin treatment centres within the mall.  One of the stores that stood out in the higher storeys of the building is the Su Beau Derma Clinik. They are one of the leading skin treatment centres in Singapore which focus on the use of high tech medical grade equipments to achieve desirable facial results for their clients which are proven safe and effective.






Su Beau Derma Clinik is also known as d'skin lab. They also carry their own line of skincare. To find out more, visit their website for more information.


This time around, I am very thankful we not only get to try out their treatments but also their latest addition, the Soft Plus (A standalone PC-powered skin assessment system. With this all-in-one machine, the dedicated therapists are able to track our skin's pH, hydration, sebum, elasticity and melanin level within minutes!

It is a painless, fast and simple procedure. Basically, the therapist attaches a probe onto our faces. End of it all, the reports for each components are revealed! Here, you get to know whether your skin is aging faster than your true age!






M went ahead first.  I like the fact that the therapists were very detailed in their analysis of our skin so as to ensure that they are able to recommend us very effective treatment thereafter.

A glimpse of what appears on the Soft Plus screen during the analysis.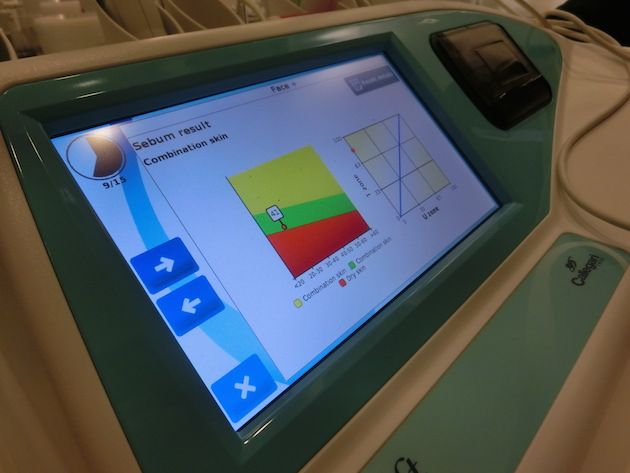 Finally my turn after a short wait of 10 minutes!






With the analysis completed, the therapists are aware of our skin condition and proceed to recommend us our respective treatments.

We needed different facials.

For me: Hydration & Lifting

For M: Hydration

We changed into our respective robes and…..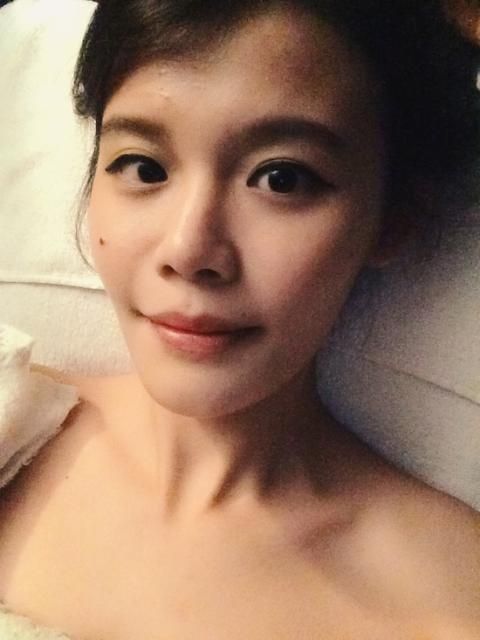 slept… well not really…

If you are wondering why I did not contribute to the photos, it is simply because the treatment was so soothing that I fell asleep during the course of it! Lol! Got a good scolding from M! But well, it was all worth it! I love visiting them after work because they would drain my entire day of exhaustion away.

I would say truthfully that even the extraction portion of my treatment was of minimum irritation. There is a reason for this! Later did I realise that the extraction process was not simply done by any Tom, Dick & Harry. Also, certainly not my therapist herself. For this task, they have an extraction specialist! They take on a long, ardous training before being certified as an extraction expert.

After the extraction, our face felt SO SO much cleaner. M had an extra mask to help in the extraction due to the application of make up on a daily basis. She did the hydration facial which she enjoyed thoroughly.

Her feedback was " It was one of the best facial so far! The face felt so smooth and clean because all the black/white heads were removed in just one session. The foundation felt easier to apply because the face was smooth and the fine lines were not as visible as before as the skin is deeply hydrated".

For me, It was my virgin experience in eyebrow shaping! I think my face look neater now and the skin looked more radiant. That is also why you see quite a fair bit of selfie in my Instagram (@james_awyong) recently 😛

Another feature of the treatment that impressed me was the fact that their therapists were well-versed with good massage techniques. After the facial treatment portion, my therapist went on to give me a rejuvenating shoulder, neck and head massage. See! That's why i couldn't escape the slumber!

Thumbs up for their services and skills. I personally hate pushy people, the staffs were neither pushy nor arrogant. Good job!

We are planning to head back once a month. Join us too?

– 205 Hougang Street 21 #02-133/135, Singapore

– 238 Thomson Rd, Novena Square Shopping Mall, Singapore 307683

:))