Sponsored
Last year, I went crazy at Brizo because it was a party with the crabs!! We were not even together back then. This year, we are back at Brizo as a couple. Time flies. A bit more and we are at our first anniversary!
My entire family loves crab. My mom loves Chilli crabs, while my dad loves Butter crabs. Me? I prefer to have it with Salted Egg.
So what is the best place to have all 3 without burning a hole in the pocket? Buffet.
But where can you find Crab Buffet?
Right here in Park Hotel! The Crazier about Crabs buffet is finally back with a friendly pricing.
Wednesday to Thursday: Adult $68++, Child $34++
Friday to Sunday: Adult $80++, Child $40++
This buffet will be available from 1 April to 28 June 2015, from 6.30pm to 10.30pm.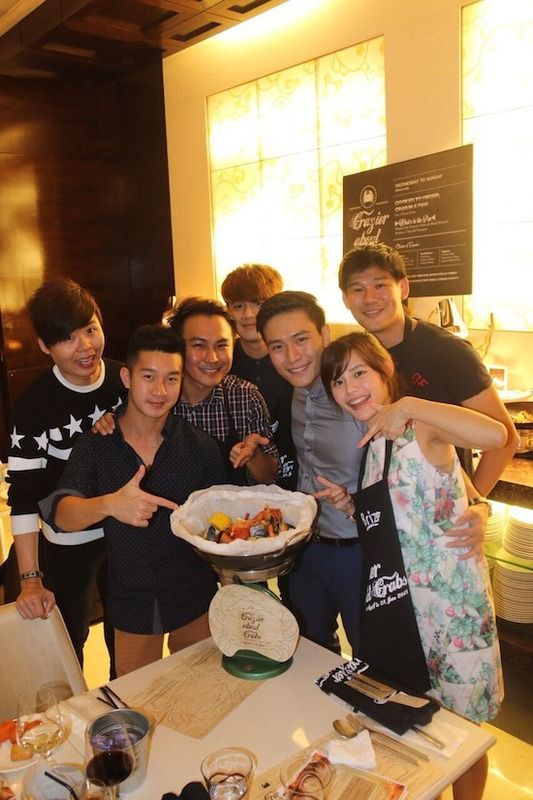 Do you know why we were so fascinated about this pan here? It was because we were trying to win a staycation for ourselves! As for you, head over to our Instagram (@maybelinesim or @james_awyong) to look for this pan, guess the weight and win yourself some dining vouchers for 2 for the crab buffet 🙂
*Update: Contest closed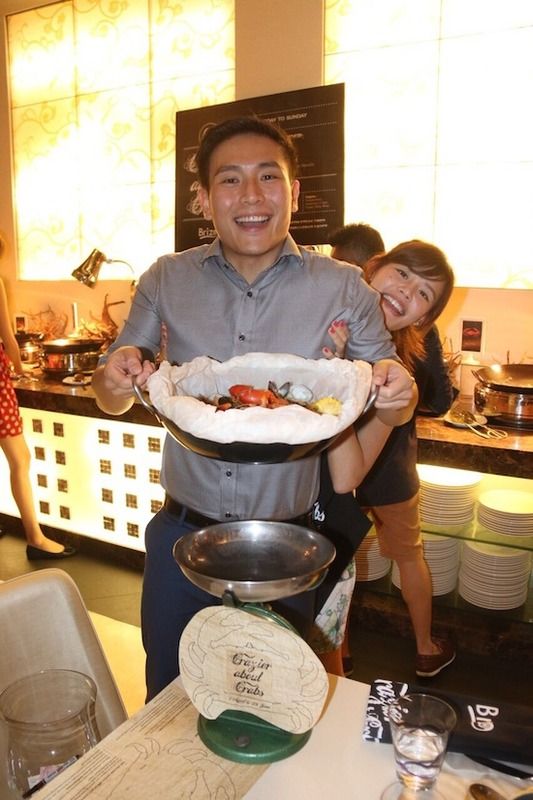 This pan is a brand new STAR dish – Crab in a Pan. Each pan contains a whole crab, prawns, clams, black mussels, potatoes, corn and sausages and you can choose a choice between Mariniere, Bouillabaisse and Cioppino.
Below is a picture showing a pan that serves 4.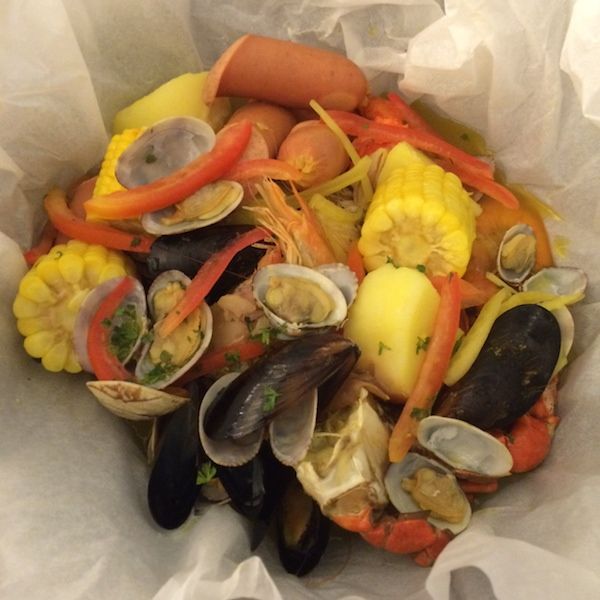 By the way…. do you know that they have 26 kinds of seafood and 22 types of crab dishes?!?!
I thought I would love the salted egg crab the most but I love how the black pepper crabs were cooked that night!! It was so yummy!! James was also filling his stomach with crabs and I was secretly smiling inside because he look like a greedy boy when he was handling the crabs. All 10 of his fingers were dirty. So cute! Haha. It was partly because he was enjoying himself thoroughly throughout. The food was good and so was the ambience as we were seated with a table of friendly people and our good friend, William.
Brizo's array of all-time favourite crab dishes sare the sweet-piquant Brizo Signature Chilli Crab, the aromatic Heavenly Fragrance Crab and the dim sum styled X.O. Steamed Crab in Egg White.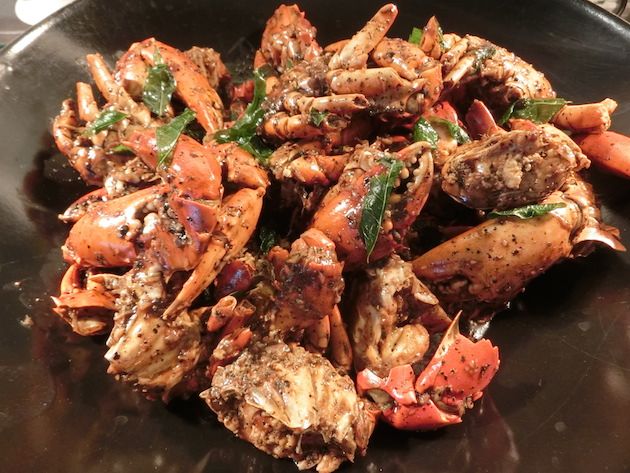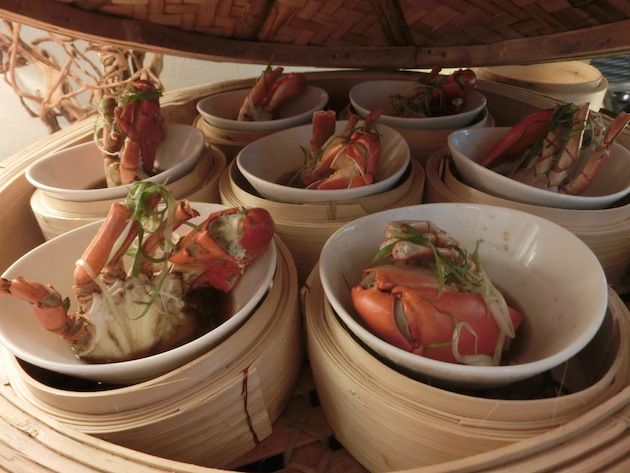 If you are a cargo lover, they have Premium Crabmeat Fried Rice with XO Sauce and Laksa too! I was too busy with the crabs that I forgot to take a picture of my laksa. It was a DIY station so you can cook the laksa yourself. I prefer it that way because I can skip the bean sprouts and add more eggs! Hehe. The broth of the laksa was quite good too! It was flavorful enough to want a second serving.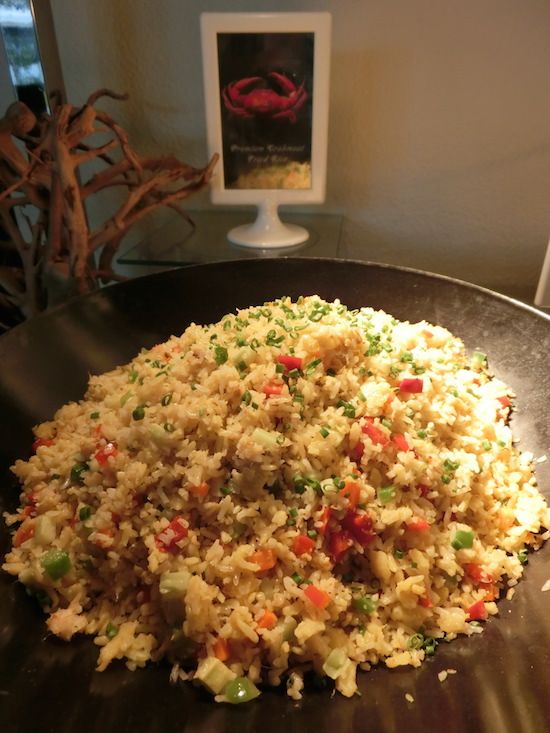 Crabmeat Kueh Pie Tee sounds cute too!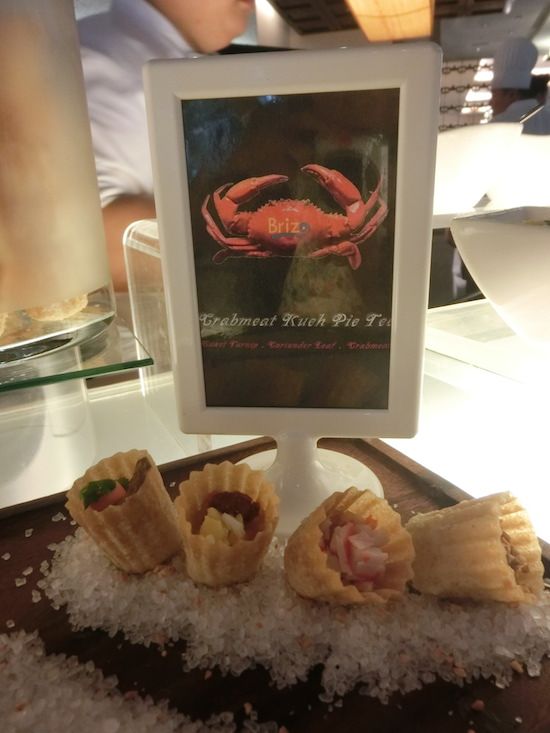 Of course, if you prefer to have some fried snacks, they have crispy soft shell crab and baked crab in shell as well.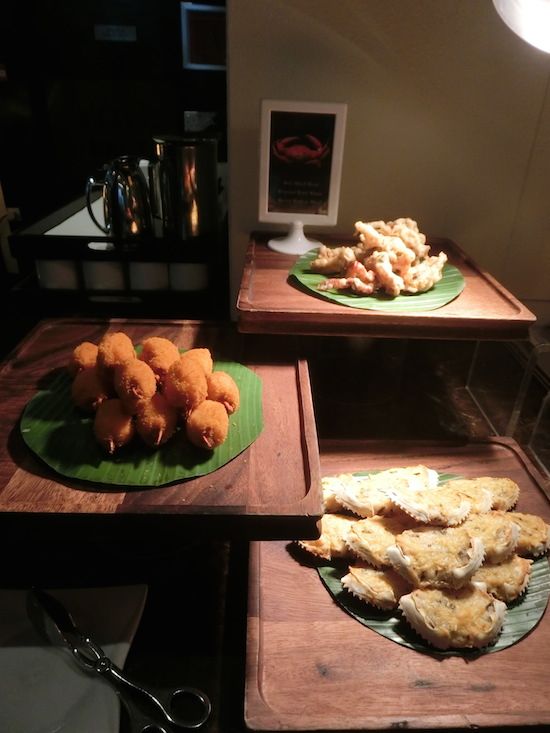 And for the cold dishes, be sure to expect cold and fresh sashimi. salad, Alaskan Crab Claw, Australian Spanner Crab and Chilled Flower Crab!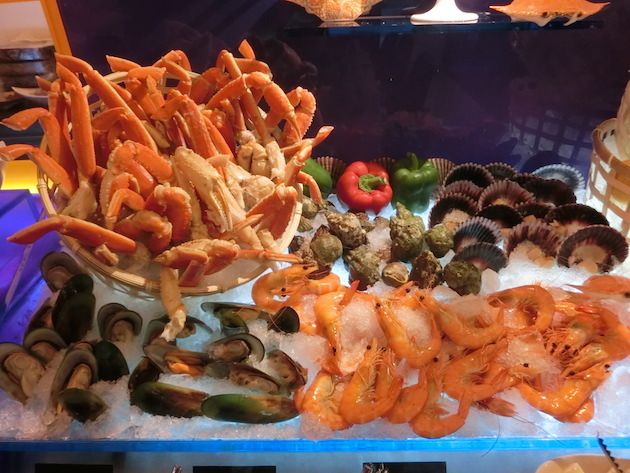 Not forgetting sushi too!
The range of dessert they have is 5x of what you see here. From Conetto's mini cone, to mini Magnum to durian mousse to kuehs to macaroons to many many many more!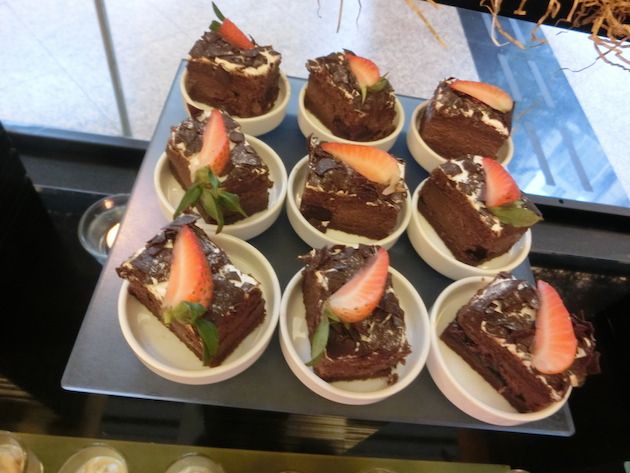 Yup, with such a HUGE range of variety, the prices of the buffet still remains pocket friendly. It is always good to pamper yourself to such good food once in a while!
During this period from 1 April to 28 June 2015, diners can also stand a chance to win a weekend staycation at Park Hotel Clarke Quay by sharing the most delicious-looking plates! Do remember to #crabbuffetatpark so that they can see your entries!
Psst psst readers!! From 1st April to 12th April, quote "My Fat Pocket_earlybird20%off" to enjoy 20% off the buffet prices! Isn't it super super pocket friendly already?!?!
For reservations, you can call 6593 8855 or email brizo.phcq@parkhotelgroup.com 🙂