Okay, with the lovey dovey day gone, it is time to prepare ourself for the next holiday! But first, let me blog about my first Valentine's day with James. We spent the week before Valentine's quarreling almost every night due to different characters but similarly, stubborn minded, hence, we always see our own thinking as right ~.~
Even so, we had a good pre-valentines and on the actual day itself. He wanted to accompany me for lunch because I was working full shift (9am – 6pm) but I told him I did not want to rush so we can make do with dinner.
That boy…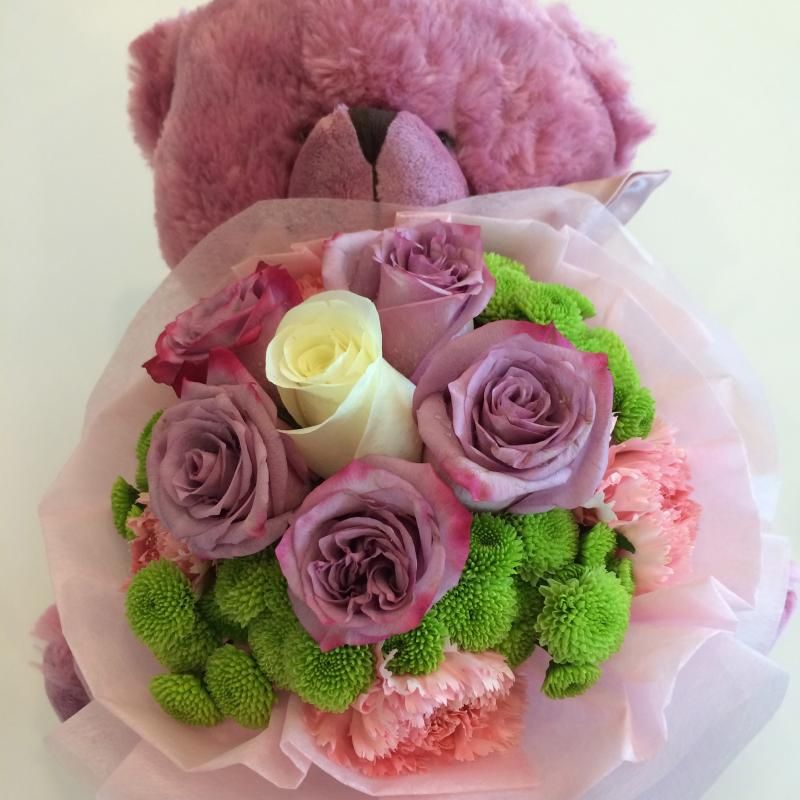 This bear with it's bouquet of flowers appeared when I was about to start work. A colleague told me there's a delivery guy outside… I remembered telling him NOT to waste money on flowers because you can give flowers ANY TIME, but NEVER on Valentine's day. He said there was a bear so they are not just flowers. Lol. The flowers and bear are from Love Chapter by Noel.
"Since I can't accompany you for lunch, my representative will be there to accompany you" he said.
I am the ultimate NUA or lazy kind of person so I would rather stay home for Vday than to head out. But when you're stuck with a hopelessly romantic guy, I think you have to make do with at least a dinner. Lol.
He told me we would be going to Hyatt for dinner but we ended up at Long Beach Restaurant because of my love for crabs. I think Long Beach crabs are kinda rip off! Over $100 for a crab ~.~ I would pick Mellben Seafood any time.
To be fair, their Man Tou are really DAMN good but the crabs were just so-so.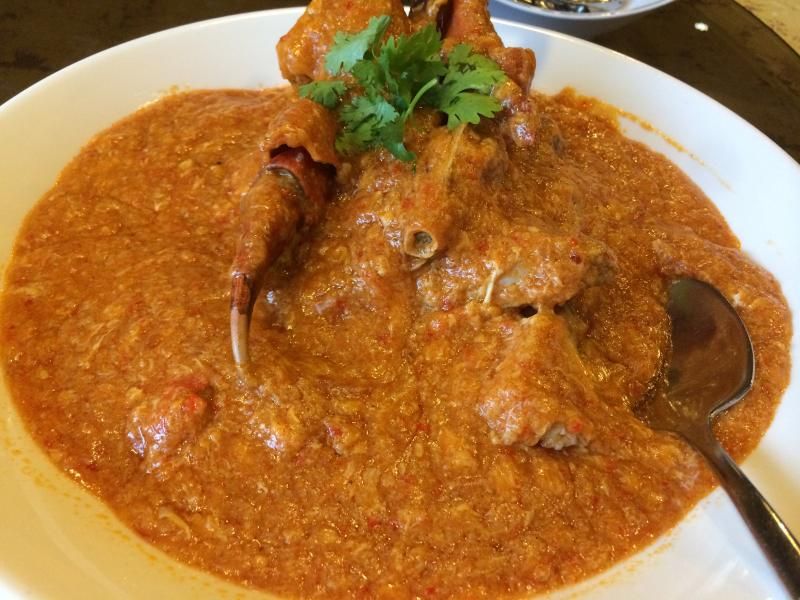 I avoided lenses so I wore my spects everywhere. It was kinda hard for me to take selfie or wefie because I can't see where the camera lens is when I remove my spects. This is a good excuse for looking like crap in the picture!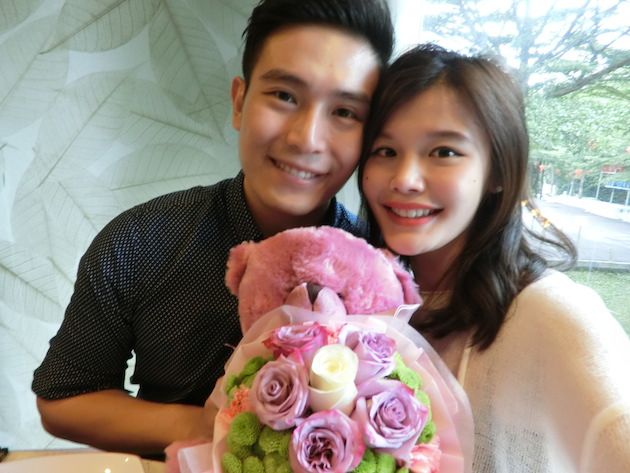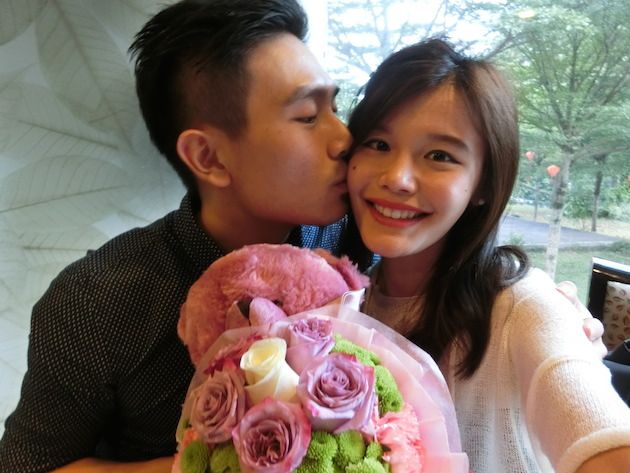 He even specially warned me to keep the bear in a safe place because bears are Roro's best friend. He would bite them and bring them everywhere he go for weeks and then tear them apart and flood the living room with cottons. LOL.
Right after we are done with the dinner, we went for a little shopping. Visited our good friend, William, who was at Bugis selling flowers.

He has a lot of ideas when it comes to business.
Did a little shopping but I still opted for the option to head home because it was SO crowded everywhere. I prefer to do my shopping or anything on Monday where people are suffering from Monday blues.
Seems like a simple Valentine's Day celebration but it is already good enough for me.
For the presents, HE GOT ME A RING A RING A RING!!!
I REQUESTED IT MYSELF!!
I KNOW YOU MUST BE THINKING THAT I AM QUITE BHB RIGHT? WHO REQUESTS FOR A RING?
.
.
.
.
.
.
.
.
.
.
.
.
.
.
.
.
.
.
A ring light la! HAHAHA. Very practical hor? Actually I wanted nothing but he insisted on something so I picked this since most beauty bloggers and pretty girls have this!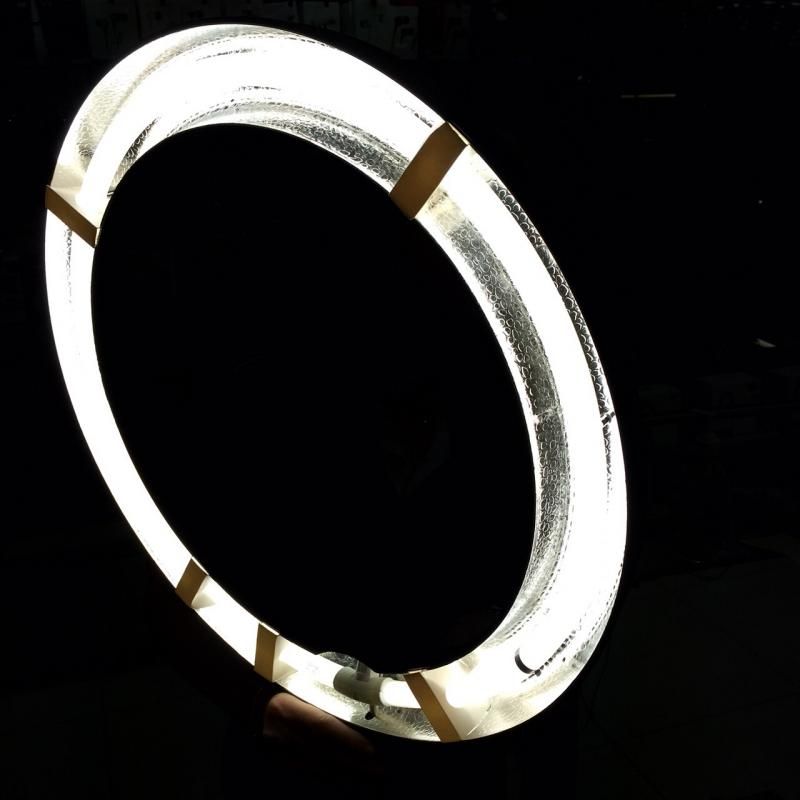 He set up the light for me, snapped a photo and went "See my eyes? Pretty anot?" VAIN POT!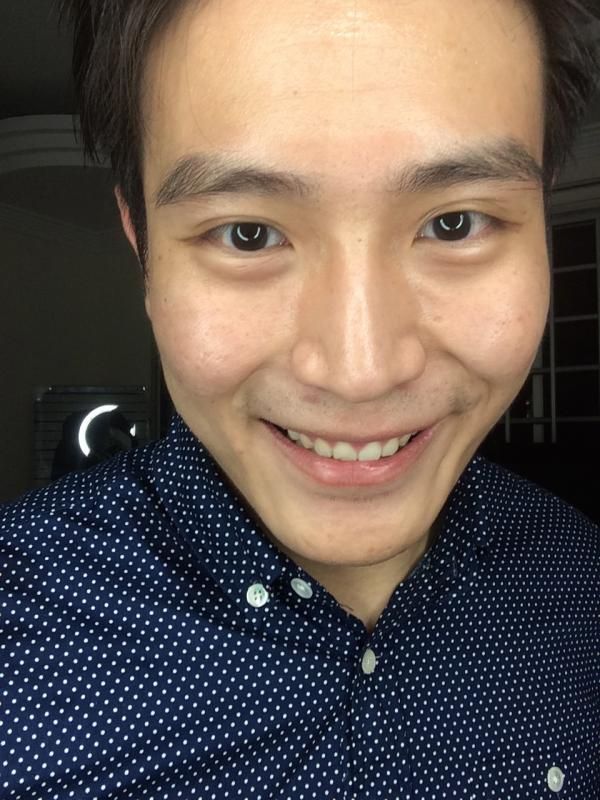 I got him a pair of cufflinks for his work because watches, cufflinks and shades are his favorite accessories.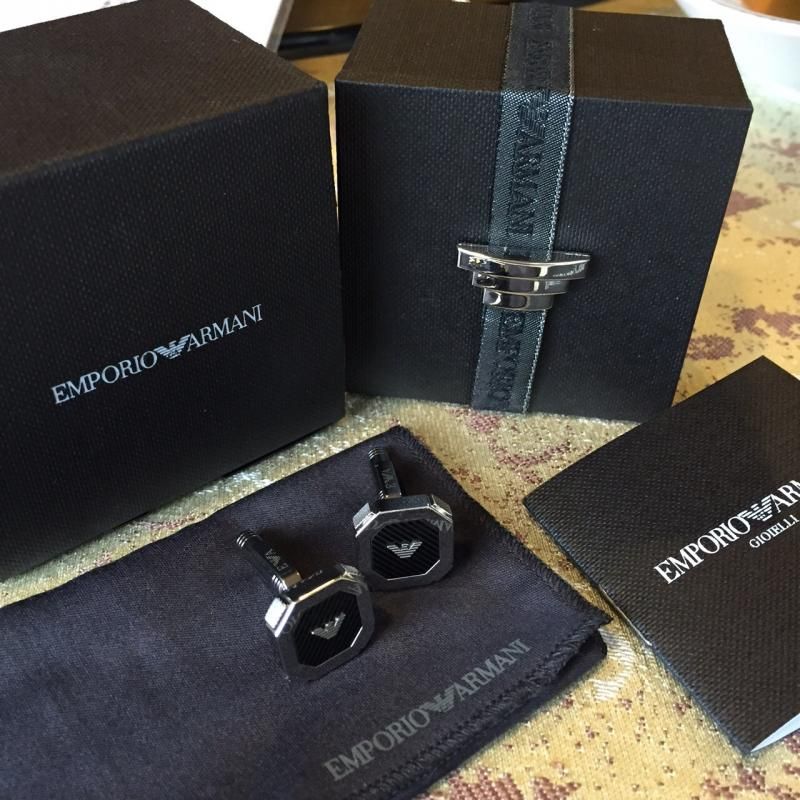 Looking forward to future Valentine's with you my love!! 🙂