– Valentine's Special –
Officially, today marks the first day of the 2 weeks to Valentine Day! However, a different case for us; Valentine's came early for us this year as we already had quite a few sessions of Valentine's food tasting.But cooking wise….
….Fish & Co. hooked us first !
So what do food are we cooking this time around?
A FULL course meal ! It comprises of a starter, a main course and a cocktail.
See how happy we are in our strippy aprons and cooking tools! All ready to learn from the true fish cuisine master! Also, met couple of friends there and in fact they are seated next to us here. Can you all guess who they are?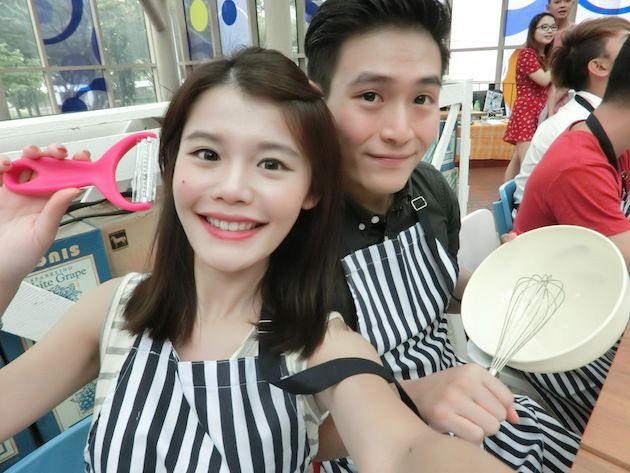 Spare you guys the guessing game la! Here they are! William and Shaun.
In any case, we were more than happy to share this happy day with them. In fact, they are the cupids that got us together! Since this post is kinda related to Valentine's Day & we have never really shared with readers how we got together, i shall briefly share it in this special post then!
Even though both of us are in the medical line and many have guessed that that's where we might have potentially met. But the true fact is we met during an EVENT with them all and it wasn't long before the feeling of LOVE blossom between both of us!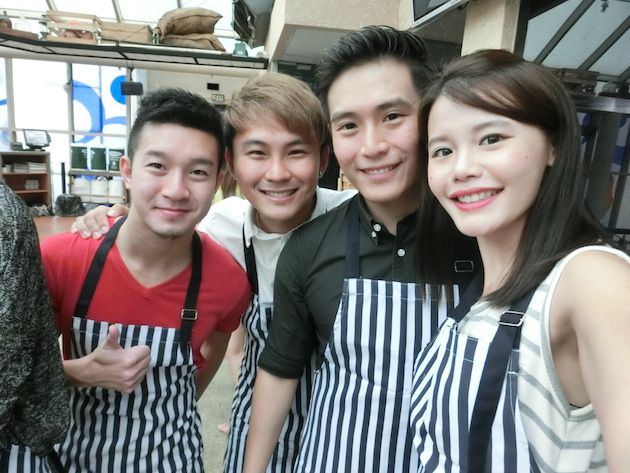 Started crafting our first dish after the chef taught us the procedures to prepare a decent Garden Salad. The only thing prepared for us was the dressing, hence pretty much we started from scratch.
After some slicing…squeezing…mixing…*poof*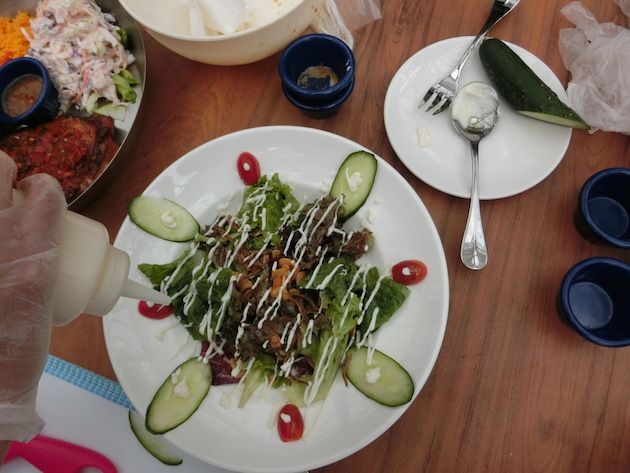 …our Love @ First Sight Garden Salad accomplished!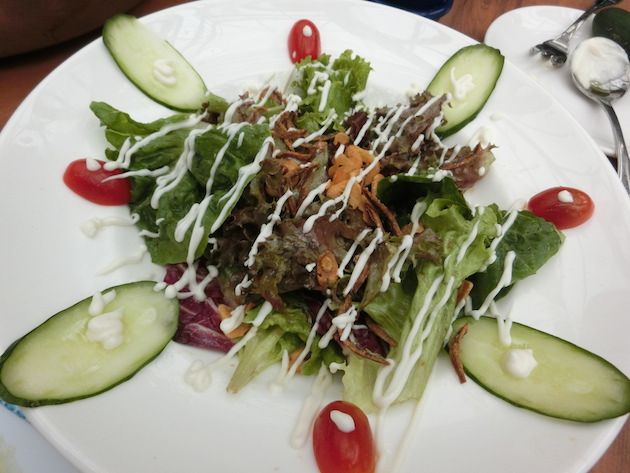 You must be wondering does it taste as good as it look or not?! Well, all i can say is It better be cos end of the day, we are the one eating our own creations! Lol!
With that done, next comes the main dish! We were given a choice to pick fish or prawn for this one. I did the decision making for ours knowing one of my picky M's favourite food is the Prawn!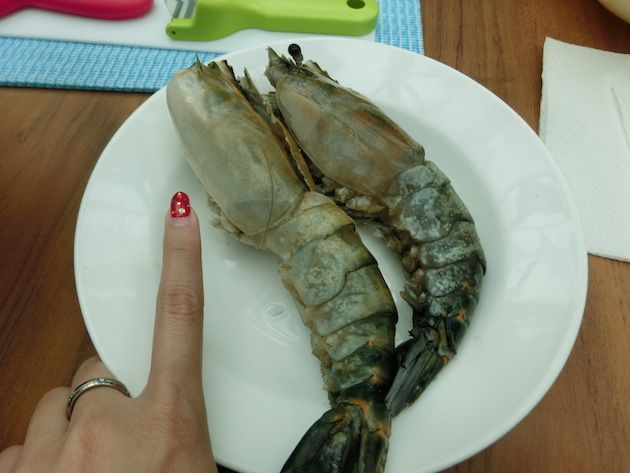 We were given two TIGER PRAWNS of which were sliced in the middle for us to spread the mentai sauce upon. While I am doing this, M helped with preparing the COLESLAW as the side dish. I say we both did our part well and make an extremely good team when it come to food preparation!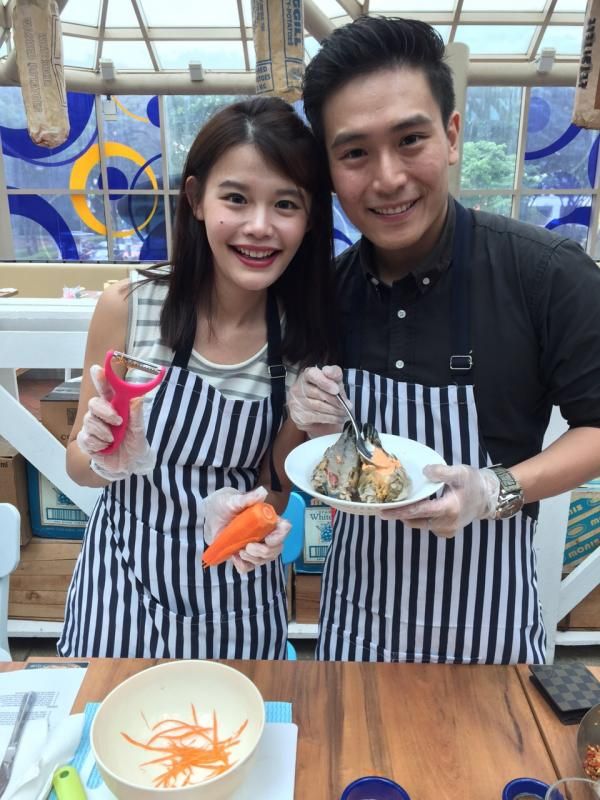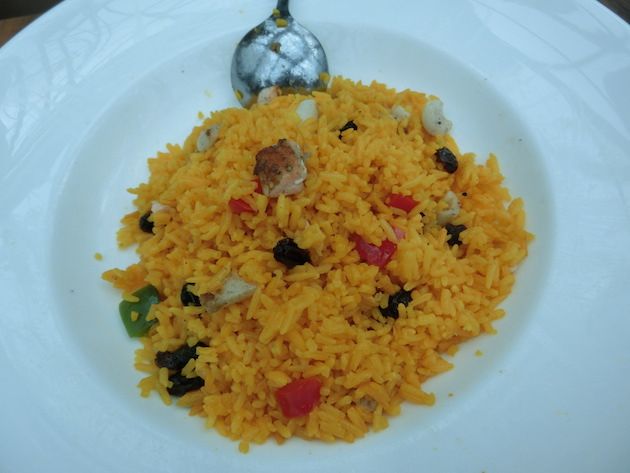 Don't they look yummy after the baking? Cheese and Roe on the prawns!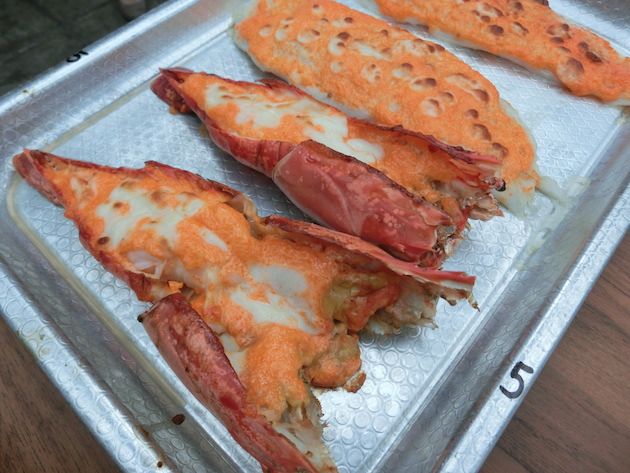 Our final product! Look at the rice! We moulded it into a heart shape!! Sweet not?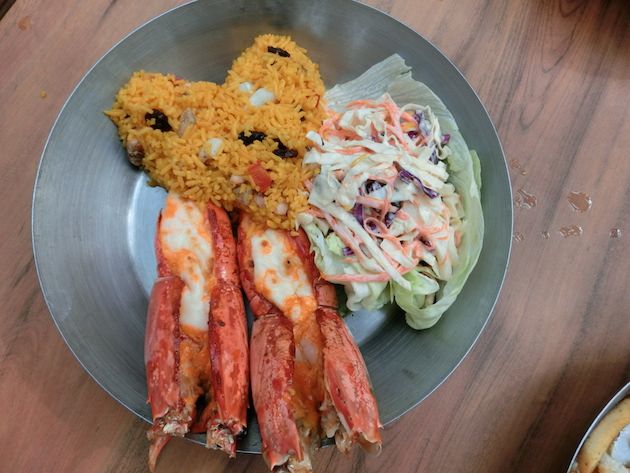 Extremely satisfied with our final product for the main course 🙂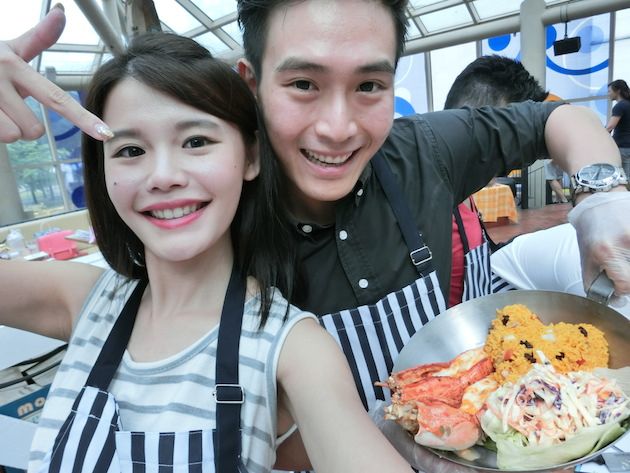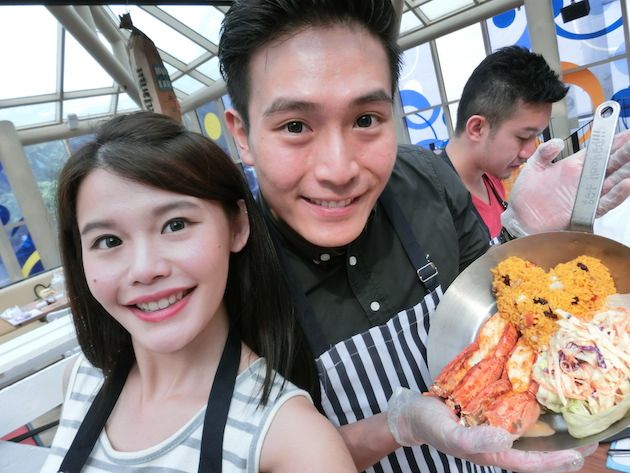 The last item on the menu would be the Mocktail – Deep Love. Look at how serious M is.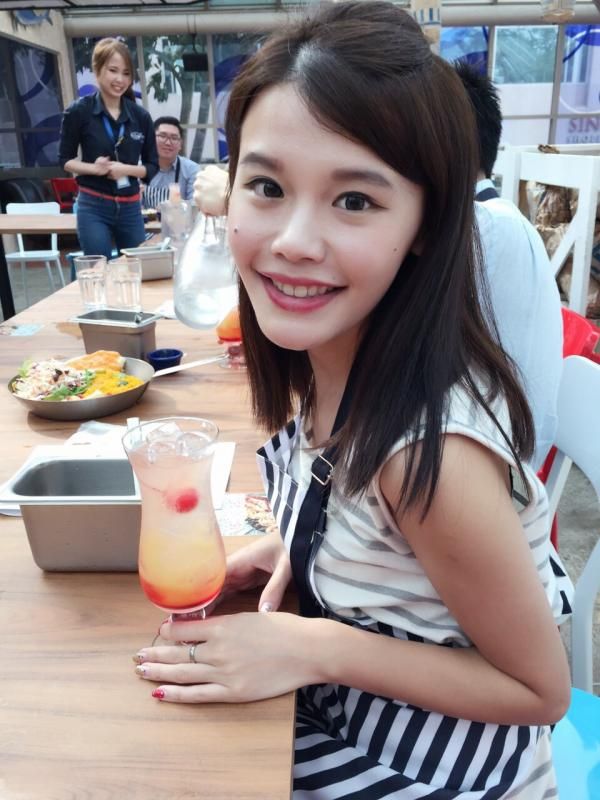 Now, for the main highlight, Come and spend your Valentine's at Fish & Co.!
Seafood lovers would totally love the Love Bounty Set ($59.95) as it is specially created for Valentine's. Enjoy most of the seafood at one go!
It is available from 9 – 15 February at all Fish & Co. restaurants in Singapore.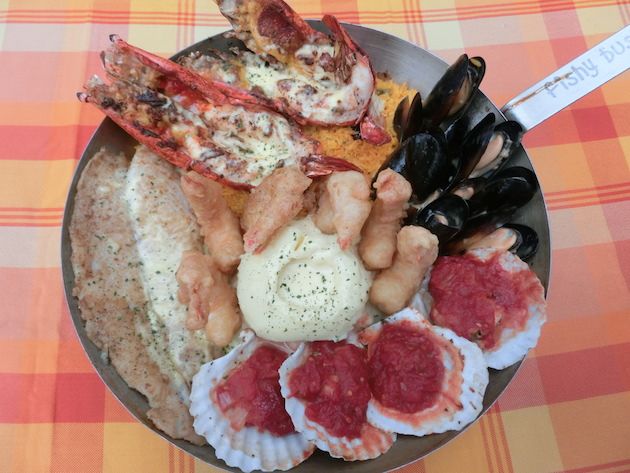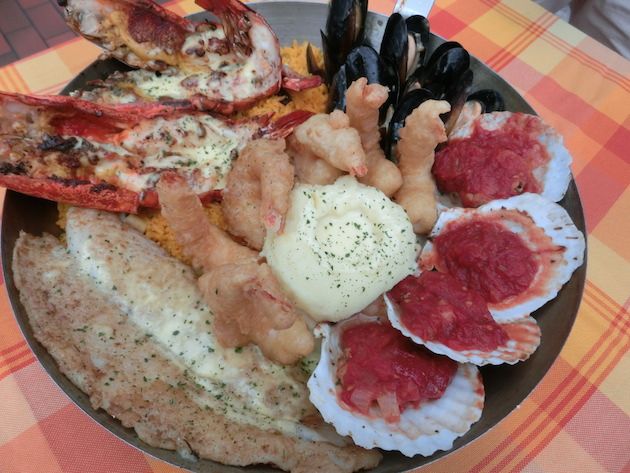 Look at all the goodness in a pan! The Love Bounty Set includes two soups of the day and two soft drinks as well. Guys, this set will keep your wallet safe! Heh.
If you are a Fish & Co. member, you are still allowed to enjoy your usual perks and boy, now our wallets are safe. They don't have to go on a diet when we are busy celebrating Valentine's!
😀