Zouk zouk zouk? Yea, we all know about the famous Zouk. But when people talks about Zouk, the first impression always leads to Holiday Inn Hotel. I used to visit the hotel there for drinks and dinner but my last visit was almost 1.5 year ago.
Last week, I was back at Holiday Inn for a dinner buffet at Melting Pot with J. We had the same thoughts when we stepped into the hotel – "Wow, is this Holiday Inn? It looks different!!"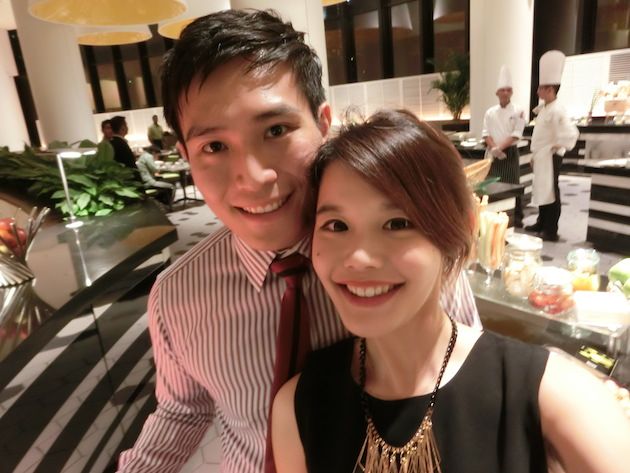 Then… We realised that the 512-room Holiday Inn Singapore had revamped their lobby, refurbished their guest bedrooms and all-new dining concepts to offer their guests a more modern and contemporary experience. The location is pretty ideal as it is suitable for people who are here for both business and leisure as it is only minutes away from Singapore's Central Business District and our popular shopping districts – Somerset, Orchard Road and more.
The food at Atrium Restaurant has also changed. It was formerly known as Melting Pot Cafe but now, Atrium Restaurant. As compared to the old Melting Pot, Atrium Restaurant is now brighter and gives off a very modern feel.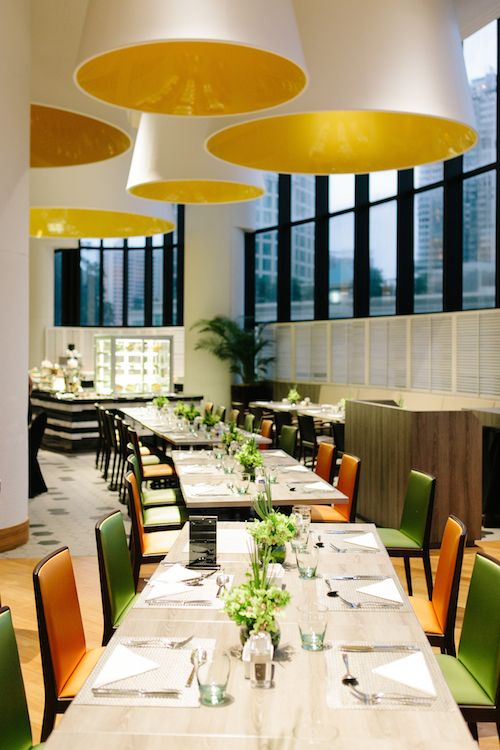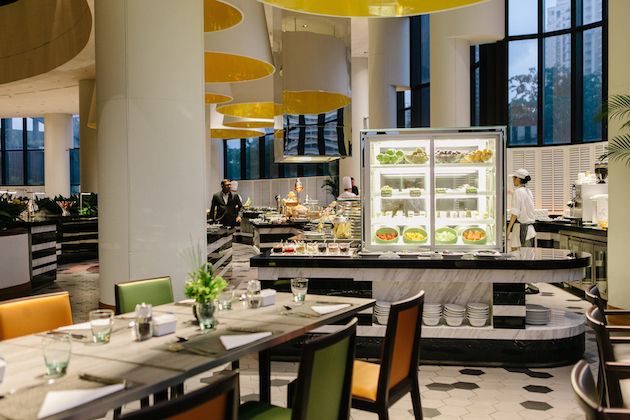 New interior, New Chef -Executive Chef Chua Yew Hock, New menu. Chef Chua enhanced the restaurant's offerings to include his signature dishes, Mussel Otah-otah, Curry Laksa, Asam Fish and Chilli Crab.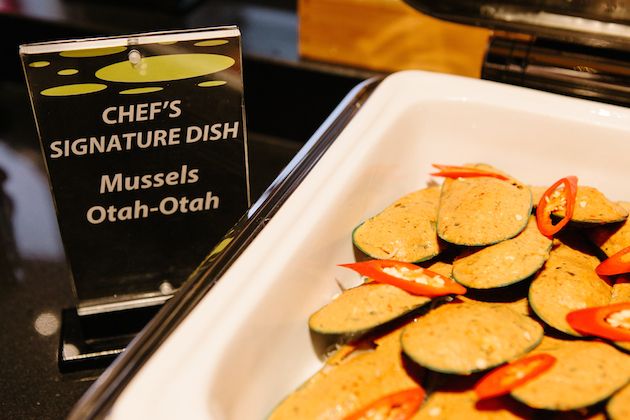 I like the Laksa section because because you get to DIY and cook your own laksa. Pick the ingredients you want (I spammed the prawns and eggs and left the bean sprouts out). Hehehe. "Customisable" food always make my tongue happy.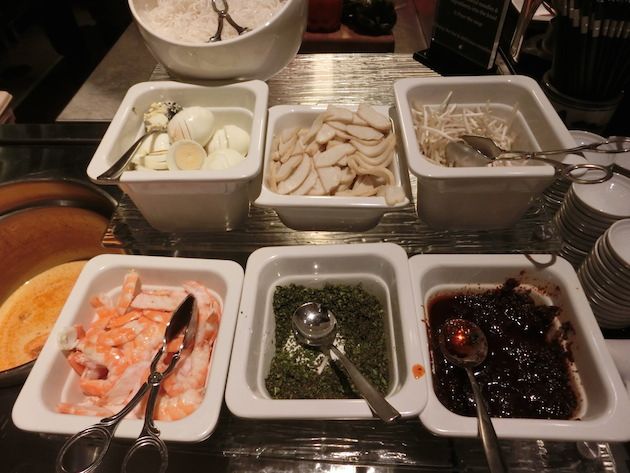 I didn't know it was a DIY section so I asked one of the chefs there to cook for me LOL. I cooked my second serving after that.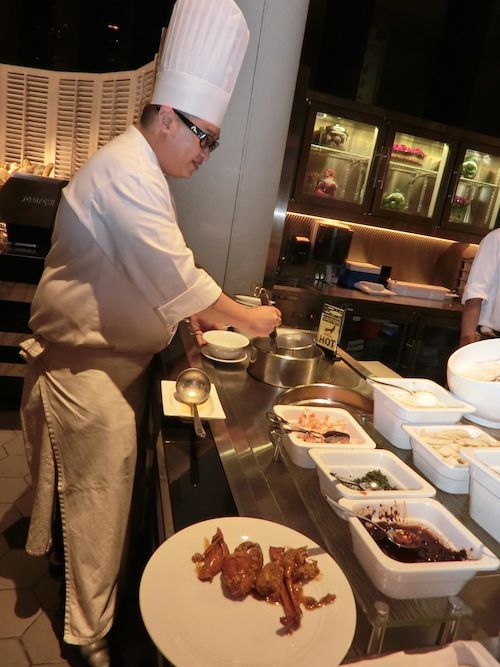 All the yummy egggggssss. I love the soup so much that I had 2 bowls of laksa (with extra egg and prawns) and a third bowl of the soup alone. The soup was not overpowered by the taste of coconut milk even though it was quite creamy.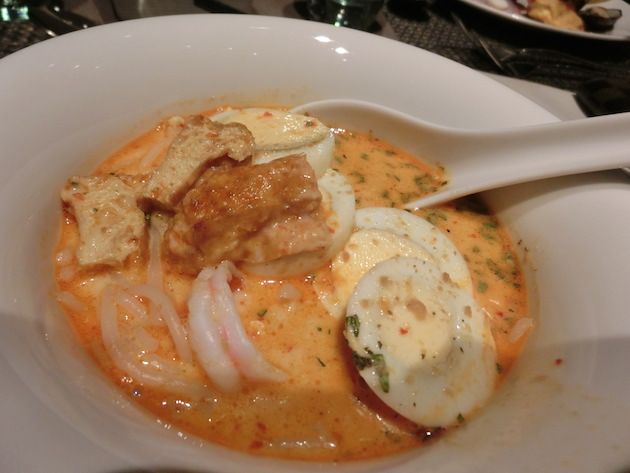 They have a kid's corner too! Your kids are so not going to pick on the food because they are so cute!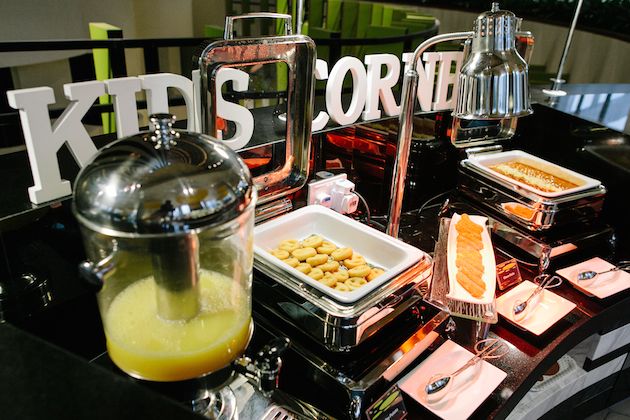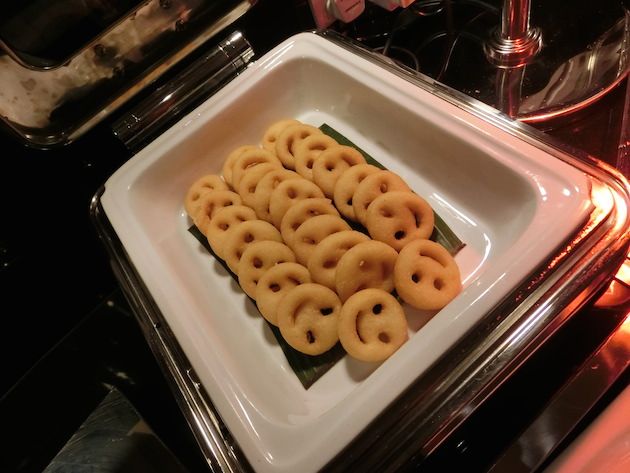 James loved the seafood section the most. See what was on his plate!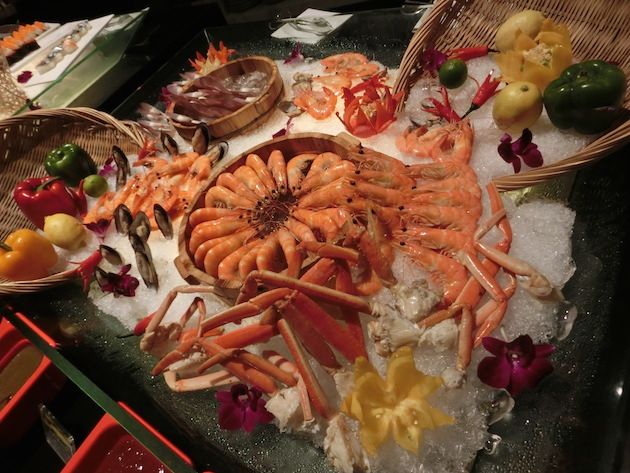 Other food like Sushi and Cheese are also available!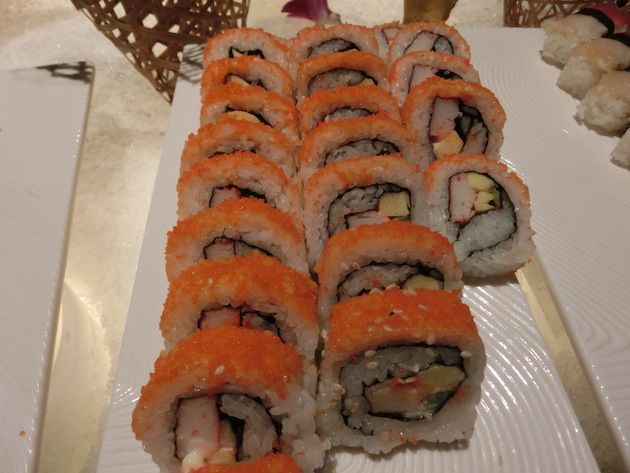 The desserts spread is also good for people who have sweet tooth! They have macaroons to cakes to pies to chocolates to ice cream!!
Well for me, it's the usual. Macaroons first! James loved the pralines. They had Lychee Praline and Champagne Praline that night.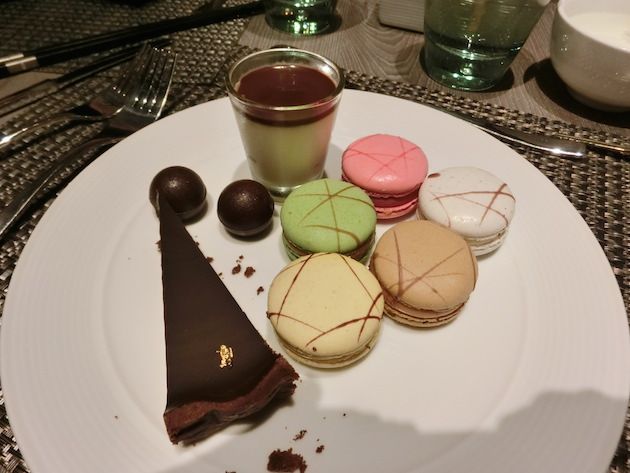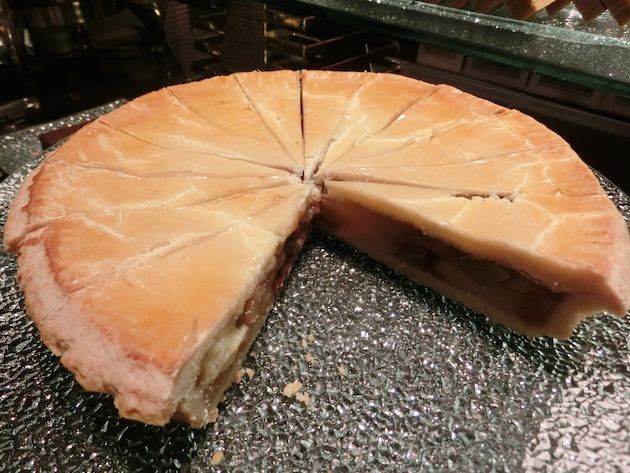 This dark chocolate pie is good!
Other than Atrium Resturant,there is also an upcoming Atrium Bar 317 scheduled to launch this month and the ever-popular Xin Cuisine Chinese Restaurant which serves authentic Cantonese cuisine.
"The makeover is indeed timely for us to offer something new to our loyal guests and to cater to visitors to Singapore, as well as residents here. We are looking forward to a robust season especially with the re-launch of our new all-day dining restaurant, lobby bar and guest bedrooms," said Anne Johnston, newly appointed General Manager, Holiday Inn Singapore Atrium.
Holiday Inn Singapore Atrium is located at:
317 Outram Road Singapore 169075
Visit them at http://www.holidayinn.com/sinatrium 🙂