You would also probably know that I just came back from Seoul last month!! Would love to thank My Fat Pocket and Herman for giving me this opportunity and Xinyi for being such a wonderful partner (including Herman, who took very good care of us)!!
We attended the opening of Atria Flagship Store in Seoul!! Yes, this also meant that we met one of the girls from Girls Generation and BtoB boy band.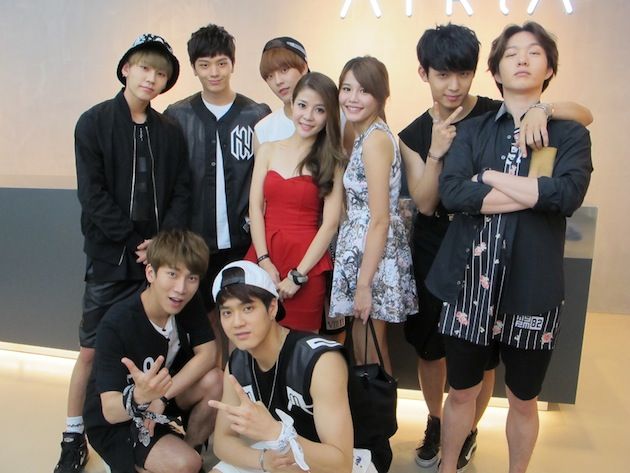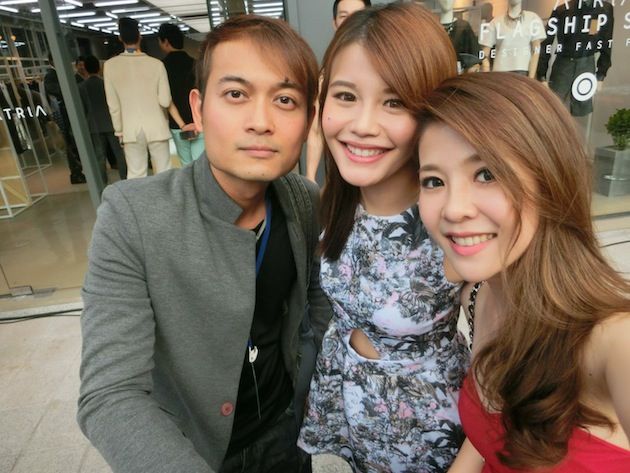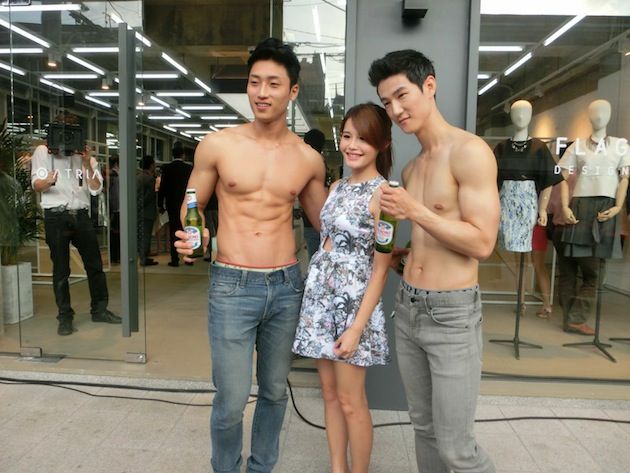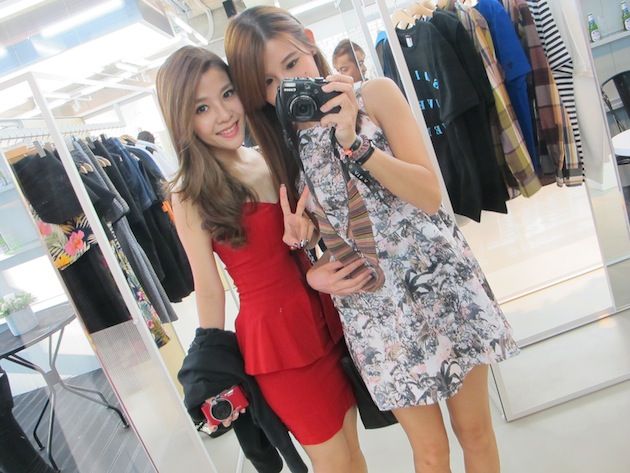 Some of the outfits were sponsored by Shop Lila Mila for the trip. Quote "Maybeline10" when you check out to get 10% off per cart.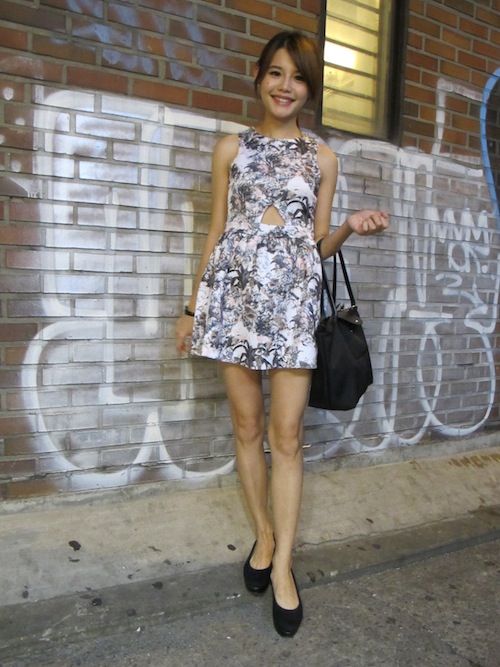 Pink lips for that night because Pink is the NEW Red in Korea.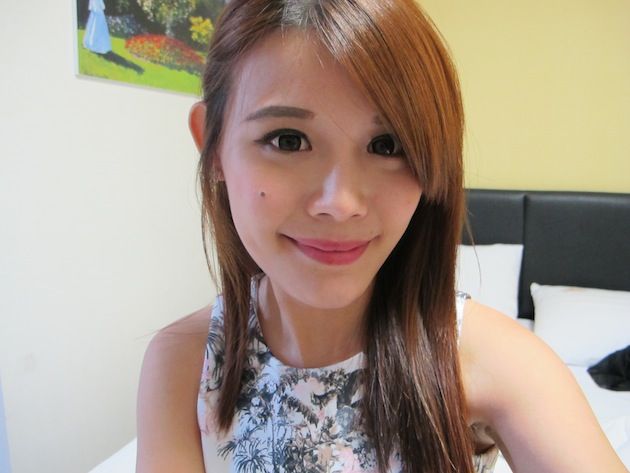 It was shopping and eating after the first day of event. We went back on the second day for some shoot and shopping after that! If I were to visit Korea again, it would be for the food instead of the shopping as the streets there sell stuffs similar to Singapore but pricier. The food there was really nice though!
Atria Day 2.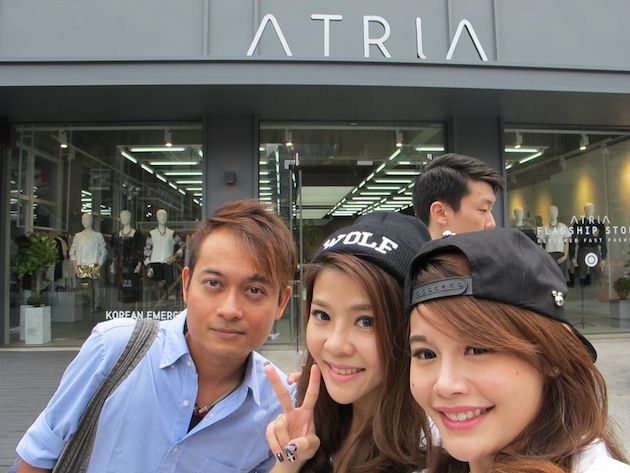 Starlash eyelashes, 3CE Glass Pink, and curls for a Kpop look. My first attempt to look like a Korean. I know I failed quite a bit because I still look Singaporean. Hahahaha. But at least it is quite different from my usual style.
When you're overseas, you will tempt to dress up like the people there no?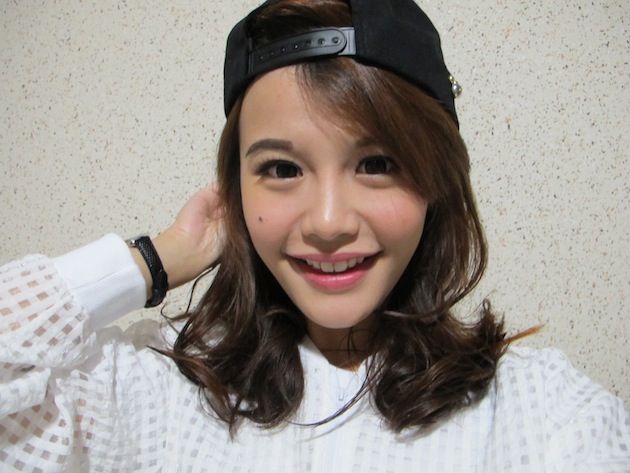 We were told by many that we looked like sisters and most of the people there spoke to us in Korean. I guess we succeed a little? Hahaha.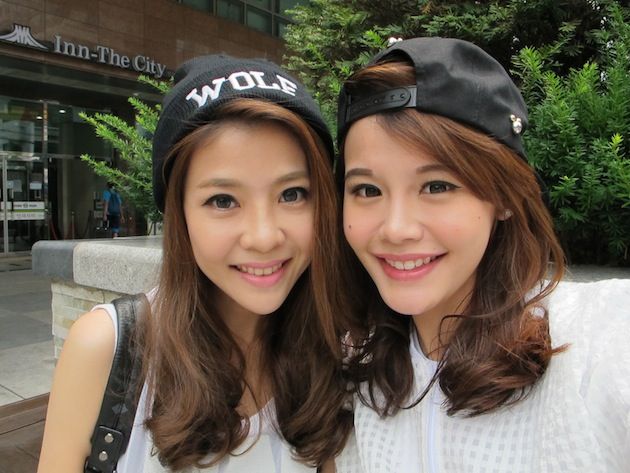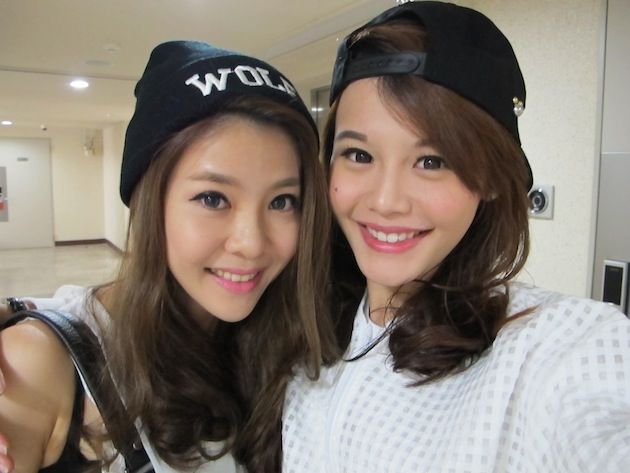 Our tops were bought there. Mine was from Dongdaemun. There was a loooooot of stuffs to see but they are really overpriced. Literally out to cheat tourist's money. There was a store selling a top for 58,000 won which is retailing for nearly $70, but another store, at $30. The aunty at the $70 store was SERIOUSLY pushy!!
Tip: If you really want to shop there, be smart, finish window-shopping at the entire building first and haggle the price after that.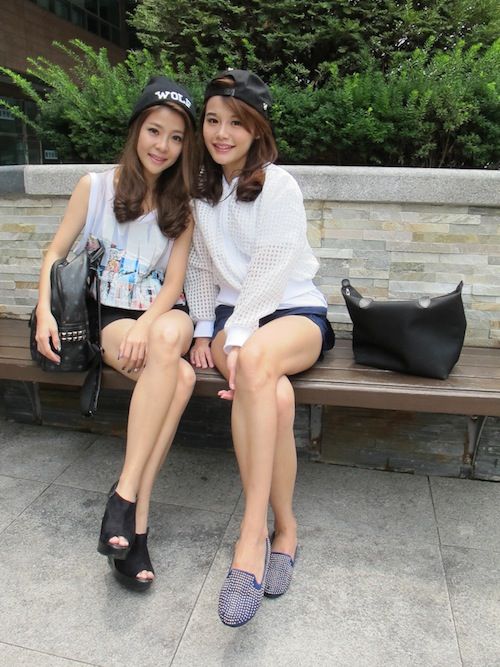 It was really fun to travel with her and Herman with both of them being so considerate and thoughtful. They made me feel like I am a little girl (cause I was the youngest) and they had to take care of me. Actually this Xinyi made me feel that she is much younger than me because of her size and looks! I wish I can look like her too.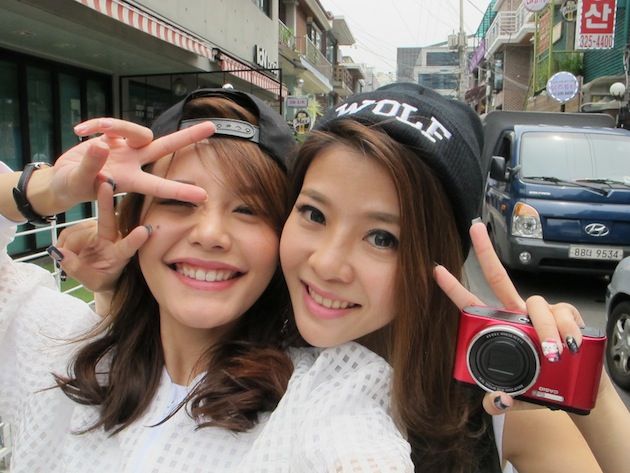 My top (jacket) cost $17 and the lacy shorts was sponsored by Shop Lila Mila again. Comfy and sweet looking on?
My favourite shopping street was at Hongdae. No nasty price tags, no pushy aunties there. You can get a nice top at an average of $15-30. Although the beauty junkie street is at Myeongdong, you can also find them in Hongdae! Etude house and other brands were really really cheap. Remember to stock up on the makeup and skincare!
I bought colour-ed cosmetic contact lenses there as well. The average price was between $15-$20 per pair. Well, you know GEO lenses and all are from Korea right?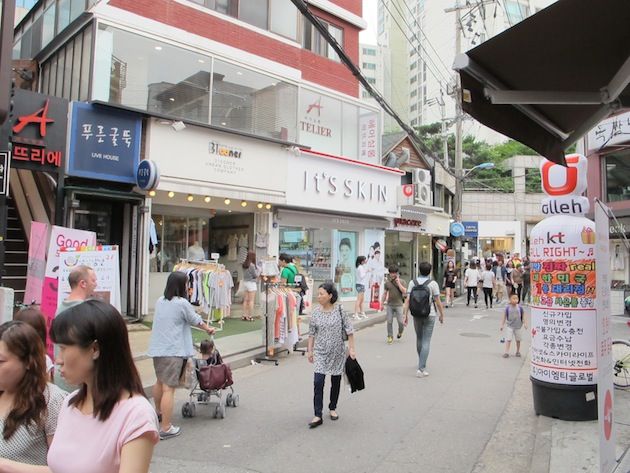 This shop caught my attention right in the middle of Hongdae.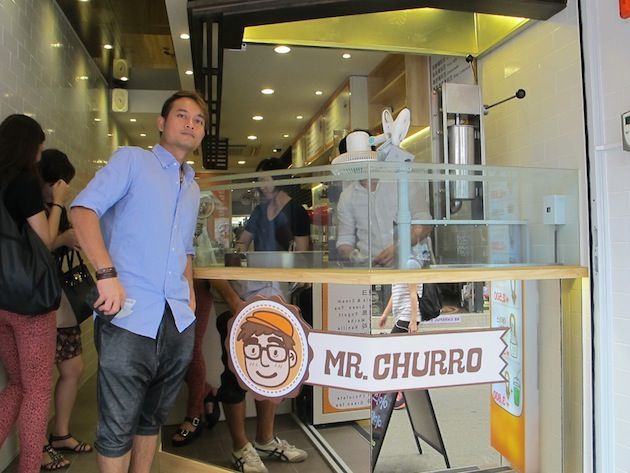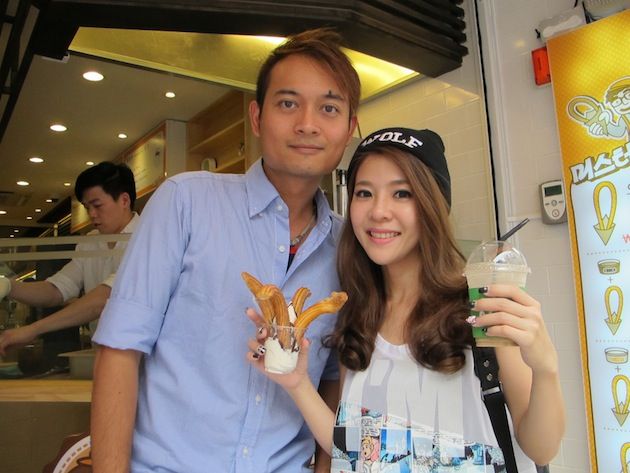 The churros were made and deep fried on the spot. It was very crispy and fluffy. I can't get enough!!! I wish they have an outlet in Singapore too.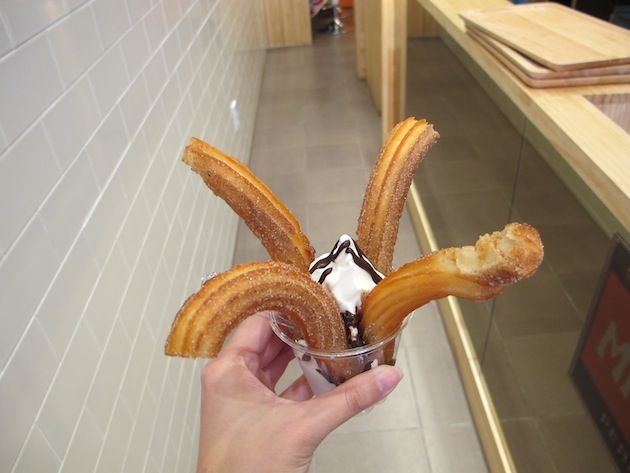 It was finger-lickin' good to the last bit.
And I shall end this post with my first meal in Korea. Check back for part 2! 🙂