WARNING: THIS POST HAS A LOT OF SELFIE THAT MAY NOT INTEREST YOU.
I got so sick of the boring straight and dry hair so I curled my hair almost everyday before I leave house for work. Nah, I am not as hardworking as you think. I spend only 15 minutes on the curls and 5 minutes on the make up. Some people feel that I am the laziest girl around. Lol.
To tame the frizzy dry hair, Black Hair Salon did a Kerasilk hair treatment for me last month. This treatment has very similar effect as rebonding the hair but DOES NOT DAMAGE the hair like how rebonding does.
The whole process took me 3 hours but the effect can last up to 3-5 months depending on the shampoo and chemicals you use! I got so many compliments after that because I used to look like a LION before the treatment. The entire head of hair was so silky smooth and manageable after that! I don't even have to comb the hair after bathing!
They are also currently having a promotion for this treatment! You still have half a month left for this promotion!!
And today, (you know Monday's my off day) I went back with the hope of perming the hair but they advised me to bear with it for a few more months so I touched up on the roots and  did some colour treatment.
The thing about the salon is that they always care for your hair than profit – I brought my good friend along as she wanted to do the Kerasilk treatment after looking at the results from my hair. Initially, she wanted to dye and treat the hair but Nick, one of the hairstylist there advised her to drop the idea of dying the hair first as it might clash with the treatment results. He could jolly well did both for her and earn some extra profit but no, he told her what was best for her. *SALUTE*
After touching up the black roots, they did a colour treatment for me to protect the hair. I requested for some temporary curls for picture taking purposes too. HAHA.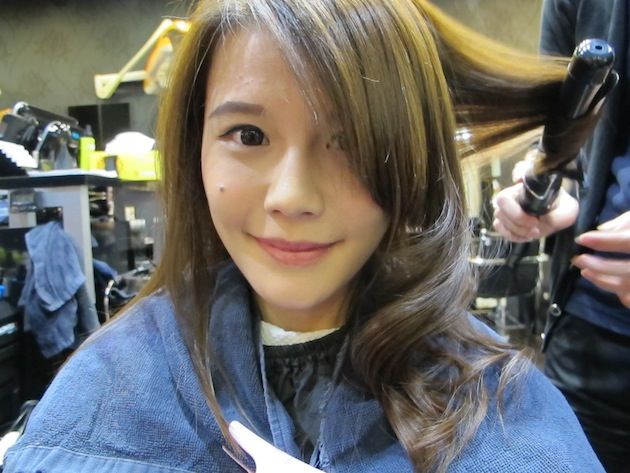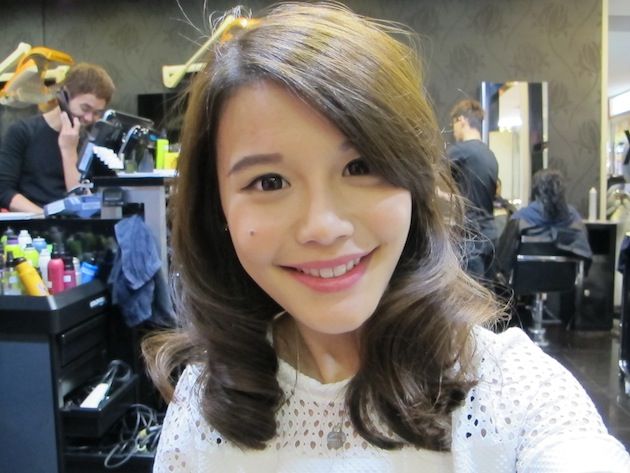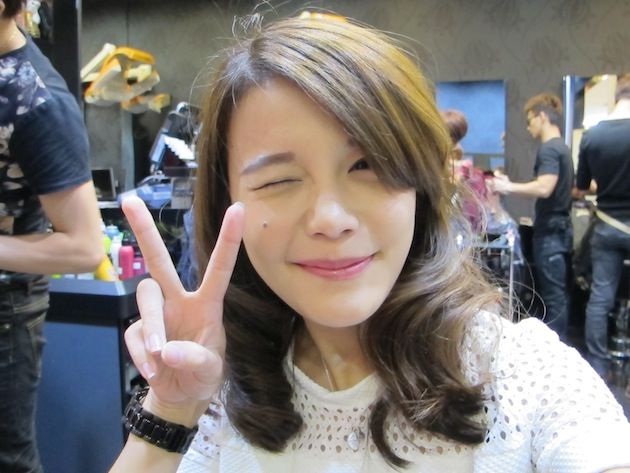 I am so contented with this salon and the results! I love how friendly, honest and caring everyone is. I love how they crack jokes when I have to sit there for hours and not feel bored. I LOVE HOW THEY MAKE ME FEEL AT HOME.
Black Hair Salon is located at The Bencoolen (Bugis MRT station).
Address: 180 Bencoolen Street #01-28 Singapore 189646
Contact: 6242 3945 / 6835 9976
As they are always packed, I would suggest you to call them for an appointment first! I believe you will love them as much as me too! 🙂