One of my top seafood places in Singapore is none other than Mellben Seafood. I am saying this not because I am a good friend/sister of the boss's son but because of their delectable Butter Crabs and Claypot Beehoon!!
Friends on my facebook would know that I often check into Mellben Signature (which is also another branch from Ang Mo Kio's Mellben Seafood). I like to bring my parents and friends there for birthdays and gatherings. This is an alternative to the outlet in AMK because they accept reservations and you can save the time on queuing. The dishes and prices are exactly the same.
Now, you can quote "MAYBELINE" for 15% discount for bills $150 and above!! This is valid till the end of Aug 2014!!
I love how their HUGGGGEEEE crabs were displayed! You know, we were only there for 2 hours but they were already gone from the tank with 1.5hour. They had to refill their crabs from again and again!!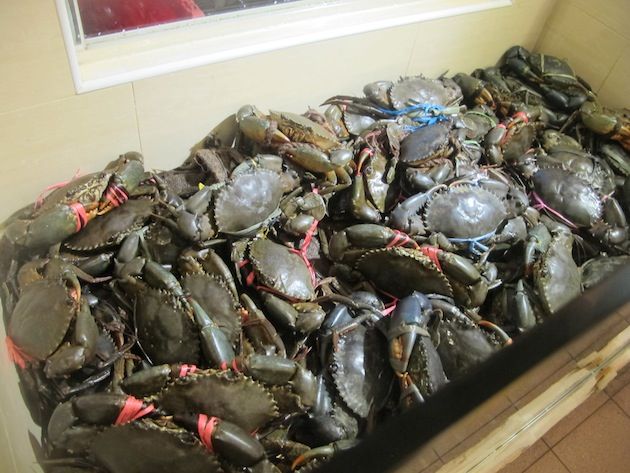 I had never like yam but I went ahead to eat this Deep Fried Yam Scallops because it was fried to golden brown perfection. Soft on the inside but crispy on the outside. This dish is also served along with sweet sauce.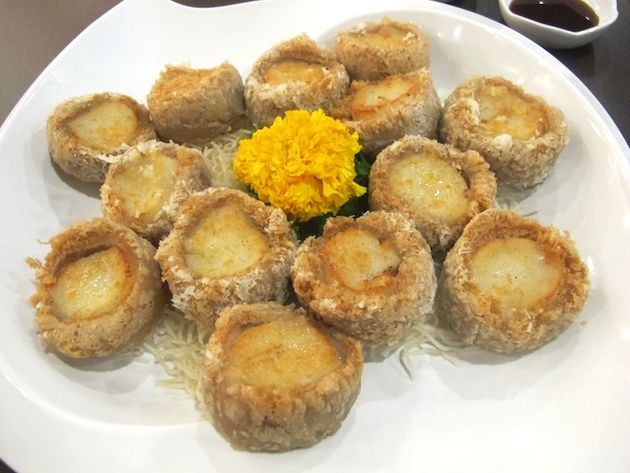 Singaporeans like food served or fried with garlic, so this Garlic Steamed Bamboo Clam might be of interest to you. All the seafood were served fresh and in generous portion, needless to say, the same for the calm – juicy and fresh. Although you can see a whole lot of garlic but it does not overpower the taste and chewiness of the clam.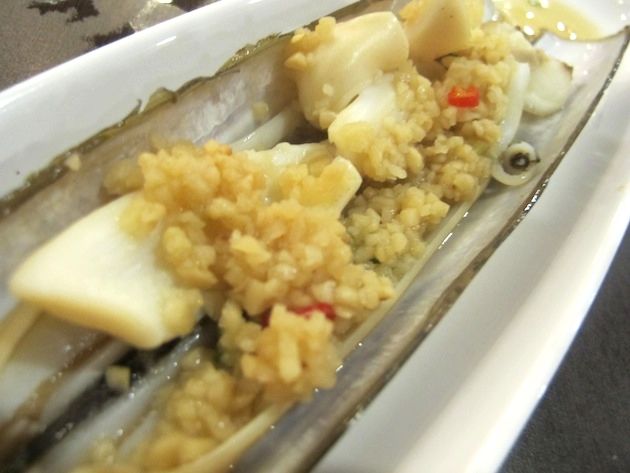 Mango and prawns are my top two favorites. And a fusion of these two can lead to a whole new level of awesomeness!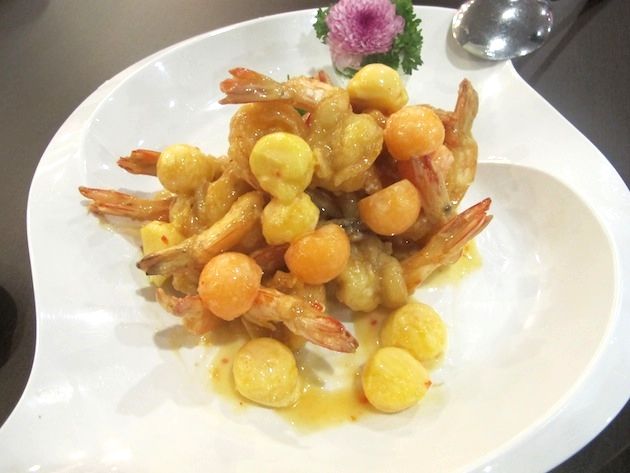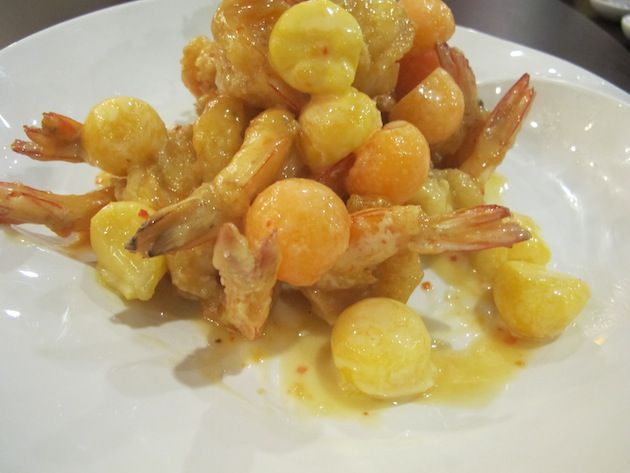 During the first round of food tasting, the bloggers actually ordered a double/triple portion of this Salted Egg Pork Ribs!! Hence, I would definitely label this as a Blogger's Recommendation dish!! Anything with salted egg is nice!!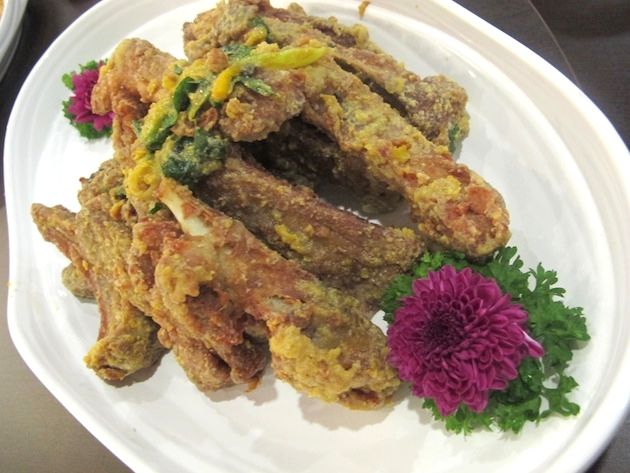 Golden brown Signature Seafood Beancurd is golden. This is damn good. Eat it while it's hot!!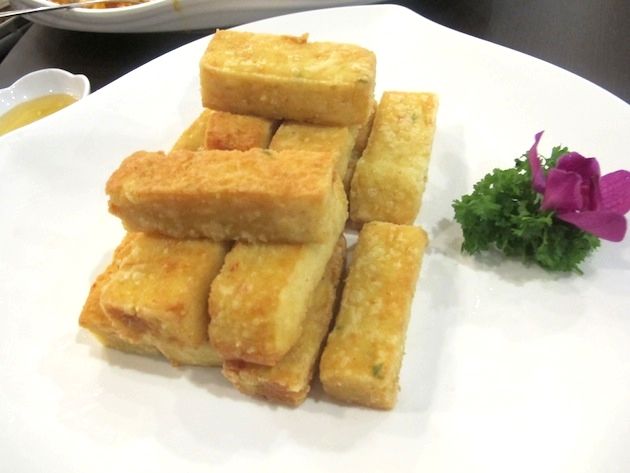 XO Sauce Asparagus with Shimeiji Mushroom.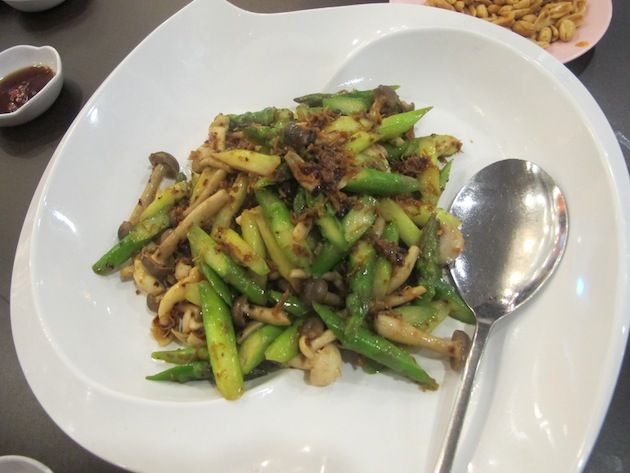 We tried Chilli crabs served with buns, Butter crabs and Claypot Beehoon. I have to hide all the other pictures of the crabs to show you how FUCKING AWESOME THIS IS. I had a triple share of the beehoon soup.
All the claws were so huge that they were bigger than my palms (or about the size of my palm). If you can't get enough of the beehoon and broth, you can always order another portion (which I always do). You can literally taste the sweetness of the crab by drinking the broth. I would skip the crab just for the beehoon and broth!!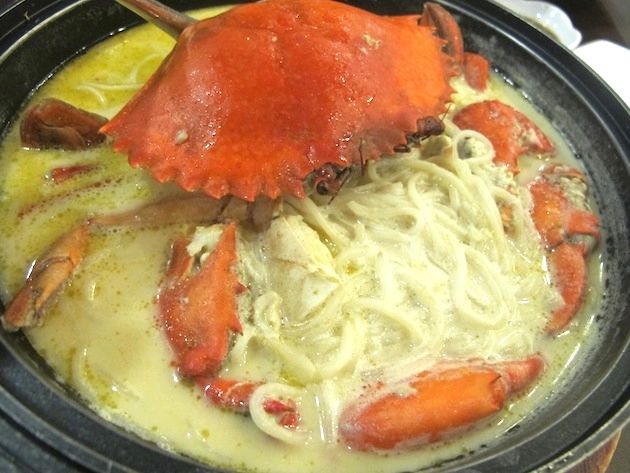 Desserts like Hasma and etc are also available at Mellben. Exactly what was needed to end a meal.
Mellben Signature is located at Bestway Building, 12 Prince Edward Road.
Nearest MRT Station: Tanjong Pagar MRT Station (walkable distance).
If you're driving, it is charged at per entry. WOOOHAAAAA. See you guys there!! Please call them to make your reservations at 6220 5512 to award disappointment!
Check them out at: https://www.facebook.com/pages/Mellben-Signature/