Coffee shops or hawkers have a very big role in our lives. We spend more meals there than visit the restaurants in our daily lives. Good and cheap food are not hard to find. All you have to do is to open your ears, listen to the raves and try it out yourself.
Have you also realized that the Food Junction at Bugis function is now Tast Junction?
The new Food Junction has also adopted the concept of an art market, endeavouring to be the first food hub that promotes good food, comfort and the appreciation of art in perfect unison.
They serve nostalgic yet popular signature like traditional brown toasts with homemade kaya and butter, perfectly timed and half-boiled eggs. New dishes includes Mee Sia, Mee Rebus and Curry Chicken.
I tried so many different mains that night and I almost wanted to vomit because I was so full but still wanna try everything that was served!!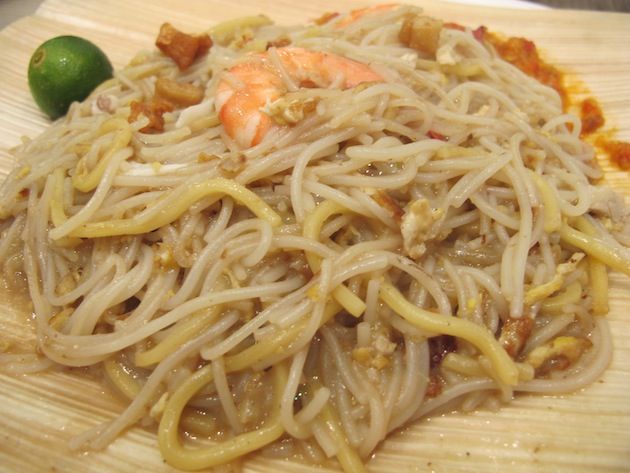 My favourite was the Hokkien Mee. I will never get sick of Hokkien Mee because it has eggs and prawns 😛
The Ba Chor Mee was quite good too! My table literally emptied the entire bowl. Another confession…. We had 2 plates of Hokkien Mee that night.
Look at the generous amount of ingredients!!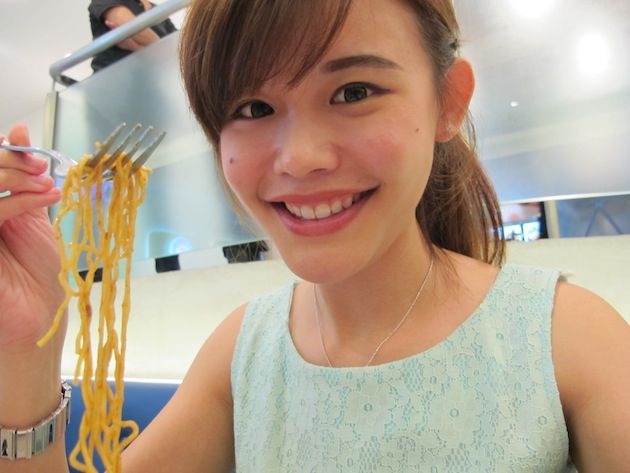 Another main that caught the bloggers ravings was the Odeon Beef Noodles.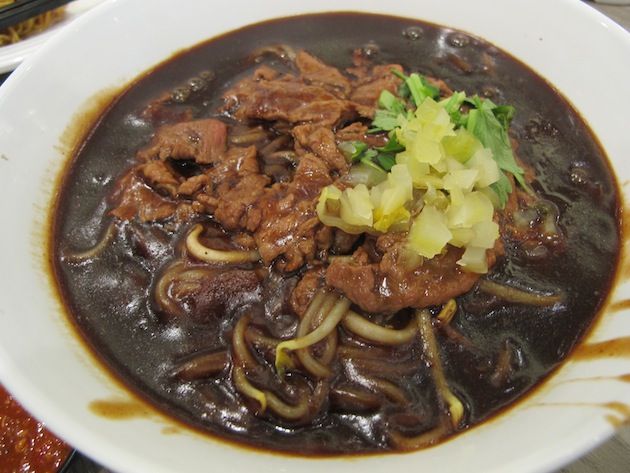 A lot of people are into this herbal soup thingy nowadays, including my mom. And drinking the soup outside saves her a whole lot of time on the brewing.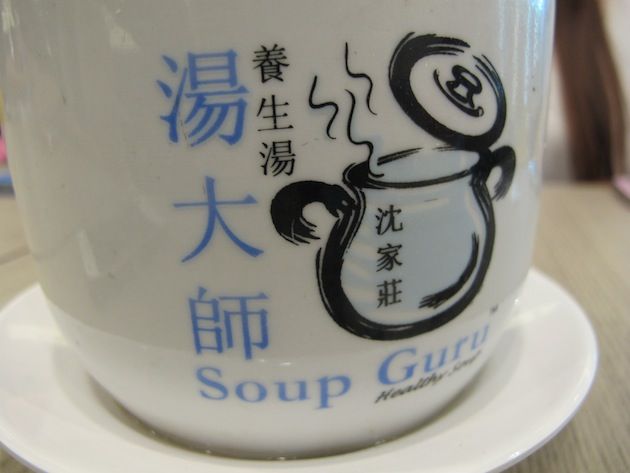 I was so amazed to see an entire drumstick inside! So value for money!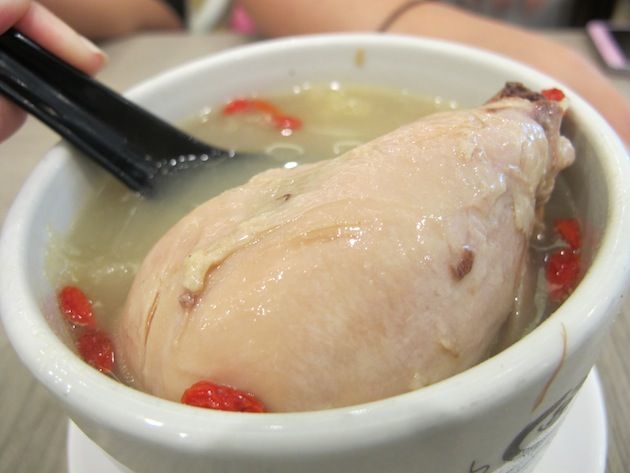 The BBQ Wings is a MUST-TRY item when you visit the place!
For muslims, they have delectable muslim food as well!!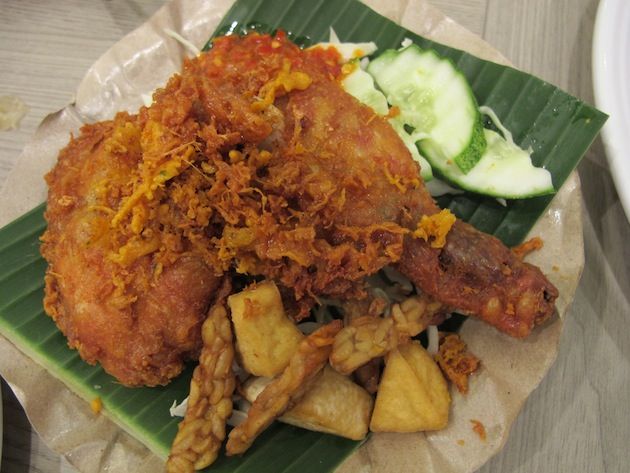 Ultimately, what caught my attention was the desserts! My rose syrup float was DEEEELIIIICCCIIOOUUUSSS! They have other floats like Root Bear, Coke and some others as well.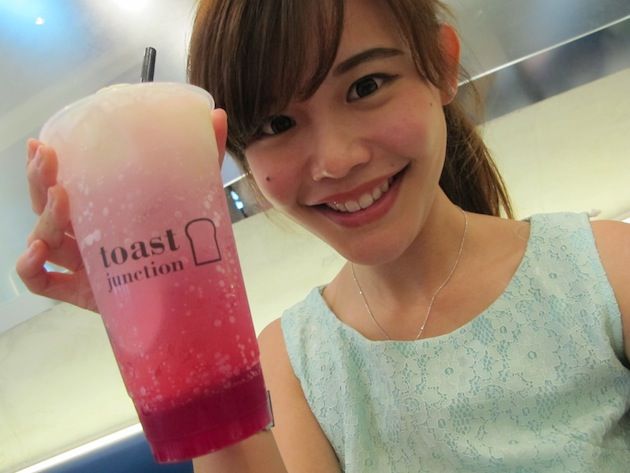 What else? They have a yogurberry store in the Toast Junction itself! What else other than the trendy and healthy desserts?!
YogurBerry is the first and only yoghurt brand whose products have a glycemic index lower than 19!
There were so many flavours to choose from. I preferred the matcha and Passionfruit while the rest preferred Mango and Strawberry. Actually, they were all as nice.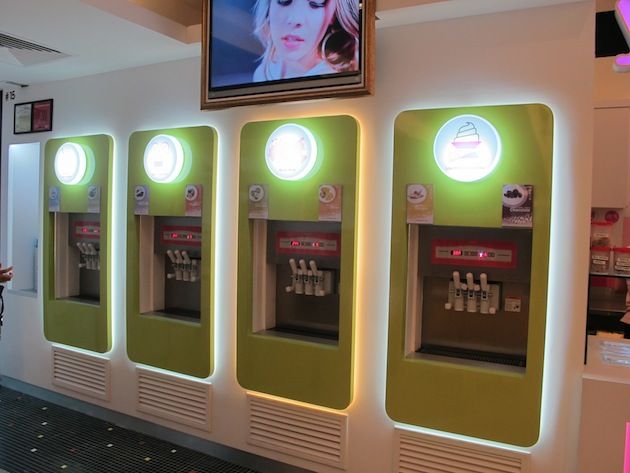 Fresh fruits for topping! Of course, they have chocolates and whatsnot as well. Yums… Healthy eating…. The yoghurts ade made with sugar obtained from natural fruits and each serving is only 25 calories! Eating desserts and not feel sinful is just a bonus!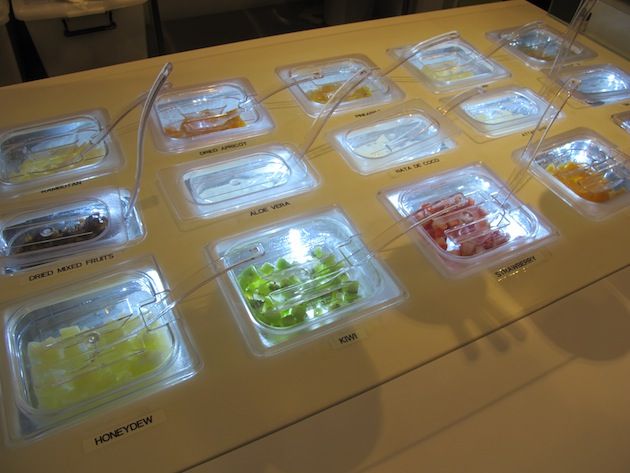 Sounds good? Now you can have good and cheap food at the air-conditioned Toast Junction too!