MEDZS left me with a WOW with their Carbonara the previous time I went for their food tasting. And now, they are back with another theme specially for Valentines' Day which is only available between 13th – 16th February 2014 (Thursday to Sunday) with the lowest platter being priced at $18.90.
There are 7 different platters to choose from so there would be choices to cater to everyone's likings!
Seduction in MEDZS Garden – $26.90
This platter consist of Charcuterie and Pickles, Bread and Spread, Pork-and-Sage "Albondigas" Slider, Salad Chiffonade with Balsamic. Ham lovers should love this platter because of the extremely fresh parma ham.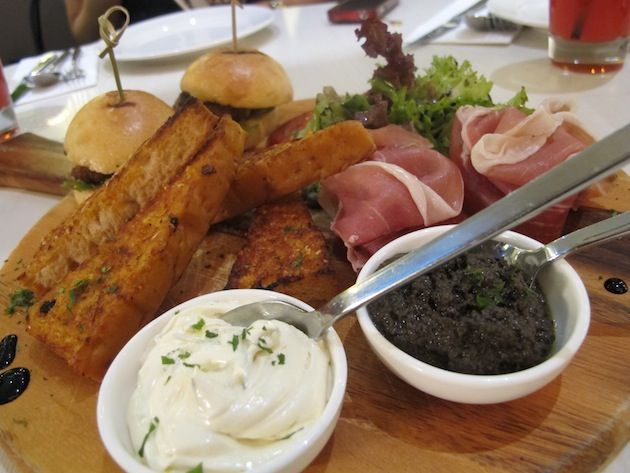 Spanish Surprises – $32.90
Calamari with Bacon and Squid Ink Sauce, Galician Baby Octopus with Boiled Potatoes and Piquillo Peppers, Crispy Pork Belly and Chilli Aioli, Smoked Paprika Shoft-Shell Crab and Braised Mixed Paella.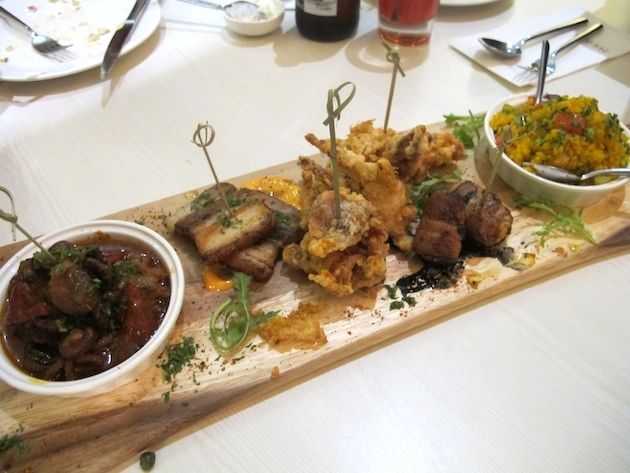 Classicially French – $38.90
Smoked Chicken and Cheese Sausage, Smoked Pork Belly, Salt-Crusted Beef Sirloin, Honey-Glazed Pork Ribs, Roasted Mushrooms, Patatouille and Steakhouse Fries.
This is perhaps the biggest platter among the seven platters and would definitely for people/couples who are meat lovers.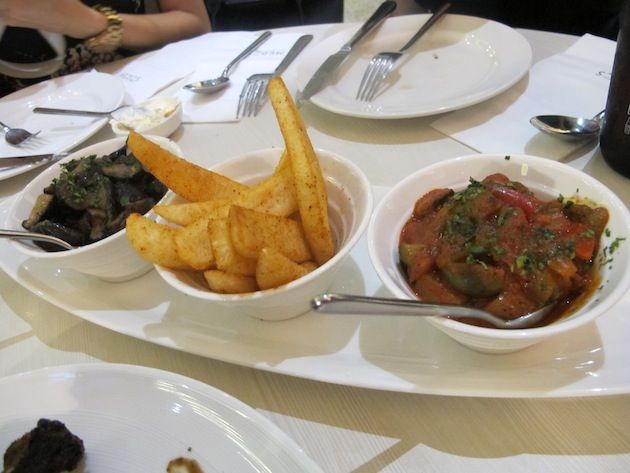 Greek Temptations – $36.90
For me, a seafood lover, this would be my ultimate choice for the main course. Prawn, fish and chicken all in one. This platter is made up of Chicken Soulaki with Tzatziki Sauce, Salmon and Spinach "Spanakopita", King Prawn Thermidor and Grilled Mixed Fish.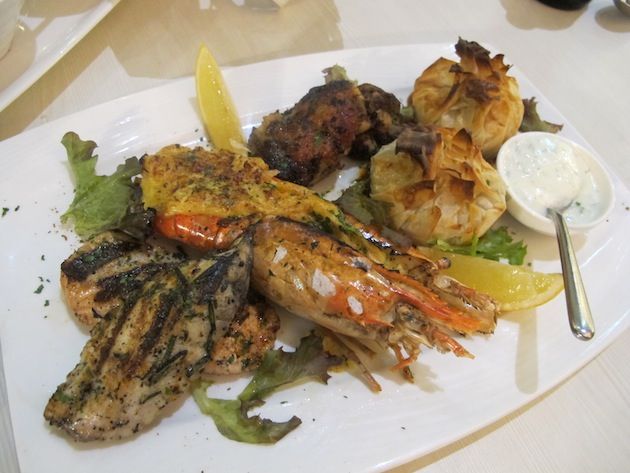 Moroccan Memories – $32.90
Chicken "Brochette", Mechoui Baby Lamb T-Bone, Ras-el-Hanout Spiced Beef Kebab, Couscous, Hummus and Gyro Bread. The serving of source in the middle was pretty acquired as it has a mixture of yogurt in it as well. Either you like it, or you don't, but trust me, it taste just good with the Gyro Bread.
Passionately Italian – $32.90
Served with Grilled Italian Vegetables, Grilled Crayfish with Shallots, Chilli Flakes and Provencal Herbs, Risotto-and-Olives Arancini, Sicilian Braised Baby Octopus and Squid.
Lastly, a meal isn't complete without desserts. The last platter is Dainty Desserts – $18.90.
This is every girl's favourite platter for sure! The macarons actually comes in heart-shaped. Platter includes Chocolate Crepe Dentelle Trio, Chilled Strawberry Souffle and Hearty Lychee and Rose Macarons.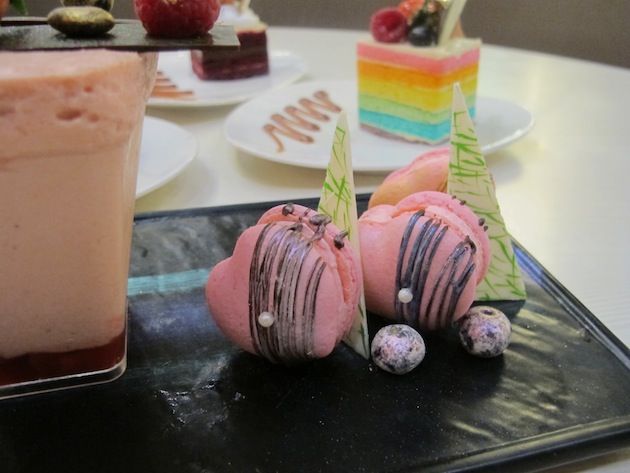 Other than these, we also ordered ala carte mains and desserts. We literally went gah-gah over their pretty and happy desserts.
Although I prefer chocolatey stuffs, rainbow cakes never fail to bring a smile to the face.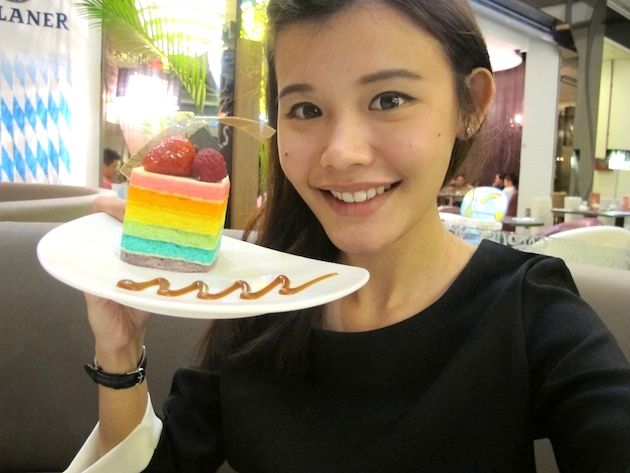 Even happier when the table is full of desserts!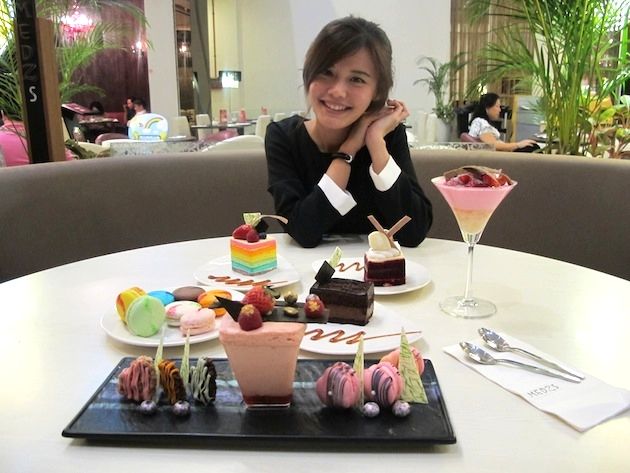 With the pretty girl, Alene.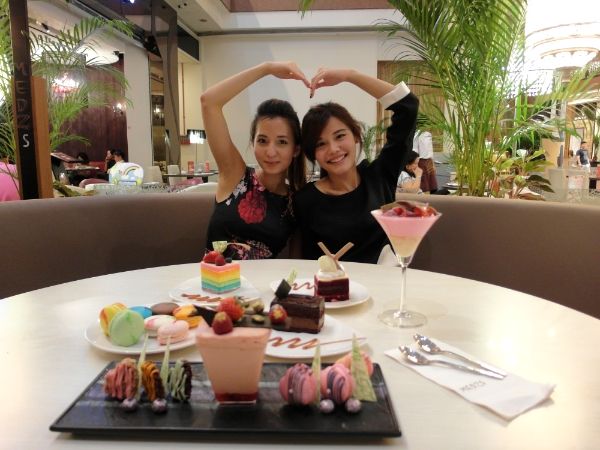 The above 2 images of Alene and me are directly taken from her blog 🙂
Deep sea prawns for prawn lovers like us!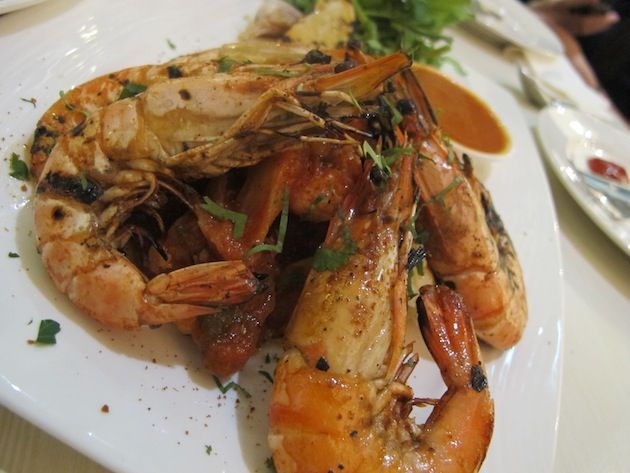 And my must have when I visit MEDZS!!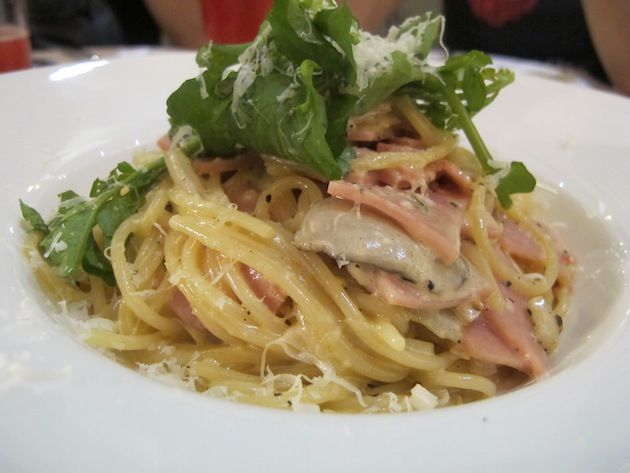 Parma Ham Rosti. I think the Salmon one taste equally good too!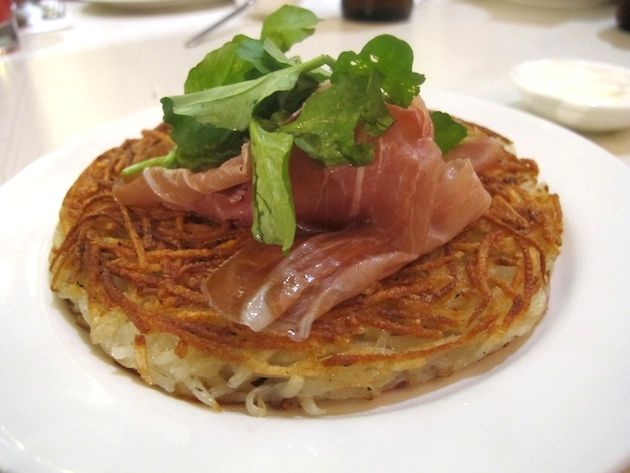 Thank you for having us MEDZS! The platters are really affordable and each platter serves 2. There is not much place that could offer such delicacies at such prices, especially on Valentines. Remember to call them to reserve a table!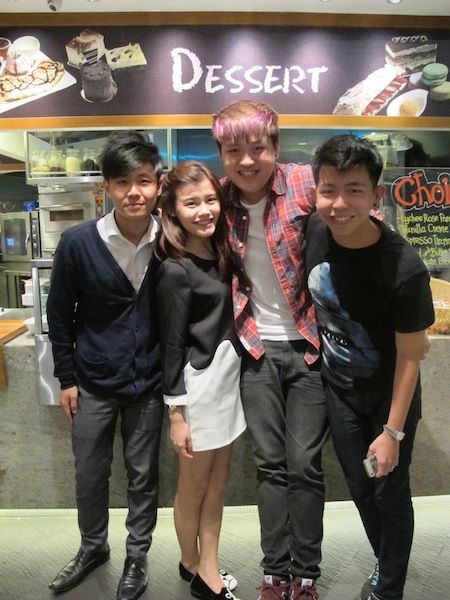 You can find them at two locations:
MEDZS @ Orchard Centraal
#B2-01 to 03, #B2-30 to 43
Reservation: 6238 9028
or
MEDZS @ Millenia Walk
#01-46/47/55/56
Reservation: 6337 7507