Newest French-Japanese Cafe kitchen offers delectable dishes made from scratch with top-grade ingredients and the prices are pocket friendly to the highest priced item only at $18.80.
Miam Miam, the French-Japanese fine casual cafe kitchen is a labour of love globetrotting friends with a passion for food. Marrying French techniques with Japanese inspired flavouries and ideologies, the team at Miam Miam is engineered to deliver a consistently excellent experience.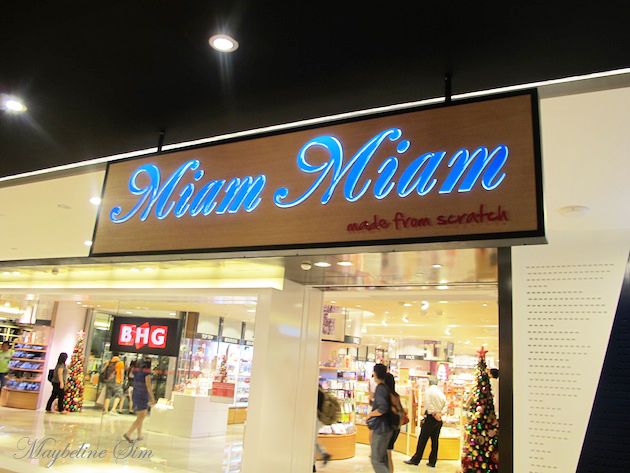 As you can see, it is located near BHG (level 2).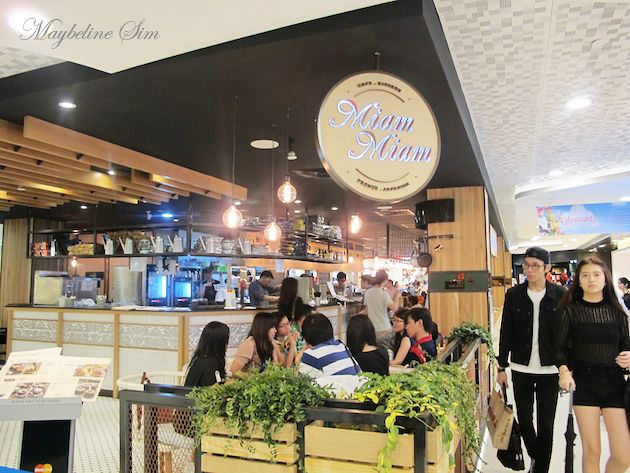 The dining space is casual and warm with the busy percussion of the kitchen playing in the background. The open space gives a full view of their centerpiece kitchen, living up to its cafe kitchen name.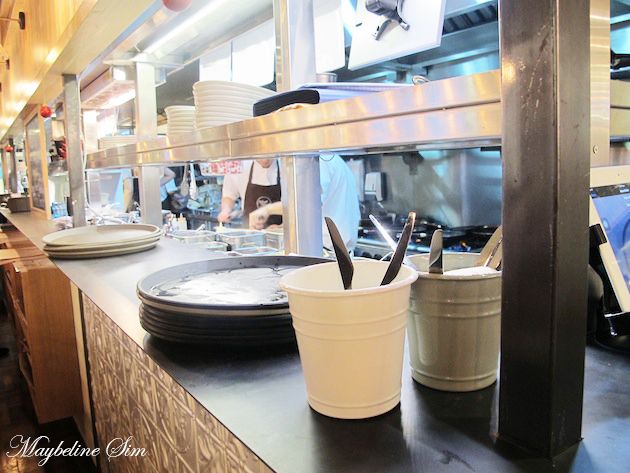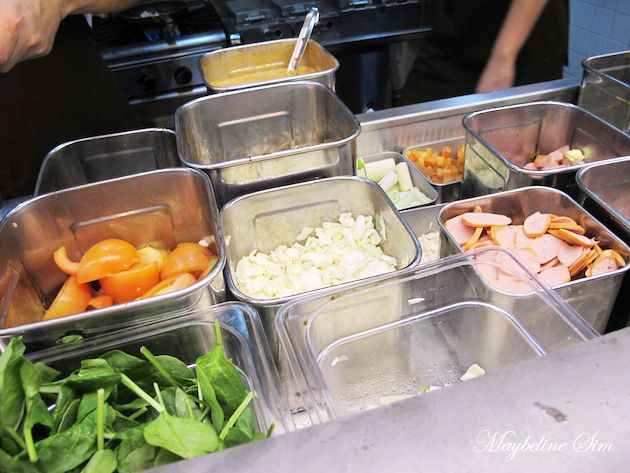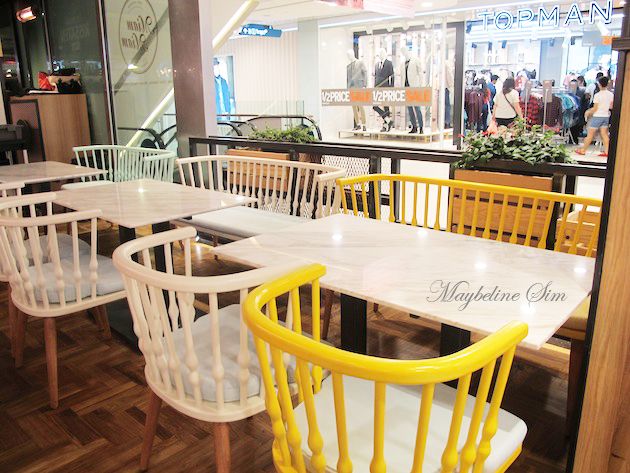 For me, I am a noodles person rather than a rice person. I would pick ramen or pasta anytime in replacement of rice.
Talk about pasta, what I loved about them is the consistency of the pastas and Miam Miam pasta is definitely one of the best that I had tried so far.
The speciality is their Miam Miam Spaghetti which is priced at $15.80. I really gotta praise them on their generous servings of food. What you see in the picture is also what you will get when you dine there. Value for money!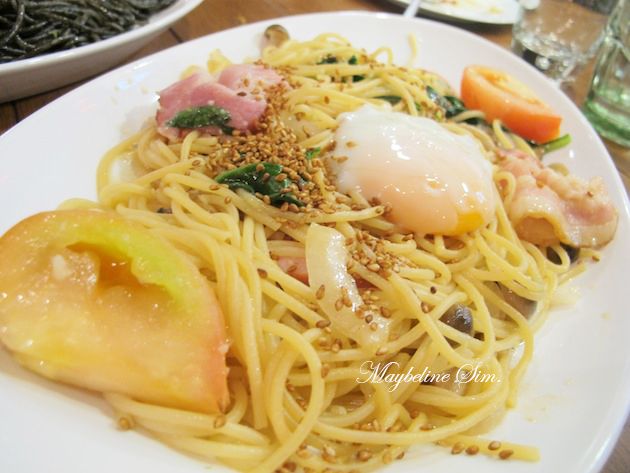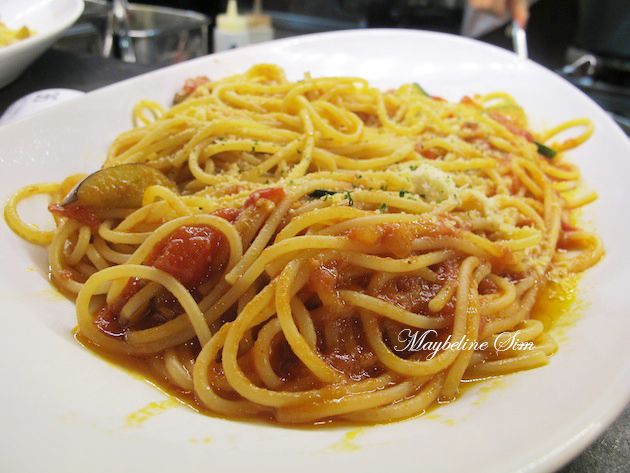 Squid Ink Pasta at $16.80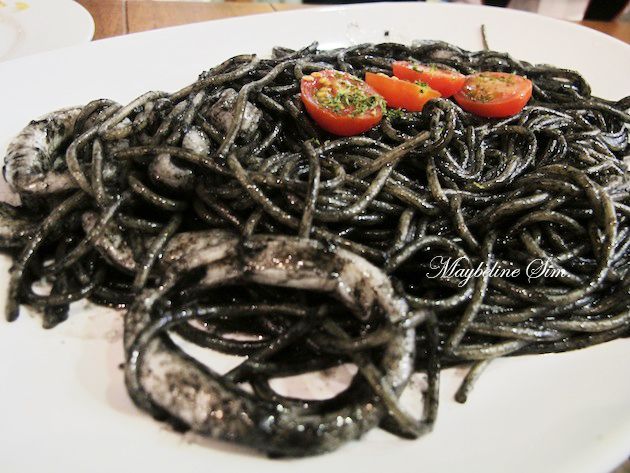 Lobster Bisque Pasta ($18.80) was served with a grilled tiger prawn. It was the most expensive item in the entire menu but trust me, you can't find this main outside for just $18.80.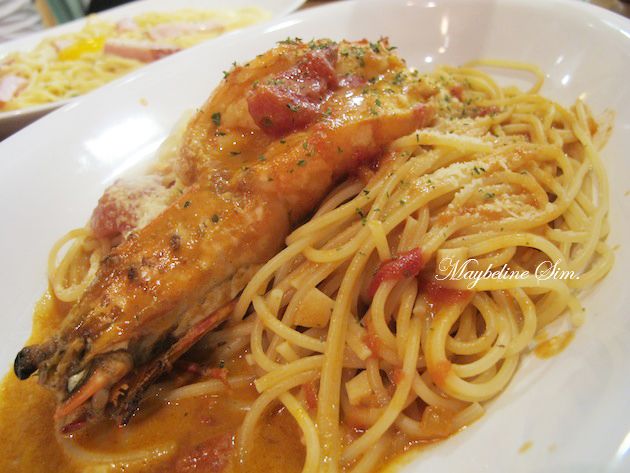 My favourite main for that night was their Carbonara at $15.80. Unlike the usual carbonara you eat outside, the sauce is more watery than the creamy kind. The taste is very dependent on the egg yolk you see right in the middle.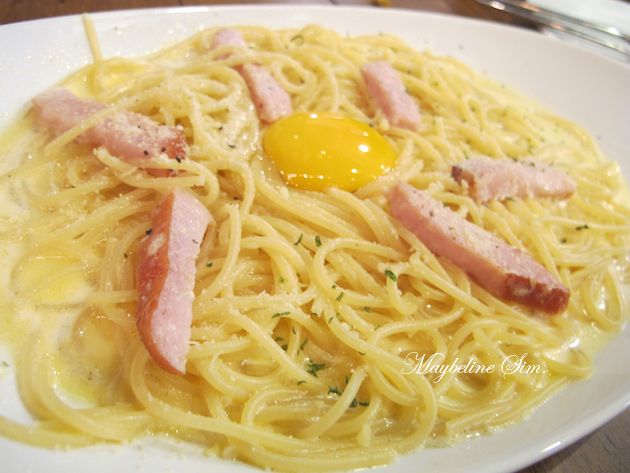 Now for the rice, the Riz Au Curry ($15.50) is also one of the highly recommend. It is actually baked rice served with homemade Japanese Curry, pork frankurters, cheese, broccoli and egg. We all know that Japanese Curry ain't really spicy, so the same for this, not exactly spicy at all!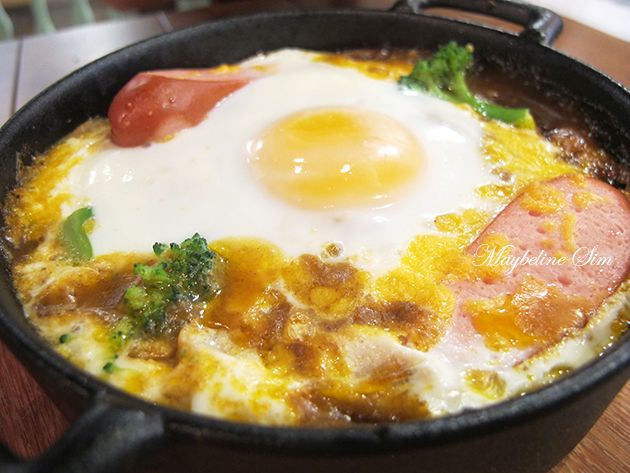 The Souffle De Nauge ($15.50) was something that I wanted to try long ago. This top is made of egg and cheese. Like the Riz Au Curry, you can find bake rice underneath the richness.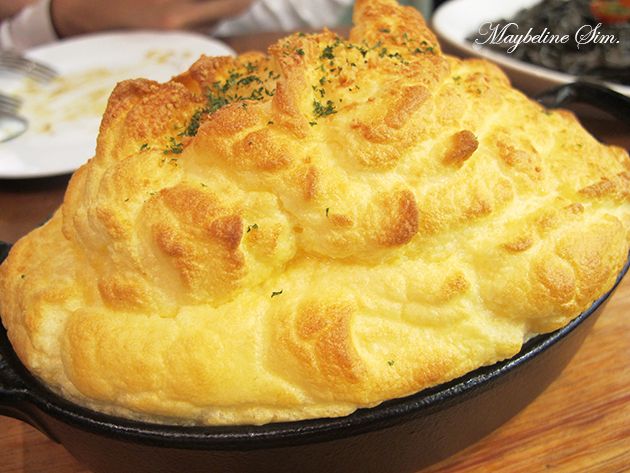 A meal isn't complete without desserts.
You gotta try Miam Miam Souffles. There are three flavours to choose from – Vanilla / Matcha / Chocolate.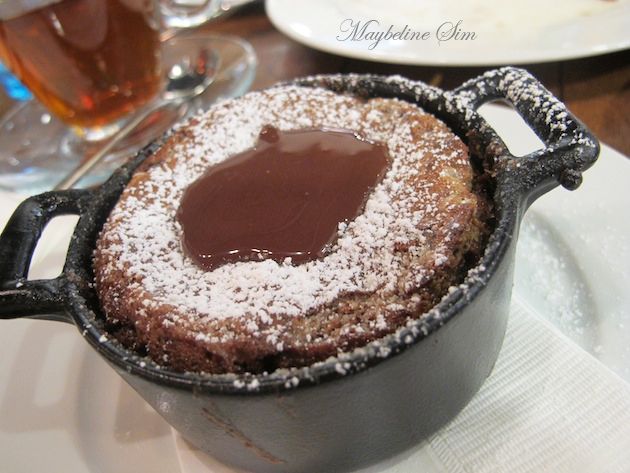 Caramelised Apple Pancake ($12.80)
I was taken aback by the taste of the pancake because I had imagined the pancake to be bland and fluffy, but to my surprise, it was actually sweet and addictive (for me). I like it when the ice cream melts and made the entire pancake soggy 🙂
Chocolate Molleaux ($9.80). This is one really sinful devil! Chocolate and Ice cream. I think I can have 2 servings at one go!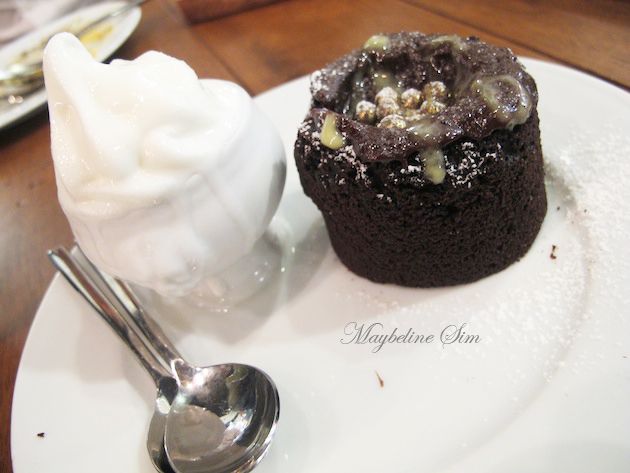 Overall:
Food: 4/5 stars
Services: 3.5/5 stars
Ambience: 3.5/5 stars
——————————————————————————————–
Miam Miam is currently located at:
#02-14 Bugis Junction (Outside BHG) 200 Victoria Street Singapore 188021
Tell: +65 6837 0301
Websites: https://www.facebook.com/miam.sg, http://miam.sg
Their second outlet in Singapore is also opening soon! Where? Westgate mall!
I can't wait!