Attended Laneige all new pure radiant shadow, pure radiant blush and serum intense lipstick at Full House restaurant last week.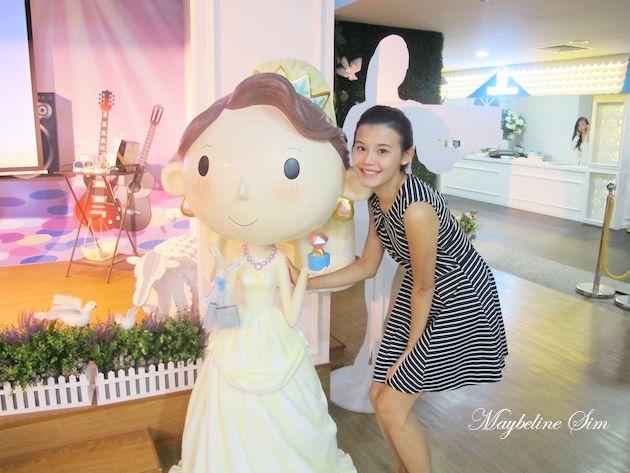 Below is a picture of me with my usual makeup.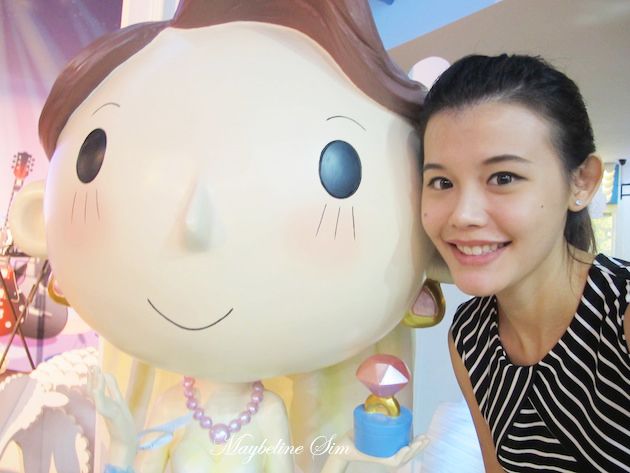 This Spring 2014, get set to be spoilt for choice as Laneige launches its all new exciting comprehensive range of eye shadow palettes, blushers and lipsticks!
There are 7 highly-pigmented our radiant shadow palettes, 6 pure radiant blush colours and 20 vivid serum intense lipstick colors.
Available in 7 shades, Laneige Pure Radiant Shadow helps you create the look you want from nude to smoky or sweet to glamorous. Each palette retails at $40.
Each palette creates a different look and my final pick that night was No. 6 – Classy mood where all the colours are matte (right in the middle of the picture below).
Classy mood – Skin Beige, Sand Beige, Purple Grey, Choco Brown.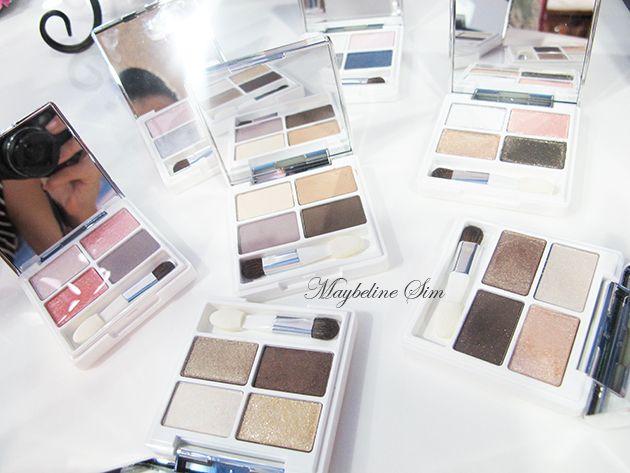 This is No. 1 Urban Beige – Pearl Ivory, Champaign Pink, Glossy Brown and Dark Brown.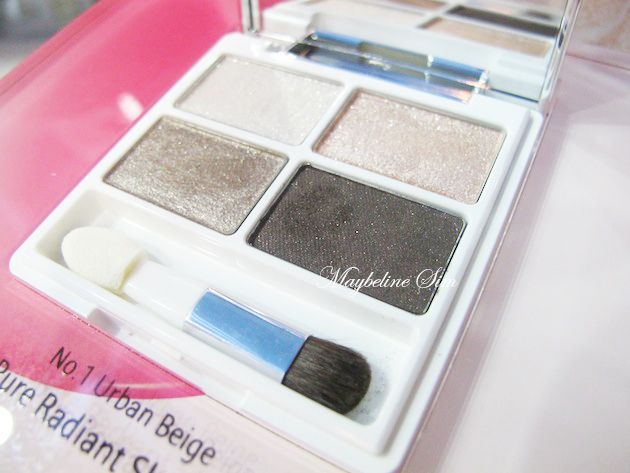 Don't you just love the exterior packaging too?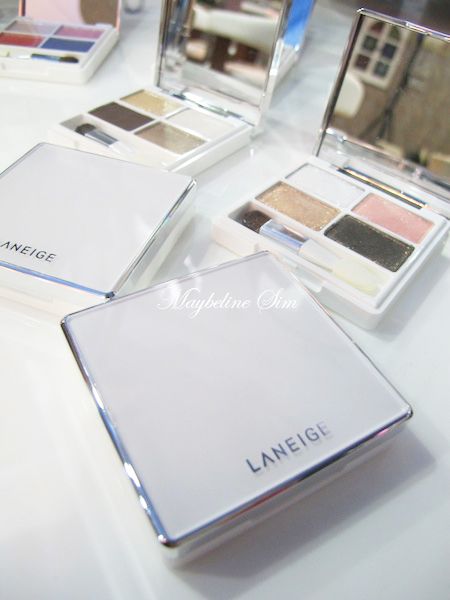 Pure Radiant Blush will be retailing at $38.
Give your cheeks a soft, natural and lively glow. Available in 6 attractive tones to shading use, the Pure Radiant Blush contains highly transparent mica that gives a smoother and more radiant finish upon application.
From left to right – No. 5 Pink Glow, No. 1 Chi Chi Pink, No.3 Angel Pink, No. 2 Baby Purple.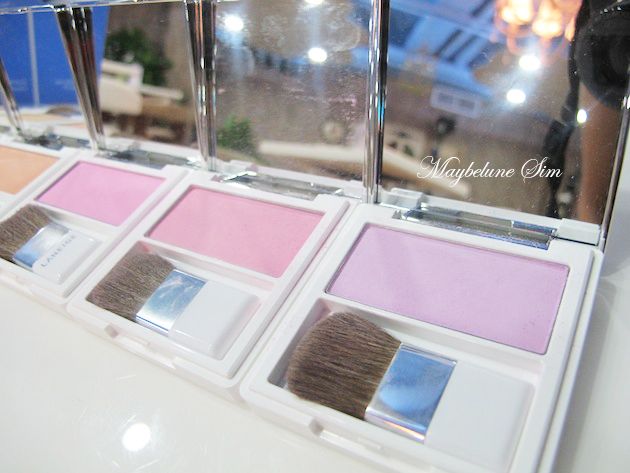 Left – No. 4 Coral Blossom and No. 6 Natural Shading.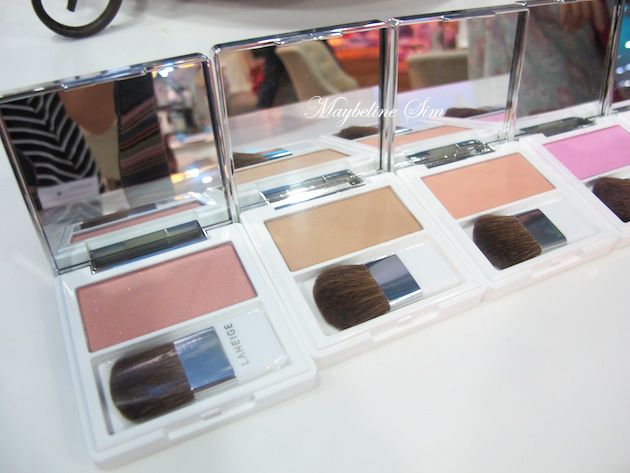 The natural shading one was the highly raved colour that day because you can create the perfect face shape with it! You can use it to highlight the nose or create a sharper jaw line.
Lastly, the Serum Intense Lipstick. Let your lips pop with Laneige's new Serum Intense Lipstick (nicknamed LED Lipstick) and create different looks from the choice of 20 vivid lipstick colours.
The lipstick also pampers your lips with intense LED colours and moisture-rich serum. It also contains 3 types of moisture-sealing formula for long-lasting hydration and 35% skincare ingredients that protects the lips – Glycerin, Physiogel lotion/ Laneige Original Essence and Natural botanical, Squalane.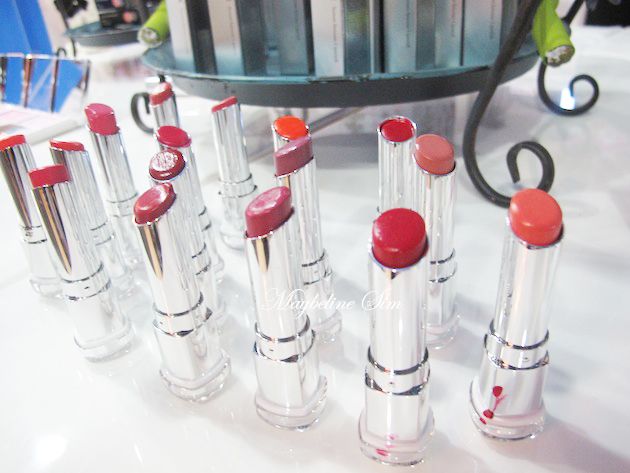 Swatches of the top 4 favourites!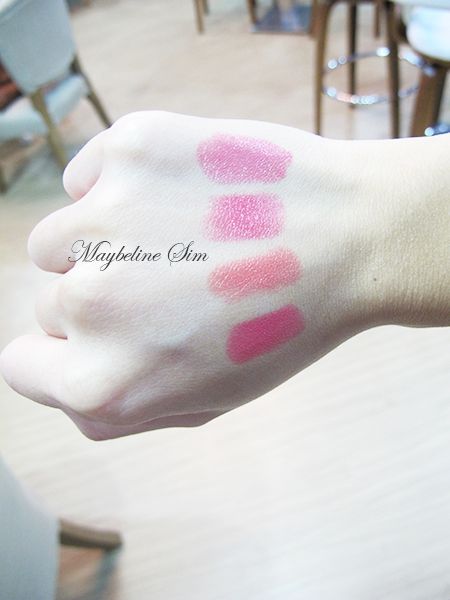 New cleansing oils will also be launched in Feb 2014. Remember, it is important to allow your skin to breathe properly first before applying any skincare.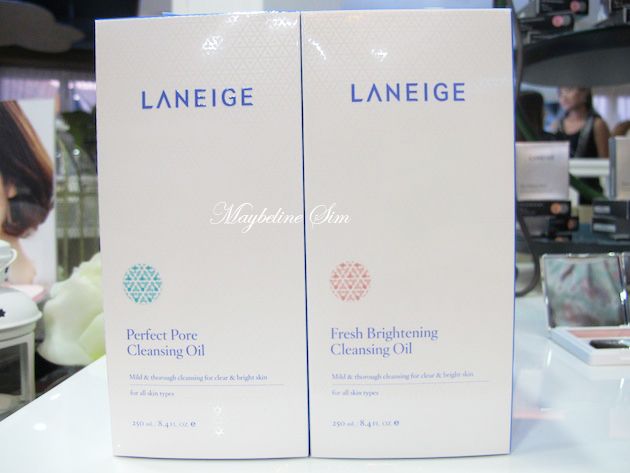 Perfect Pore Cleansing Oil and Fresh Brightening Cleansing Oil at $48 each.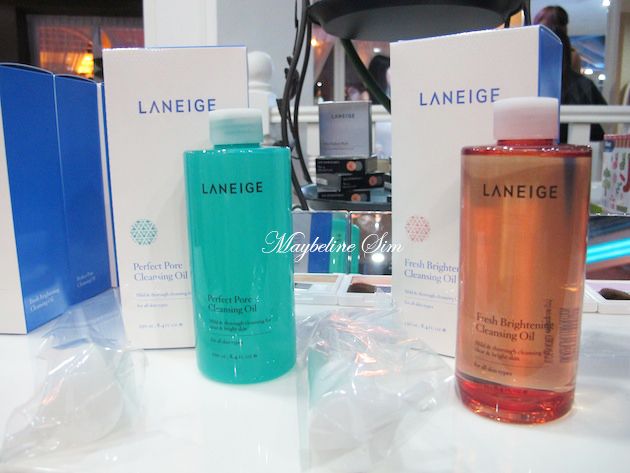 The makeup artiste also create a look on me with the different colours that I had picked.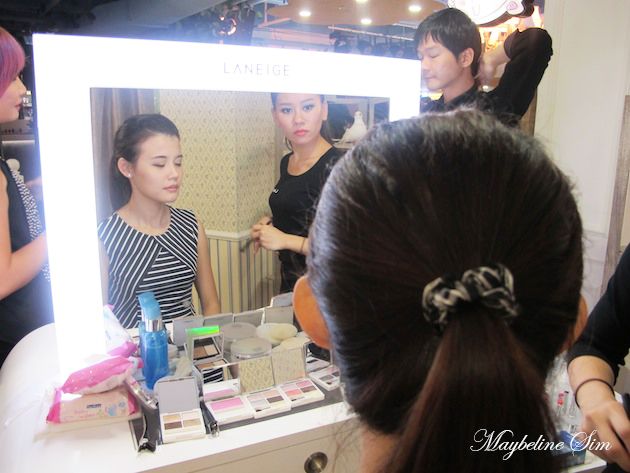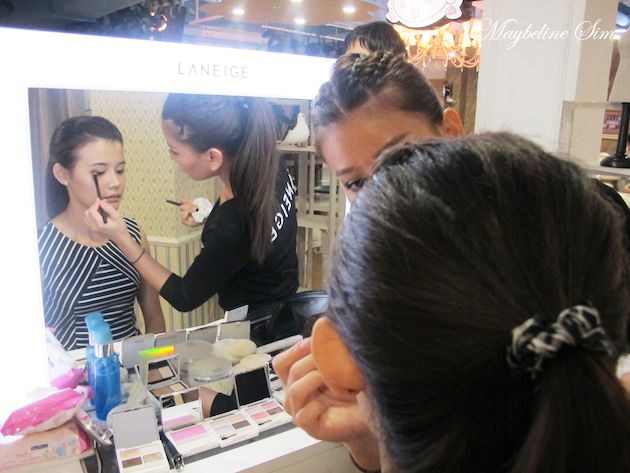 On my eyes was No.2 Shiny Gold.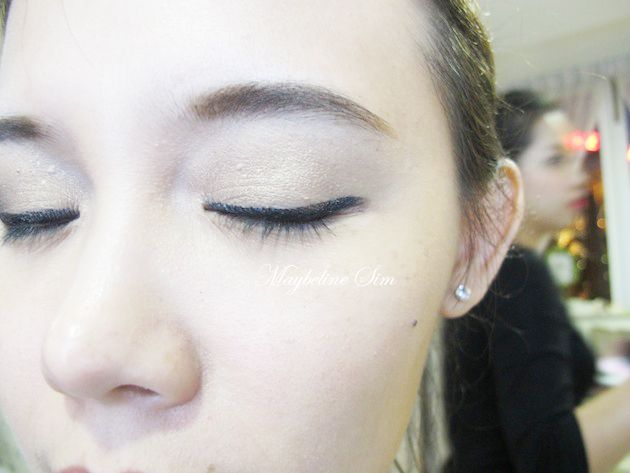 Lips – YR24, Twinkle Coral – I was struggling between quite a few colours when we were asked to pick one 🙁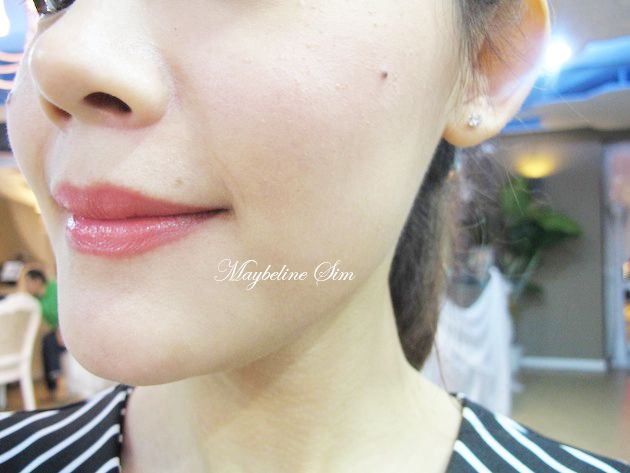 A demostration was also done by the makeup artiste from Korea and omg, her actions and words were really cute and entertaining that night!
The model had no makeup on her and she used the products and created a totally different look on the model!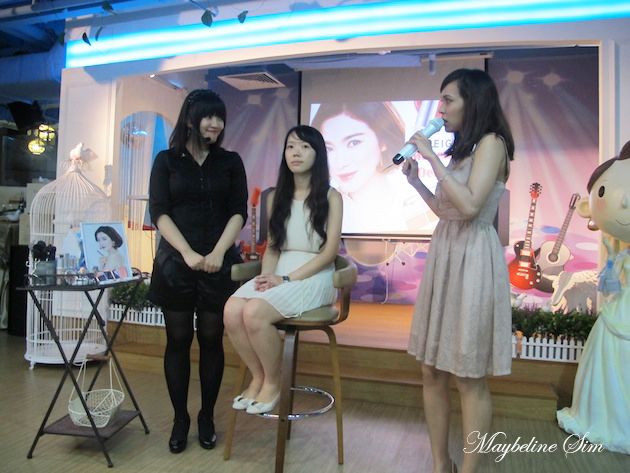 TADAH! I wish I am that talented as well :/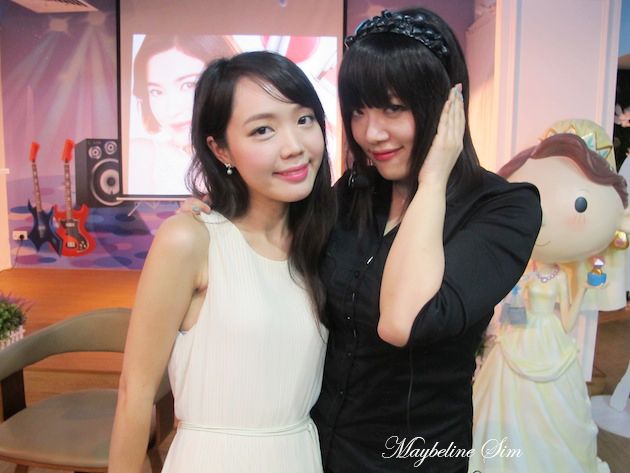 The range will be available in stores from January 2014 onwards.
You can find Laneige Boutiques at ION Orchard, JCube, Jurong Point, Plaza Singapura and Suntec City 🙂