Alert Alert Alert!
Have you always been a fan of desserts just like me? I can skip my meals for just desserts I swear! And here in this post, is a Sinful Series of delicious desserts which are paired with refreshing cocktails.
Interesting? They are known as the seven deadly sins! MEDZS's desserts have earned recognition of many epicureans and so to take their enjoyments up a notch, they have came up with this series.
Having personally been to Europe, I had personally experience how food establishments offers delectable desserts in the meals and they are even offering irresistible pairings of desserts and cocktails. Thanks to MEDZS, they are also bringing in a similar trend to Singapore, allowing patrons to enjoy a truly indulgent experience!
Close up of the Sins.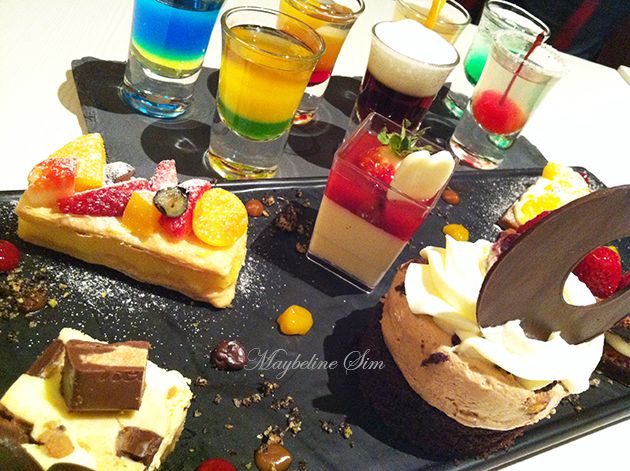 The series is really cute because each pair has a different name. For example, they have Greed, Wrath, Pride, Sloth, Lust, Envy and my favorite, Glutton. The dessert for Glutton is damn cute because it is called Fat Hope (bottom left of the picture above). LOL! Fat Hope is actually a rich cheesecake topped with Reese peanut butter chocolate. I am a fan of Reese chocolate, honestly!
They may look angelic and nice but the shots are the real devil. They can knock one out easily as each individual shots are pretty strong themselves. My favourite was the Jealousy Potion (the shot in yellow, with green base). It is a smoky whisky with the sweet aftertaste of Midori Melon Liquer and Mango juice. I could drink Midori Melon pure by itself! I used to have a 1 litre bottle of it at home.
Cost:
7 Devilish Desserts: $23.90
7 Sinful Shots: $49.80
7+7 Combined Platter: $68
The 7 Decadent Sins are on the menu permanently instead of being seasonal.
.
If you would like some food to fill your tummy before the desserts, I would strongly recommend you their Carbonara! The food are cooked only after you placed your orders so rest assured that you will only be served with hot and yummy food.
I can have this Carbonara everyday. No joke. This is not my first time at MEDZS but I can't help but praise their food every time I visit them.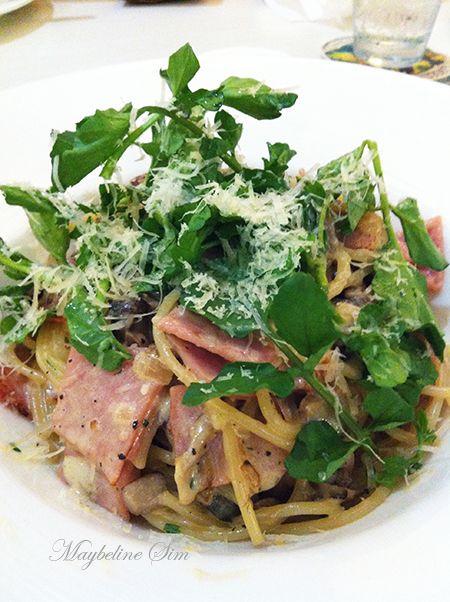 The Deep Sea Prawns was also one of the highly raved food that night. The prawns were really fresh and huge that night.
Rosti. If you prefer to have it crunchier, do request them to fry them a little longer 🙂
In case you're wondering where can you find MEDZS, you can find them at
MEDZS @ Orchard Centraal
#B2-01 to 03, #B2-30 to 43
or
MEDZS @ Millenia Walk
#01-46/47/55/56.
See you there!