Adding to your long list of online shop is De-Stylez.
De-Stylez was also founded recently and driven with a belief that every girl is unique. This young brand has a big dream, hoping to help every woman find the style of their own. Though new, they already have more than 70 styles for you to choose from!!
Favourite piece would be this!!
Had always felt that high neck clothes with revealing shoulders are flattering.
De-Stylez has kindly sent me this Sabrina Colour Contrast Romper in Turquoise
(also available in Coral).
I like rompers because they have this ability to create a look that is neither too formal yet not too casual.
This romper also elongates the leg because of the shorts which only ends at the upper thigh area.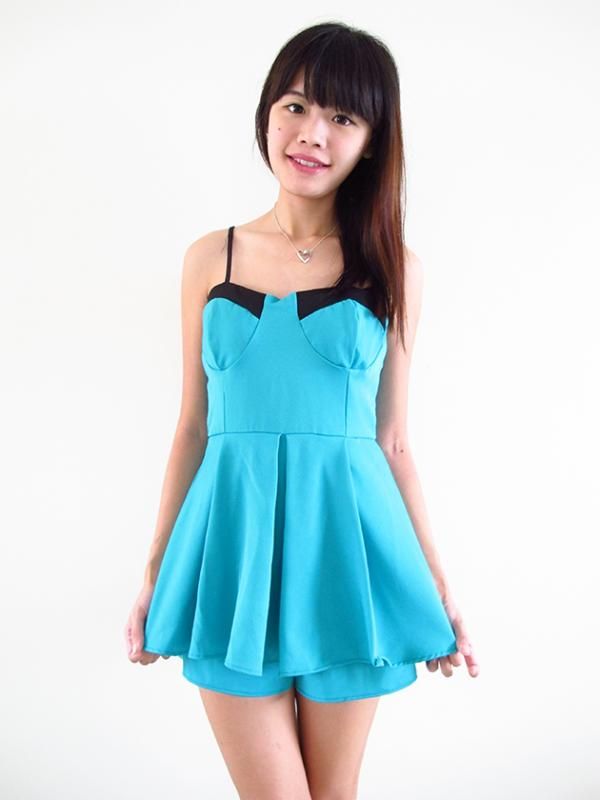 For me,  I would definitely wear this romper out for shoppings or movies (probably top it off with a cardigan). 
Also, due to the nature of the colour, it gives off a slightly summer feel, which is, yes, SINGAPORE.
365 days of summer.
Tadah. Ready to head out with only a longchamp back.
Don't even have to think of what top/pants to with it.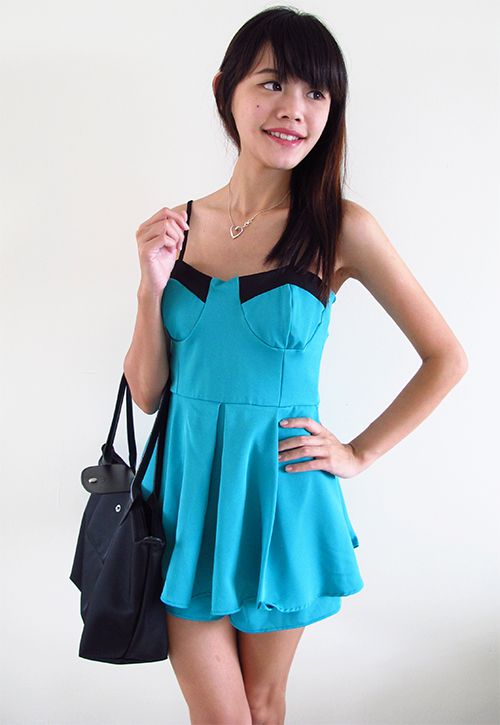 Coral.
This is also one of my favourite piece. Love pastel/light colours clothings.

Juliet Bow Tie Lo-Back Dress in Light Yellow.
I really had a hard time deciding on the colour for this dress because they had Sky Blue, Apricot and Pink as well. Yes, all the cute colours.
De-Stylez is really honest with the clothes they sell because they specifically mentioned that "Light yellow may appear sheer under strong lights, nude undergarments advised" in the page. 

Not all online shops do that, they would probably just keep mum about it. 

Suitable for a picnic! Pssst, the catch is at the back!
I couldn't help but match this dress with various sweet bags that I could find on my shelves.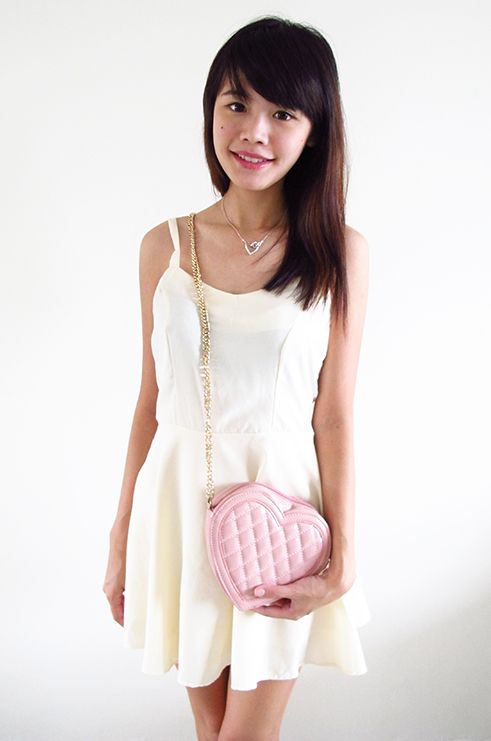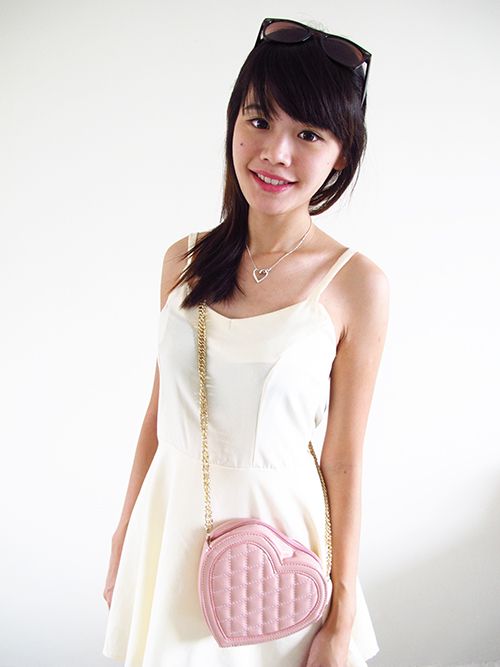 And again, for a less sweet look, go for black bags!!
This dress is also extremely comfy because it is made of stretchy polyester and lightweight.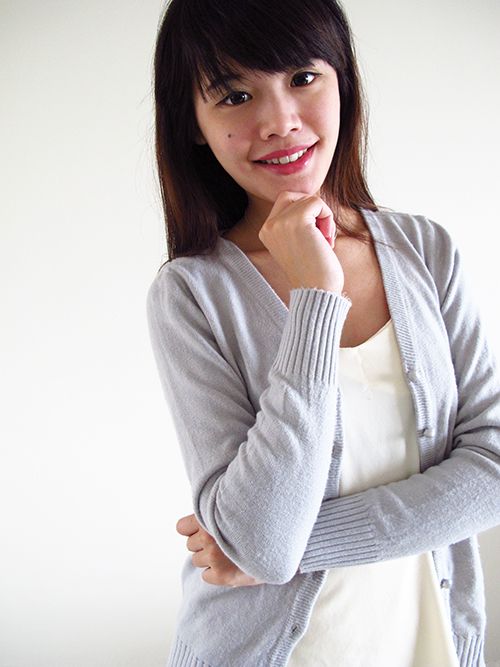 Now, for the back!
TOO SWEET! I know you want it!
They have simply too many different styles that you might like and which is just what you are looking for. Head over and give your wardrobe some new food maybe? 🙂