I am one of the lazy girls who doesn't mask diligently. But when I do, I make sure I do it right.
As of now, I am using Beauty Clinic masks.
I.P.I Lightmax for my mom because she has dull and uneven skin tone and N.M.F Aquaring for myself to hydrate my skin.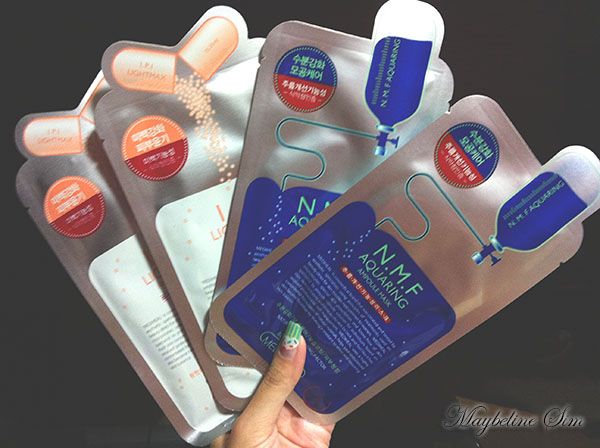 Masking is not just slapping a piece of mask onto your face and there, lie down for 20 – 30 minutes.
I would say that it is insufficient for all you might not know, your pores might be clogged or clean enough.
Inefficient cleansing can lead to build up of dirt and chemical traces of UV and even make ups!
So step 1: Cleanse your face.
I am using Biore Facial Foam in this picture.
After cleansing the face, change into a set of comfortable home clothes and get ready for a pampering session.
Like I said, cleansing might be insufficient. So I would use Ionic Steamer from Panasonic which uses nano-ionic steam which can be penetrated deeply into the skin to quickly moisturize skin for deep moisture retention.
I would also use this before masking to "open up the pores on the face".
Well, that's my own theory, but it kinda work for me.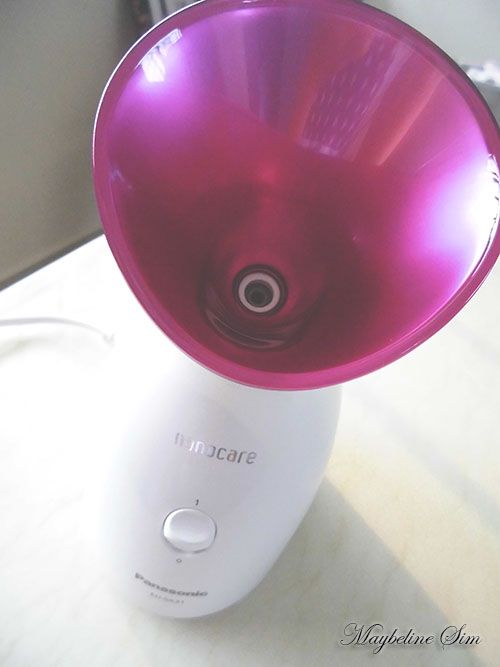 As things can get a little messy and wet, I prefer to put all my hair to the back.
This steamer is good for deep cleansing! Love the hot steam. It is extra comfortable when I use it in the air-conditioned room.
The hot steam can lift dirt and oil from the skin which hence, enables deep cleanse.
1. Cleanse.
2. Hot steam.
Enough? Yup! More than enough for a home based "spa" 🙂
Not just for cleansing, as the steam can penetrates deeply, it can allow the skin to have deep moisture retention.
It is especially useful for people who put on thick make ups or have dehydrated skin like me.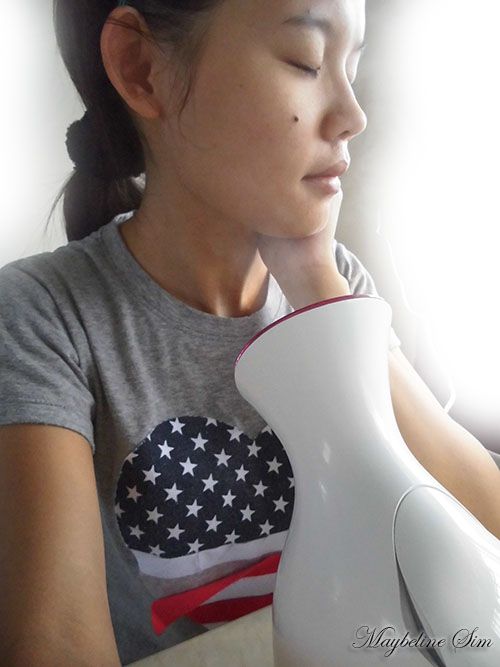 Sometimes, I get too comfortable that I don't wanna let go of this steamer. Lol.
Anyway, I steamed the face for 10 minutes before passing it to my mom (the recommended time was 6 minutes only).
Juicy mask in the foil. And all the goodness is going to be absorbed into my skin in no time!!
Deep cleansing from the steamer removes the dirt while the juicy masks replenish the required essences.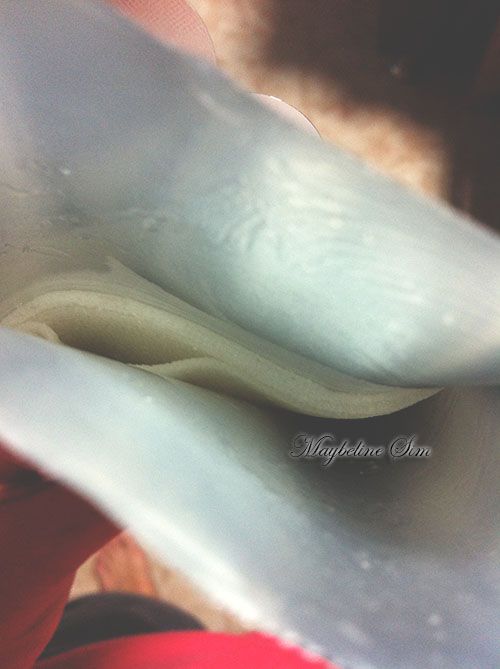 Don't judge me!! But this is how all of us look when we mask!! NO NO NO NO???!!!
I prefer to slap the mask on my face evenly so that every part of it gets what it deserve!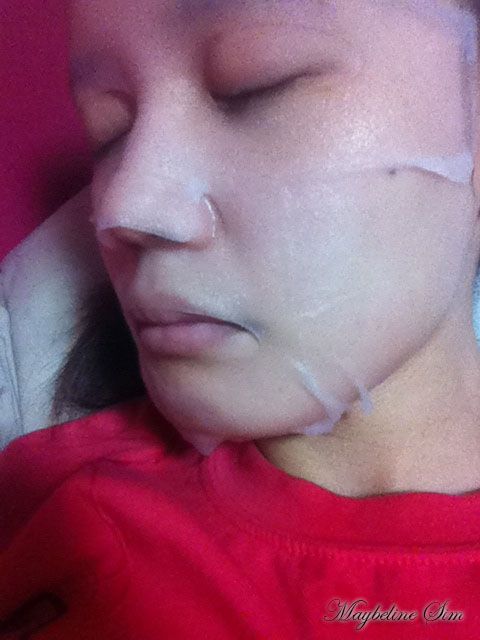 Unlike my mom, who is so lazyyyy, she just put the mask all over and NAP!
Anyway, I share most of my skincare stuffs with her 🙂
Don't you dare judge her hor! She is just an aunty who doesn't have perfect skin, but to me, she's perfect just as she is. Just as pretty as she is 🙂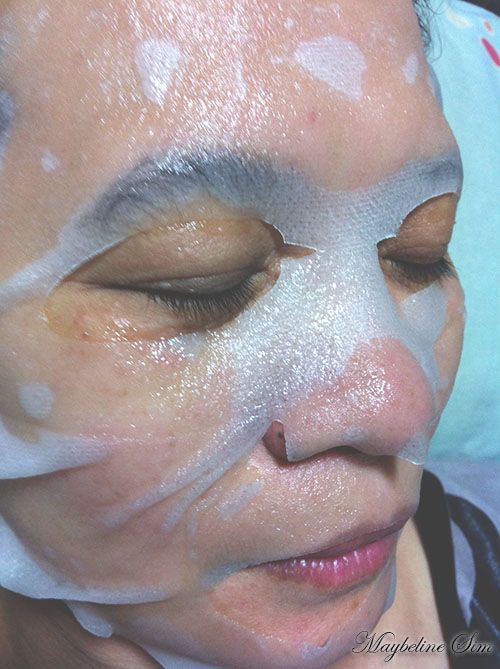 I know most people apply the masks for around 15 – 20 minutes but I prefer to put it longer. For about 30 minutes but never more than 30 minutes because the pores need to breath.
After everything, go to bed and wake up to a QQ skin the next morning!
Even application of make up seems so much smoother 🙂
In case you're also interested in the Facial Ionic Steamer by Panasonic, you can visit http://panasonic.net/beauty/products/steamer.html for more information 🙂