Not sure if you guys have already heard of Glossi.
If you haven't it's okay, REMEMBER IT NOW 😀
Well, I heard from Glossi sometime back and I knew that it is something that I would like.
Evidence here 😛
I went to take part in the giveaway but obviously I didn't win 🙁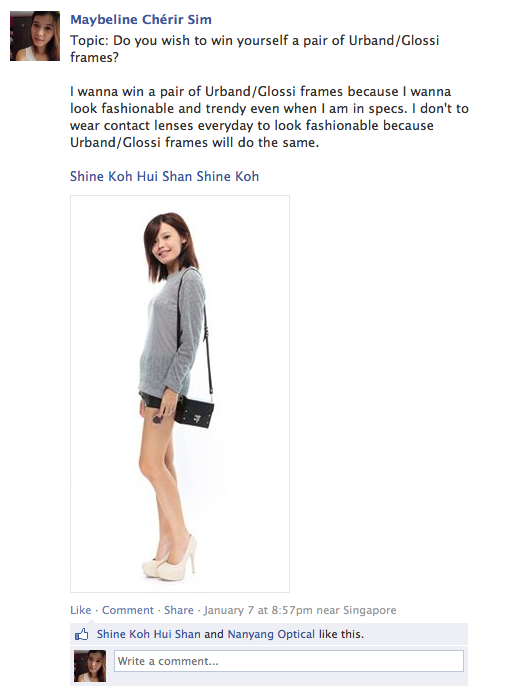 It's okay. I thought. What is yours, will be yours.
And true enough, Glossi is mine 🙂
I am a finalist of Singapore Blog Awards 2013 of Best Modeling Blog by OMY x Nanyang Optical.
So the lucky me went to one of the Nanyang Optical Outlets to pick my beatuiful pair of shades and prescription pair.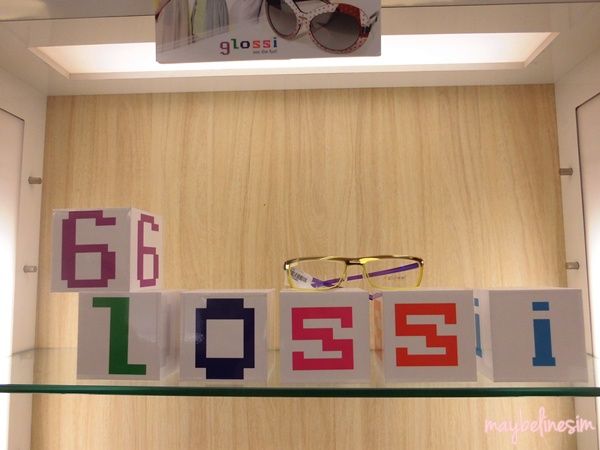 Yes, all the designs stand by it's name. It is indeed glossY.
Being said that, I really love the last pair at the extreme right. Yes, the matt pair.
One look and I knew it was for me. Even the videographer that day told me that I should pick that.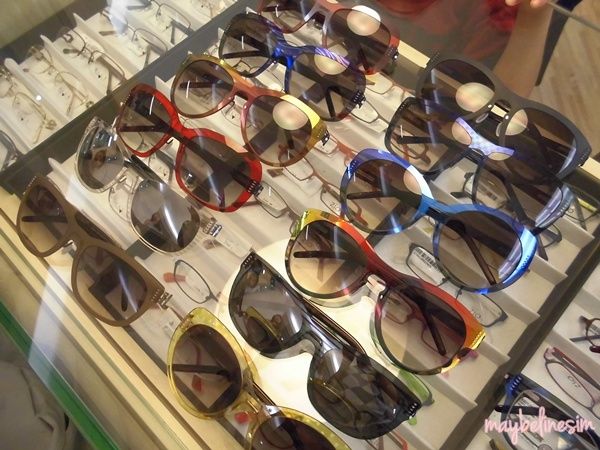 How are they different from the normal spectacles?
So here I am, to clear your doubts.
1. They are extremely light weight, it just felt like they weight nothing at all.
2. They are extremely glossy, you can see your own reflection on the frames.
Hence, a glossi can never be dull while most spectacles outside make you look like a nerd.
3. There are no screws to put them together. Even the sides are tied together by nylon strings (which are almost unbreakable). So there is absolutely no need for any adjustments if you have a big head like me. Heh. Even if it really does (which the staff confidently told me it wouldn't and I believed him), Nanyang Optical will get it fix for you at no cost.
4. To add on to the Nylon, it will not cause any mark or pain on the side of your head.
Some of the prescription frames. Aren't they as special too?
I really really had a tough time picking a pair for myself because each pair serves a different look in my opinion.
This was one of my option where I wanna look geeky but fashionable at the same time.
Notice that the whole frame is transparent? That is why I love it!
It makes the orange top even outstanding with a combination of two colours.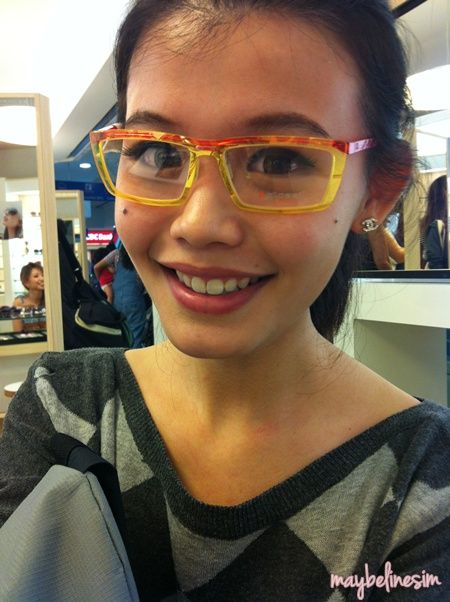 And this pair fits the theme for 60s for Singapore Blog Awards. Heh.
We should totally rock Agogo with this and an afro to fit in the theme yo!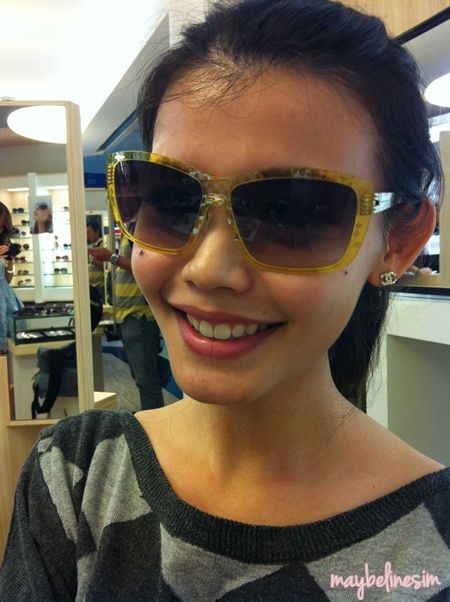 These 2 were my ultimate and final choices.
I'll explain them to you why in the next entry. So stay tuned!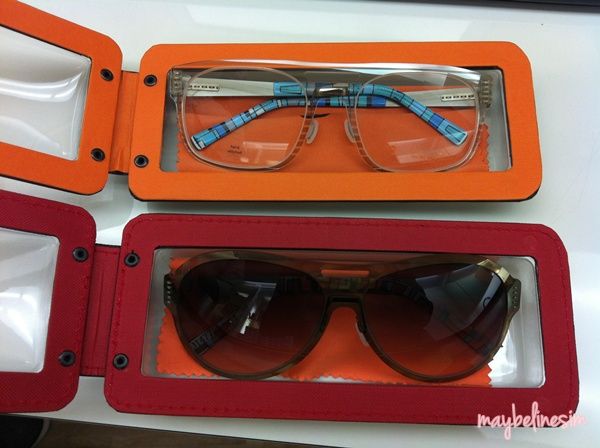 Meanwhile, do remember to hop over to vote for your favourite blogger!
Your votes plays an important role of 30% 🙂
Here: http://sgblogawards.omy.sg
And for more information on Glossi, please visit http://www.glossieyewear.com or https://www.facebook.com/NanyangOptical.
You know you're interested too! 🙂