Leading Japanese fashion label, Natural Beauty Basic made its debut in 1996 in Tokyo.
And now, in Singapore, they have launched their latest Spring 2013 collection! The collection takes a spin with contrasting colours and fabrics in a single desig and works exquisitely with the use of simple and modern optical art motifs.
The Spring 2013 collection also features designs with an oriental touch, inspired by kimono dresses with elements such as wide belts resembling kimono obi, and feminine details such as sheer fabric and nude colours.
I personally like the floral pants in the picture below. One can never go wrong with florals for spring. Instead of bold and loud prints, go for understated monochrome pieces to add just the right amount of edge to any outfit.
Really really like earthy warm colours. And even in pictures, they look comfortable when worn.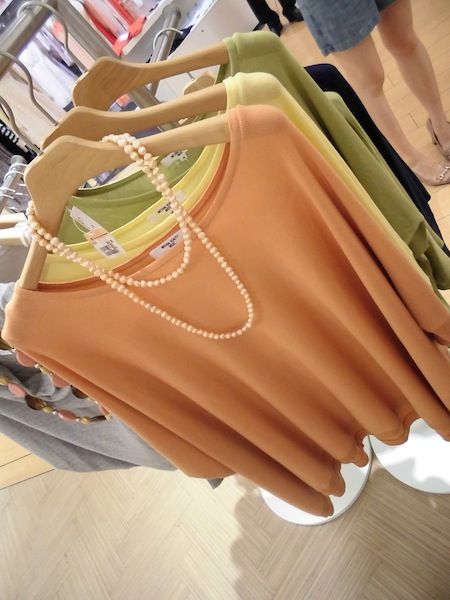 Each piece of clothing is specially selected from high quality fabric that is resistant to wear and tear and yet so lightweight and comfortable.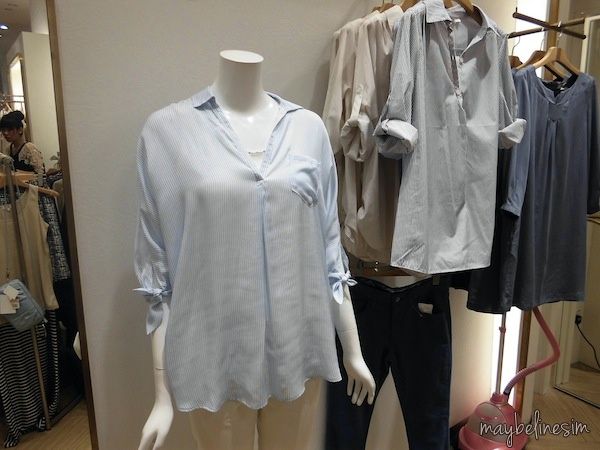 Accessories are also available to cater to the different outfits.
Bags, who doesn't love them?
The orange one is so so adorable!!
This was what I wore there (I had exams before that so I rushed like mad!)
Specially dressed in simple to match the name "Natural Beauty Basic" 🙂
There was a little contest, that is to wear mix and match the outfit from their clothes/accessories/shoes in 20 minutes and the 2 winners will walk away with the entire outfit.
My pick was the Synthetic Leather Jacket ($109) with a knith ($59) and a floral scarf (49) underneath. Matched the top with a pair of warm coloured pants ($79) and ended it off with their straw bag ($79) for a Spring summer look. I didn't match their shoes because I think my wedges are suitable for the look.
The scarf is made from 100% Acrylic and pants, 82% Cotton, 15% Cellulose and 3% Polyurethane.
I find them very very affordable for such quality and comfortable wear – Well, pants could easily cost over a hundred right?
Really love the outfit I matched with. So camwhored :X
Look as if I was going on a holiday to somewhere cold~~~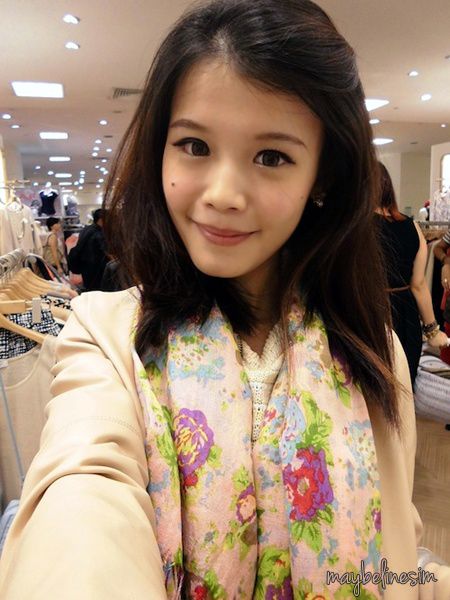 In the end, Jessica (Shiberty) amd me won!! YAY!! I get to keep the entire outfit (except for the bag).
I was happy like mad but I had to act calm. I had been lusting for the jacket ever since I first saw it when the emcee was introducing the clothes to us. Hehehehe.
Other than their clothes, they also provided a lip and eye makeover by Lunasol for us. So thoughtful of them.
Food after the contest to feed the hungry us 😀
So love this polaroid that I made boyfriend keep it in his wallet. HAHAHAHAA.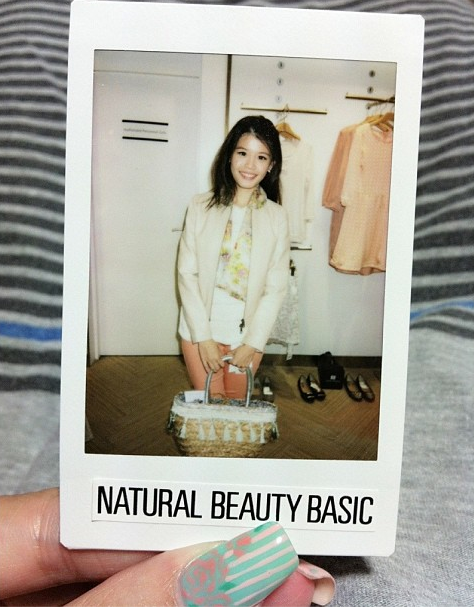 Natural Beauty Basic is located at:
Takashimaya Level 3, Ngee Ann City
and
Isetan Orchard Level 1, Wisma Atria
For more information, Please visit http://www.naturalbeautybasic.com