I like getting basics (for myself) and berms, jeans, tees from Uniqlo for my boyfriend.
So I was very excited when I received the invitation to UNIQLO's UT POP-UP!
It was an evening filled with fashion, music and fun when UNIQLO officially launched UT POP-UP! Singapore to near 300 guests, consisting of members of the media, corporate partners, VIP guests and Noise Singapore's artists and fans.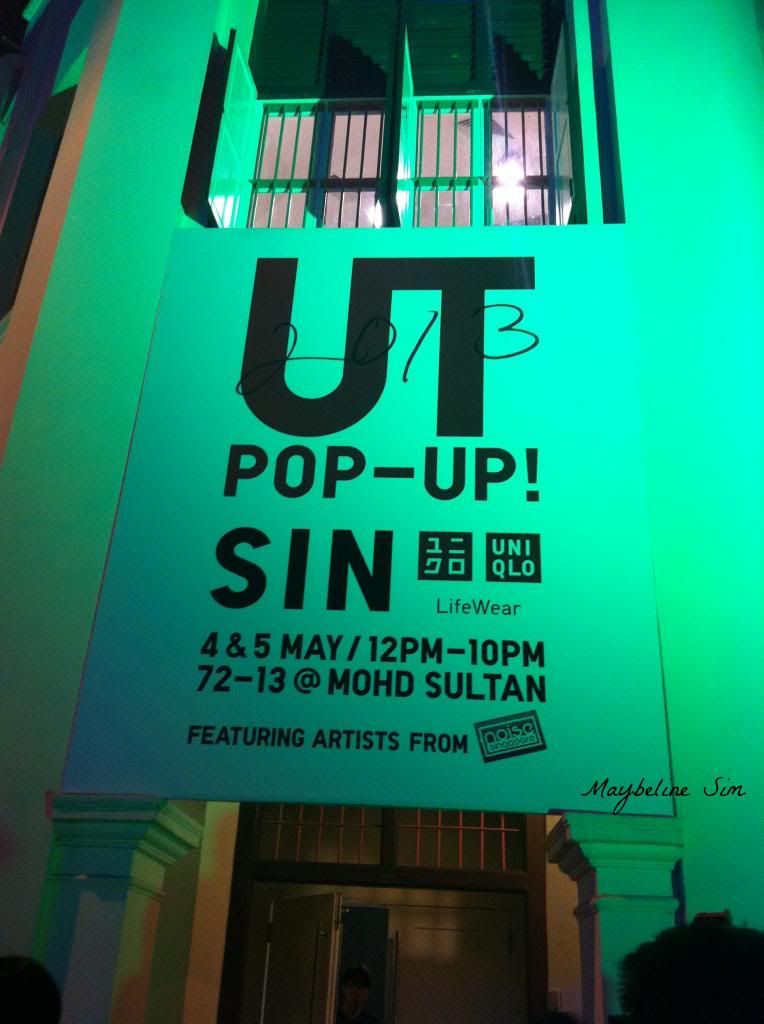 So COOL. So ART. I like!
Held at 72-13, the two-level rice warehouse and cultural relic was transformed into a fashion and musical stage for the night, where a mega display installation of over 1,000 UTs in 400 designs took centre stage.
I literally went WOW when I entered the place and saw how the their Tees were displayed.
So lost and blind. I got 2 tees in the end. 1 for my boyfriend and the other one for the brother.
Performers kick-started the evening by performing live bands which captivated us :O
With audience attention rapt, Mr Albert Chew, Managing Director of UNIQLO (Singapore) Pte Ltd, delivered a speech filled with excitement about bringing UT into Singapore's culture and lifestyle, and about the special collaboration between UNIQLO and Noise Singapore.
The emcee then introduced the local budding photographers and designers from Noise Singapore, who had collaborated with UT POP-UP! to showcase their creative works.
As local band 53A entertained guests with pop music, the excited audience browsed the various UT designs on display, while some gathered at the UT Camera Booth to take animated photos, which were then projected live.
At level 2, a wide selection of UTs were available for sale from $16.90, while special t-shirt designs by local designers from Noise Singapore were displayed for purchase at $15 each.
In their cute polka dots tee and my own floral skirt.
Guests also had fun posing at the UT Camera Booth, where their animated photos were uploaded on the global UT website.
Nadia and her meow meow tee which she paired with a leggings.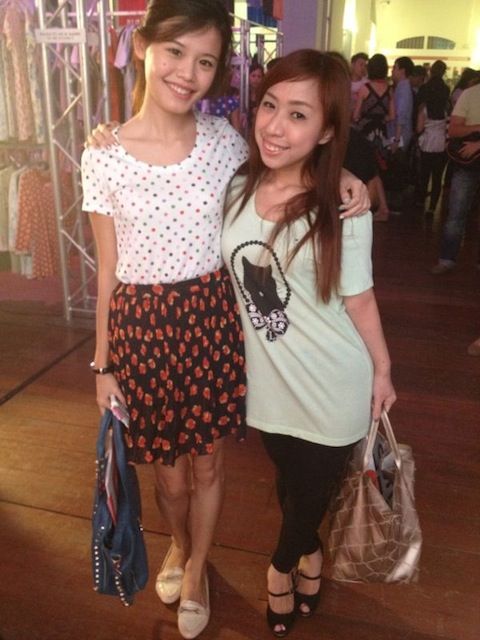 Jacelyn was in their dress. Simple and comfortable dress to cater to the humid weather in Singapore.
They were so happy with the tees that each of them got at least 4 (I think).
Happy ladies rocking in UTs 🙂
For more information: Please visit:
https://www.facebook.com/uniqlo.sg or
http://utpopup.com.sg