Azur brings together the best of the East and West for a refreshed menu of the popular Weekend Changi Brunch featuring local and international cuisine.
The Weekend Changi Brunch also includes all time local favorites featuring Prawn Noodles from the Local Delights Noodle Bar with sweet and juicy prawns in a flavoursome broth, fluffy Ham Chim Peng with three delicious fillings – Sesame, Peanut or Loutus Paste and fragrant Roasted Chicken served with tangy homemade chilli sauce.
The prawn noodles has a little tinge of spiciness which I personally quite like it because I realized that most authentic prawn noodles has this little tinge too!
They are served in little portions in the white mug below so that you can keep your tummy for other food.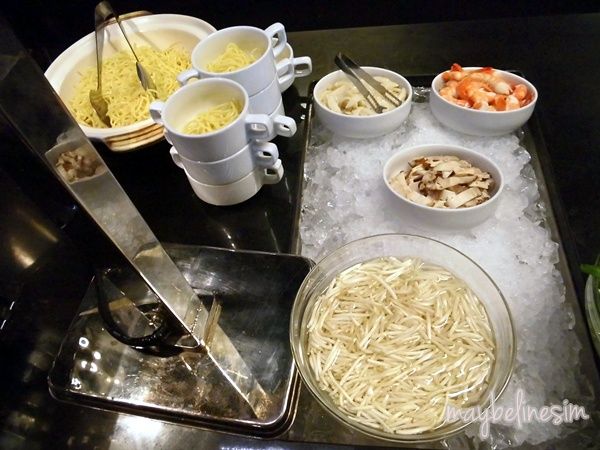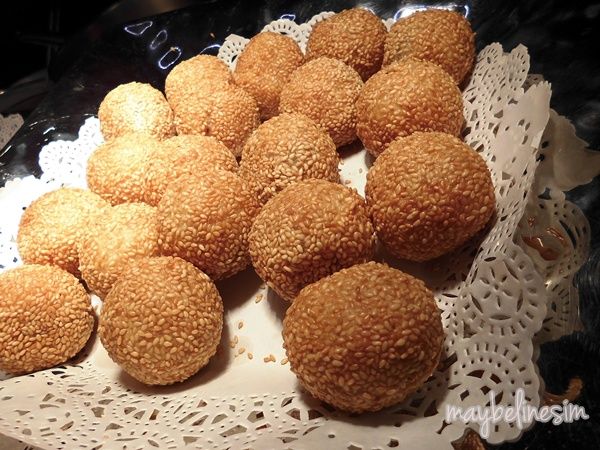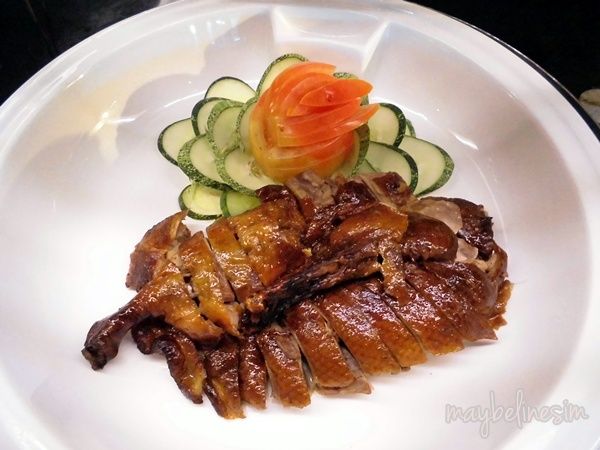 A burst of Asian and Western flavour
Asian dishes like Chicken Malai Kebab and Nasi Briyani from the Indian Cuisine Claypots, succulents Braised "Dong Po" Pork Belly and Kong Bak Pao, Wok Fried Golden Crabmeat Fried Frice and Steam Fish Fillet with Dried Shrimp Sambal and Caramelized onions.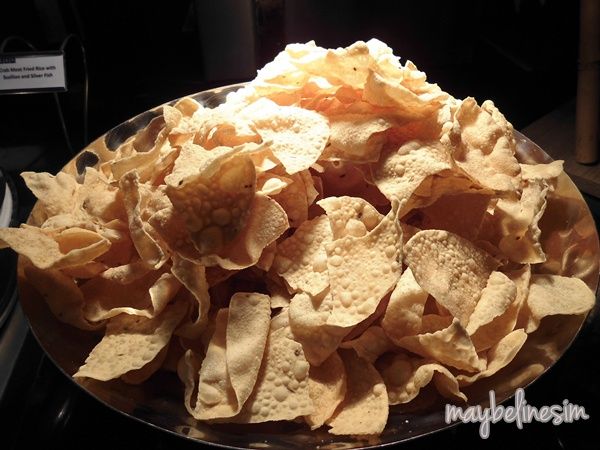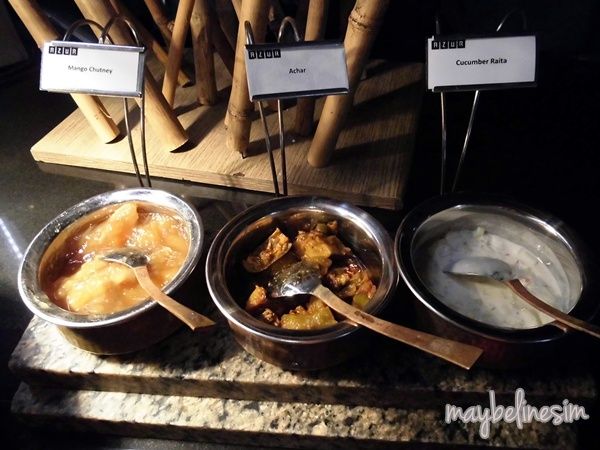 Highlight highlight! So juicy!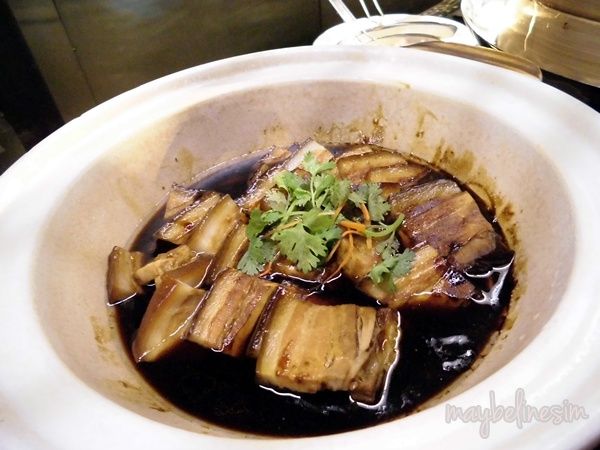 This is not Har Gao, it's scallop dumping :O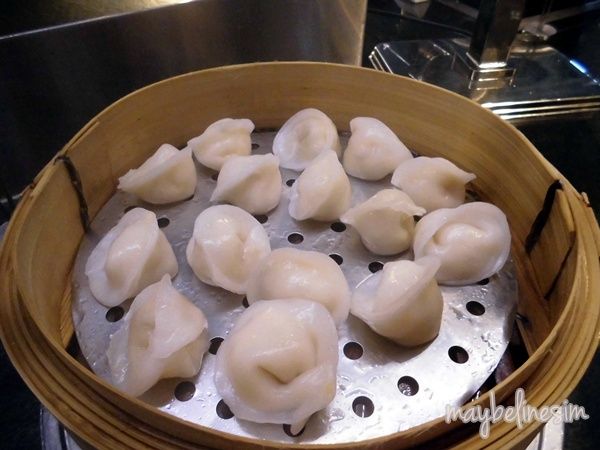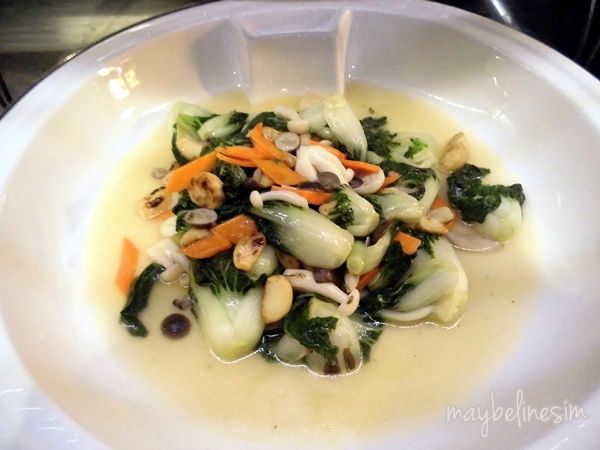 You can also make your own rojak! Yay. Lesser of pineapple and more of you tiao pleaseeee.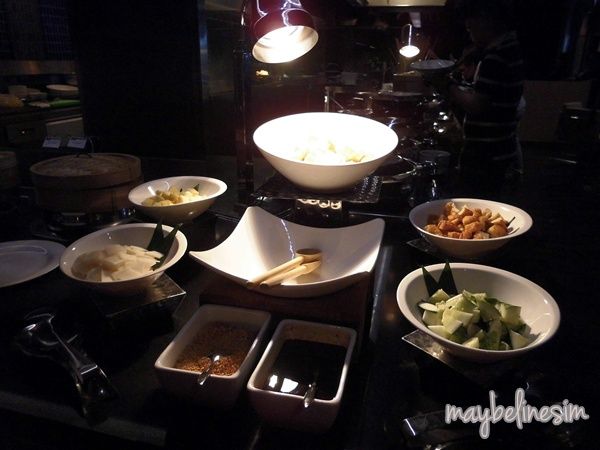 For a taste of west….. They have German Sausage with Juniper berry sauerkraut and Beef Jus from the Butcher's Carving station, Maked Mussels with aioli Herbs, Oven Roasted Chicken with Green Pepper Jus and Pan Seared Australian Beef Steak with Black Pepper Cream Sauce.
My favourite was the egg section. You can choose sunny side up, scramble, omelette, or poached and pick any fillings of your choice.
I had 2 servings of Ham Scrambled. All Sims are egg lovers!! Carrie and David (Nadia's husband), are Sim too and we are huge lovers of eggs. It's proven! 😀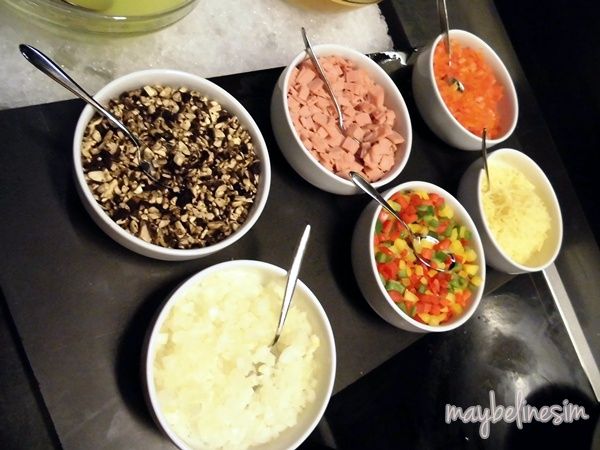 Mushroom Omelette.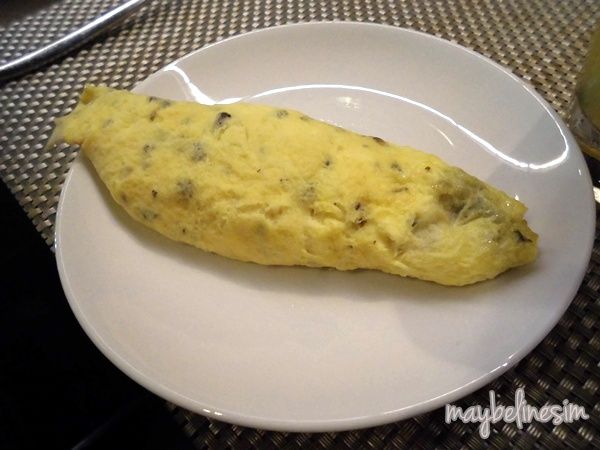 And the seafood are quite fresh too! They had crayfish, prawns, crabs and etc as well. So seafood lovers, take note of this!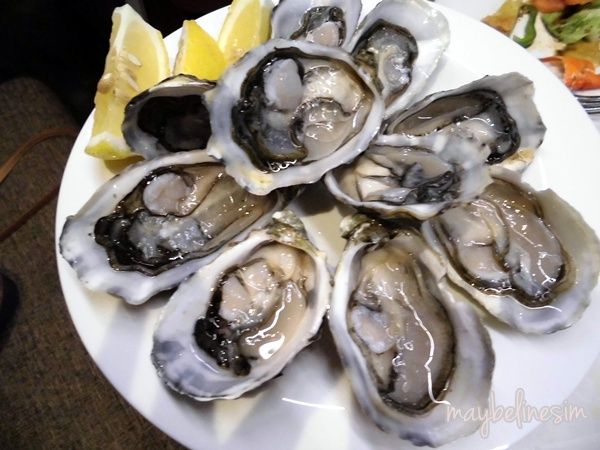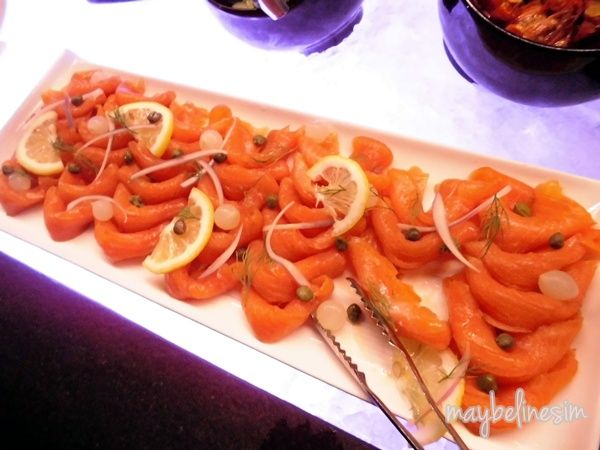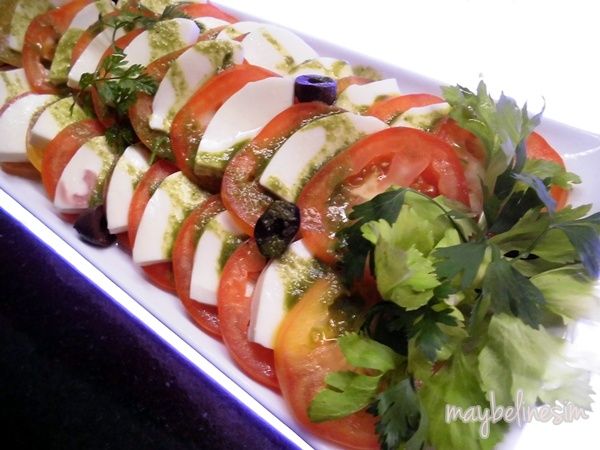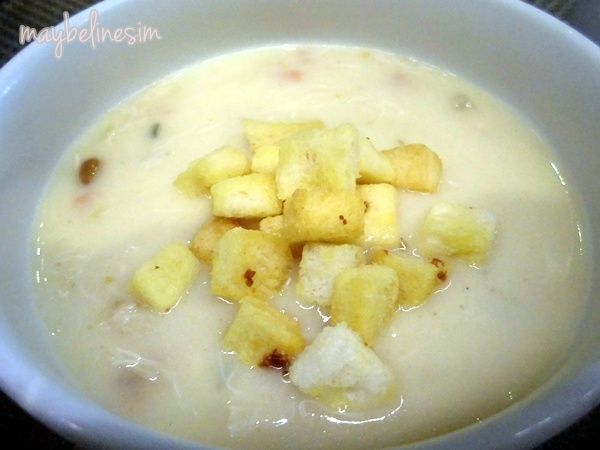 What's best to end an indulgent meal?
Desserts!!!

They have Durian Profiteroles, Creme Brulee, Miniature Pastries, Dessert in Mini Shooter Glasses and Chocolate Walnut Brownies.
But I guess what caught my attention most was making my own Ice Kachange and pile on my favourite condiments, syrups and carnation milk.
Looking at this Mango Mousse Cake. *Slurps*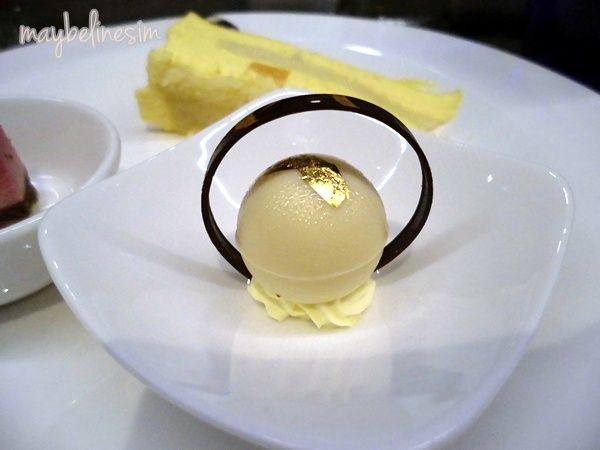 The Weekend Changi Brunch is available everyday Saturday and Sunday from 12.30pm to 3.30pm.
Adult: $45.00++
Children: $22.50++
For reservation, please call 6823 5354 or email azur@cpchangiairport.com
For more information, please visit www.crowneplazadining.com