Do you remember Boxing Crab Sentosa? Recap here: http://blog.myfatpocket.com/maybelinesim/2012/12/08/boxing-crab-sentosa/
A must-try is the Braised Claypot Crab with Superior Broth and Pumpkin!!!
This is my third time there (I went back with my family for the pumpkin crab as well).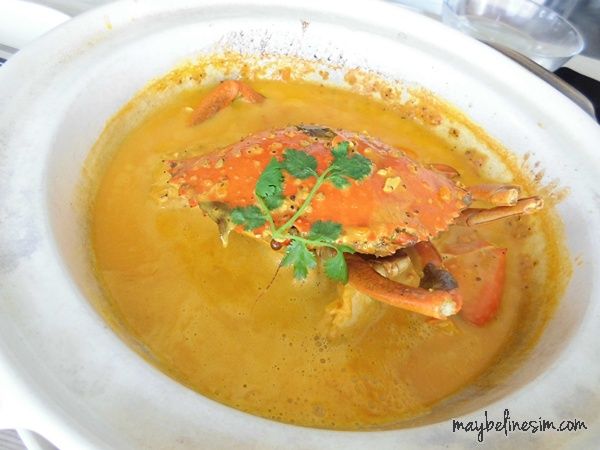 They came up with a Menu for Mothers' Day Special!
Treat your mother to the best crab secret in Sentosa, a nice gem that overlooks the seafront and as such the scenery is splendid.
The Mother's Day Set Menu for 4 pax is at $328++ and only valid from 1 to 12 May.
And the dishes includes:
Deep Fried Spiny Lobster Salad
I like the chewy feel of this dish and it taste as if it was soaked in salted egg yolk! Yums!!
Braised Treasure Chicken in Lotus Leaf
Most mom loves herbal stuffs. This taste a little like herbal chicken but different.
Look at the pictures below and you can see how filled it is with all the different ingredients!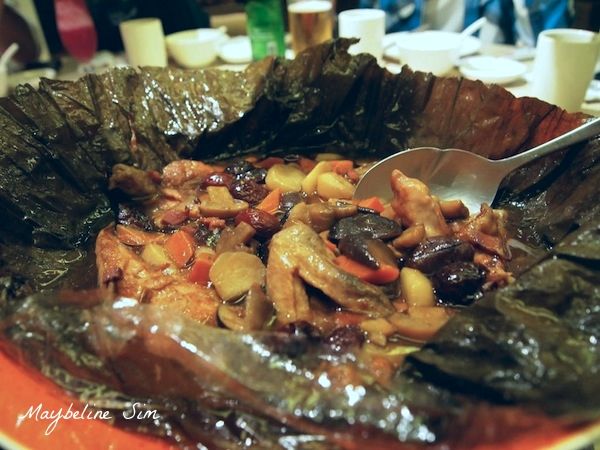 Homemade Water Chestnut Bean Curd with Spices Meat
Inside the tender beancurd is some crispy water chestnut. The meat used is chicken, not pork.
Boxing Crab do not serve Pork or Lard.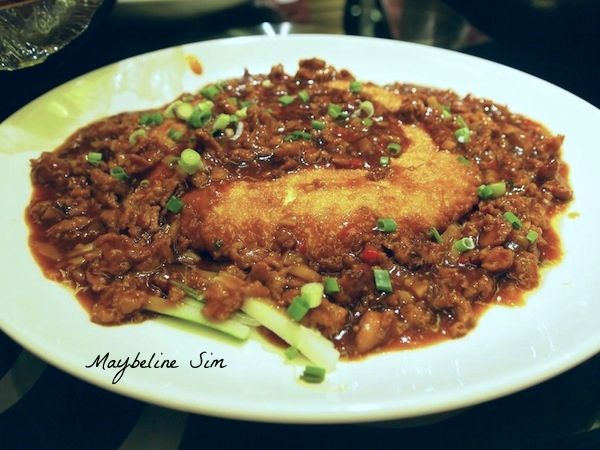 Stir Fried Sea Scallop and Prawn with Asparagus
Big scallops and juicy prawns.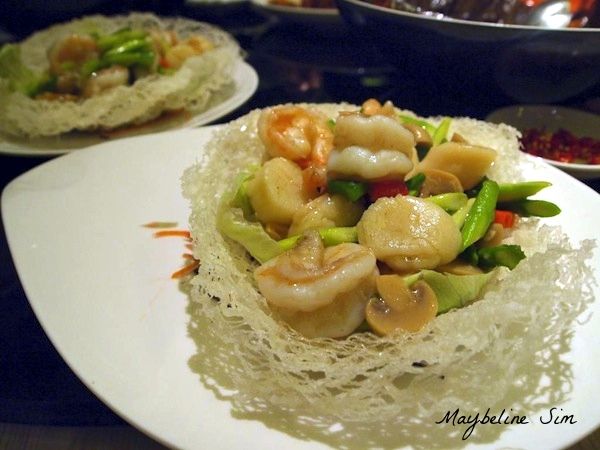 Braised Chili Crab wrapped in Lotus Leaf Deep Fried Bun

And now, the highlight, the Chili Crab which most Singaporeans loveeeeee!
As much as I love their Pumpkin crab, I love their Chili crab too. Most of the bloggers that night prefer chili to pumpkin and I had a hard time deciding which is nicer because both were equally awesome.
But I guess my ultimate choice is still the pumpkin crab!!!
What's Chili Crab with Man Tou right????
Alright, we are ready to attack them now!!!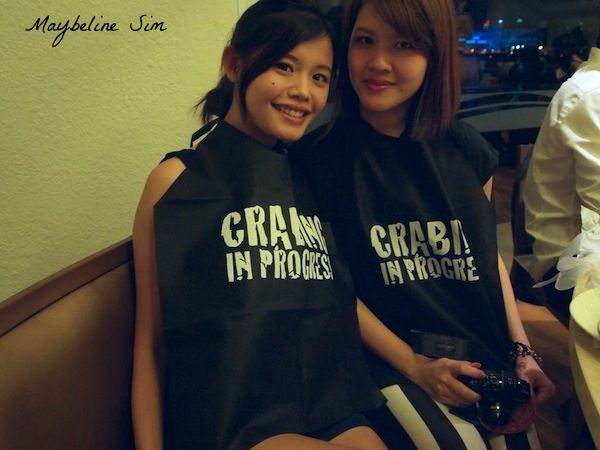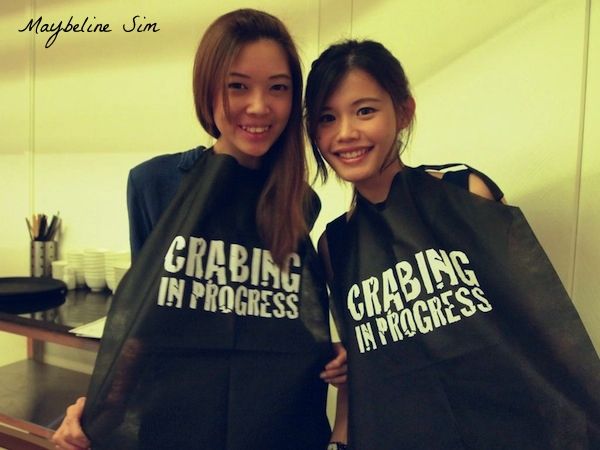 Stir Fried Vermicelli with Seafood
Another dish with juicy prawns and scallop.
Red Bean Soup with Coconut and Lotus Seed

There is always room for dessert no matter how full one is.
Pamper your mom with the Red Bean Soup after a satisfying meal.
Happy Seafood Lovers!!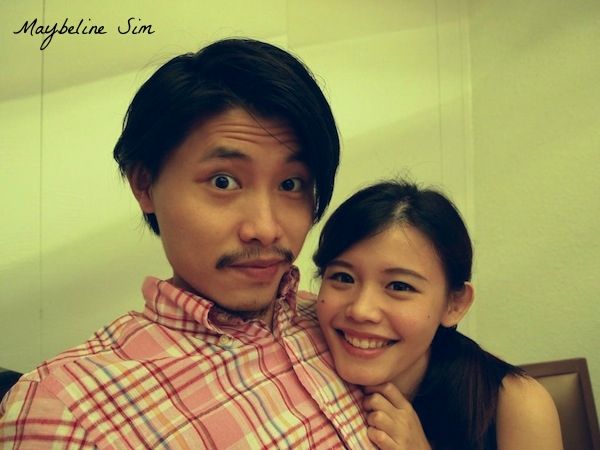 Boxing crab is located at 80 Siloso Road Singapore 098969
Contact: 6274 7760
Opening hours: Monday to Sunday, 11am to 11pm daily.
For more information, please visit their Facebook page at Boxing Crab