Have you received your April Edition of Black Box yet?
Black Box is the first free unisex lifestyle bi-monthly sampling box in Singapore.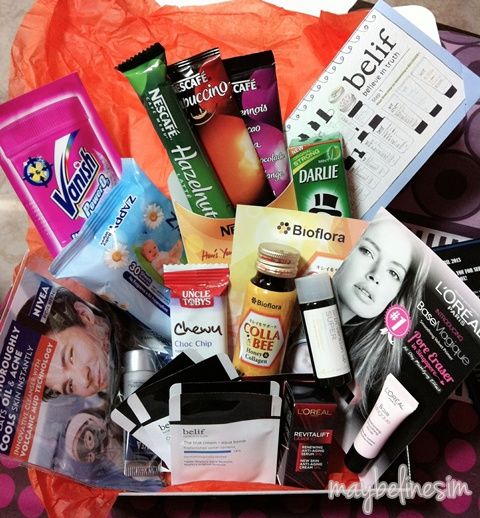 Black Box want to encourage responsible sampling, introduce them by sending you the latest or tried and tested products by the Black Box Team for your sampling too!
Do only do they sample products but lifestyle as well via Black Box Vouchers to introduce you to shopping/spa/dining discounts,
the pouch is always a different design in every Black Box Edition so eventually it becomes a "collectible"! 
Black Box gives you an all-rounded sampling opportunity, with products of various category
.
.
.
My first reaction when I opened the box was 'WOW'. 
It actually came with a bottle of Collabee Collagen which cost about $7-8 per bottle. 
I also like the different coffee by Nescafe. I am a coffee lover 🙂

I also love how I can sample the skincare products for free before deciding if they are suitable enough for me to buy them.
Since it's free, why not sign up? 🙂

Sign up at blackbox.sg