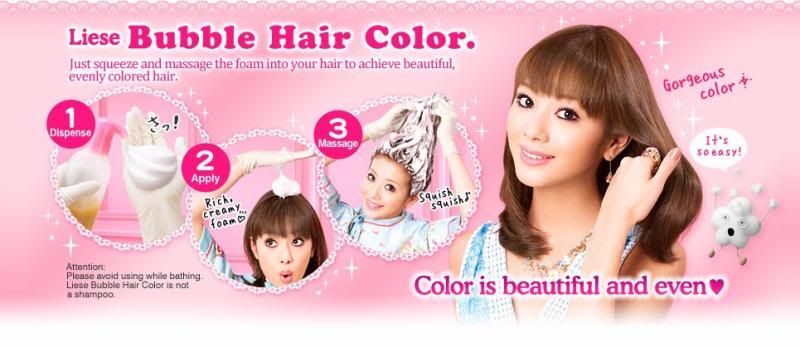 Liese Bubble Hair Colour is not new to any Singaporean. It makes hair coloring fun and easy!
It is a new type of permanent hair color that uses foam. Just dispense the foam, apply on hair and massage. No more troublesome sectioning of hair! Foam reaches all over the head and you can achieve beautiful, evenly colored hair easily.
They have recently released another new hair colour – Jewel Pink. Don't worry, you are not expecting neon pink on your head. It is just a shiny brown with a touch of pink.

My personal take: Colour would work better on hair which is already of lighter shade.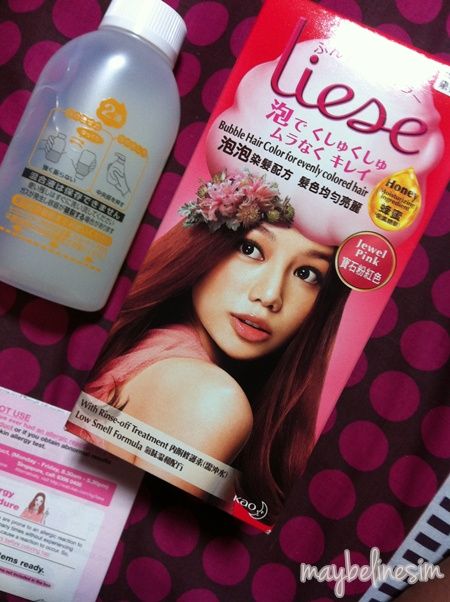 I apologise for this extremely pixelated picture.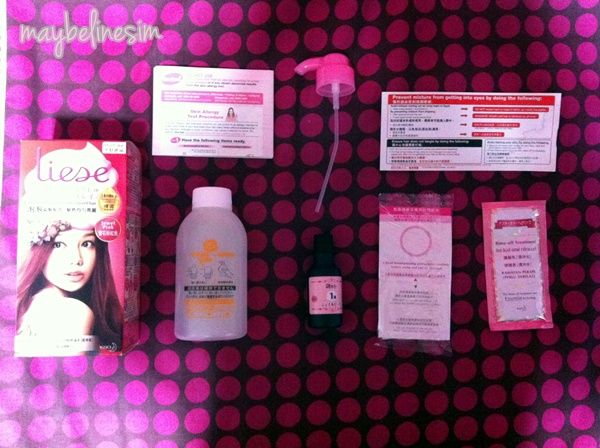 Comes with a bottle of dye, gloves, post-dye conditioner and instructions.
1. Pour the little black bottle into the white bottle and cap it with the pink cap and you can start foaming away~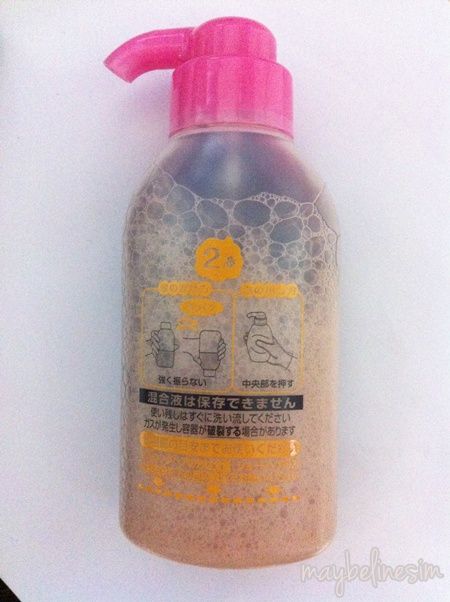 I tried the hair dye on my mom who has extremely thick and black shoulder length hair.
Although her hair was extremely thick, we only managed to use 1/2 to 3/4 of the dye. So valued for money! So people with longer hair don't have to spend money on 2 boxes of hair dye.
Here's the pre and the post picture of her hair.
As you can see, the pre picture is extremeeeeeeeeely black. No joke. It was lucky that I could get colours on it and that was also why I said that it would work better for people with lighter shade of hair colour.
However, the finishing touch was good. My mom's hair was not even dry or spoilt. There were times where her hair became so dry that it was always tangled after wash after dying. So this is one plus point!
For more information, please visit: https://www.facebook.com/LieseSG