From March 8 to May 31, Plaza Brasserie will be offering the Seafood Fiesta under its popular Best of Asia themed from Mondays to Sundays.
For crab loves (ME ME ME!!), relish in their selections of Stir-fried Crab with Egg Yolk, stir-fried Crab with Black Pepper Sauce and Stir-fried Chilli Crab.
Hot varieties like Deep-Fried Prawns with Garlic and XO sauce, Crispy Soft Shell Crabs, Steamed Fish in Nonya sauce and many many more are also available.
This whole thing here is the crispy soft shell crabs. And this is one of the raves that Karen mentioned about :O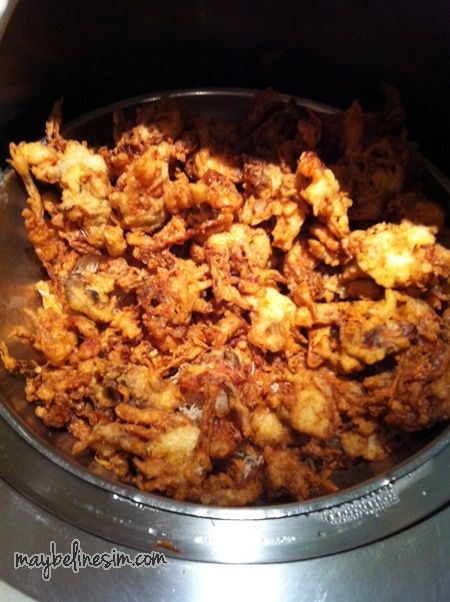 This prawn on toast is my favorite! (It is a little oily though, but you can eat first and worry later. Heh)
Fresh from the ice!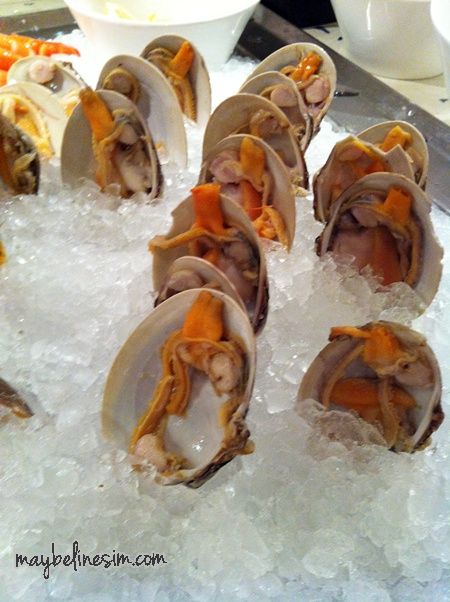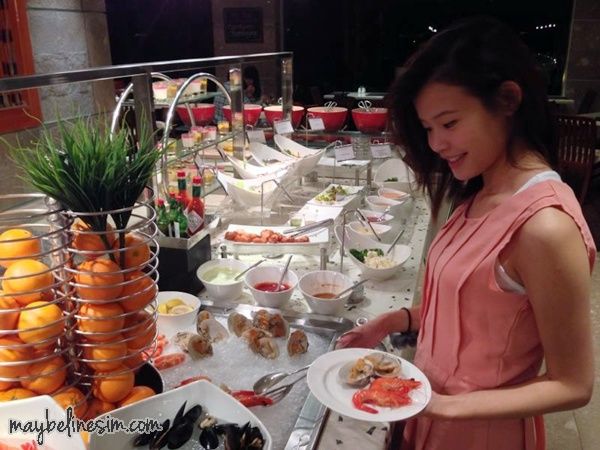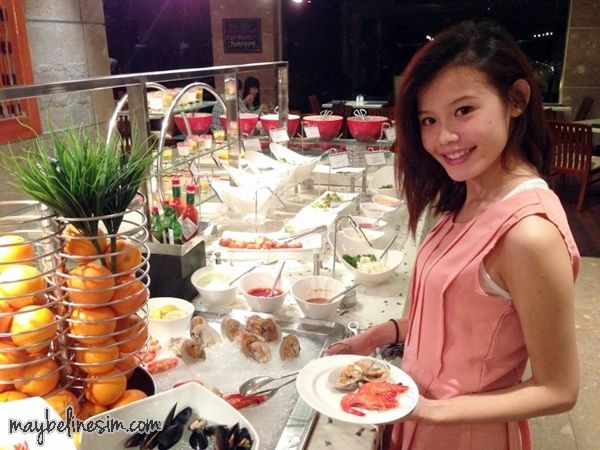 This crab cake is awesome!
If you're wondering how it taste like, it taste like crab, just of different mouth feel.
Crab Fried Rice. You can't see it here but there's chunky crab meat inside.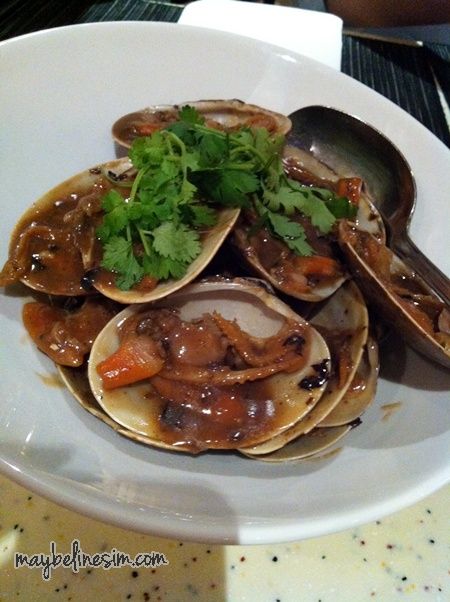 I tell you, Hong Peng cleared 2 plates of these LOL.
Chilli Tiger Prawns!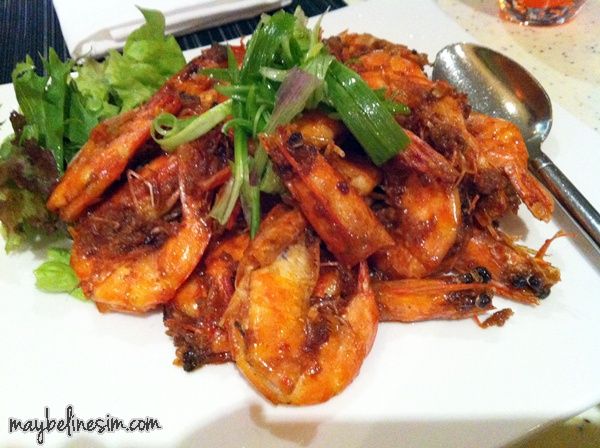 The fishes served were EXTREMELY FRESH. Totally 2 thumbs up from a fish lover here!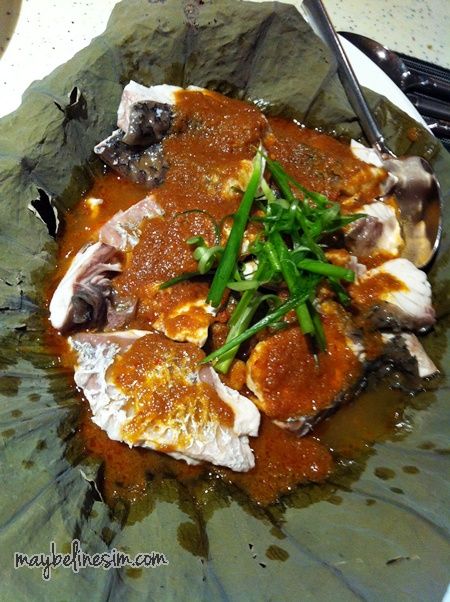 I cleared A L O T of salted egg crab because it is way toooooooo nice.
Know what?
This dish totally deserve 4 out of 5 stars.
Remember, if you don't like salted egg, you can go for other taste as well.
They have black pepper or chilli too.
After the proper meal, you can hop on to the dessert selection! They have a wide rang ranging from Chocolate cakes, Cheese Cakes to Almond bean curd, Pastries, Bubor Cha Cha to Chocolate Fondue.
This chocolate cake is one of their signature cake.
In addition, from Mondays to Thursdays, Chef Jackson Goh will also continue to steam the freshest catch such as Red Garoupa and Sea Bass and offer the choice of either Hong Kong or Thai cooking style.
They also have live cooking station of Teppanyaki prawns, stingray, so tong and salmon on Fridays to Sundays.
Date: 8 March to 26 May 2013
Dinner (Mon – Thurs) Adult $53 Child $32
Dinner (Fri – Sun) Adult $58 Child $35
I have already decided to head there for buffet again for my dad's birthday!
$53-$58 for a free flow seafood buffet is actually very very reasonable!