OHAIYOOOO~
What is DHC to you? My first impression of DHC is COLLAGEN!
Actually, DHC is  Japan's number one direct mail skincare brand!
I was very honored to be invited to Watsons x DHC's cook off event! Cooking with collagen. Yum yums.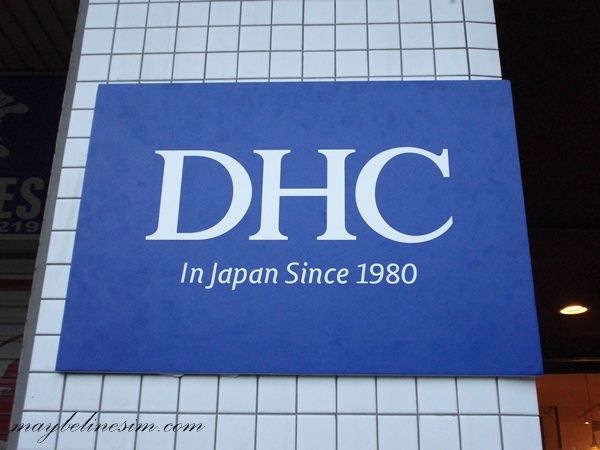 The japanese girls so kawaii desu~~~ Do also take note of the words. "Apply" and "Consume"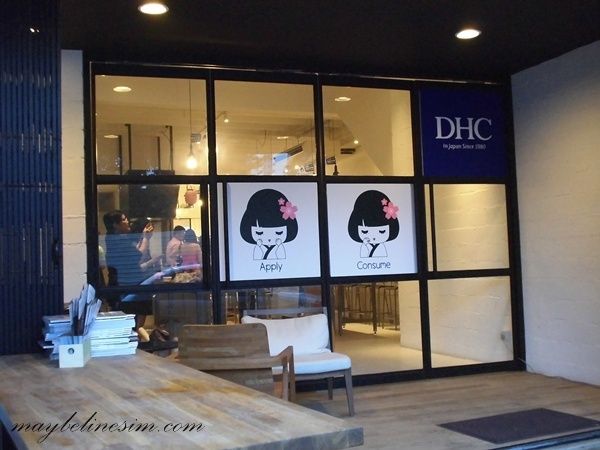 Smith, Verlyn, Herine and me me me.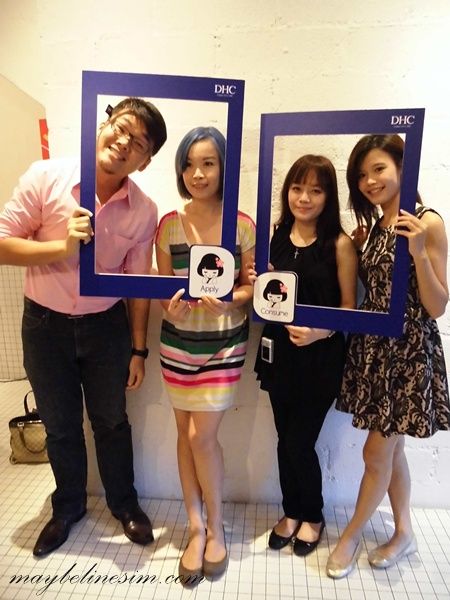 A brand new DHC is to set to hit Watsons stores to focus on "Beauty Inside Out". Now, that's why it's Apply and Consume!
They are adding an all-new oral beauty and health supplement DHC Collagen Powder and newly launched cleansing sheet DHC Make-off Sheet to its existing range of DHC Olive Essentials products.
I had this powered collagen initially but I switched it with Herine for the drink.
Now I feel like trying the powdered one again 🙁 hahahaha.
The collagen powder ($58.50) is a NEW product by DHC.
It can be added to food or drinks for easy consumption, the distinct smell of collagen is suppressed to retain original flavour of food and drinks (OMG do you know that most collagen powder has this strong fishy smell? This one has none even though it is made from highly purified and excellent quality small molecule fish!!!)
The powder also contains 50mg of Vitamin C which increases collagen synthesis to make skin become more beautiful. *-*
Background information for collagen:
– Plays an essential role in maintaining firm and supple skin by supporting moisture and elasticity of the skin
– One of the most effective and direct methods to replenishing and maintaining a healthy collagen level is to actively consume collagen on a daily basis.
Do you want younger, smoother and tighter-looking skin? I WANTTT!!
They also come in pill form.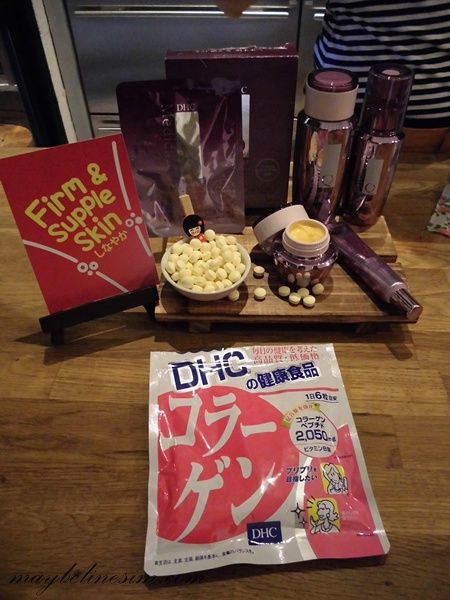 This is the latest skincare series, the Kakonjuka Range.
It combimes six specially selected Asian botanicals for a youthful complexion. The anti-ageing skincare series comprising a lotion, essence and cream.
And the functions? To moisture to sooth, hydrate and fight signs of aging!!
Complementing the this series is the DHC collagen Beauty 7000+ collagen drink. Together, the products help to build healthy skin from within and strengthen the skin's moisturizing effect, aiding in skin rejuvenation for smoother, tighter skin.
So kawaiiiii~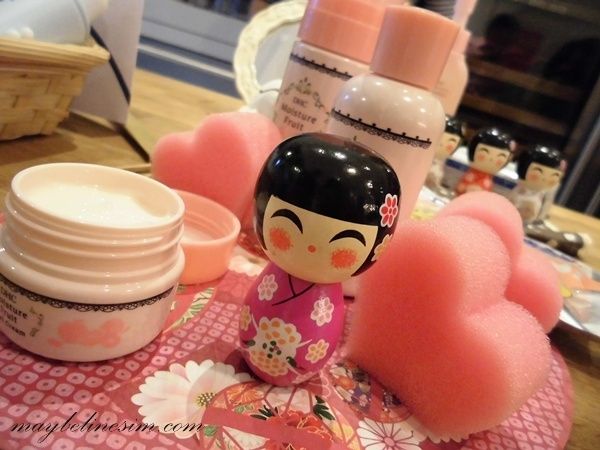 This is the DHC Acne Series. Did you notice the packet of oral pills on the left? It's their latest product in addition to the series which helps to control sebum secretion and prevent the worsening of acne, helps the skin prepare for a healthy skin turn over and lastly, locks moisture in the skin while prompting skin elasticity and firmness.
Only retailing at $29.90 for a one month supply.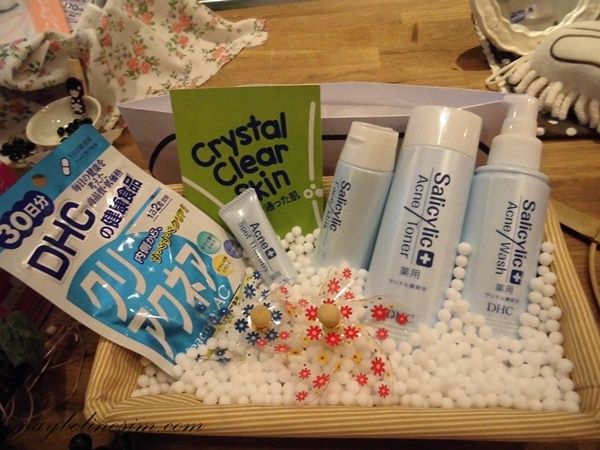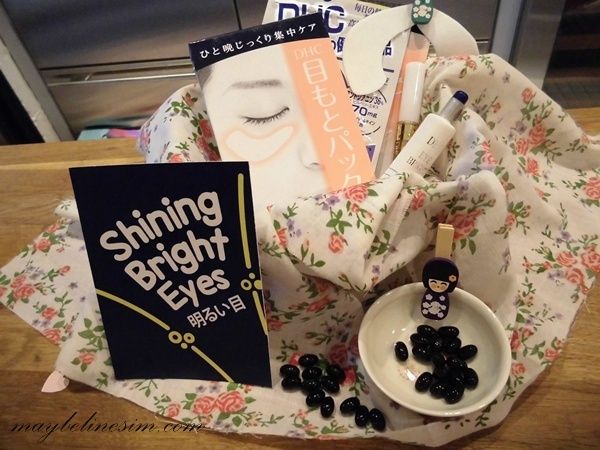 We were first taught by the DHC beautician who flew over from Japan to reach us how to achieve sharper jaw lines and radiant skin! She was so cute. Or are all Japanese cute? Sooo soft spoken.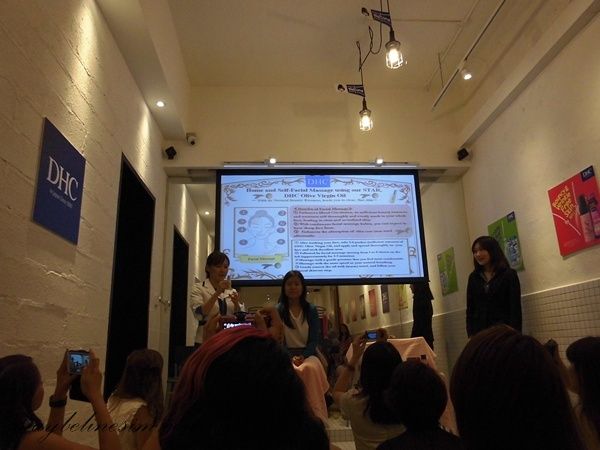 The final programme was a cook off! We made ramen, sushi, and dessert.
Yes, all of them had collagen powder added to them!!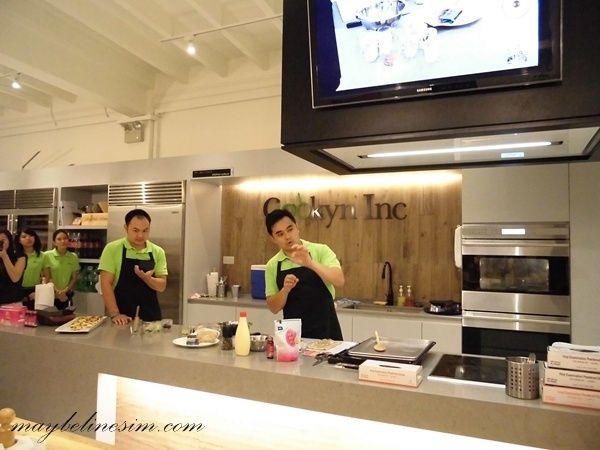 Me me me. With my DHC cook hat.
Ingredients.
My favourite collagen drink! I used to drink another brand's collagen drink but the price was too steep.
So I switched with DHC, it was slightly cheaper with higher collagen content!
The taste was also very berry berry. I like.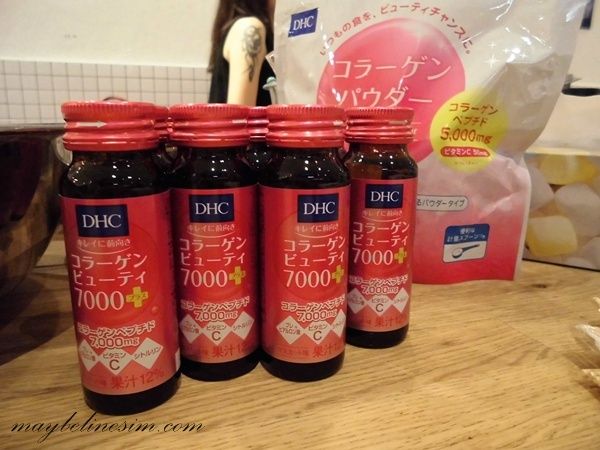 First dish was ramen! (no, it's not pasta). I made thissss!
Collagen powder was also added to the ramen.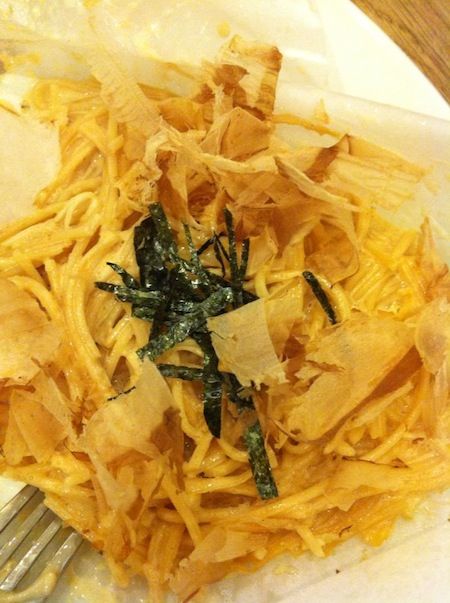 Making the second dish.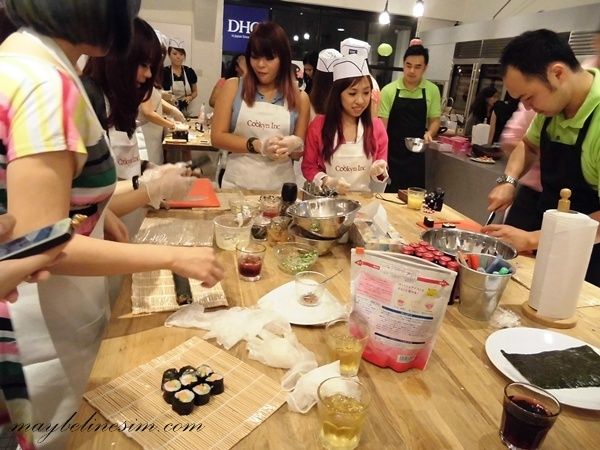 Sushi!
Likewise, collagen was added to the sushi too.
Just to add on, there is no fishy smell/taste in DHC collagen powder so you can add them freely into your food.
The collagen drink was used to make desserts. I prefer to drink it off the bottle though.
Really love the taste of it 😀 Plus, IT'S ZERO CALORIES!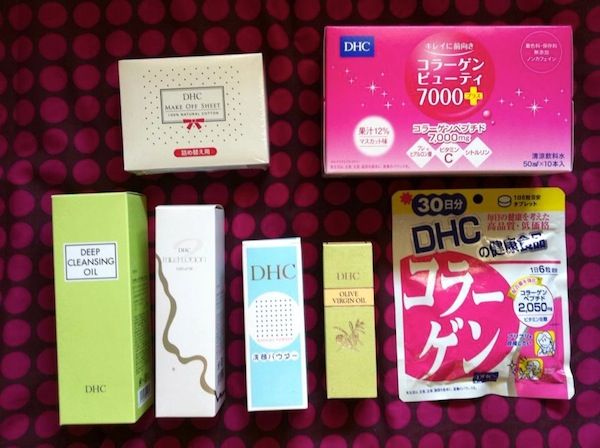 Some of the products DHC generously gave us to try.
DHC Make Off Sheet ($17.50) – This is a new product. Other than cleaning away the dirt and sebum from the spores, it also remove makeup such as mascara with a gentle wipe. 100% cotton.
DHC Collagen Drink ($49.90) – I believe this is no new product to you. This is one of DHC's most famous selling collagen drink! Taste like grapes. I like it.
DHC Pills ($25.90) – 6 tablets a day of 1 month supply. Excellent absorption and continuous daily intake will provide youthful beauty and also maintain proper body function. (Just started on this since 2 days ago. I'll do a separate review on this for sure!)
DHC Olive Virgin Oil ($72.90) – This is suitable even for blemish prone and sensitive skin. It infuses moisture into skin effectively and most importantly – non greasy. Use it if you want a more radiant and healthy skin.
DHC Washing Powder ($22.90) – I have dry skin so this is pretty suitable for me. It is a plant based cleansing formula that is gentle to the skin and effectively removes dead skin and dirt. Light and fluffy foams appears once the powder comes into contact with water :O
DHC Mild Lotion ($55.90) – This helps to calm and refresh the skin as it contains cucumber extracts and it is suitable for all skin type. You can use it with DHC Olive Virgin Oil to maximize its results.
DHC Deep Cleansing Oil ($43) – Perhaps one of my most favourite product in the entire DHC collection. It protects the skin while dissolving make up (even those stubborn makeups like waterproof mascara) and dirt and unclogging pores.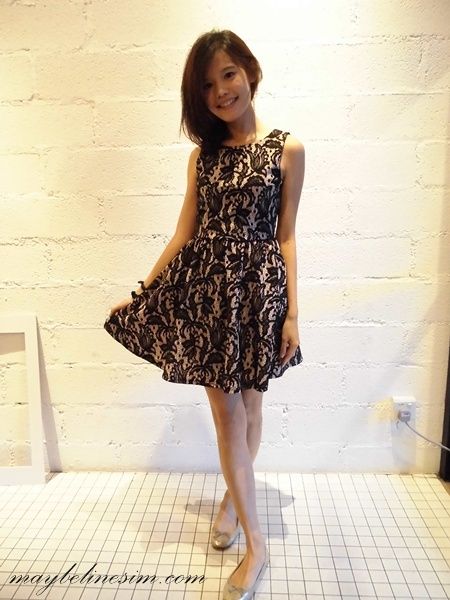 DHC products can be found at Watsons CCK Lot 1, NTUC Hougang Mall, IMM, Jurong Point, Parkway Parade, Tampines 1, Tampines Mall, Vivocity and East Point.
However for full range of DHC products (including the latest range), they can be found at Watsons Bugis Junction, Compass Point, ION Orchard, Takashimaya and Raffles City.