Seafood taste better when you're near the beach. Dine at Sentosa's first ever seafood restaurant by the sea.
I am a typical Singaporean because I love Singapore food, like chicken rice, laksa, nasi lemak anddddd CHILI CRABS!
Chili crabs have always been my family's favorite, especially my dear sister.
So when I received the invitation for Boxing Crab, I agreed almost immediately!!
Nestled in the beautifully quaint stretch of Sentosa, the 250 seater restaurant overlooks the panoramic sea. Kids and adults alike will surely be exhilarated by the sights of traversing cruise liners and ferries.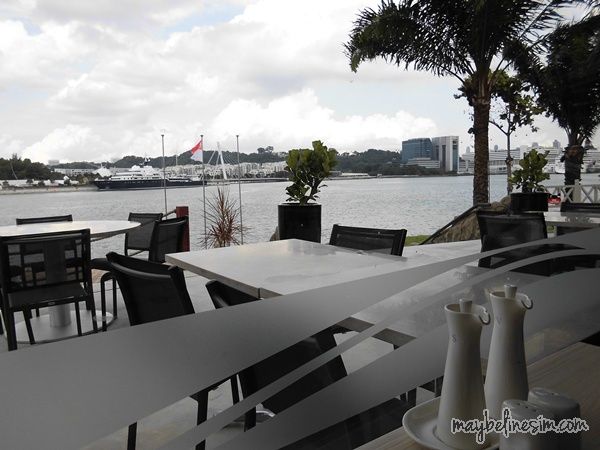 The sunset illuminates the sky with its deep orange hue at evening time. This magnificent backdrop sets the stage for a romantic evening and the setting is ideal for couples looking to celebrate special anniversaries. At night, the sky is wonderfully adorned with iridescent lights emanating from nearby structures. Best of all, the enjoyment of these views is gratuitous!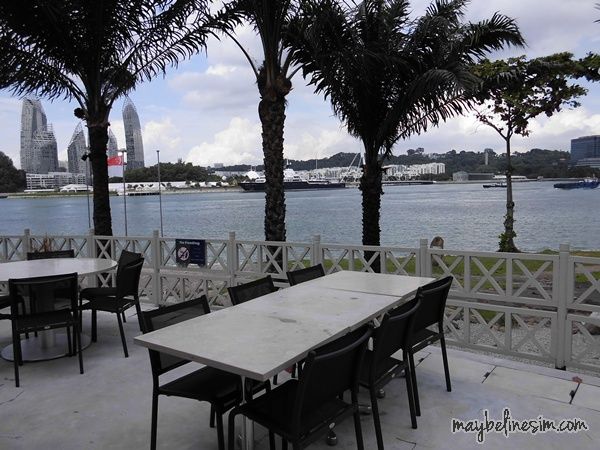 I had eye infection so I had to wear specs out for 2 weeks 🙁
Ugly, I know 🙁 Bought this Camo jacket even though it is too big for me.
Am a sucker for olive green and camo prints right now.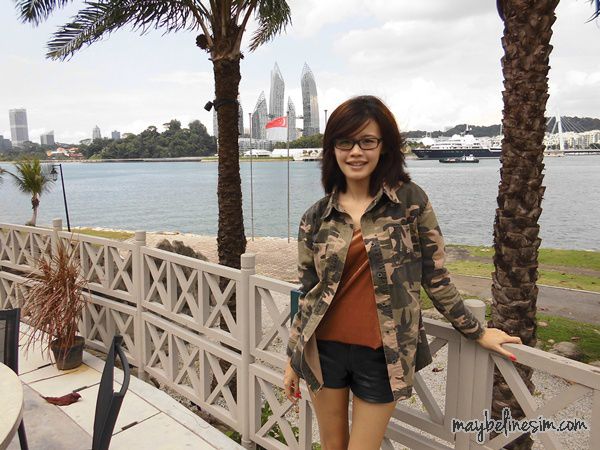 Even the ang moh loves it here. Trust me, it is a nice chill out place.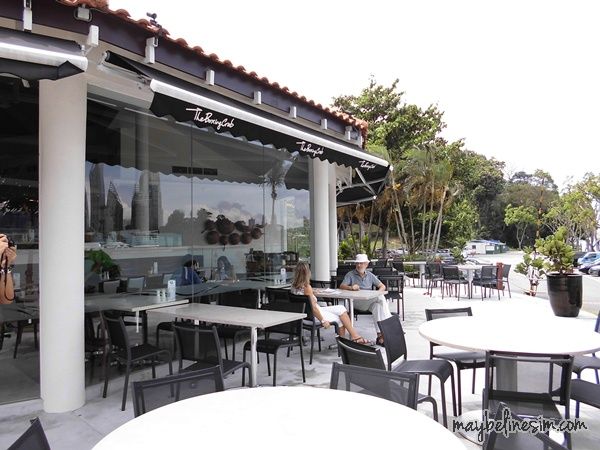 My Super Smoothie (left) at $7 and William's Sentosa Sunset (right, alcoholic drink) at $14.
My smoothie was quite refreshing! And I don't mind a second glass. Yumyums.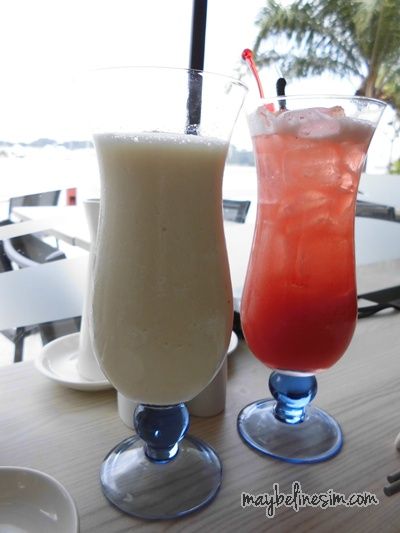 Otah Otah Cigar at $12.
Cripsy on the outside, warm and a little spicy on the inside.
A glass of beer + side dish + Sea view = Perfect combination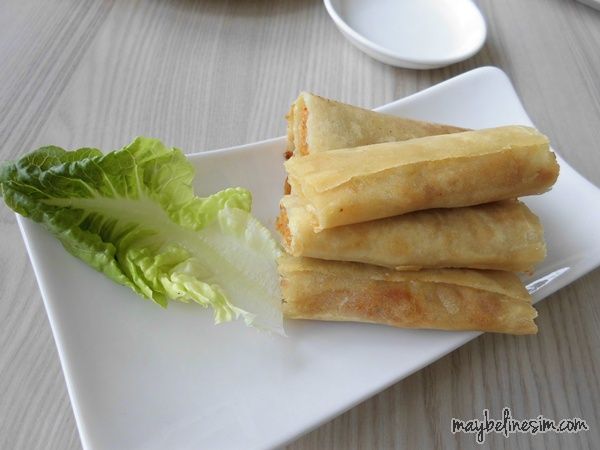 Steamed Bamboo Clam with Minced Garlic.
Price: Market Price.
I don't really like the taste of garlic until I tried this. Oh my god.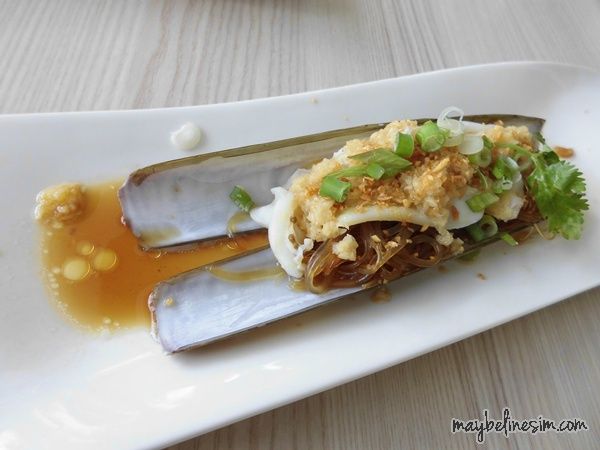 Are you tempted already? 😀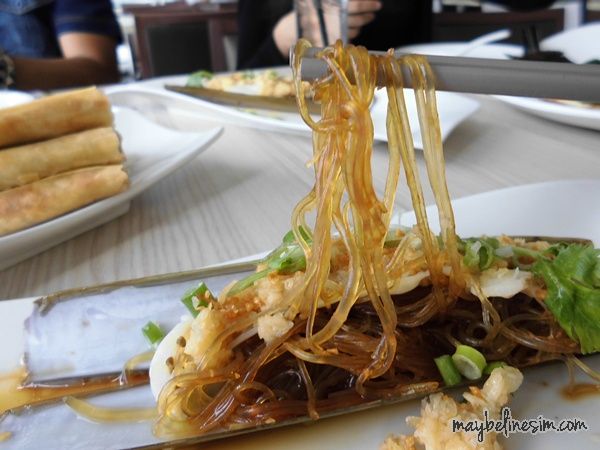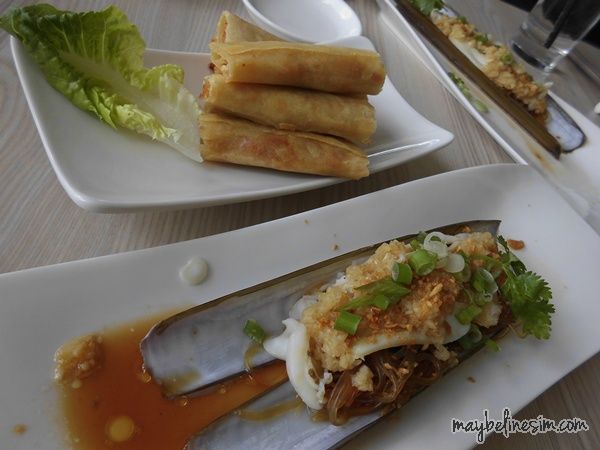 Charcoal Grilled Snapper @ $28
I call this the smokey fish because it taste smokey, not just on the outside, but inside as well.
The fishes outside are often either too "XIN" or tasteless inside. This is different. Smokey all over.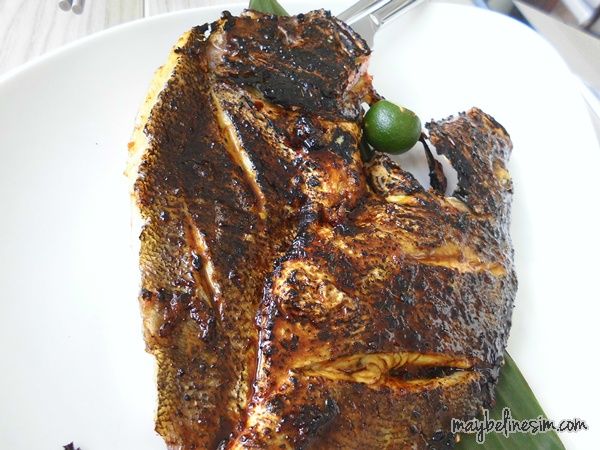 Seafood Mee Goreng at $15/$25/$32.
Look at the huge chunks of seafood inside!!!
You can find fresh prawns and fish inside as well. They are hidden in this picture.
The Boxing Crab takes this ubiquitous mainstay up a notch, with the potpourri of fish seafood lending a crescendo of flavours. Just the right amount of spiciness, this hearty staple is  bound to whet appetites.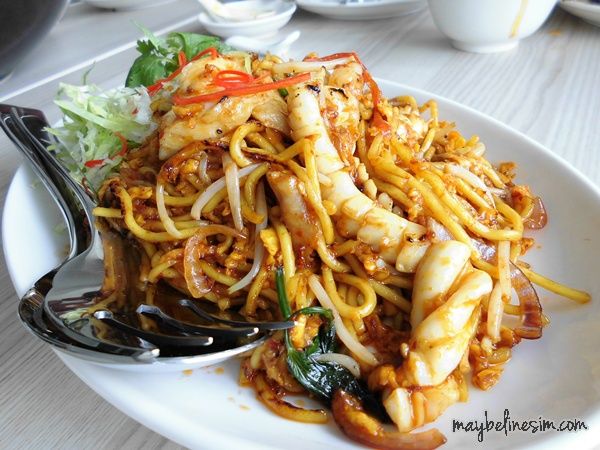 Gratin Lobster with Cheese Alfredo and Lemon Grass Beurre Blanc
Price: Market Price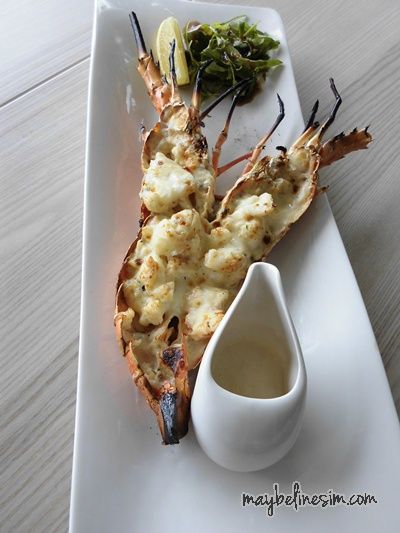 Everyone was given a set of "surgical set" for the crabbing session so that your nicely manicure nails will still remain nice after crabbing.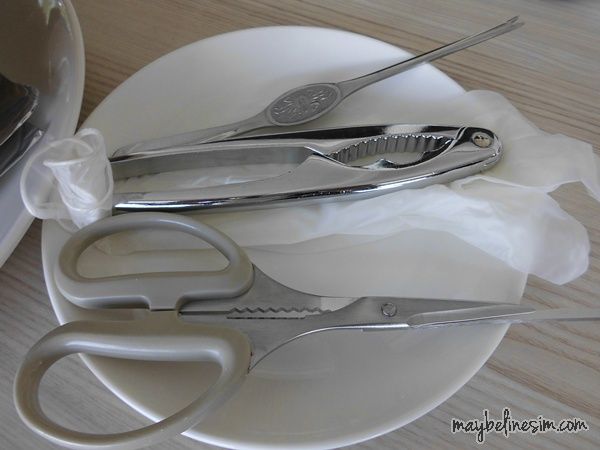 THE NEXT DISH MY FAVOURITE. SO 5 STARS OUT OF 5 FROM ME!
Braised Claypot Crab with Superior Broth and Pumpkin (Chef's recommendation)
Price: Market Price
This is the restaurant's marquee dish and here's why: The crabs are soused in an umami pumpkin-based broth. The moreish broth is peppery and melds perfectly with the pronounced taste of the crabmeat.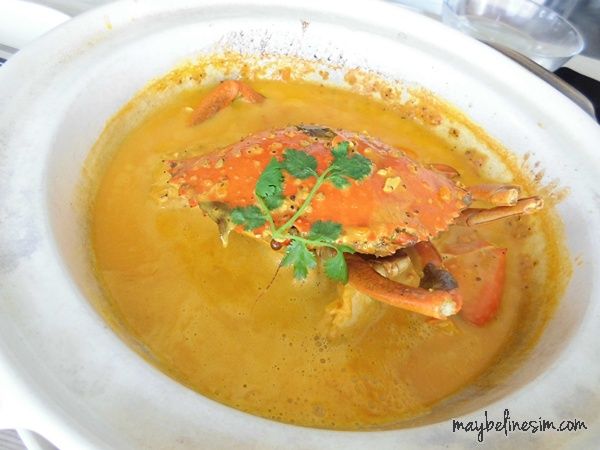 Honestly, I could taste the taste of salted egg inside but according to the Chef, no salted egg was added.
And the broth was boiled for 8 hours with constant stirring :O
I can still remember the taste of it. *slurps
I was a fan of ONLY chili crabs, but now, it's beaten by this!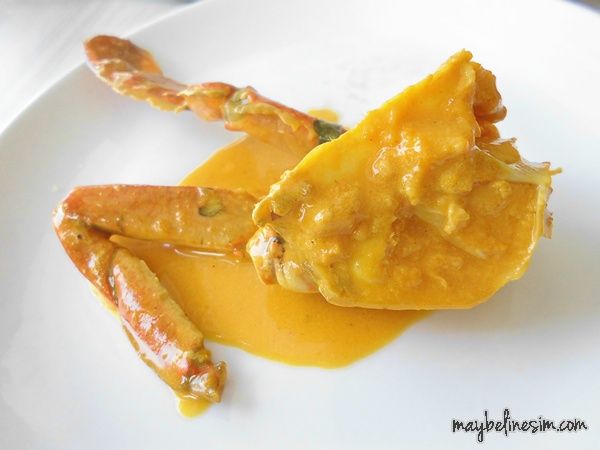 Caramelized Spices with Curry Leaf Crab
Price: Market Price
William prefer this while Noelle and me prefers the pumpkin broth
Nevertheless, both are really superb.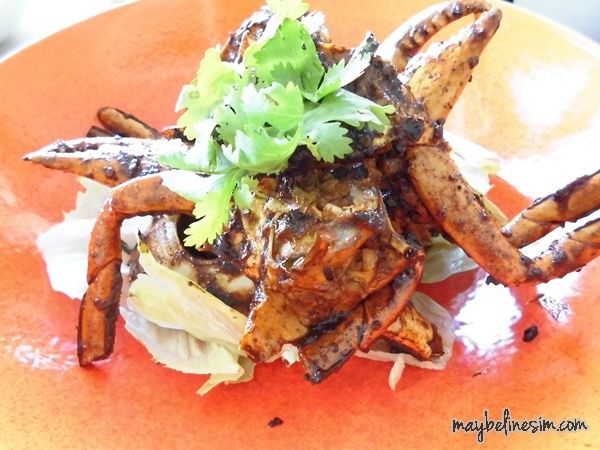 Yes, Crabing in process. So, do not disturb unless you want some sauce in your eyes.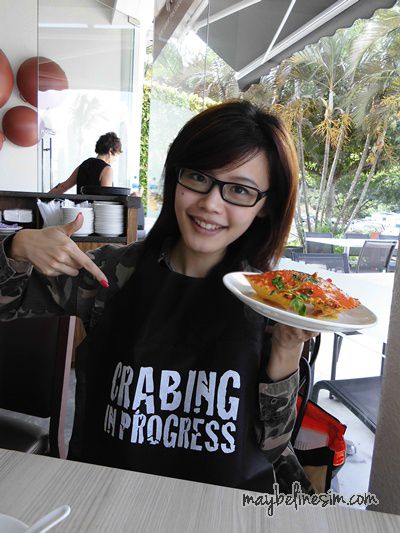 I still find the surgical set extremely cute.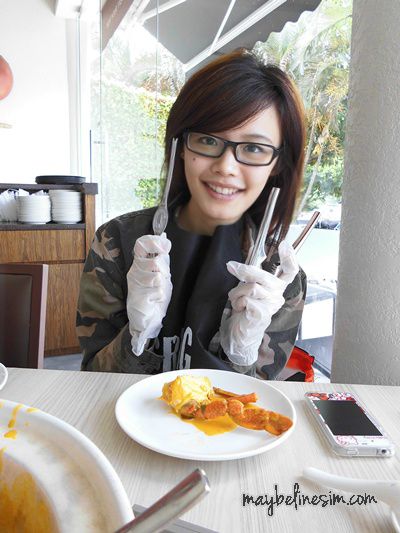 Yummy claw! It was full of meat. And I thought I was in heaven~ Yes, CRABS~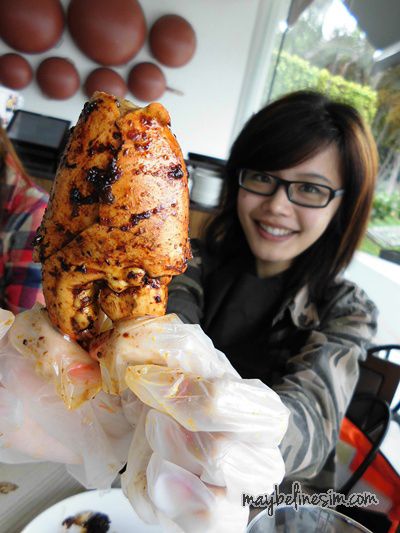 Other than seafood, they serve pastries & cakes too at an affordable price too!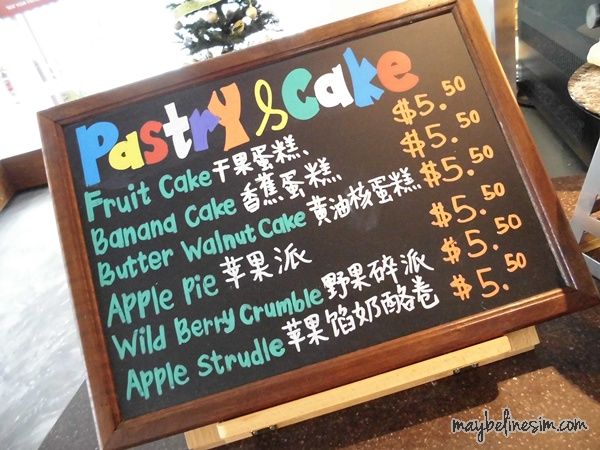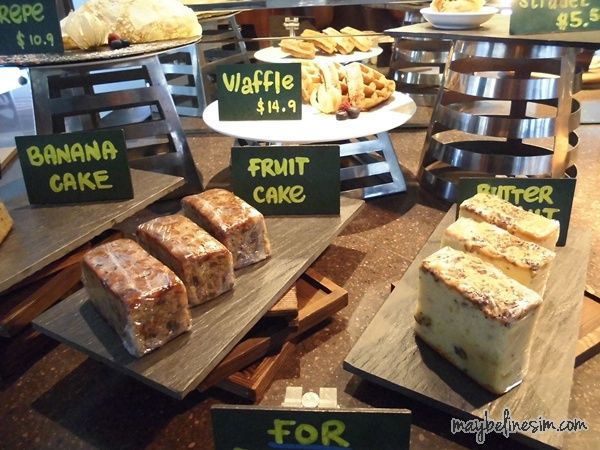 I would name this a All-in-1 restaurant. Look at the bar counter. Seafood, Chinese food, Pastries & cakes, Alcohol and Desserts.
This is to cater to the different tourists as Sentosa is one of the tourist attraction in Singapore.
How thoughtful!!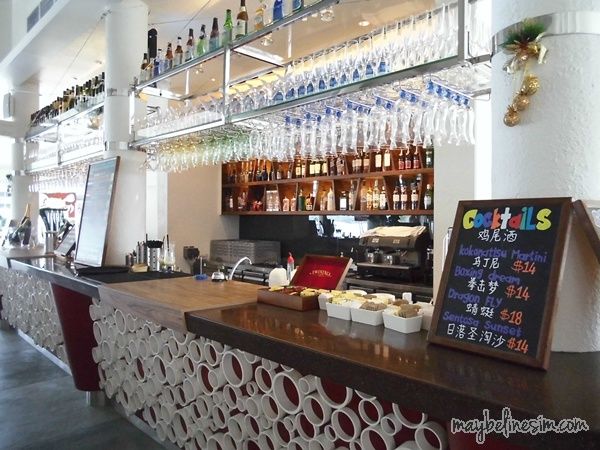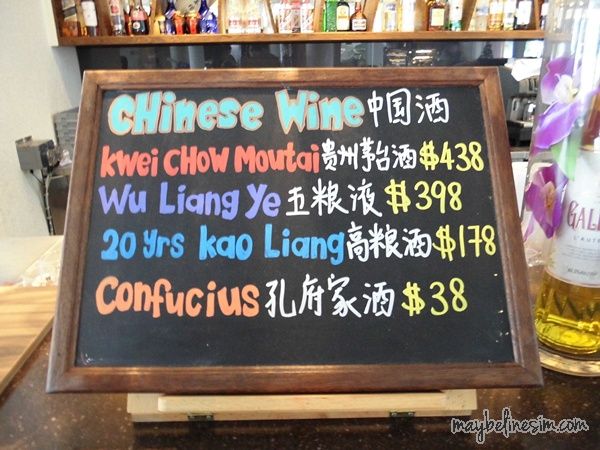 Done with feasting and main course. Time for the last bit, DESSERTS!
Tropic Pineapple Sorbet
Price: $11.90
Refreshing sorbet in a pineapple. So cute~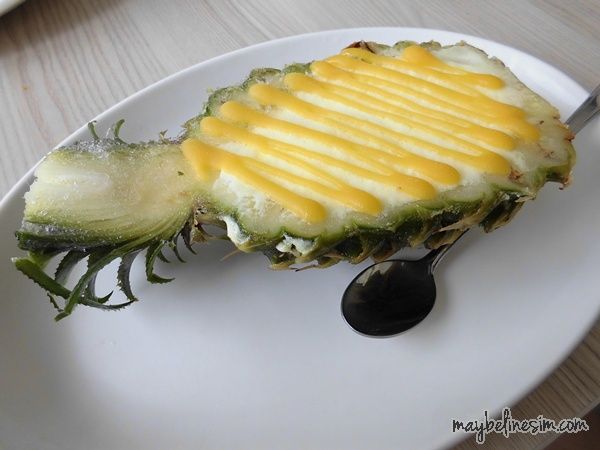 Crepe with Caramelized Apple
Price: $10.90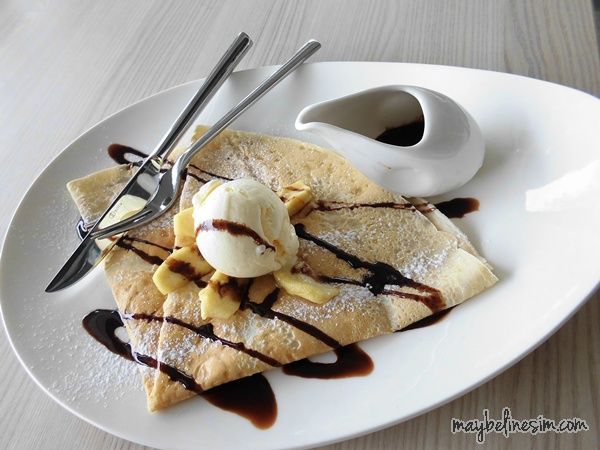 Noelle was so happy with the crepe that she finished everything.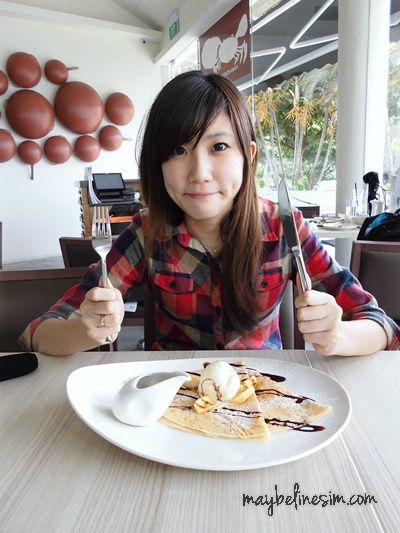 Me with my favourite Catanlana Cream with Caramelized Sugar (Creme Brulee for short)
Price: $8.90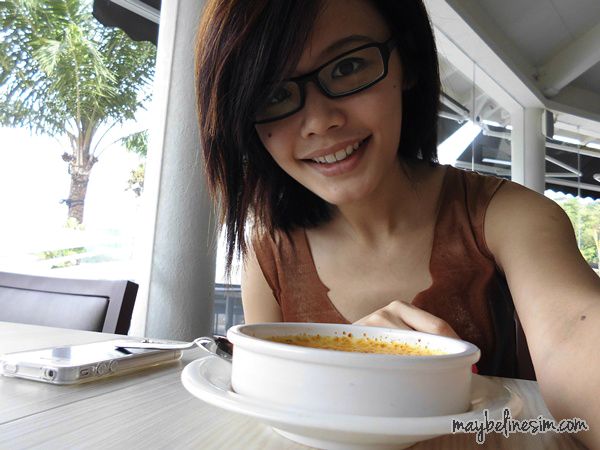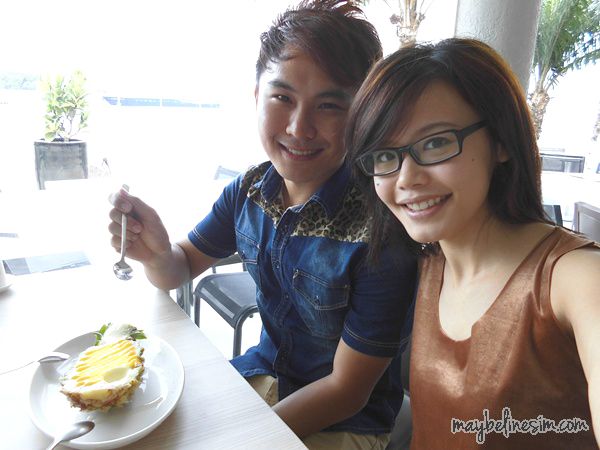 Thumbs up! I really love the food here and I have already made another appointment with the restaurant next Sunday. I must bring my crab loving family & boyfriend here!
They are having this 1 for 1 crab promotion right now and this was supposed to end on 30th Nov but it is extended to 16th Dec due to it's popular demand!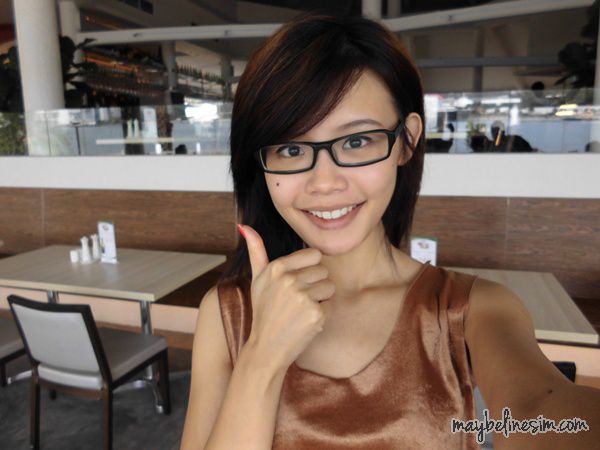 Boxing crab is located at 80 Siloso Road Singapore 098969
Contact: 6274 7760
Opening hours: Monday to Sunday, 11am to 11pm daily.
Remember to call them and make your reservation now cause I have already made mine 😉
For more information, please visit their Facebook page at Boxing Crab