Chill & Relax 4D3N trip to Krabi, Thailand
In July, we were deciding between Krabi and Bali. But in the end, we chose Krabi because the price was much cheaper! (Hotel with breakfast buffet + Flight = ~SGD 300 per person). We booked everything through Expedia and I think it was hassle-free to book everything on one platform!
Day 1:
A small incident in the airport: the boarding counter changed and we didn't realize that until the last minute when they made the announcement for urgent boarding. I remember running over to the counter until I was panting with effort. Luckily, we managed to board the plane to Krabi!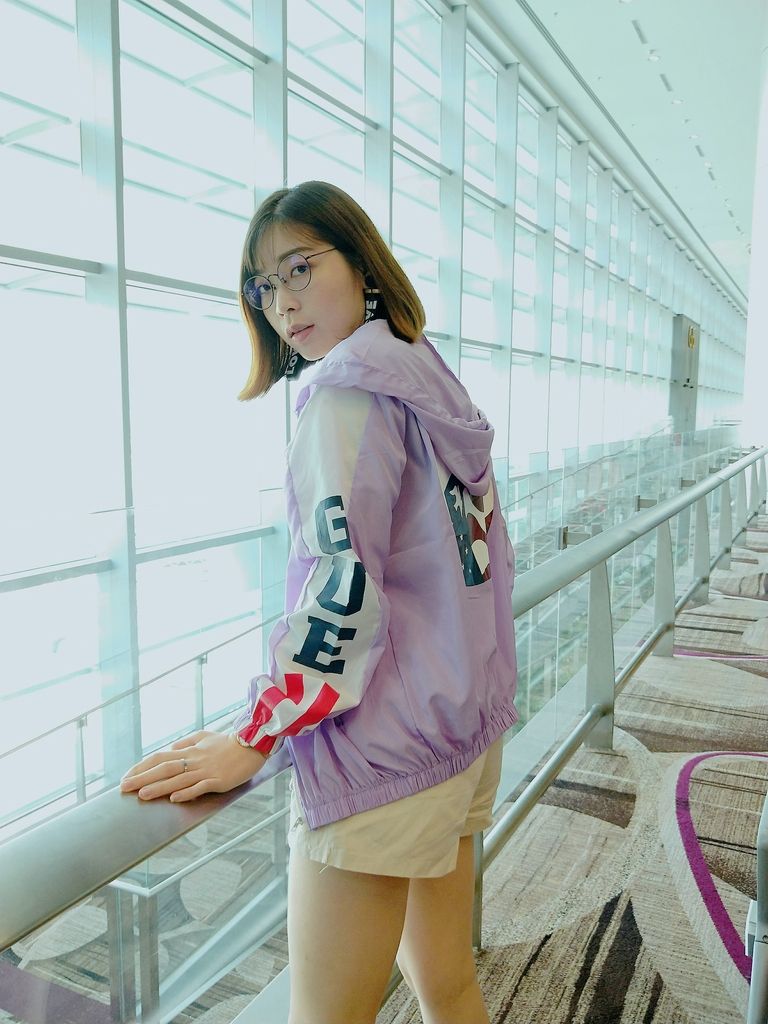 After we reached Krabi, we realized we had to take cab/coach bus/rent a car to go to our hotel. Our hotel was located near Ao Nang beach –
Centara Anda Dhevi Resort and Spa, which is a 45 mins journey from the airport! We were in a complete mess because… the coach bus sounded scammy to me even though it was cheaper. Grab was about SGD 35! We decided maybe we could rent a car because it would be more convenient. But sadly, they required ~SGD300- 400 deposit to be paid via Credit card only (and we didn't have a credit card). So, in the end we paid THB 500 to travel from airport to Ao Nang, booked at one of the transport counters at the airport.
Our hotel was not bad, it was spacious, clean and tidy. There was a family mart opposite the hotel.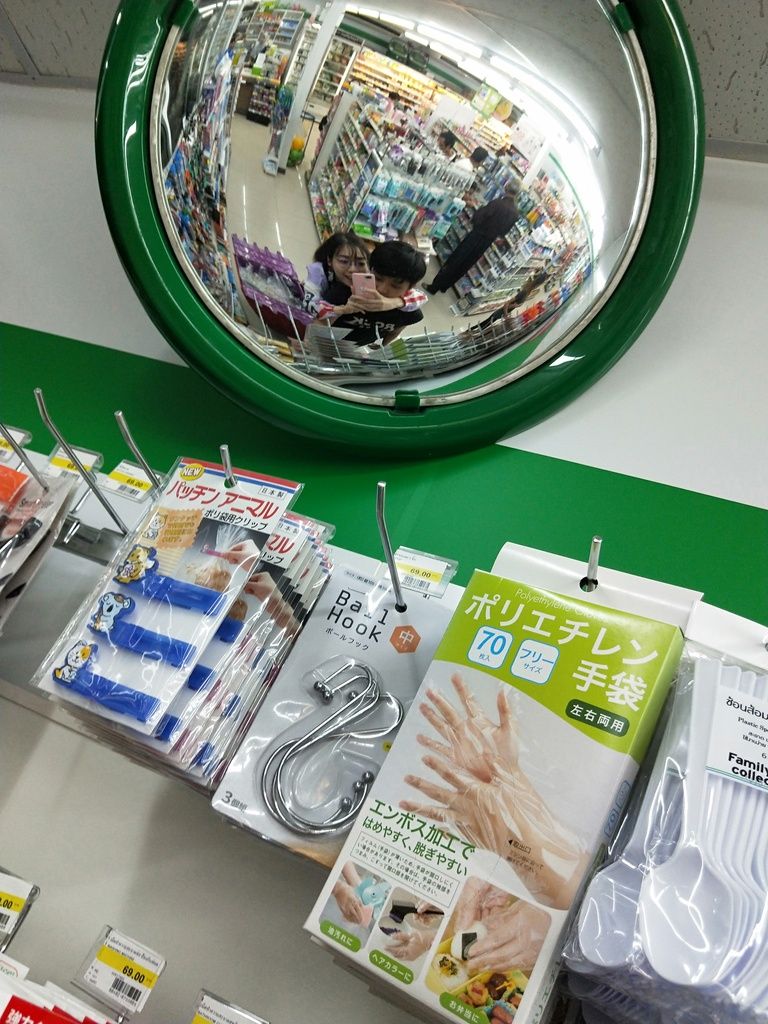 After that, we had our dinner near Ao Nang beach (sorry I forgot the name of the restaurant!). The sea view was truly amazing and just nice for our 4th Anniversary dinner! We ordered Pat-Thai, omelet with crabmeat, Seafood tomyam soup and a coconut!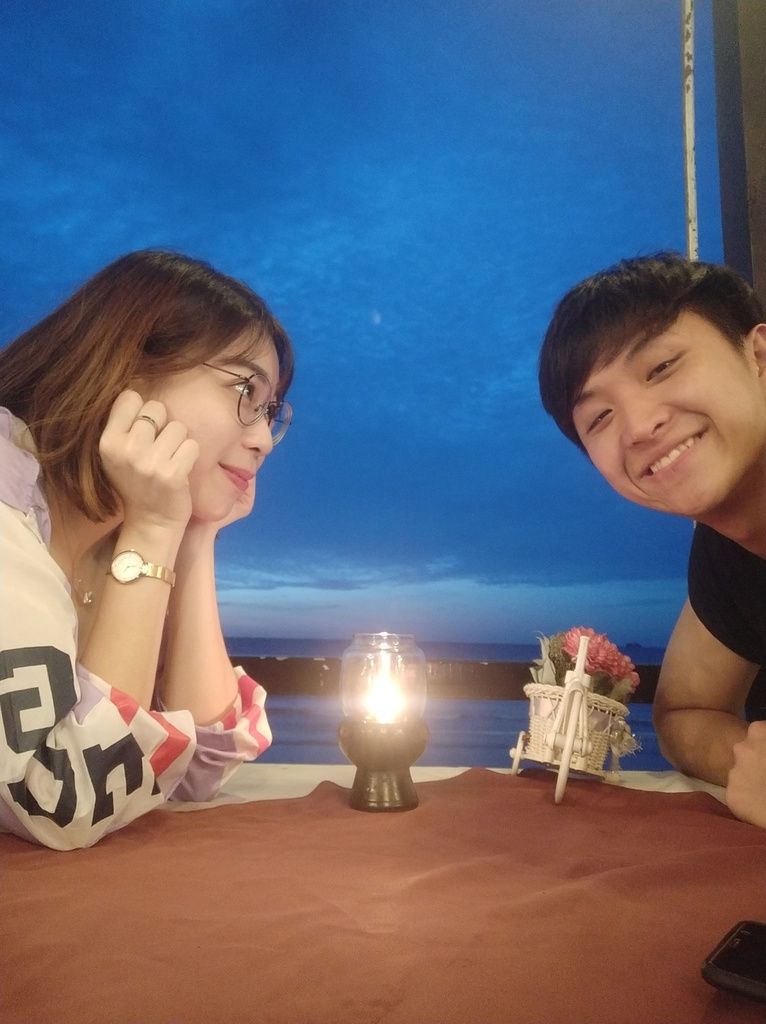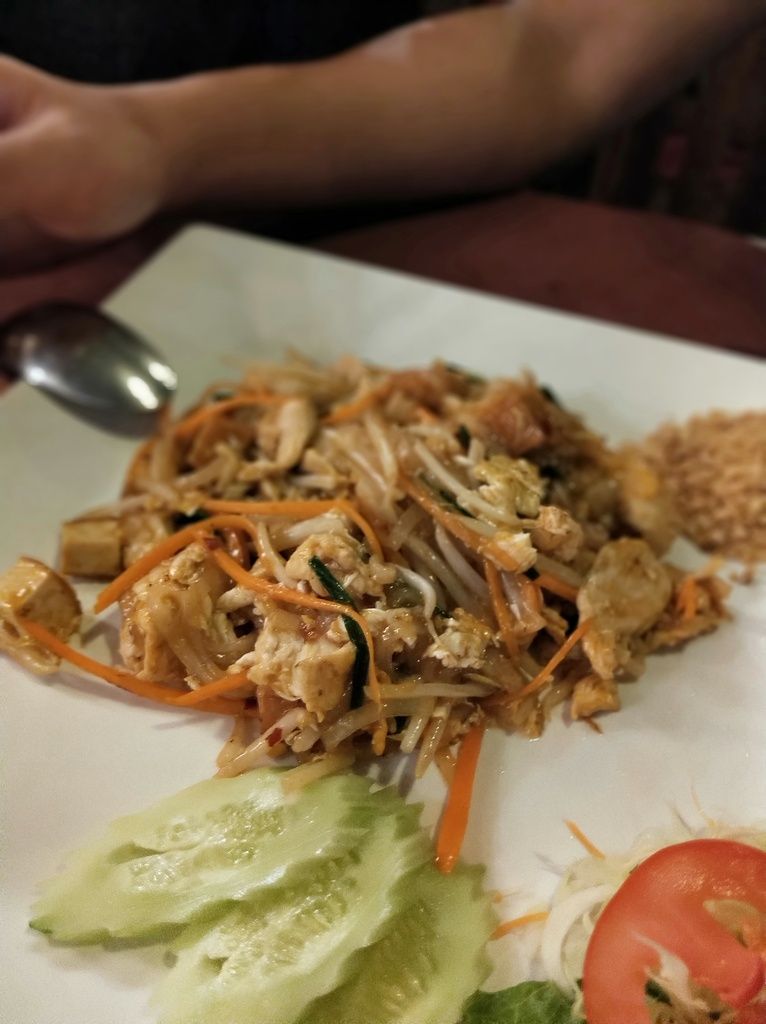 I would rate 4 out of 5 stars for their food!
Then, we proceeded to walk around Ao Nang. There were many shops & stalls around Ao Nang (not as many as Bangkok), most of them sell massage service, soap bar, hat, bikini, and etc. There were a lot of similar restaurants and some street food stalls.
Day 2:
Frankly speaking, we didn't do enough research before the trip because we were simply too lazy LOL.
So, we came without expectation, probably just wanna relax and chill. Usually, people would follow the tour company to travel to various beaches via speedboat. BUT, I have serious seasick so we decided not to go. Awww, I felt sad for my boyfriend because he didn't get to explore the beaches due to my motion sickness.
Instead of going to the beaches, we enjoyed the hotel facilities (swimming pool and gym) and I must say that their breakfast buffet was great!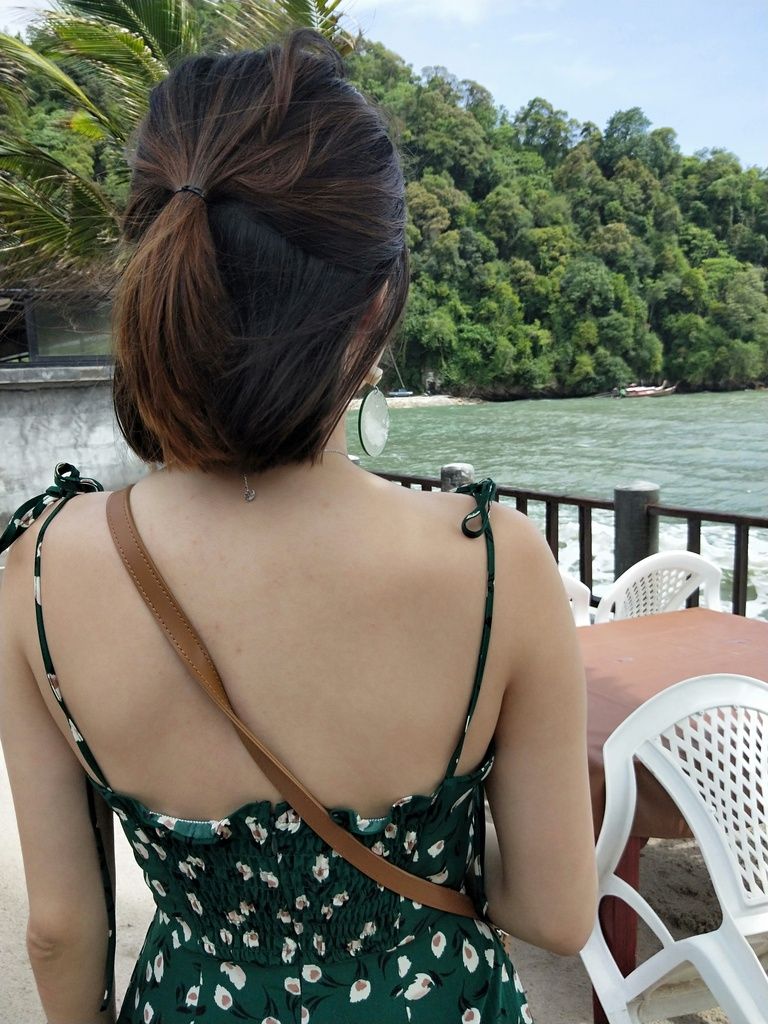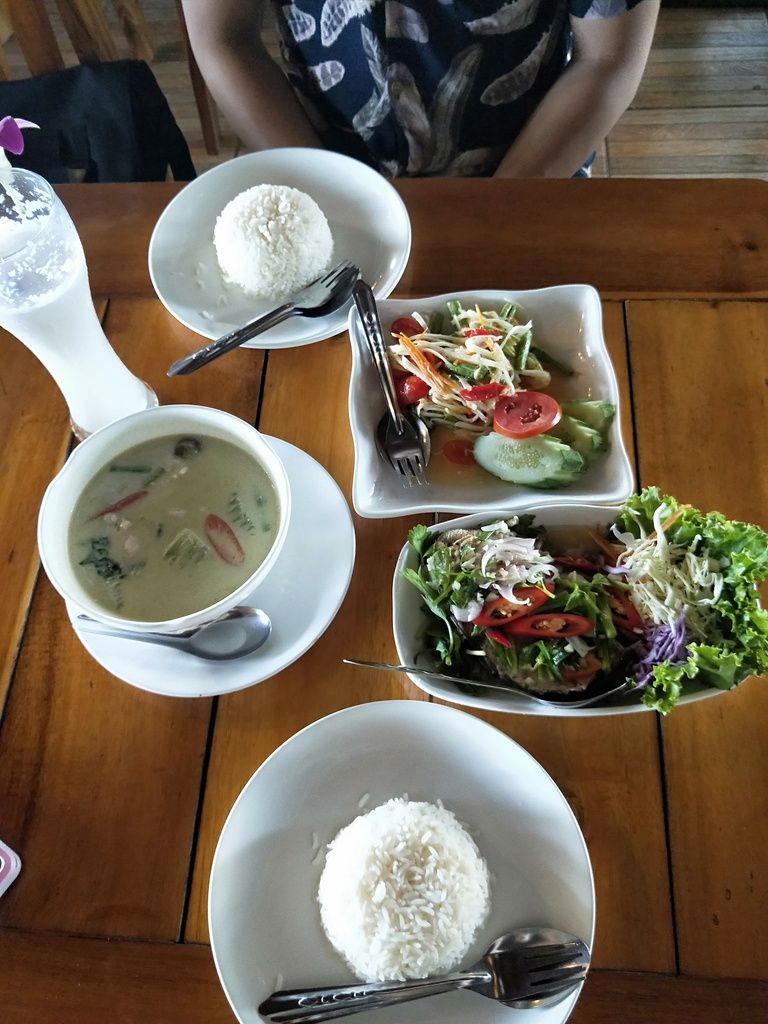 We explored Ao Nang beach by simply walking around. We were panic because we wanted to plan something for day 3 so we asked quite a bit of tour agents. Basically what we did in day 2 were – makan, took nice photos, walked around and massage!! By day 2, we managed to book a car for day 3 without using a credit card to pay for the deposit.
Day 3:
We started the day early because technically this was our last day to explore the city. We got our car at around 11am. The rented car was new and comfortable. After the wonderful breakfast, we headed to Emerald pool and Hot spring from Ao Nang, which took us about 1 hour.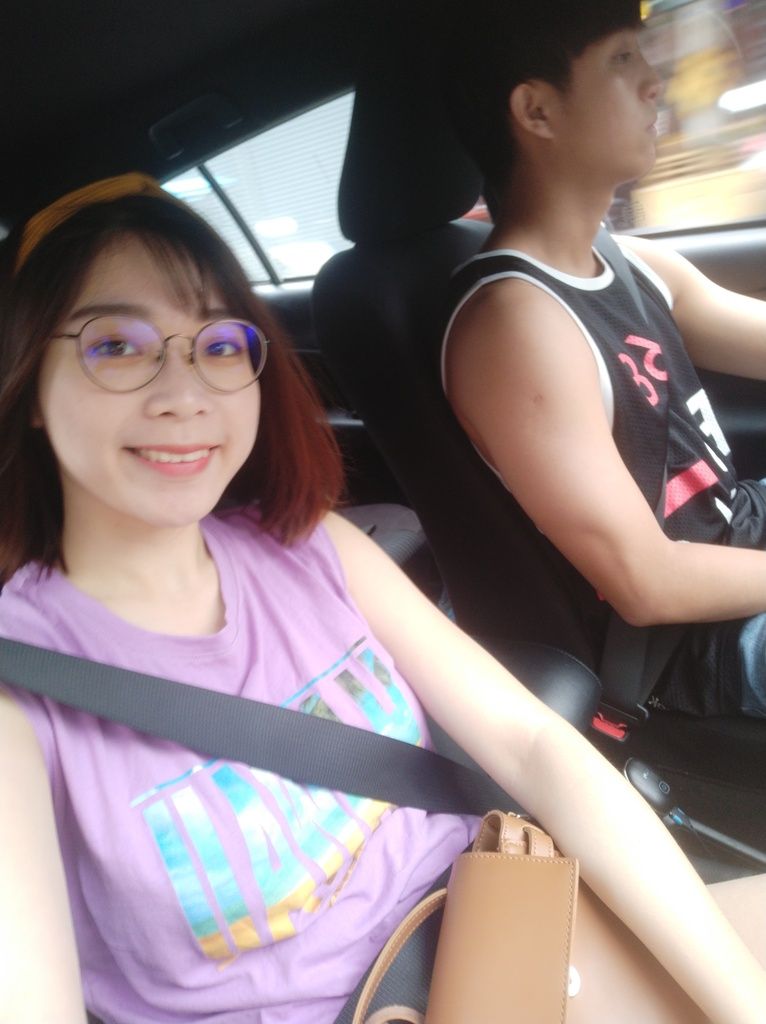 As usual, Emerald pool was crowded with tourists! To be honest I wasn't expecting much but was truly amazed after seeing it!
The happy boyfriend jumped into the pool but I didn't. 😛
Next, we reached Hot spring in about 20 mins.
That was my first time dipping myself into a hot spring and the experience was memorable.
Please be mindful of your footsteps because the mud was very slippery.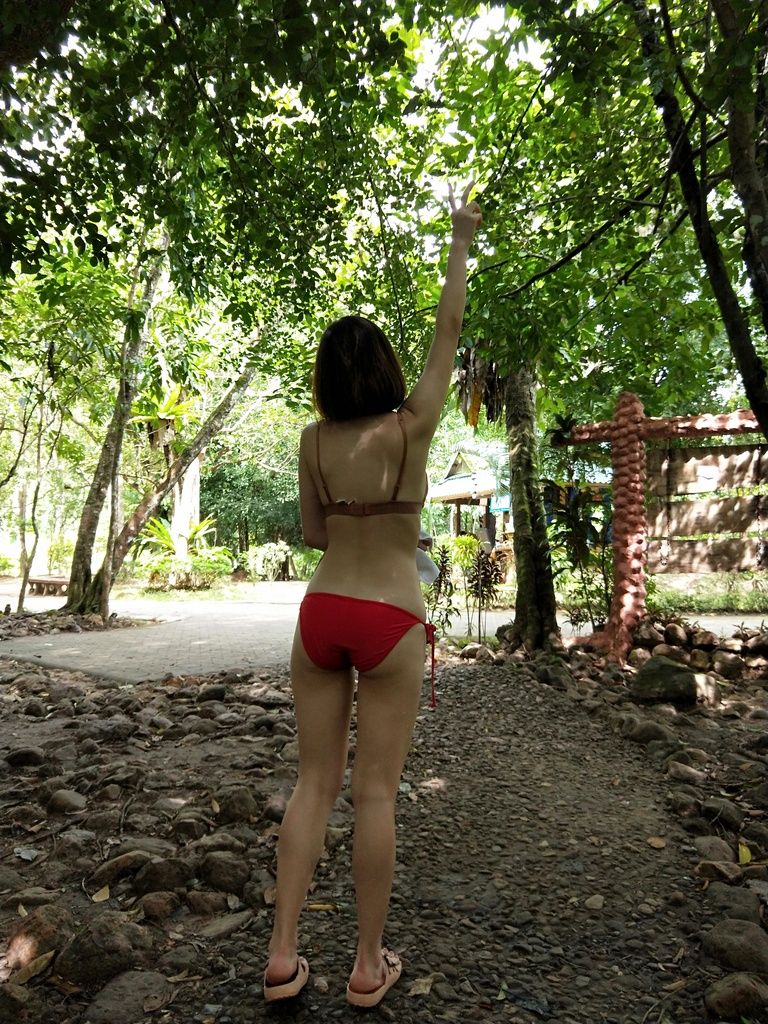 After exploring both attractions, we were both hungry + tired. So, we traveled to our next attraction – Tiger cave to look for food. We spent quite a bit of time to find a place to makan, and the GPS wasn't pointing us to the right location.  Luckily we managed to find a restaurant with good scenery by searching on Google, haha. The food was so-so, with a reasonable price.
It was about 6 pm when we finally reached Tiger Cave. We struggled to decide whether to climb up to see the attraction because it would take about 1 hour plus to climb up and down, and need to be aware of the monkeys. I decided not to climb because the sky was getting darker. If the Monkey wanted to attack me I wouldn't be able to see clearly!
We proceeded to Krabi Market, which took us about 30 mins ride.
Woots! Krabi market had a lot of street food! I tried the nail art service because it was about SGD 15 for gel manicure.
But hmmm, the nail art sucks, and the nail paint they used sucks. LOL
We tried the burnt durian, seafood, mocktail drink, and some fried stuff… I smelled like BBQ after leaving Krabi Market.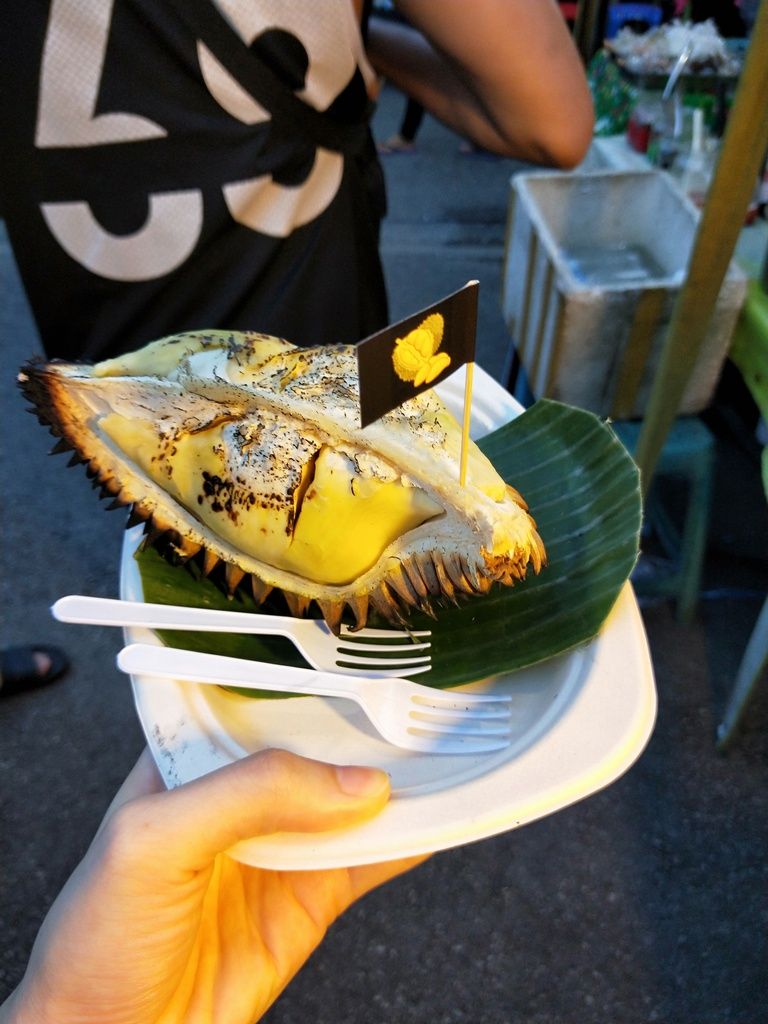 Day 4:
Nothing much in day 4. We just had our breakfast and proceeded to airport.
What I like about Krabi?
Nice View
Friendly locals
Hotel and flight was cheap
Massage
Can chill and relax