SNAP.POST.EARN with Partipost (Not only for influencers)
Hello ladies and gentlemen!
You may have heard about Partipost but not too sure what it actually does and how you can use it even if you are not an influencer!
Partipost is a platform that allows the companies to connect with micro-influencers (anyone can join and download!) to promote multiple campaigns. Guess what, you and I can earn some pocket money from this platform, by helping to spread the words on your own social media! Isn't that a great idea?!
I remember when I first noticed about Partipost they didn't have a mobile application. It was a bit troublesome to do the posting back then! But now, everything has been so much easier on their Partipost Mobile App!
If you're looking for some pocket money, here's why you should join Partipost:
Snap.Post.Earn
Only three simple steps to earn some cash.
Not only for influencers
We often thought that only influencers can earn money through posting. But you're wrong, everyone has the chance to be partiposter and… why not?
Own Time Own Target
You can draft your post or take your photo at any time of the day. After Partipost approves your draft, you can go ahead to post it anytime!
Below are the two campaigns I participated as a Partiposter
GaiGai Campaign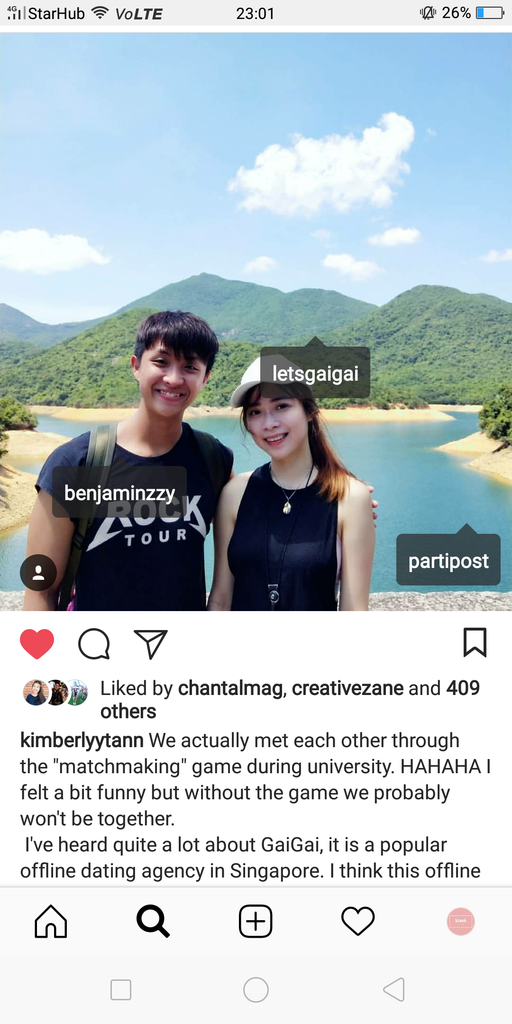 2. Partipost awareness Campaign
____________________________________
Let me show you how you can SNAP.POST.EARN through the mobile app!
First, log in to your profile and choose the campaigns you want to Partipost!
You can check out the requirements, payout, and T&Cs.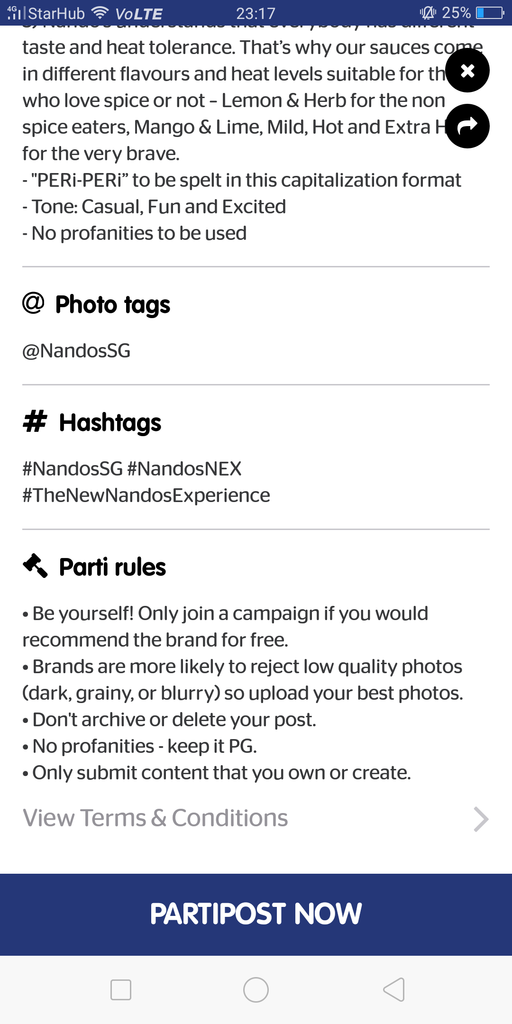 After choosing the right campaign that fits your personality, you may proceed to submit your draft.
Partipost will approve your submission within 7 days. Once approves, you can proceed with posting it on your social media!
Remember to insert your post link to the mobile app so that Partipost will calculate your payout for the 7 days after posting!
After 7 days of posting, Partipost will send you the payout information and it's time to CASH OUT!
*Me partiposting during lunch break? 😛
What do I like about Partipost?
1. It is easy to use and convenient!
Partipost app makes the whole process smooth and hassle-free! They will also send a notification when there is new campaign coming up! So, you will never miss a chance! 🙂
2. I can choose the campaign that suits my personality 
Sometimes too many advertisements (especially the unrelated ones) will destroy our instagram profiles, people tend to start unfollowing you. So, it is important to choose a campaign that doesn't irritate your followers
3. Cash out is easy!
You can withdraw money from your partipost account any day any time. A hassle free process to get your money to your bank account within 10 days!
_____________________________
Here's a big shout out to everyone! If you would love to explore more about Partipost, download their Mobile App from here now!!
Don't say I bojio! 😛