Hello friends!
Been visiting Astique Aesthetics Clinic for a while now for their well-known Laser treatment (Highly-recommended by Singapore Bloggers) – You may google them up for more reviews.
More about Astique Clinic: (details can be found at the end of the post)
ASTIQUE is a Boutique Aesthetic Clinic which provides a comprehensive range of FDA-approved medical aesthetic treatment with no or minimal downtime. Services include Laser skin treatments, non-surgical facelifts, fillers, facials, and non-invasive body contouring & skincare products for both men and women.
What I love about ASTIQUE is that the consultants are very attentive to my concerns. They ensure that the advice given is necessary and ample. I feel safe and confident in professional hands of ASTIQUE's doctors and therapists who are well-trained in using the latest advanced technology in cosmetic dermatology.
I've decided to do a write-up after a few sessions of Laser Treatment with them and this is actually my 5th session with ASTIQUE Clinic till date.
There's a few different types of Laser Treatments available in ASTIQUE Clinic but the two most popular lasers would be their Radiance Laser Package and the Dual Yellow Brightening Laser.
I was recommended to try Dual Yellow Brightening Laser as my ultimate concern for now is my dull-looking skin and I wanted to start with the most gentle one.
As we all should know, sun damage and aging can lead to heavy pigmentation, enlarged pores and a dull appearance which I doubt anyone wants… Obvious results will not be seen with normal facial treatments – or will probably take much longer than undergoing Laser treatments.
More details about the treatment I've opted:
"Dual Yellow Brightening Laser is the latest addition to Astique's non-invasive laser treatments. Using a combination of yellow and green lights, the Dual Yellow brightening laser can combat a wide range of skin concerns like dark spots and pigmentation due to aging or sun damage, scars, melasma, stretch marks, acne and bulky lesions (moles, skin tags and other raised lesions). The green light in Dual Yellow targets melanin which causes pigmented lesions like freckles, sun spots and age spots or skin discolouration like melasma.
An immediate change in appearance of dark spots will be noticed and some might appear to darken slightly and gradually fade after a couple of days.
Not only are treatments fast, precise and targeted with reduced skin damage and no down time, the Dual Yellow brightening laser will effectively treat your skin condition while also stimulating collagen generation helping to keep your skin supple and brightened in complexion."
My personal experience with the Dual Yellow Brightening Laser treatment is that I do not experience any side effects and the result is definitely immediate! It keeps getting better with every treatment and people/even strangers have been complimenting on how smooth and fine my skin condition is! (More frequent than ever before…)
Abel and my closer friends (who've seen me with my full naked face) told me they could see significant improvement on my skin tone which used to be really dull,dry and yellowish. And without a doubt, my skin looks so much brighter than before and I do not need to apply much makeup to look presentable. Even my naked face looks good now ahem self-praise alert*.. All thanks to Dual Yellow Brightening Laser treatment by ASTIQUE Clinic!
Anyway, there is a saying that Laser treatment shouldn't be done frequently or say monthly as it might hurt your skin in a long-run etc. But that's not true, it's a myth by people. After clarifying with my Doctor, Dr Ng Hong Yi, Laser treatment can actually be done on a monthly basis just like facial treatments. As the entire process took about 10-15 minutes, the treatment focus only on the surface of the skin for rejuvenation.
I'm thankful to Dr Ng Hong Yi for always being patient towards all of my skin concerns and his recommendation is really good by the way!
According to Dr Ng, Dual Yellow Brightening Laser is much milder and is adequate for my skin concern. No numbing cream required in the process = less painful it is! Phewww haha*
The only common side effects will be having mild redness after treatment, BUT.. I've never had a problem with that.
Visuals: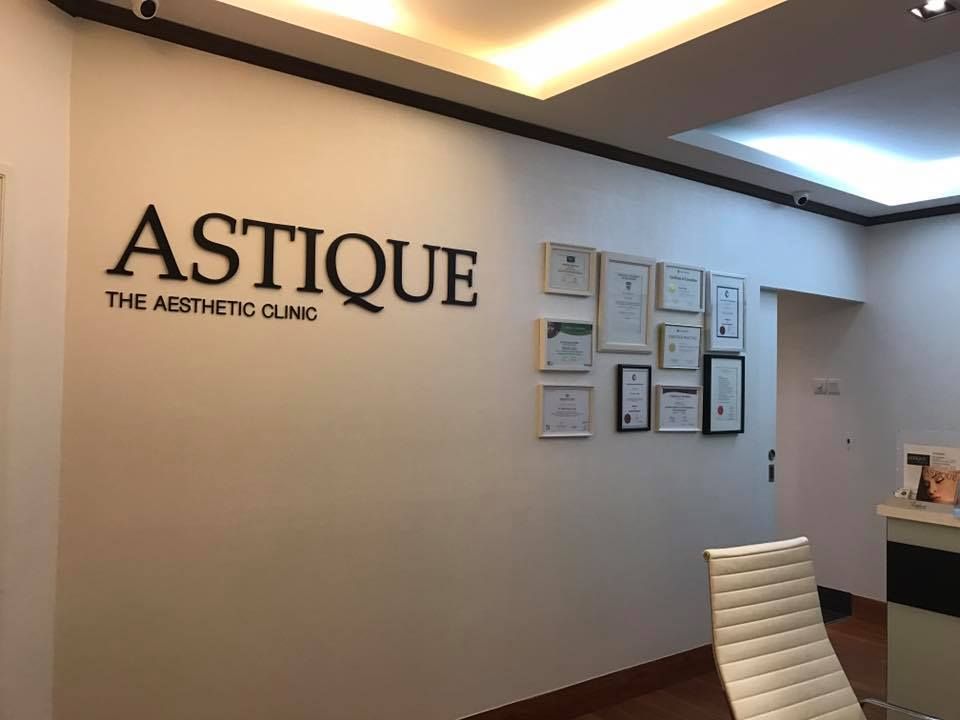 This how the clinic looks like.
Laser room situation. Very cosy and comfy as you can see!
A quick snap of the Laser Machine Dr Ng uses for Dual Yellow Brightening Laser Treatment.
A layer of cooling gel will be applied on the face where the treatment will be.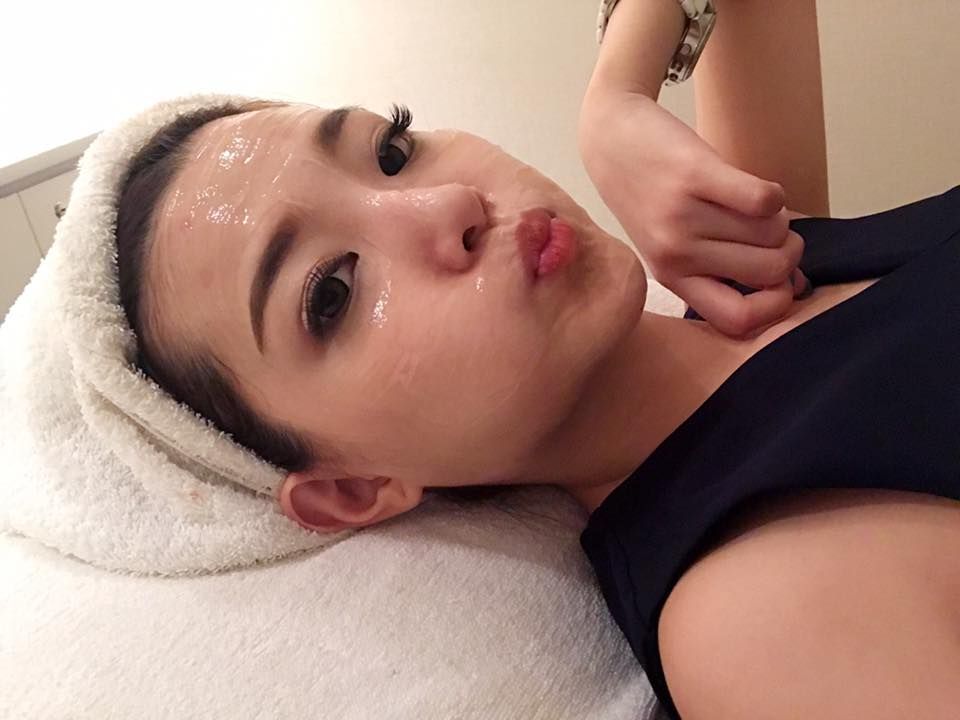 Note that there's still makeup on my lip and eye-area! The makeup on the rest of the face will be removed by the therapist. So normally, I would come with my full makeup on after work and there's no issue at all.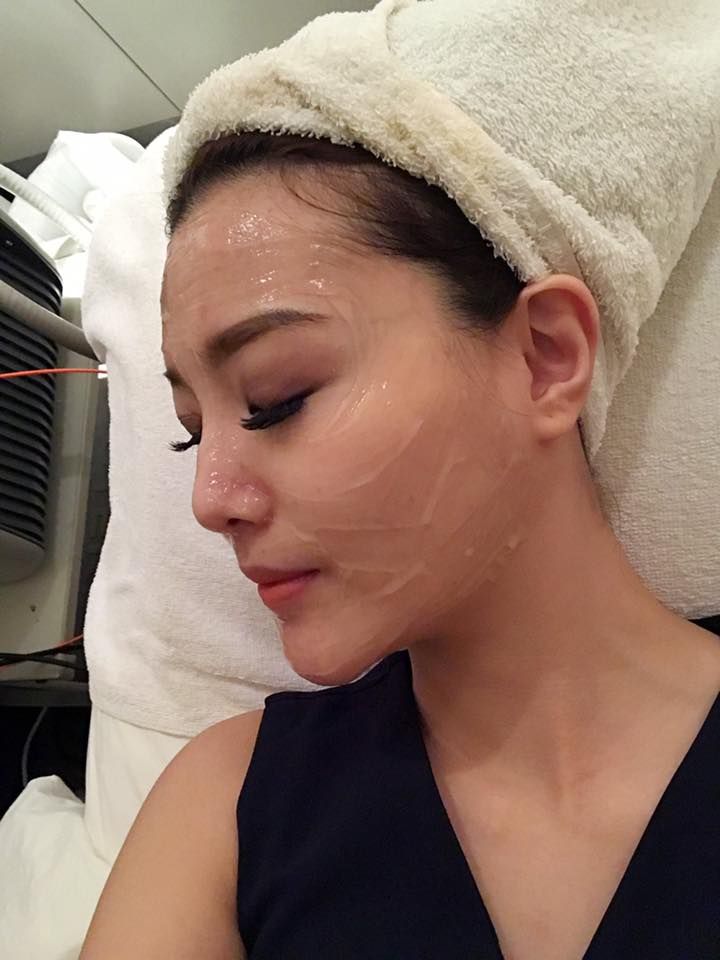 And here we go~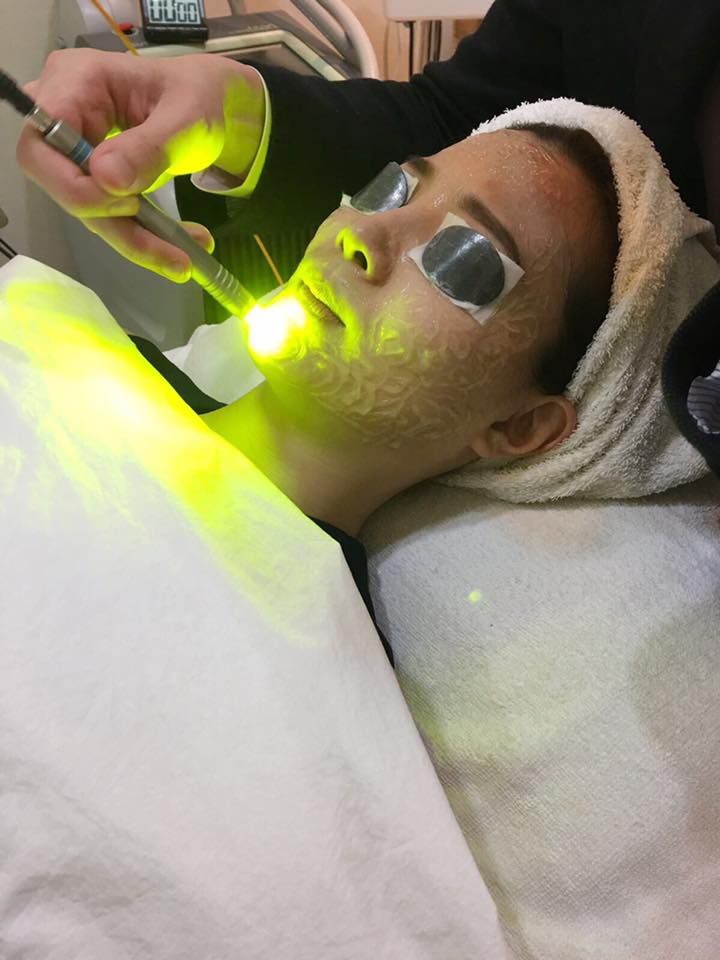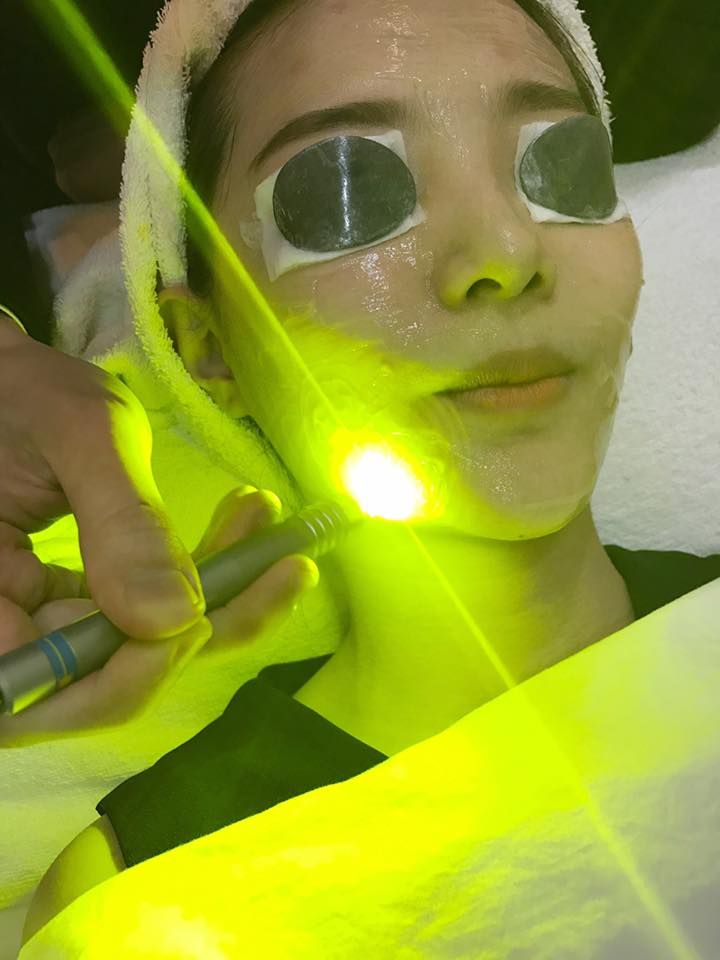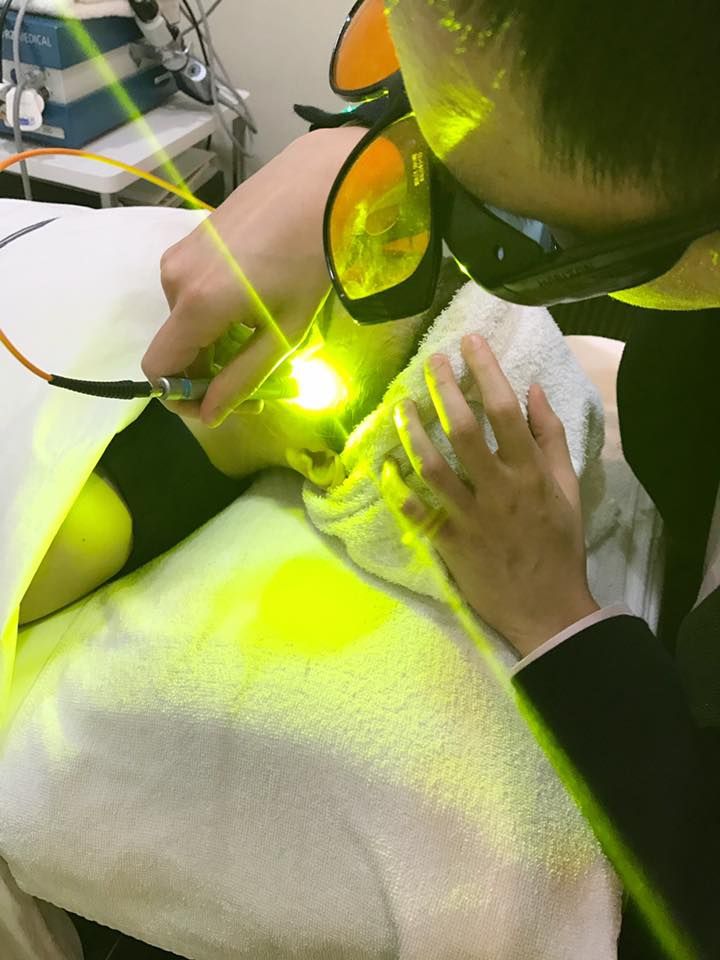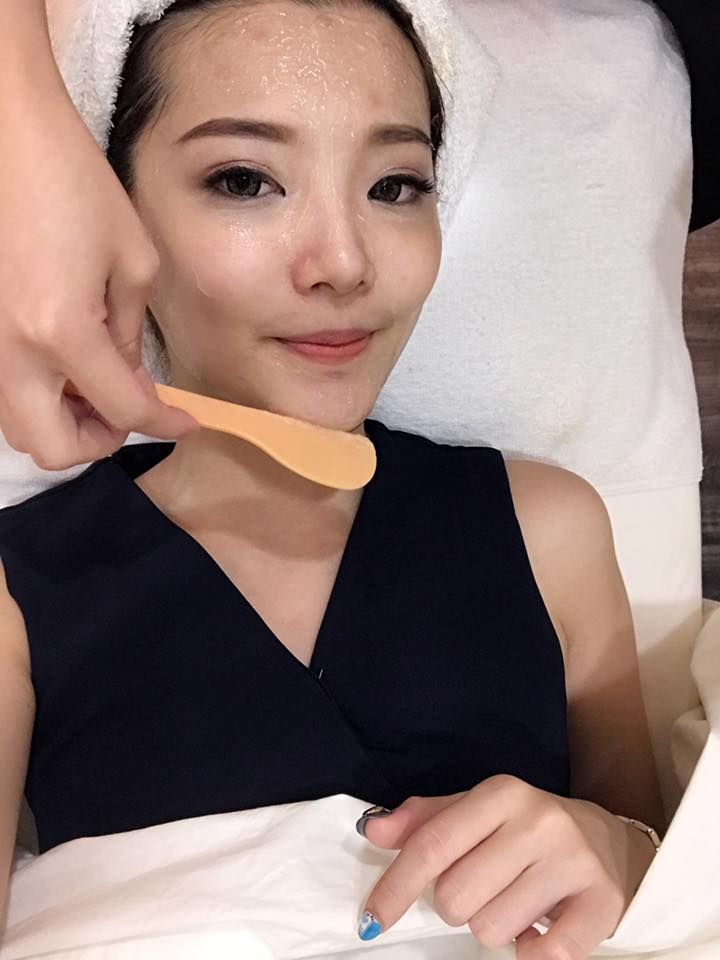 Treatment only lasts for 10-15 minutes and we are done! There's a weird tingling sensation (just like IPL) and to be honest sometimes it hurts a little where my skin area is more sensitive.
To the dressing room right after the treatment to touch up my makeup.
And yes, you CAN apply makeup after the treatment so there's no fear of walking out looking like witch!! In fact, I usually go for my errands or dinner after the Laser Treatment 🙂
Ahh kinda glad that they are located at Shaw House. So convenient!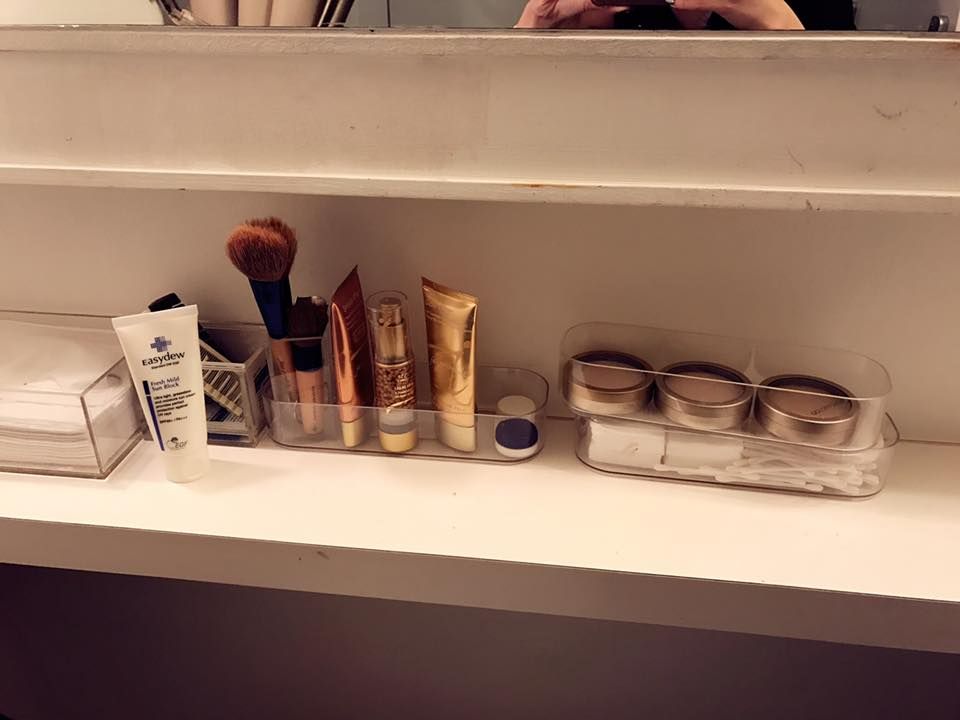 All of these make up are free to use! Feeling like a pampered princess already!
Say hi to softer and smoother skin!
Thank you My Fat Pocket team for the recommendation! ASTIQUE Clinic is by far the best Aesthetics Clinic I've visited by far! Two thumbs up*
Details:
http://www.astiqueclinic.com.sg/
ASTIQUE Clinic
350 Orchard Road, Shaw House
Singapore 238868
Phone: +65 6732 3801
Bye! x