Voted & Awarded Best Permanent Makeup Eyebrow Eyeliner Lip Embroidery in Singapore
We are proud to announced that Beauty Recipe Aesthetics was voted by more than 100,000 people over one week and has won the Best Permanent Makeup: Eyebrow, Eyeliner, Lip Embroidery and the Best Organic Facial from Spa & Salon 2018 Beauty Insider Award(Singapore's Leading Beauty Review and Magazine Site).
This is really good news after good news recognising us at the top in the Semi Permanent Makeup & Beauty industry. We are also Awarded at International Permanent Makeup Championship 2018 beating over 400 contestants globally earlier this year. With a well-known approved International Training Academy supported by government grants, we have trained thousands of students locally & globally. Due to this, have a very strict selection process of all our therapists to be highly skilled with international exposure.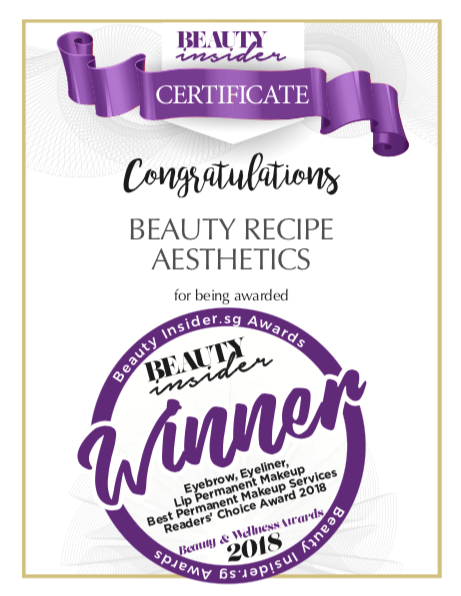 Beauty Recipe Aesthetics believe in using the best products for our clients. Our own organic plant based colour pigments from Korea with nano technology micro pigment has high retention rate with great skin absorption, safe on sensitive skin and does not change colour over time.
 Beauty Recipe Aesthetics highly raved about latest Powder Gradient Eyebrow Embroidery. No downtime, no redness, painless with high colour retention rate with this amazing technique. From light to a darker tone with powdered stardust shadow effect in order to create pixelated spots for demure and feminine eyebrows. This way the brows stays in high definition while looking very natural just like putting on powder eyebrow makeup.
Beauty Recipe Aesthetics 6D Nano Eyebrow Embroidery has been dominating the market for over 5 years. Our techniques of super natural fine line strokes with an overlap of layering in the direction of your brows growth which blends into your eyebrows to give it a natural and realistic look. Our skills are so good that it is not easy to differentiate your real brows from the embroidery as the reason we call our technique 6D 'Nano' is because we use 0.18 cm super tiny rows of needles made into a slim blade for the microblading to create the thinnest line possible to mimic your real eyebrow hair to make it look as natural as possible.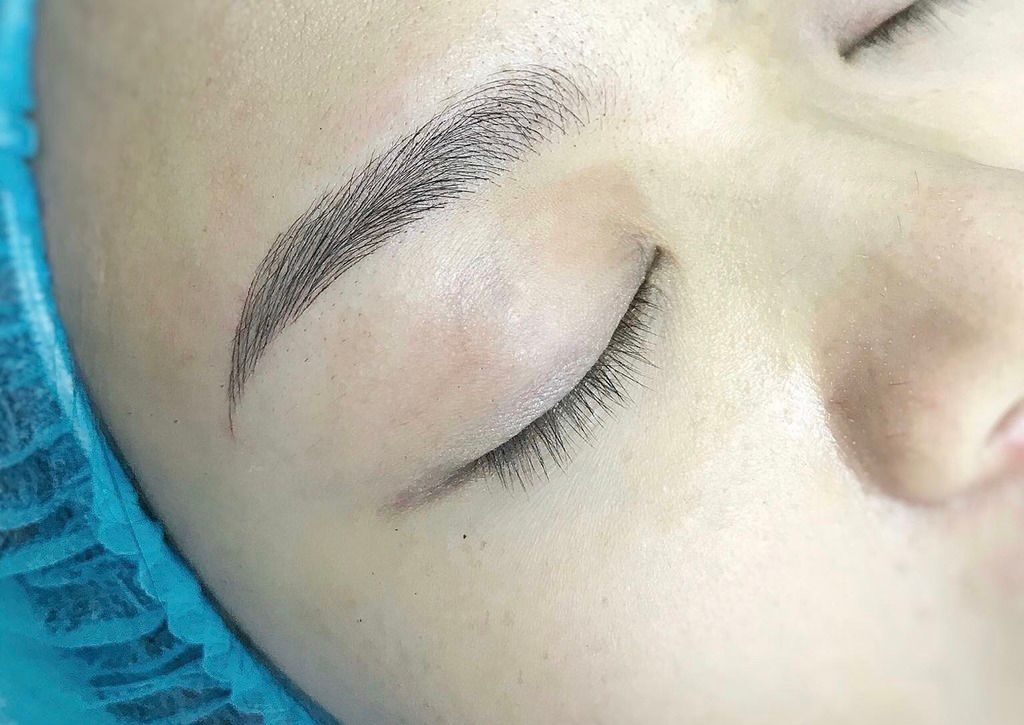 Most said that their Eyeliner Embroidery and Lip Embroidery experience was super painful and scary. But not at Beauty Recipe Aesthetics, it will be painless, non swell with no down time(photos below taken immediately after completion). Our Eyeliner & Lip Embroidery, with 3 steps numbing techniques and hassle free colour infusion, your eyeliner and lip color will last you a good 3-4 years. No more swollen fish eye look or sausage lips guaranteed! 🙂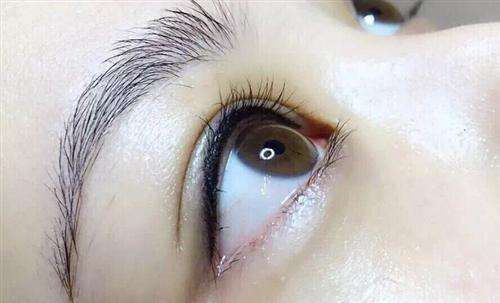 Voted & Awarded Best Organic Facial in Singapore
Another must try treatment is the Korea Organic Pumpkin Peel Treatment which will leave your skin shiny, radiant and soft in just one treatment!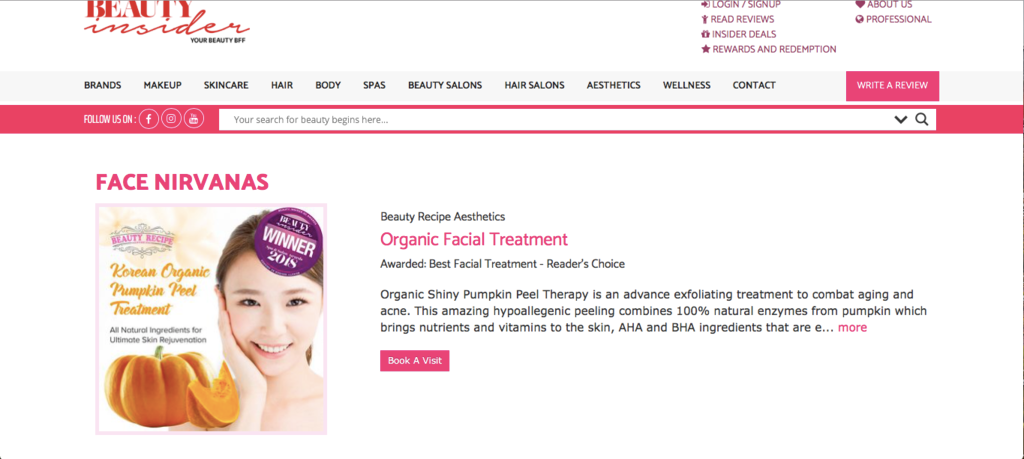 Pumpkin peel therapy is an advance exfoliating treatment to combat aging and acne. This amazing hypoallegenic peeling combines 100% natural enzymes from pumpkin which brings nutrients and vitamins to the skin, AHA and BHA ingredients that are effective for exfoliating and simultaneously breaks rough and fine dead skin cells. Pumpkin is rich in vitamin A, B, C, E, K photochemicals, minerals and omega fatty acids for ultimate skin rejuvenation.
Pumpkin has the highest concentration of Vitamin A of any vegetables! Pumpkin peels have been known to stimulate circulation and promote healing of the skin due to the beta carotene and vitamin A. Those with sensitive skin will be able to tolerate a pumpkin peel because it is not too intrusive. larity and skin smoothness will be seen immediately following a pumpkin peel.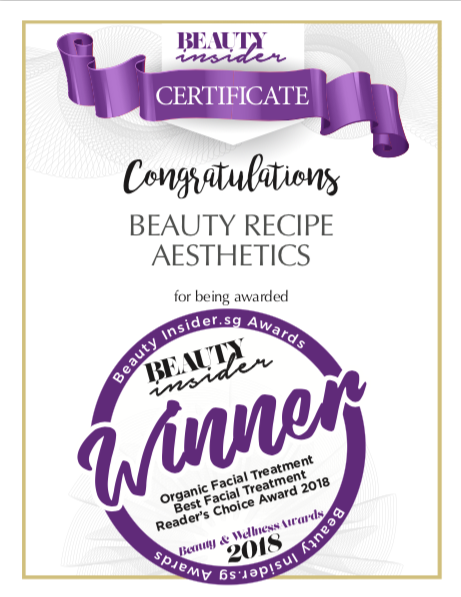 Contact us now for the latest promotion and step out anytime looking great without any makeup on.
Email: enquirybeautyrecipe@gmail.com
Website: www.beautyrecipe.com.sg
Instagram: thebeautyrecipe
Facebook: https://www.facebook.com/beautyrecipesingapore/
 🙂
Beauty Recipe Aesthetics
Outlets at:
Orchardgateway – 6702 3062
Jurong East – 6567 3568
Marine Parade – 9859 3982
Comments
comments