Venna Rice Spa and Indox Natural Fruits Veggie Enzyme
As a beauty blogger, beauty trainer and business owner, I always believe that 100% natural ingredients for skin and body healing is the best way because there will not be side effects and it suits everyone of all ages. Below are 2 award winning products that is voted best face saver for 2018. 100% natural and organic way for beautiful skin and natural weigh loss which is GMP, HACCP, ISO, HALAL Certified.
VENNA RICE SPA
VENNA RICE SPA is a face mask and scrub. A natural therapy to have a healthy skin. It cleans and polishes your skin with deeply rice enzyme and oat refining give your skin a silky smooth texture. Besides that, it make your skincare product penetrates better into skin. It has natural moisturizer from soy and oat refining give your complexion a healthy glow. It gives you a brighter and even skin tone. It also improve on scar and acne. Ideal for all skin types.
Below is a video testimonial of how Rice spa and Indox has helped her.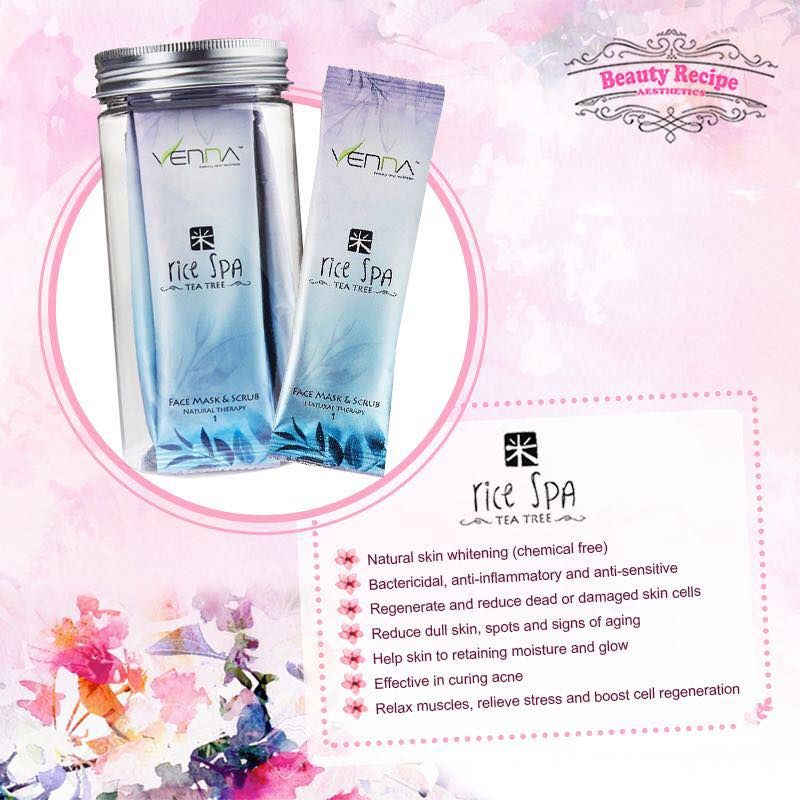 Ingredients : Rice Enzyme Powder, Oatmeal Extract, Multigrain, Aloe Vera, Tomato Extract, Seaweed Extract, Tea Tree Oil, Peppermints Essential Oil, Polyphenols, Enzyme
1) No Talc
2) No Artificial Coloring
3) No Raw Animal Materials
4) No Mineral Oil
5) No Artificial Fragrant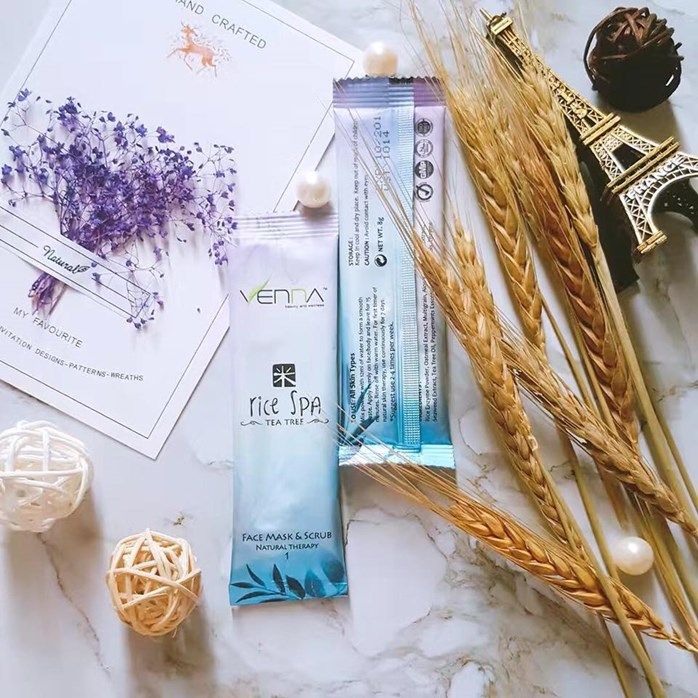 Why is Exfoliation Important?
Skin exfoliation & polishing is essential to keep skin healthy and glowing. As we age, the process of cell regeneration slows down,. This means that our body is slowing down in shedding off skin cells & generate new ones. When old skin cells start to pile up on the surface of the skin, it can leave skin looking dull, rough & dry. furthermore, the build-up of ded skin cells can result in excessive oil & clogged pores, leading to blemishes & acnes. Regular exfoliating routine will leave your skin looking fresh & healthy.
Direction of use 1) Mix one sachet of rice scrub into 12ml water, stir well until it becomes a smooth paste. 2) Gently massage on face (and neck if desired) with fingertips using circular movement. 3) Leave for 10-20 minutes and rinse off with water.
9 sachets in one box. You may split 1 sachets for 3 times usage if only using on the face. Free brush & container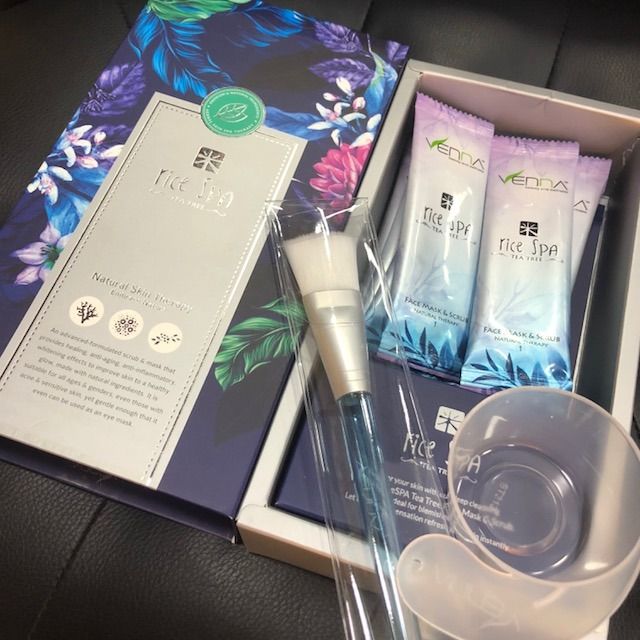 Rice Spa not only can be used for lightening dark spots and acne scars, it can be even used for lightening stretch marks and scars on the body too.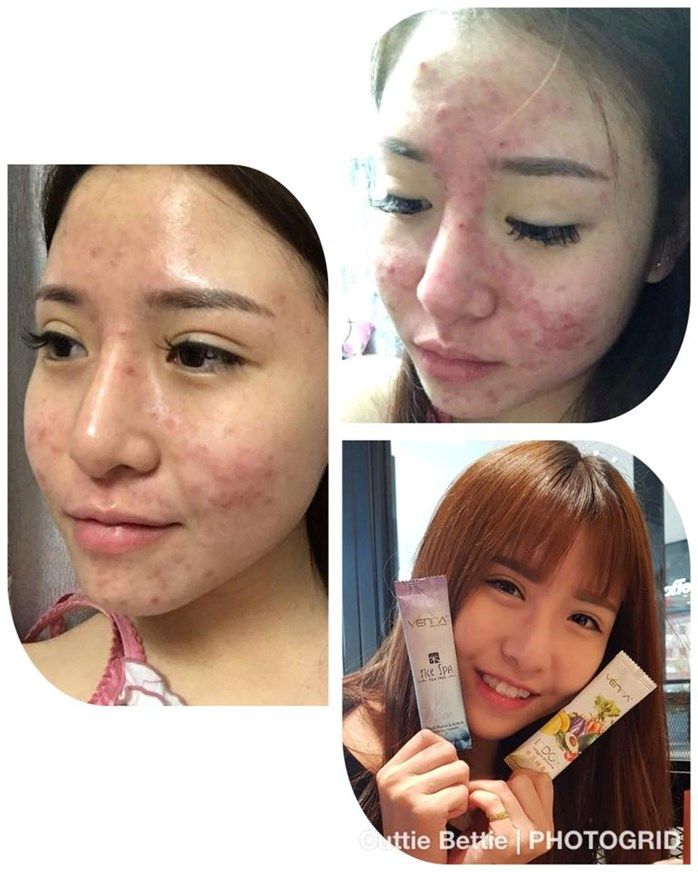 Retail Price: $48.50 SGD
Click on button to purchase Rice Spa with Paypal
---
VENNA INDOX NATURAL FRUITS VEGGIE ENZYME
How much our body produce natural enzyme is related to our age & physical condition. Human body has certain amount of enzyme. As it time passes, the amount will be reduced day by day. If the daily compensation is not enough, it will accelerate the loss of these natural enzymes in our body. Enzymes are keys of all nutrients!
There are many reasons for stubborn stool formation, such as stress. lack of exercise, body dehydrated & others. This may lead to accumulation of metabolic waste in the body that causes unsuccessfully elimination. The main cause of all these would also be eating habits, where people changes daily meal intake from fiber-rich brown rice, oats, rice & flour to refined white rice & flour. According to statistics, the average fiber we take nowadays is 15 grams/day, which is less than half of the daily recommended intake. Therefore, most people need to have extra boost in natural enzymes and fibre to thoroughly cleanse our body.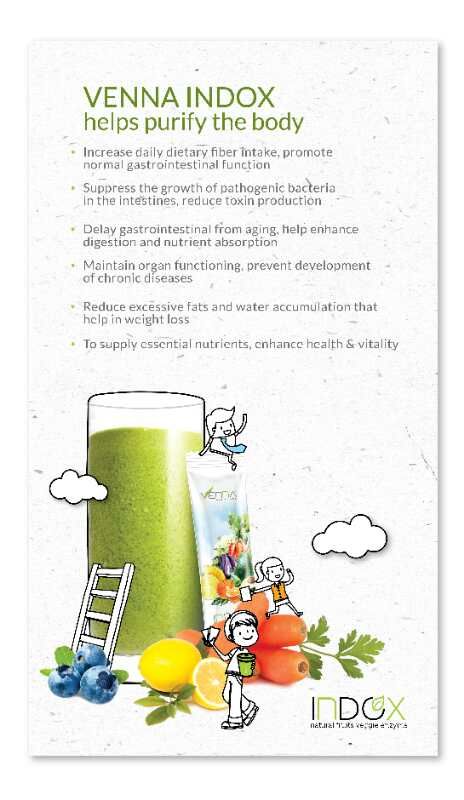 10 major ingredients: Apple Fiber, Oat & Wheat Fiber, Raspberry, Plumberry, Multienzyme, Aloe Vera, Green Tea, Wheatgrass, Galactooligosaccharide, Mixed Fruit Powder.
8 Hazards when toxins accumulated in your body
1) Serious Pregnancy Reaction
2) Harder to get Pregnant
3) Poor Immune System
4) Constipation
5) Growth Retardation
6) Bad Breath
7) Nutritional Malabsorption
8) Acne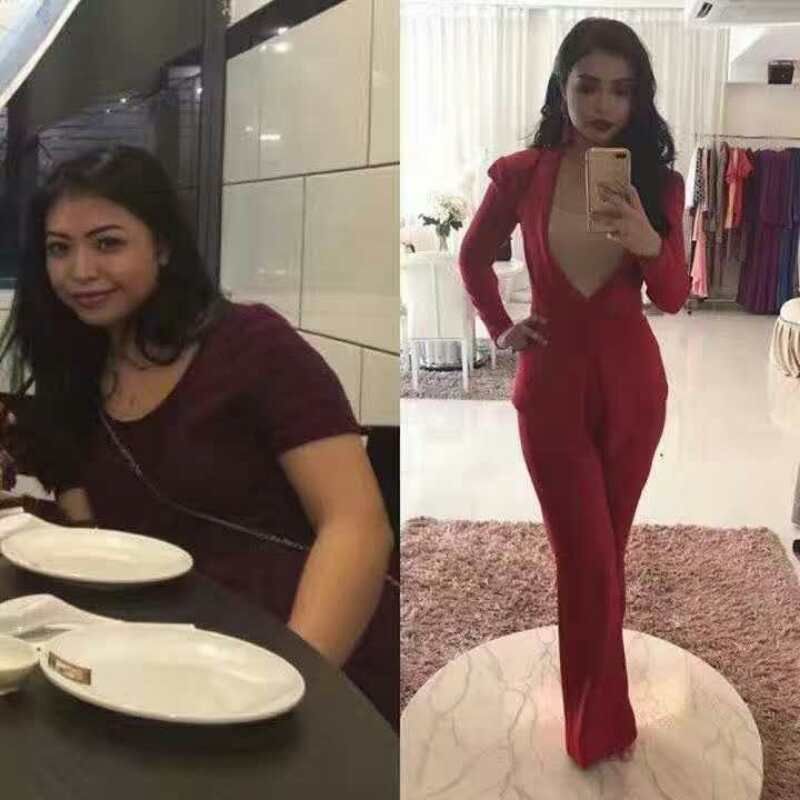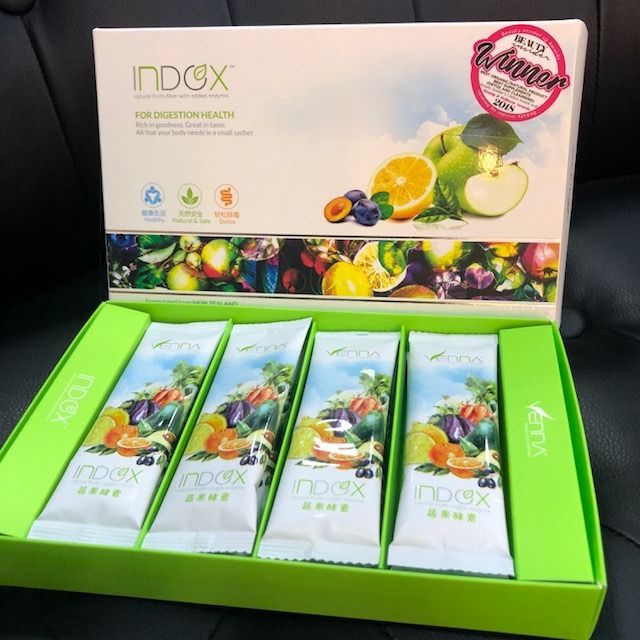 Can you keep on ignoring while toxin keep on growing everyday? If you don't pay attention to the seemingly simple health problems early, the consequences might become very serious. Have a strong and healthy body without further delay! Detox your body and experience healthy weightloss. 10 sachets per box. Take once a days before bed time.
Retail Price: $48.50 SGD
Click on button to purchase Indox with Paypal
Beauty Recipe Aesthetics
Outlets at:
Orchardgateway
Jurong East
Marine Parade
For more info visit: http://beautyrecipe.com.sg/products/
Email: enquirybeautyrecipe@gmail.com
Call or WhatsApp for enquires or wholesale of products @ 9859 3982
Comments
comments