Non Laser Tattoo Removal Singapore 
The Non Laser Tattoo Removal is a hassle free way to remove your tattoo which is much better, safer and less expensive. 
We offer both services, in house training and Online Video Training(for overseas students) programme for this technique. 
Beauty Recipe Aesthetics is highly recognised being the top in the Semi Permanent Makeup & Beauty industry. Voted by more than 100,000 people over one week as winner of Best Permanent Makeup: Eyebrow, Eyeliner, Lip Embroidery by Spa & Salon 2018 Beauty Insider Award(Singapore's Leading Beauty Review and Magazine Site). We are also Awarded at International Permanent Makeup Championship 2018 beating over 400 contestants globally. With a well-known approved International Training Academy supported by Singapore government grants(Skills Future for Singaporeans), we have trained thousands of students locally & globally.
In our internationally recognised academy, the courses are USA, UK and Australia Accredited which means you will be able to get insurance to carry out these services in your strictly regulated industry.
Benefits of Non Laser Tattoo Removal over Laser Tattoo removal?
– Does not leave scars
– Does not affect hair growth
– Less pain / almost painless
– Less down time
– Faster recovery
– Less sessions needed
– Less expensive
– Safe
How does it work?
A safe, certified tattoo removal solution goes into the surface dermis layer of the skin by using a similar tattoo tool used for eyebrow embroidery or micro-pigmentation which will then pull the pigment implanted into the skin back to the surface almost immediately. The original tattoo ink will be sucked upwards though the skin and scab containing the tattoo ink will be formed over the treated area similar to when like you get your eyebrow embroidery done for the next few days. The scabbing and healing process is around a week. When the scabs falls off, more tattoo ink will be extracted together with it. Over a period of one month, there might me more scabbing(but very mild skin) which will continue to pulls out even more tattoo ink.
How many treatments do I have to have?
Although results from first treatment are immediately visible, semi permanent makeup can be removed in as little as three treatments. Body tattoos usually require up to six treatments.
Is it painful?
Numbing will be applied to make the process as painless as possible. As everyone's pain threshold is different, just let us know if you feel any pain and we will be happy to add more numbing to make you feel as comfortable as possible during the treatment.
Will there be scarring or drop of hair?
As only the epidermis is affected,  there will be no traces or scars because the base layer cells of the epidermis are able to regenerate completely. Compared to laser removal this method is much cheaper,  safer, less painful and less prone to complications after treatment.
How do I Get Started?
Just make an appointment to come in for a free consultaion. For eyebrow embroidery and eyeliner tattoo removal it is charge at $150 per session.
For body tattoos, we will determine depending on the size of tattoo, location and complextity of tattoo so we can give you a estimated guess of how many treatments this might take.
How long does it take?
 The actual treatment time is less then half an hour.
How long between each treatment?
Come back after 4 weeks as it is the time needed for new skin to grow so that the skin is strong enough for us to do another session. We do encourage waiting longer in between treatments if possible as it gives your skin more time to heal. The body is very smart if we keep traumatizing the same area it will no longer respond by kicking out the color. The longer you wait the more effective each treatment is.
Healing?
There might be some redness on the skin after treatment depending on the client's skin sensitivity. After the procedure and for as long as you have the scab on the skin, keep the treated area dry for 3 days.
As scabs form pigment will come off but do not pick this can cause infection. Therefore application of aftercare antiseptic soothing cream is important too to prevent infection and enhance healing 2-3 times a day. You want to leave it alone and wait for the scabs to fall off once they are ready. Scab shedding might takes 7-14 days or even more.
No makeup or cosmetics on area for the next 10 days.
Try to avoid excessive sweating or going under sun or swimming for 2 weeks.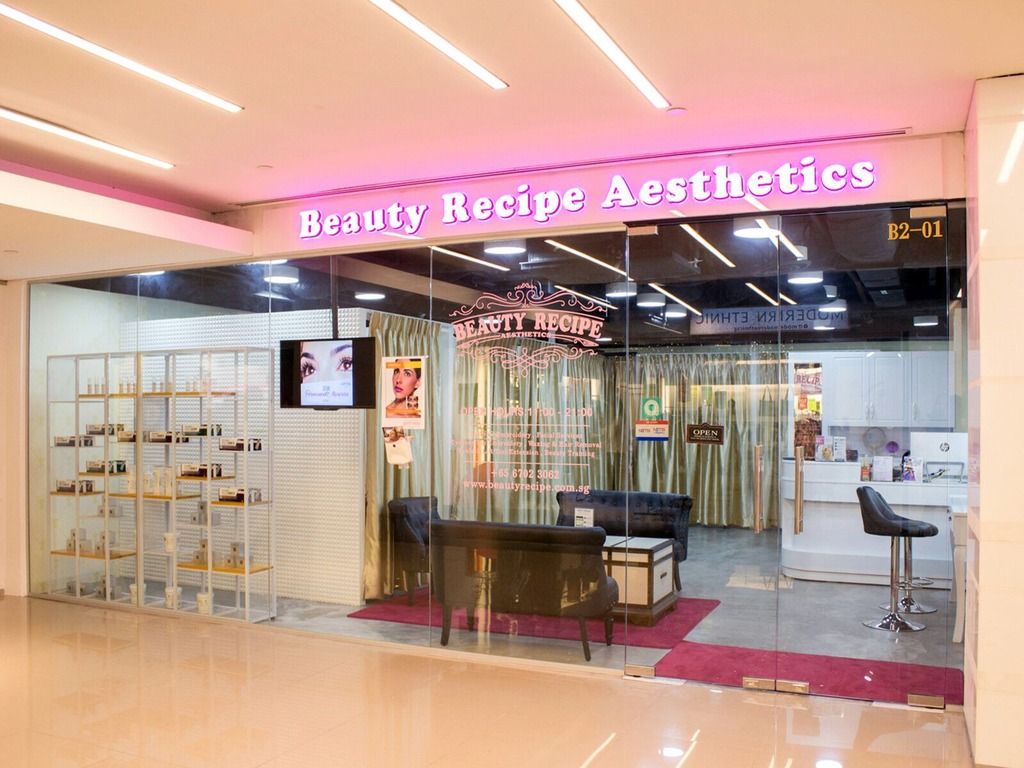 3 outlets: Jurong East & Orchardgateway & Marine Parade Central
For appointment booking and course enquiry call hotline: 6702 3062 / 9859 3982
For more info and photos, do visit Beauty Recipe Facebook Page and Website
FACEBOOK PAGE: https://www.facebook.com/beautyrecipesingapore/
Instagram: @thebeautyrecipe
WEBSITE: www.beautyrecipe.com.sg
Comments
comments