Korea Water Shine Covered BB Glow Skin Treatment Singapore 
Korea Water Shine Covered BB Glow Skin Treatment Singapore
This is the hottest beauty topic in Korea now – Water Shine Covered BB Glow Skin <驻颜粉底>
Water Shine Covered BB Glow Skin treatment with after 1 -2 sessions you can achieve that glow, radiant poreless looking skin for up to 4 months.
Skin coloured ampoules made by plants and together with boosters can be use with MTS (Micro Needle Therapy System) that can gives you that immediate skin brightening and rejuvenation effect using micro needle derma roller to maximise direct penetration of active ingredients into the skin by creating tens of thousands of microscopic opening with a fine nano needle that is thinner than hair with KFDA approved 100% natural ingredients skin Colour ampoules.
There is no pain, no redness, no downtime and immediate result for this semi permanent skin foundation treatment.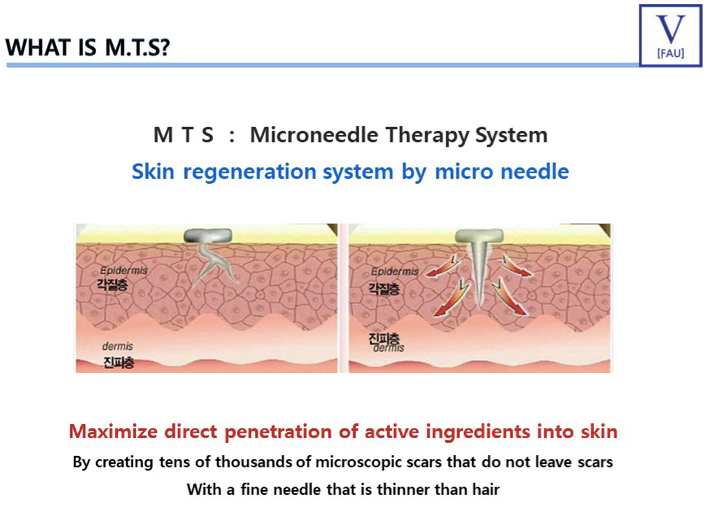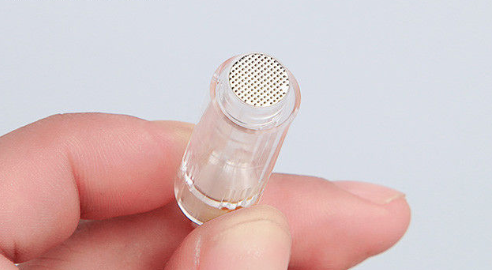 What products do we use? 
Brand used is Stayve (Made in Korea). We are the wholesaler for this product so bulk purchase of BB glow MTS ampoules items, machines, MTS nano needles or Training programme(we can also provide online live video chat training for you to do this treatment confidently _Click LINK for course info_) please email to enquirybeautyrecipe@gmail.com
Types of Ampoules:
MESO Foundation No. 1 – For Fair Skin (12 bottles)
MESO Foundation No. 2 – For Tanned Skin & Men (10 bottles)
MESO Foundation No. 3 – For African / Dark Indian Skin (10 bottles)
MESO AC Stem Cell Gold – Revitalizing, repair and cell regeneration (10 bottles)
MESO Wrinkle Stem Cell Culture – Lifting, firming and tightening (10 bottles)
MESO moisture stem cell culture – Intense Hydration (10 Bottles)
MESO EGF Peptide Gold Ampoule – stimulates collagen growth (10 bottles)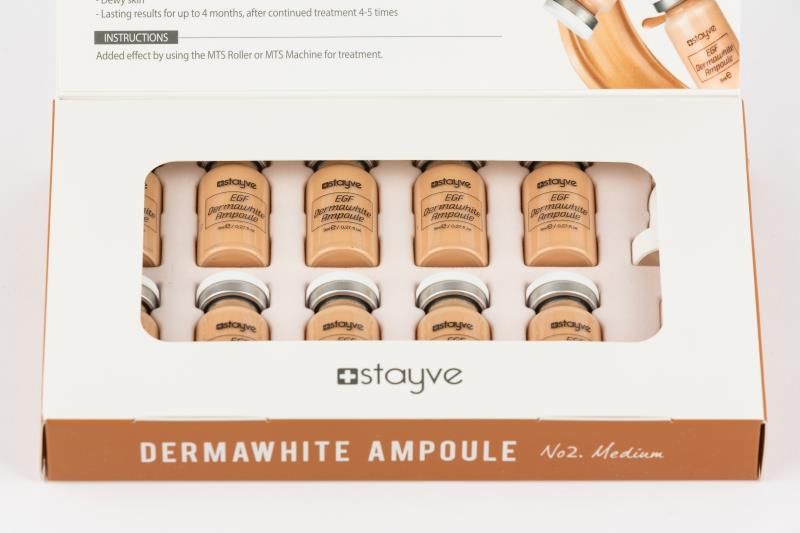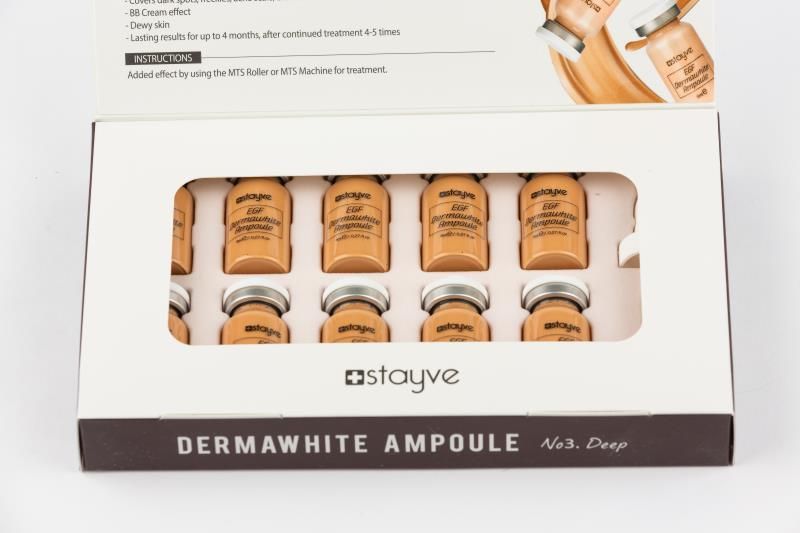 Full Details of Treatment
Treatment Duration – 2 hours
Full Details of Treatment Treatment Duration – 2 hours
All materials and products used for this treatment are made from natural ingredients and safe even for sensitive skin. Cleanser, toners, moisturizers, serum, ampoules, special treatment item, lotion and masks are all made from hi-tech process in Korea.
The Watershine Covered BB is combined with our Beauty Recipe Signature Facial to produce better and proven results. You can check the photos below and customers testimonials.
Step 1: Eye & makeup removal with FAU Korea Shiny Pumpkin Hydra Cleansing Milk. It is a regenerating, moisturizing and soothing cleansing milk.
Step 2: Double cleansing with Kikumoto Deep Cleansing Detox Facial Soap. This Soap has Magical Ionic Effects. Organic Handmade over period of 75 days of minerals refinement without adding any chemicals. Contains pearls Promotes healthy skin and nourishment to highly improve skin texture. Cleanses skin from dirt and excess oils. Balances skin's pH value, leaving it cool and refreshing.
Step 3: Organic Rice Spa, a natural healing therapy for bright, clear, fairer and beautiful skin.
Step 4: Hydro-dermabrasion Machine will be used to gentlly exfoliate surface layers of skin using fine crystals or minute diamond-studded tips to abrade the skin and vacuum suction to remove dead skin cells. You shall feel a sensation of "skin pulling" and "water dripping" throughout the procedure. Extremely soothing, comfortable, total skin-rejuvenation procedure.
Step 5: Radio Frequency RF Therapy Machine to Massage for face tightening, firming effect and open your lymphatic drainage points to drain away your toxins.
Step 6: Now before we start on the Water Shine Covered BB procedure we do the Static Electro Therapy which will helps improves your blood circulation and clear your blockage internally. Followed by extraction if required by client.
Step 7: Water Shine Covered BB Treatment. Rolling the micro needle derma roller with the KFDA approved 100% natural ingredients skin Colour ampoules. Well, not to worry as it is not really needle but a micro nano plate so no pain or numbing cream is needed for this treatment. Individually packed in sterilised packet for one time use with each new customer.
Step 8: FAU Korea Centella Moisture Calming Gel Mask is put on for 20 minutes for soothing and moisture applied together with a LED Light Phototherapy Treatment Mask to enhance skin absorption, whitening, promote collagen growth and to enhance the effect of the whole treatment.
Step 9: Lastly before you go, we tighten your pores with our miracle pore tightening Centella Moisture Toner, which contains rosa centifolia flower water, centella asiatica extract, witch hazel and allantoin for regeneration, moisturizing and soothing.
*Client should put on sun block and avoid going under strong sunlight for 2-3 days
*Client should not use harsh soap or scrub or heavy skin care products on their skin for 24 hours
*Client should not put any foundation makeup for 24 hours and let the pores close up first
Now you are ready to flaunt your radiant, dewy and glowy skin that looks like Korean Drama Actresses!
Below is Phisiothera Functional Skincare color pigments which is a KFDA approved skin color ampoules (100 percent natural ingredients) which are produced only for this special skin treatment.
This treatment is suitable for any type of skin with 3 different kind of BB coverage color to suit and blend into your skin. Suitable for even Men to do.
Advantages of MTS (Micro Needle Therapy System) Treatment

Promote regeneration of cells by induces collagen to speed up new cell formation
Depletion of damage aging cells to fill it with elastic clean cells that can restore fine scars
Effective skin brightening, skin whitening and wrinkle improvement
Pigment contains stem culture ingredients abstracted from Niacin polyimide, Albutin, EAA
All components are made of vegetable elements for BB glow
This treatment will not clogged up your pores unlike applying makeup foundation or bb creams. (in fact it helps to unblock and minimize your pores)
Results Proven at Beauty Recipe for long term skin improvement. Our Head Beautican more than 40 years will take good care of your skin.
PROMOTION
Bringing the latest Korea treatment to you only at
$288 for 1 session
$500 for 2 sessions
$700 for 3 sessions
*Free Hydro-dermabrasion, RF firming, Electotherapy and LED Light Phototherapy Treatment worth $388 value added with Water Shine Covered BB Treatment*
CLICK ON THIS LINK TO REDEEM FIRST TRIAL PROMO AT $288:
If you have any enquiry you can email me at enquirybeautyrecipe@gmail.com or call 6702 3062.
Beauty Recipe your Semi Permanent Makeup specialist & government approved training provider
3 outlets: Jurong East & Orchardgateway & Marine Parade Central
For appointment booking call hotline: 6702 3062 
For more info and photos, do visit Beauty Recipe Facebook Page and Website
FACEBOOK PAGE: https://www.facebook.com/beautyrecipesingapore/
Instagram: @thebeautyrecipe
WEBSITE: www.beautyrecipe.com.sg
Comments
comments