I am very excited that many many popular bloggers now have also start to take interested to try out our Human Hair Eyelash Extension at Beauty Recipe. This time round I am honoured to meet Janice Goh , Blogger and model who have won so many pageants and awards.
Click here to see why our eyelash extension is the best? -> http://blog.myfatpocket.com/jessieting/best-human-hair-eyelash-extension-at-beauty-recipe/
——————————————————————————————————-
Here is her blog review:
One of every girl's wish is to wake up 'beautifully' literally, we call it au-de-natural good-looking.
Well, it is actually possible with the current embroidery stuffs, and eyelash extension which instantly brighten up the eyes!
I did my eyelashes the week before Christmas & i'm very happy that I went for it!
Have been very skeptical to try eyelash extensions again as I did it once before & I ended up having droopy-eyes like wearing a "broom" on my eyes. It just went very wrong.
However, I went on to try out the 'strand by strand' human hair method of eyelash extensions by Beauty Recipe and was really pleased with the outcome!
Difference between Cluster synthetic eyelash (the one which will make your eyelash ended up like a broom),
& Beauty Recipe human hair eyelash (which is one strand by one strand & most importantly soft and not prickly)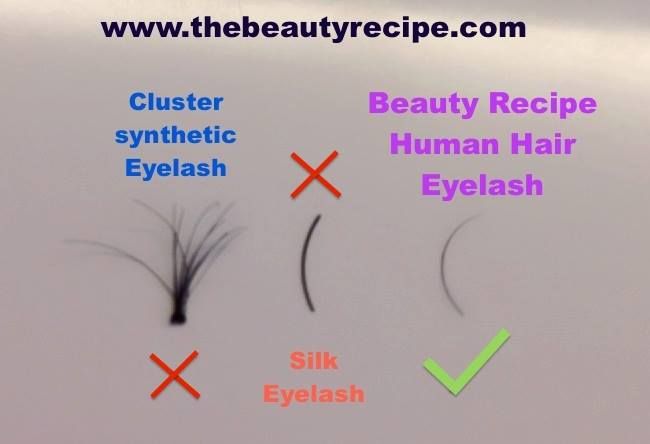 It looked as if I had eyelashes pasted onto my eyes, just that it will 'stay' with me for couple of week! And I all I have to do is some foundations, blushers & lipstick and i'm ready for work and shoot. I looked good even being awfully sick! (how imbalance can that be i know)
My confidence level boost instantly with zero makeup where I can snap tons of photos looking as if I had cosmetics on.
The lashes were so naturally spread, long enough to my liking & curled at a very natural way.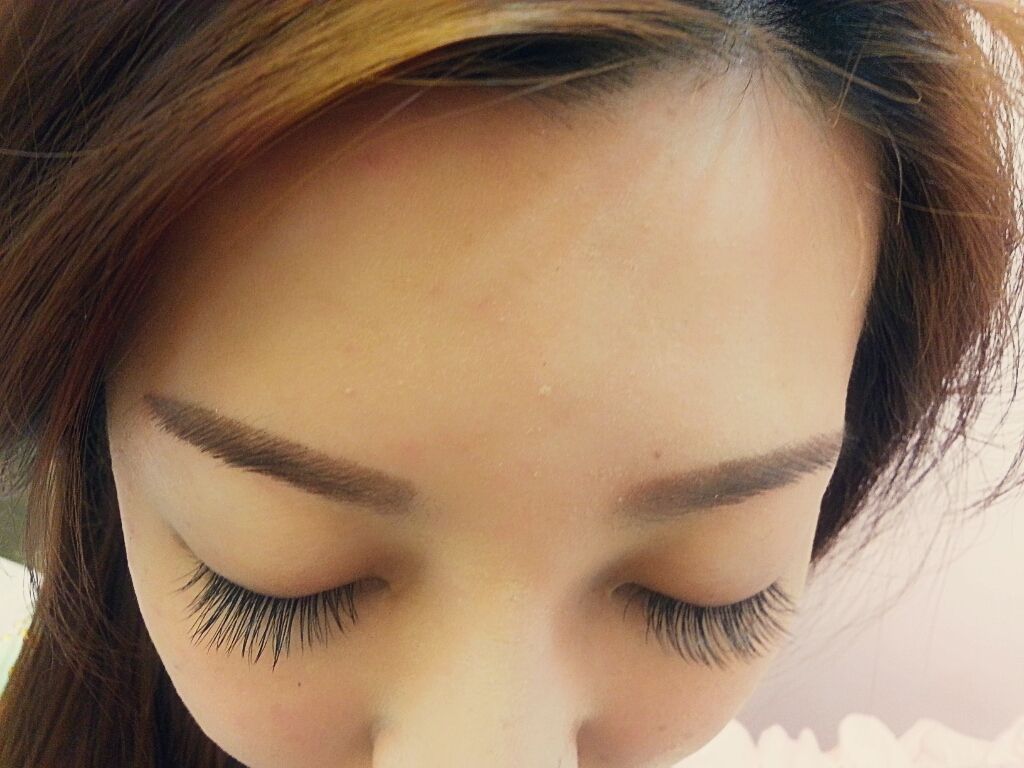 VERY NICE ISN'T IT ?!
Let me introduce you girls to Beauty Recipe!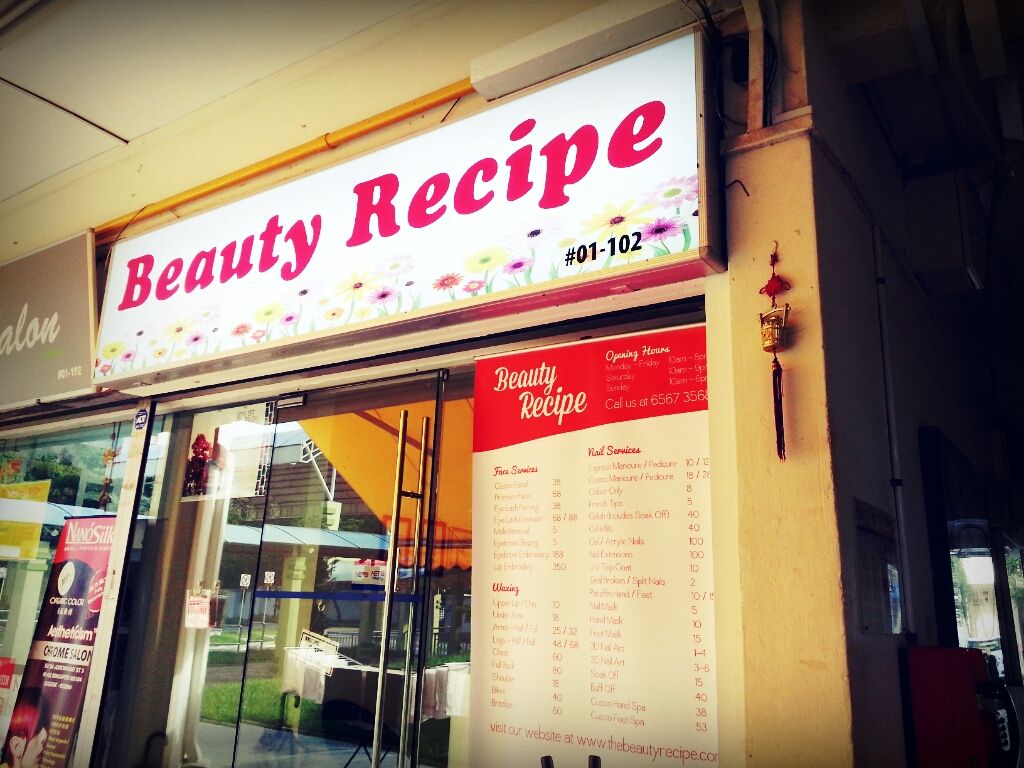 It is a one-stop beauty salon which does nails, eyelashes extensions, waxing, and facial services!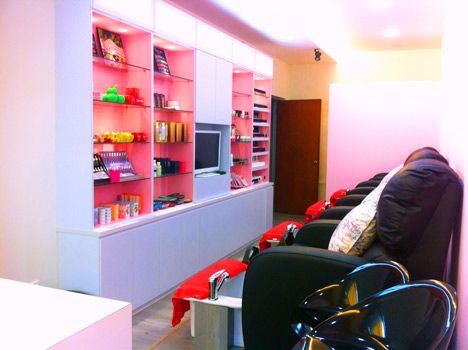 Was told to remove my eye make-up & thus my obvious dark eyes circles here! Sigh!
Before any extension on, my lashes were so pathetically short!
I was told by Yu, my eyelash technician that my lashes are considered full, just that it's short & straight.
Snapped this when we were starting on the process!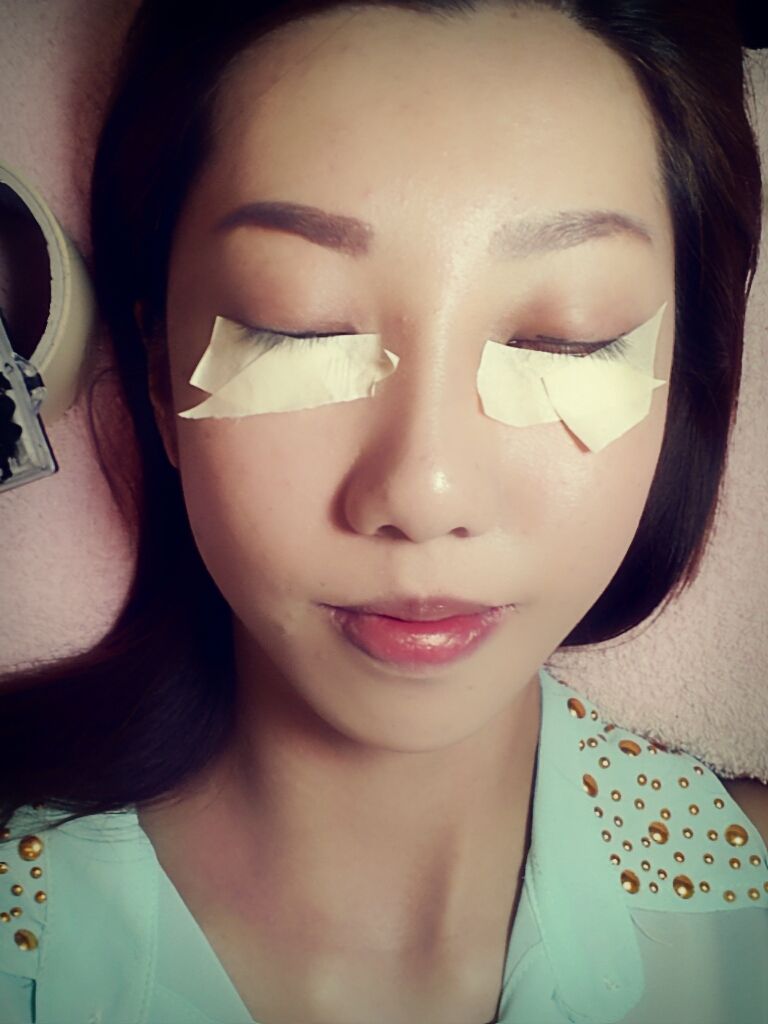 The whole process took about 1hour and 15mins for me, it is longer than usual cluster synthetic method as this requires more work & concentrations.
Fell asleep & finally when the princess woke up……
I have beautiful lashes!!
With the very patience & talented Yu, who did my eyelashes for me!
Pardon my just-wake-up face from my one hour nap hahaha.
Why choose Beauty Recipe for your eyelash extensions? 
1. Ultra fine and soft human hair lashes specially imported from Korea. So light and comfortable to wear. Easy to maintain. (you can see from the above comparison photo of Beauty Recipe lash thickness)
2. Does not cause your real lashes to break/drop or damage your eyelids  (Our beauticians set the eyelash 1mm away from your eyelid and every lashes are seperated individually to ensure your natural lashes grows well.)
3. Beauty Recipe is extremely generous with minimum 200 lashes per eye even for the most basic natural beauty look category. (Most places only provides 60 – 80 lashes for the basic lashes.)
4. Longer lasting (Since it is so light, it is less likely to drop so quickly. Do not have to spend extra money for removal if you prefer to just let it drop naturally without it looking awkward or ugly.)
5. Natural looking lashes that is individually curled and tailored to match each individual eyes shape. (Our beauticians are highly trained to ensure that the lashes are arranged and blended well with the original eyelashes to make it more natural-looking and will recommend the best style for your eye shape.)
6. Beauty Recipe uses medical grade glue and remover that does not have strong smell, sting the skin or cause allergic reaction. (Proper handling of adhesive materials is also necessary if you don't want to glue your eyelids and eventually become unable to open your eyes again. This may sound absurd but this is absolutely possible. Eyelash extension glue can be very powerful most especially for those semi-permanent and permanent eyelash extensions. However, a reliable salon like Beauty Recipe uses a specialise glue that only sticks with the hair and not with the skin)
7. Most importantly… Very competitive and affordable prices at Beauty Recipe!!!
Days after my eyelash extension WITHOUT any eye make-up on.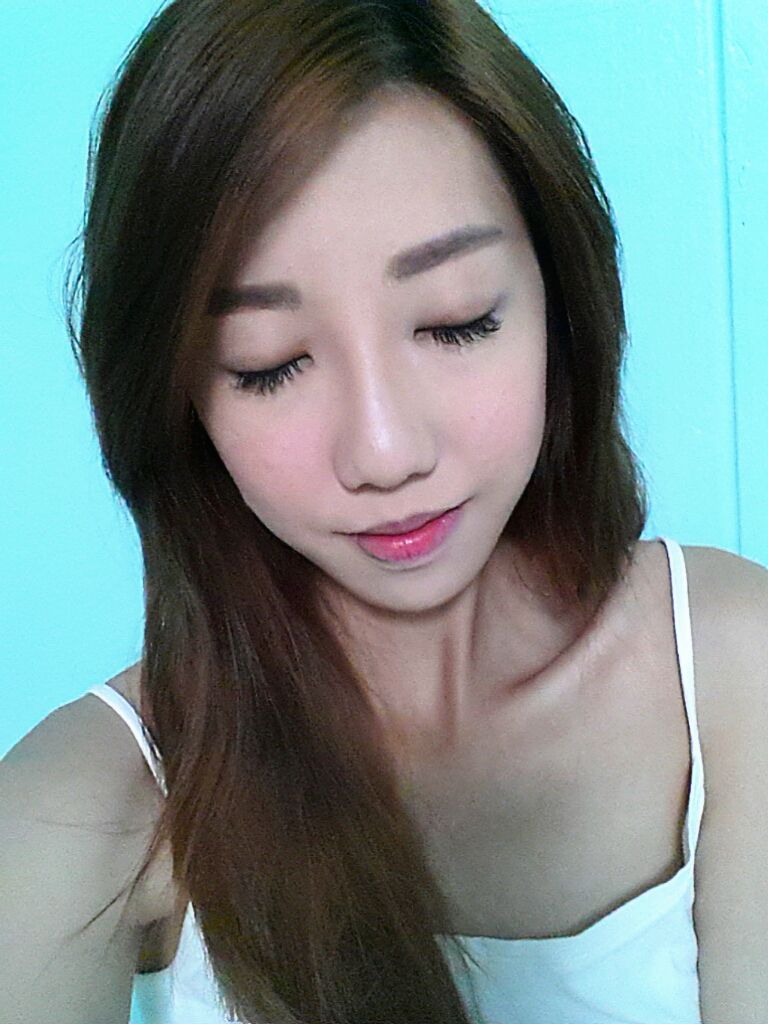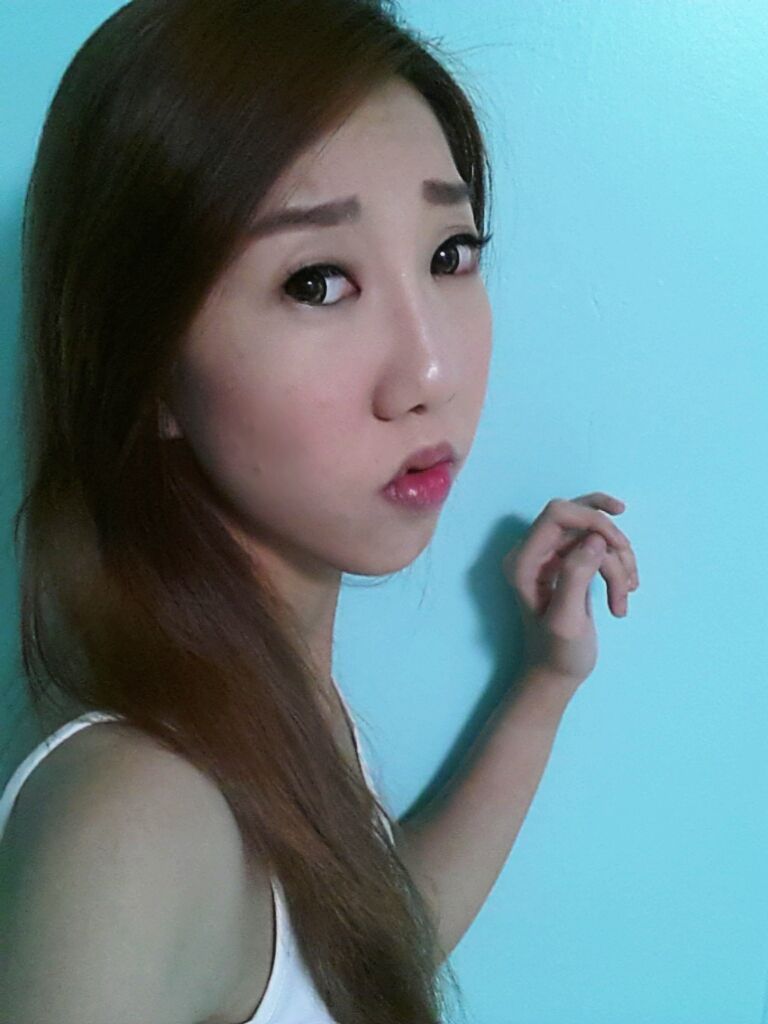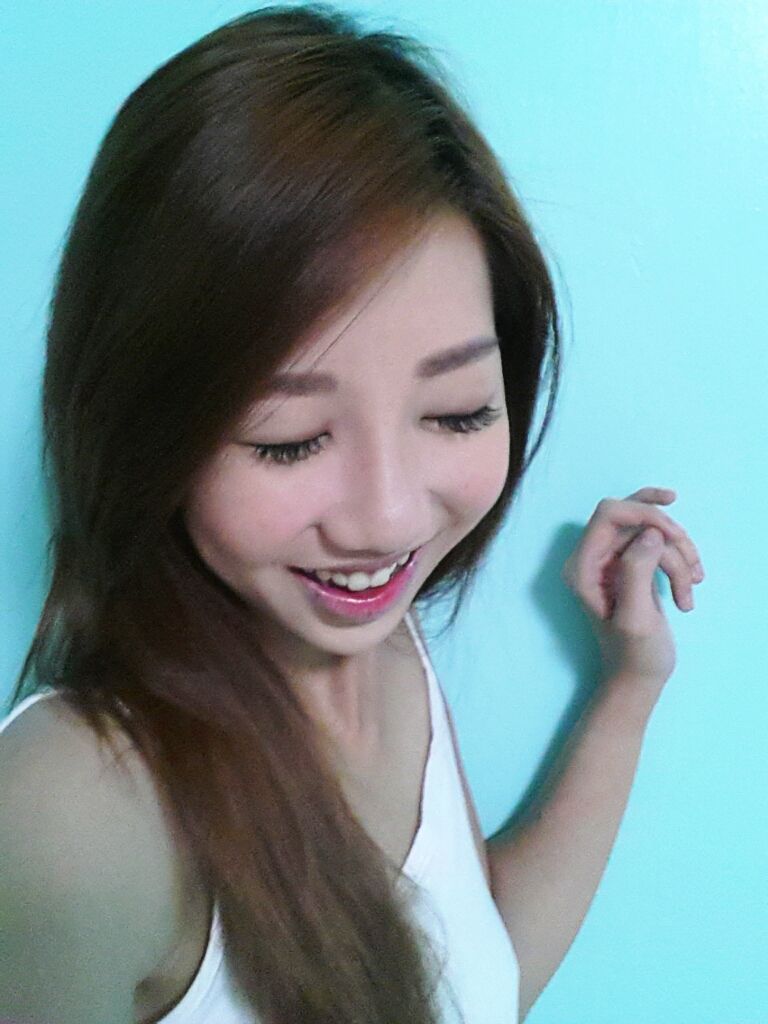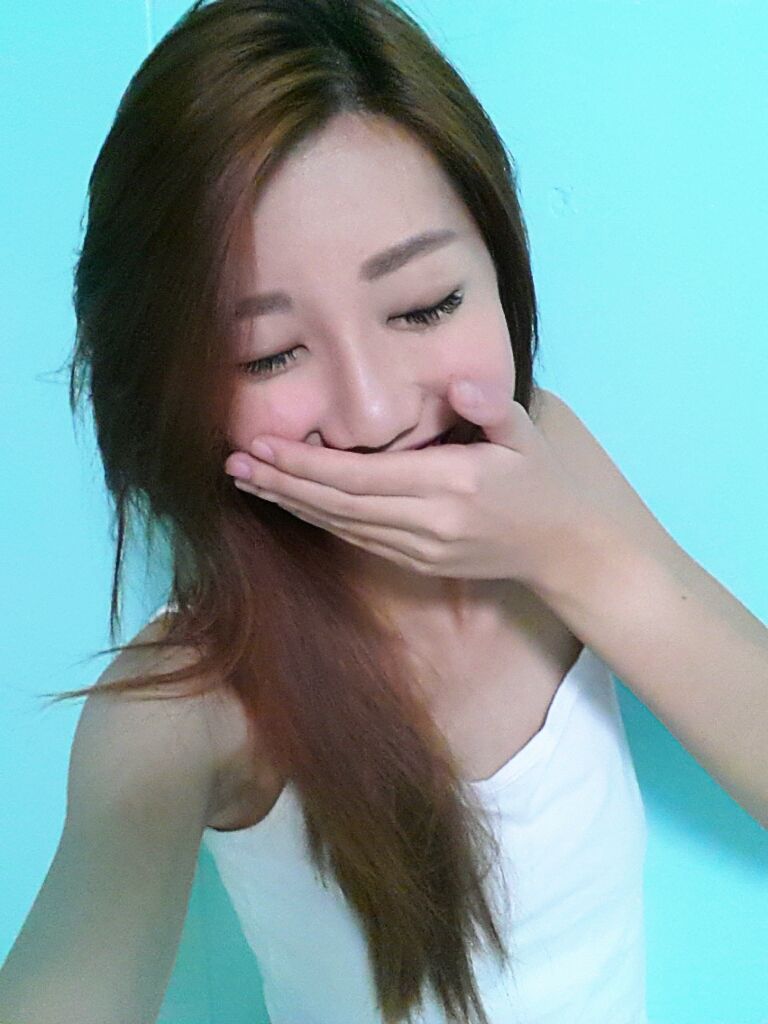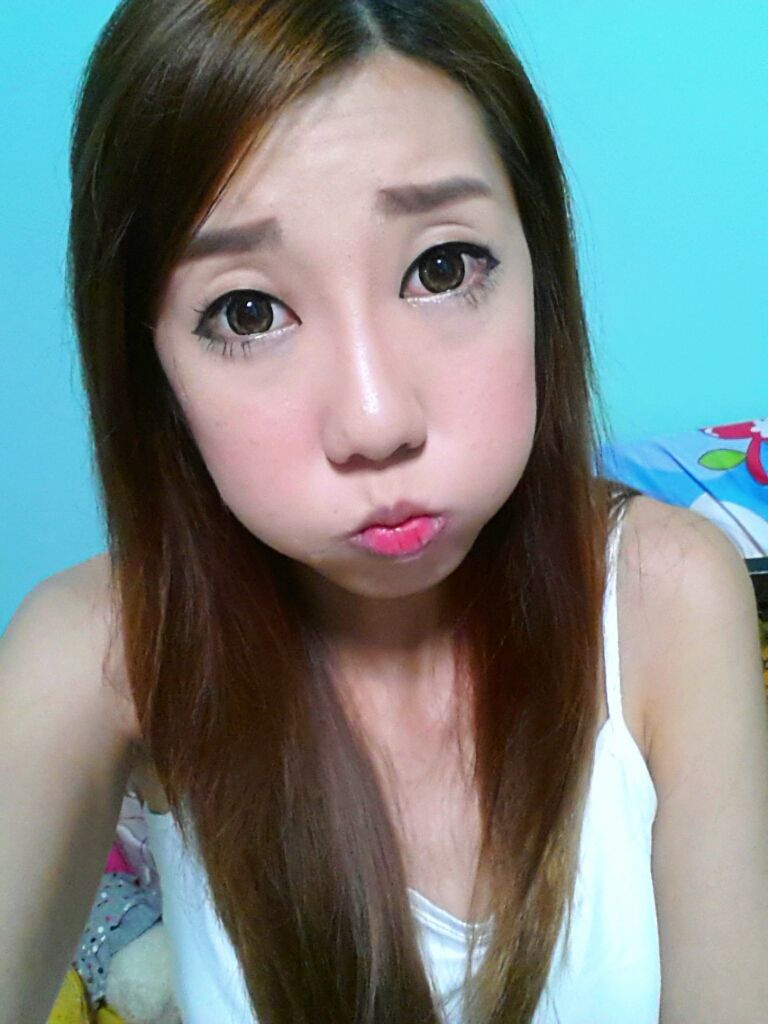 To all my readers!
You girls can try out this Human hair eyelash extension at only $68 now !
ADDRESS:
BLK 104 JURONG EAST ST 13 #01-102
SINGAPORE 600104
CONTACT: 6567-3568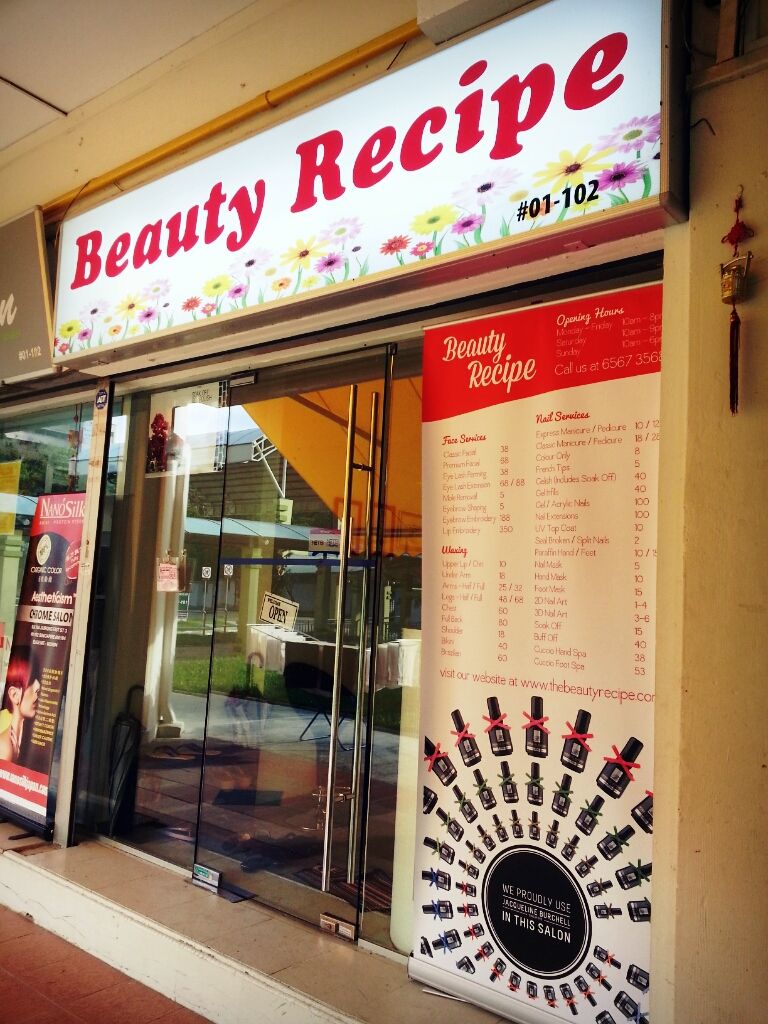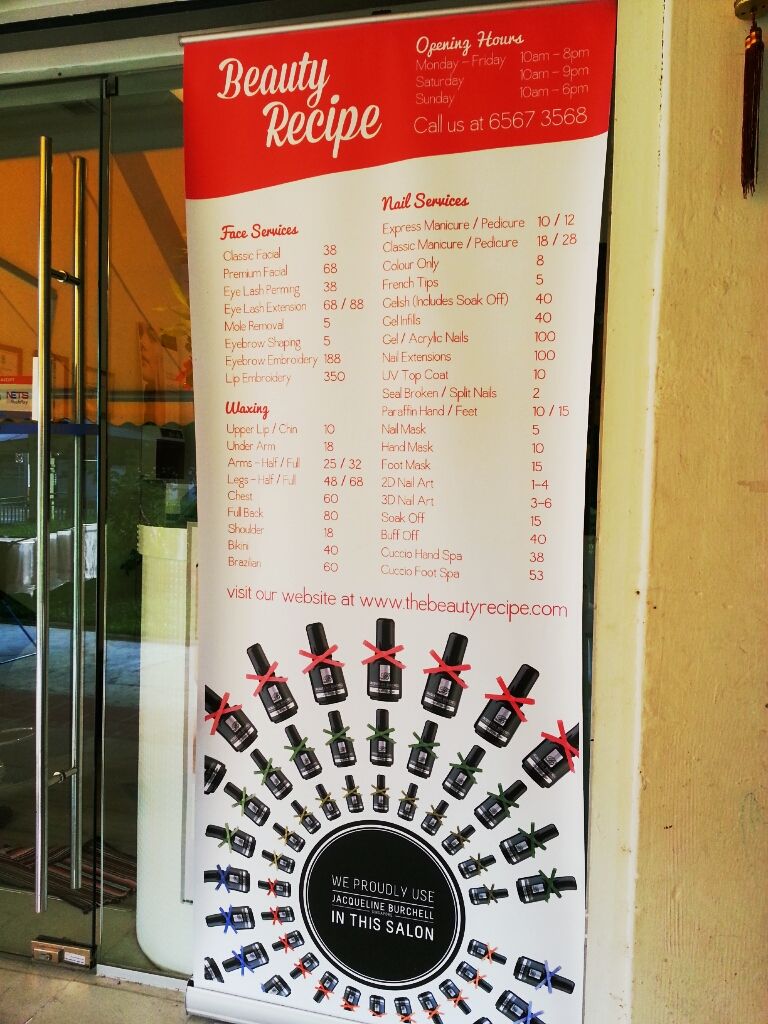 Add Beauty Recipe on Facebook – BUSINESS PAGE TO LIKE US
Visit Beauty Recipe Nail Art Gallery – NAIL ART CREATION PLACE
Website – www.thebeautyrecipe.com
Comments
comments