BB Glow Semi Permanent Skin Foundation Training Course Singapore 
BB Glow Semi Permanent Skin Foundation Singapore 
This is the hottest beauty topic in Korea now – Water Shine Covered BB Glow Skin <驻颜粉底>
Beauty Recipe Aesthetics Voted & Awarded Best in Semi Permanent Makeup. Our trainers are experienced, well trained and updated with the latest techniques in Korea every year to bring you the latest trend with the best treatments available out there.
Our courses are USA, UK and Australia Accredited which means you will be able to get insurance to carry out these services in your strictly regulated industry.
We are also the wholesale supplier for Stayve Meso Foundation and various products used for bb glow and mesotherapy. With increasing popularity and high demand for this treatment, we are now offering online video chat training for overseas students anywhere in the world to enjoy the best results & effects of this great treatment.
Water Shine Covered BB Glow Skin treatment with after 1 -2 sessions you can achieve that glow, radiant poreless looking skin for up to 4 months.
Skin coloured ampoules made by plants and together with boosters can be use with MTS (Micro Needle Therapy System) that can gives you that immediate skin brightening and rejuvenation effect using micro needle derma roller to maximise direct penetration of active ingredients into the skin by creating tens of thousands of microscopic opening with a fine nano needle that is thinner than hair with KFDA approved 100% natural ingredients skin Colour ampoules.
There is no pain, no redness, no downtime and immediate result for this semi permanent skin foundation treatment.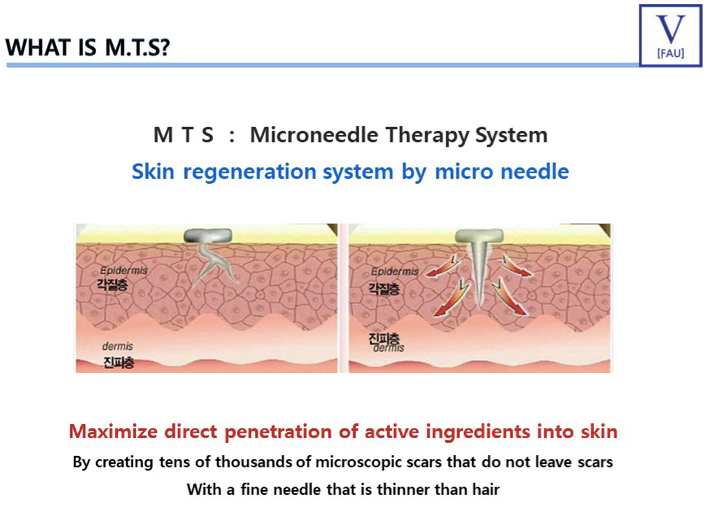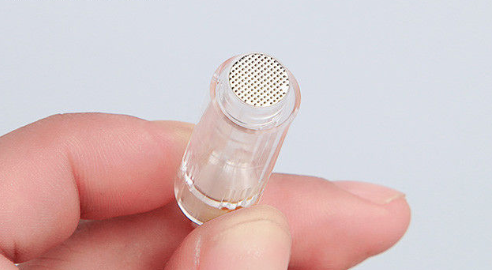 What products do we use? 
Brand used is Stayve (Made in Korea). We are the wholesaler for this product so bulk purchase of BB glow MTS ampoules items, machines, MTS nano needles or Training programme(we can also provide online live video chat training for you to do this treatment confidently _Click LINK for course info_) please email to enquirybeautyrecipe@gmail.com
Types of Ampoules:
MESO Foundation No. 1 – For Fair Skin (12 bottles)
MESO Foundation No. 2 – For Tanned Skin & Men (10 bottles)
MESO Foundation No. 3 – For African / Dark Indian Skin (10 bottles)
MESO AC Stem Cell Gold – Revitalizing, repair and cell regeneration (10 bottles)
MESO Wrinkle Stem Cell Culture – Lifting, firming and tightening (10 bottles)
MESO Moisture stem cell culture – Intense Hydration (10 Bottles)
MESO EGF Peptide Gold Ampoule – stimulates collagen growth (10 bottles)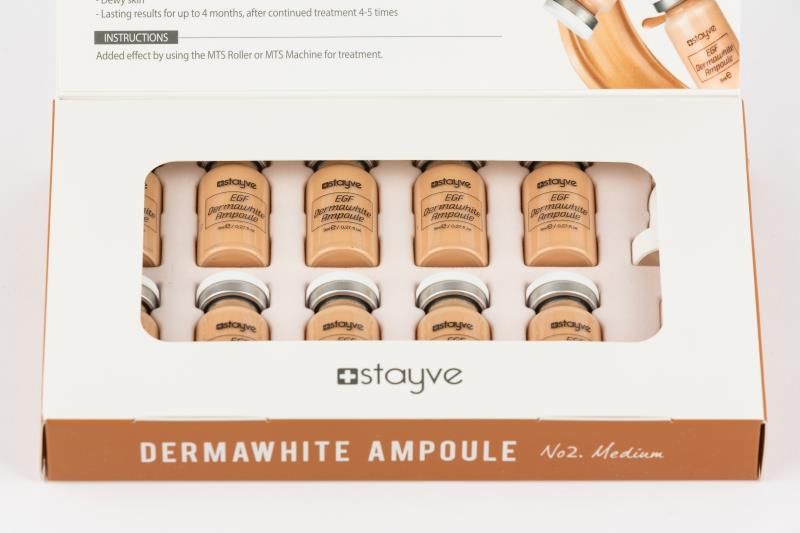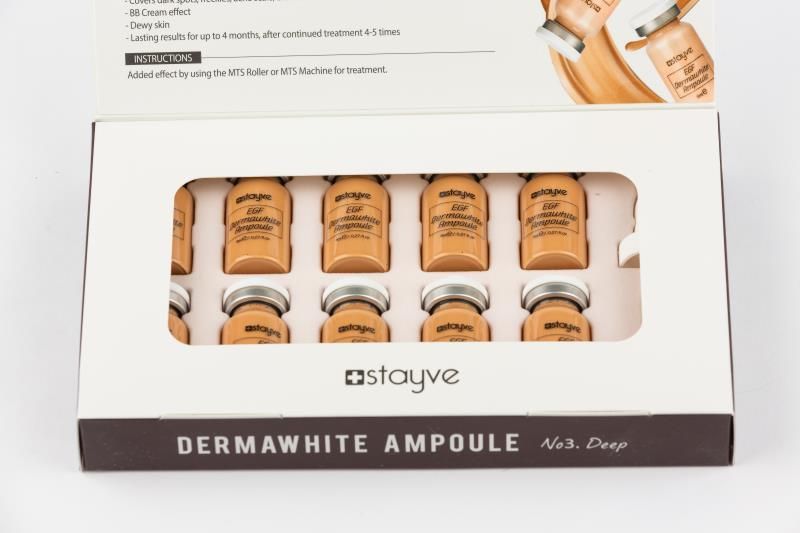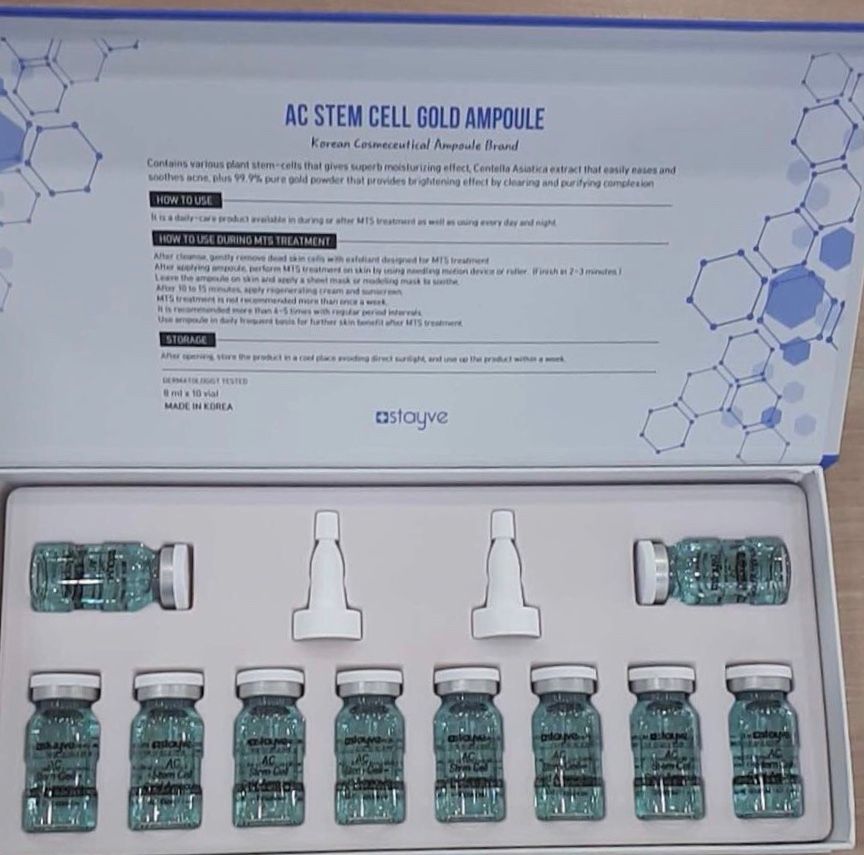 Course Details:
Course Objectives : To equip Learners with the necessary professional skills to confidently perform Water Shine Covered BB Glow micro pigmentation treatment with a full facial treatment and more.
 Course Fee: $1088 Singapore Dollars
 (Course fees $250 can be subsidised with Skills Future Credit Grant eligible for Singaporeans as we are quality assured government approved training provider)
Certificate awarded completion of course
Course Duration: 1 day (6 hours)
Full Training Kit with machine  included in Training Fee!!!
Materials given:
1. Korean MTS Machine(15 speed settings tailored for skin treatment) 
2. KFDA approved Plant Based Organic Colour Pigments from Korea 1 box (10 bottles)
3. 10 MTS needles
Course Content:
Additional Training Techniques taught besides Water shine cover bb glow treatment includes:
-Throughall double cleansing technique
– Lymphatic Drainage Massage
– Korean Golki Small Face Massage (hot!)
–  Black Head and Pimple Extractions
– Mole & Skin Tag & Mila Seeds removal
– Eye bag/ Dark circle eye treatment
– Organic Pumpkin Peel System(*Popular)
–  Organic Rice Spa Acne Natural Healing Skin Treatment System
– LED light Photo therapy Treatment
Beauty Recipe your Semi Permanent Makeup specialist & government approved training provider
3 outlets: Jurong East & Orchardgateway & Marine Parade Central
For appointment booking call hotline: 6702 3062 
For more info and photos, do visit Beauty Recipe Facebook Page and Website
FACEBOOK PAGE: https://www.facebook.com/beautyrecipesingapore/
Instagram: @thebeautyrecipe
WEBSITE: www.beautyrecipe.com.sg
Comments
comments