Was cracking my brains on how to throw a party for Hao's big 3 because my original plan for a birthday party at Macdonalds was foiled big time. Unfortunately, his birthday falls on a PH, hence every Macdonalds party location was booked.
Ruled out a venue party because I found it a hassle to coordinate and I didn't quite like any of the party venues I have researched.
Asked around and came up with a yacht party.
It was way pricier but I guess it's his big 3, so I would want to make it memorable for him.
My friend, Smith introduced me to Yachtly.
The platform was pretty seamless to manoeuvre around, price ranges and what you are looking for.
Do check out their pictures and also the reviews of their customers.
I went ahead with Alaska 45.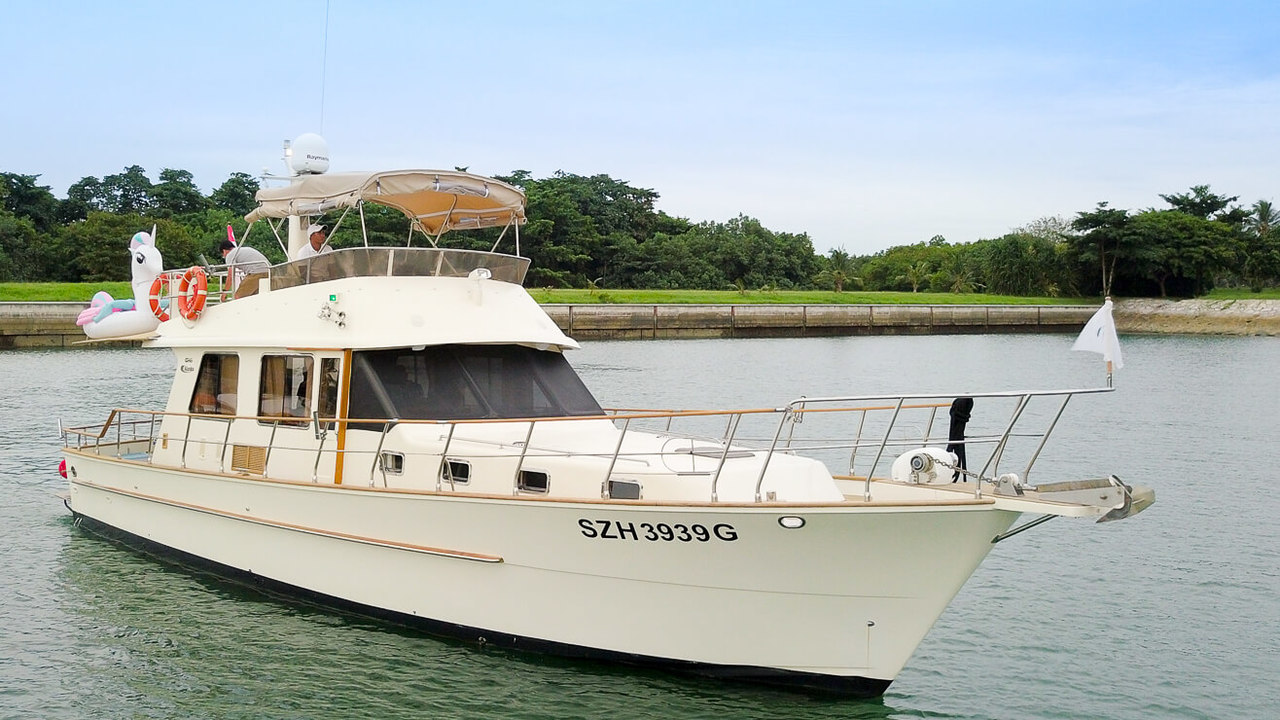 It is a yacht suitable for 22 pax, but I catered it for 10 pax only.
Not many people were present, so 8 adults and 2 kids.
I added on the Jetski for hire – $180 and BBQ set rental $100.
The whole package – Rental $250 per hr, I rented it for 4 hours – $1000.
Jet-ski $180
BBQ Rental – $100
BBQ Menu for 10 pax $289
Total: $1569.
Heres what we had, I swear it was too much for 10pax, you can alternatively have it as a 12 -15 pax party, it should be suffice.
We had to waste the food 🙁
Thank you Serene and Angeline from Creme Maison for the yummy Lychee Rose cake with his fave soccer team deco!
We had soon much to eat!
There will be someone onboard doing the BBQ while you play and have fun!
You can kayak, laze on a floating platform and just goof around with their cute peacock float too!
There was never a dull moment onboard this yacht because we have great friends and food!
It is also pretty child-friendly as safety is always the concern of the captain so I am thankful that everything went smoothly!
I had so much fun!
The Yacht package comes with two bottles of sparkling alcohol to commemorate your celebrations!
Happy birthday my Fiancé!