I tend to think alot when I'm alone. After staying at home for a week now, I realized that I preferred working in a office than home. Of course it would be better if I can start work late. Work from home is not meant for me, it makes me depressed.
For those who asked, I am recovering well. This small wound is nothing compared to my spinal implant and lipo. Just abit restricted in terms of movement but all are well.
I will be sharing my lipoma removal surgery soon but today snacks first!
AJ Delights Muffins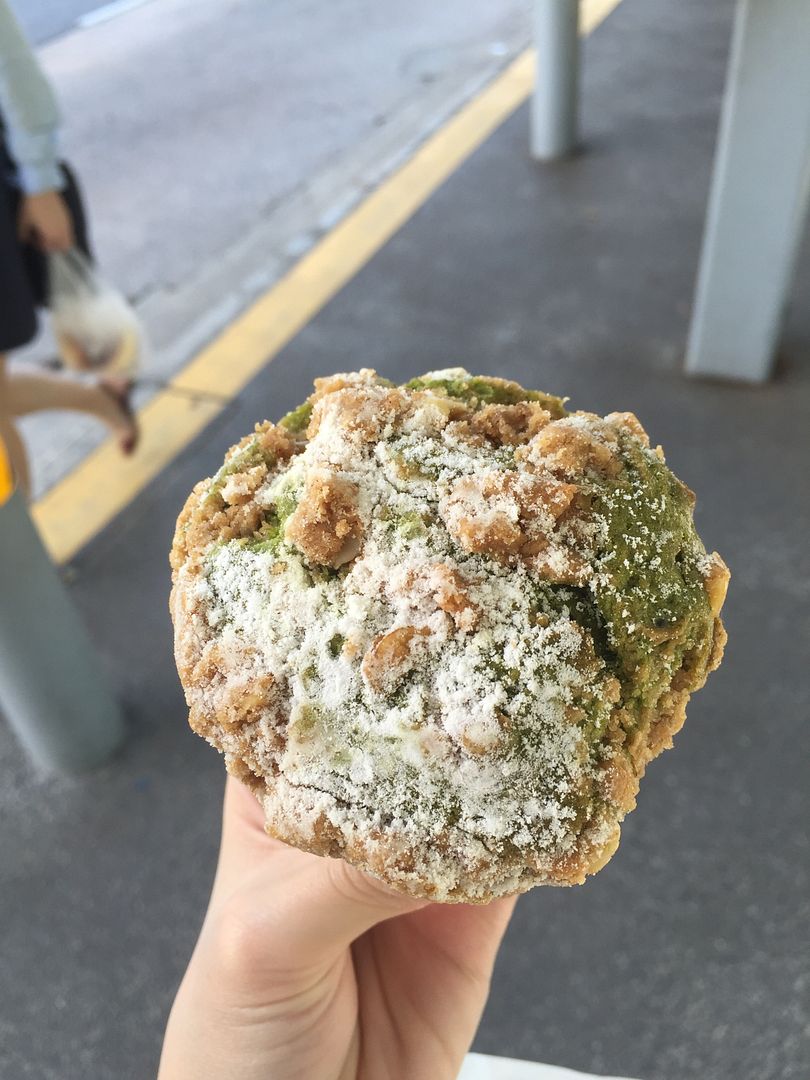 If you love muffins like I do, go give this place a visit. So far I have only tried their matcha and chocolate flavoured ones and I am hooked. The muffin is so good and soft!
Blk 120, Bukit Merah Lane 1,
#01-82, Alexandra Village Food Centre, Singapore 150120.
2. Tohato Barbeque Potato Rings
I either got this from Daiso or Cold storage. The barbeque flavoured ones are super addictive and trust me, one packet is never enough.
3. Nissin Big Curry Cup noodle from Japan
I don't usually eat cup noodles but I love all the cup noodles from Japan. This is my favourite cup noodle right now and I can't find a replacement for this. I can't find this in the singapore market and getting them online can be pretty expensive (the last I checked). If I ever go back Japan this year, is to buy cup noodles only. LOL!
4. Mie Sedaap Cup
Full of MSG and that's what makes it tasty! I brought this back from Bali but I think you can find this on Qoo10 and maybe in supermarkets too.
5. OLW Grill potato chips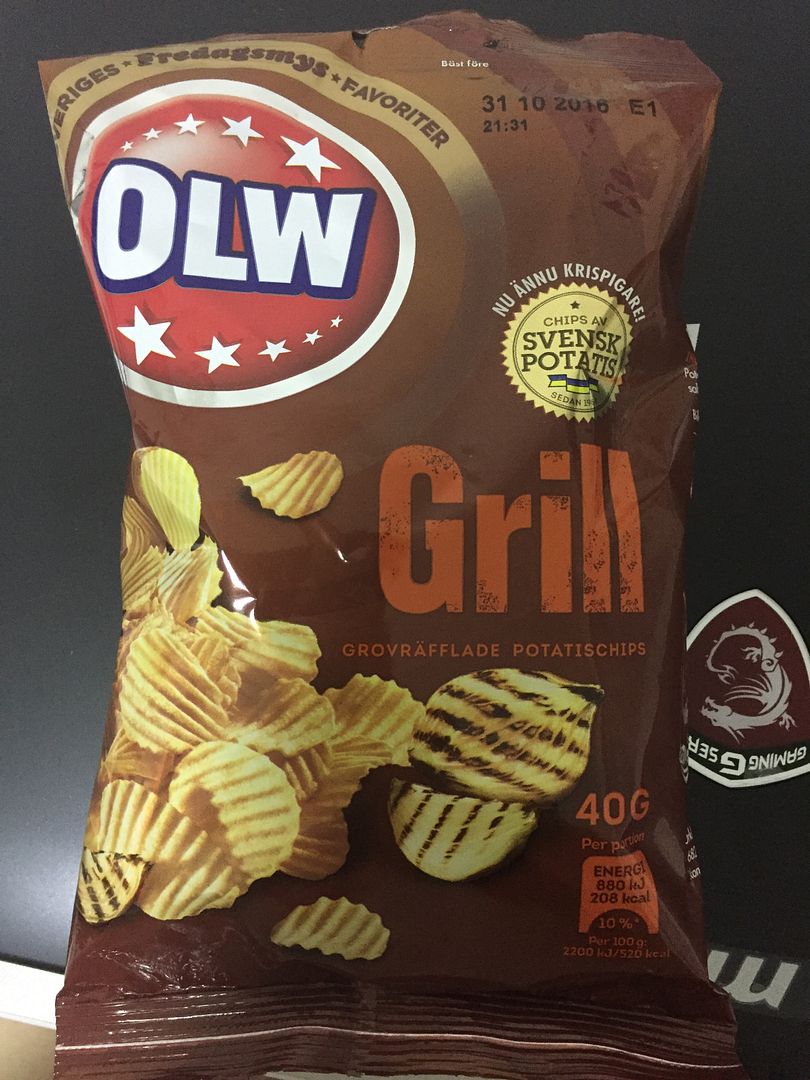 From IKEA! IKEA has some really good and addictive chips!
6. Marabou Noblesse Original Crisp (IKEA)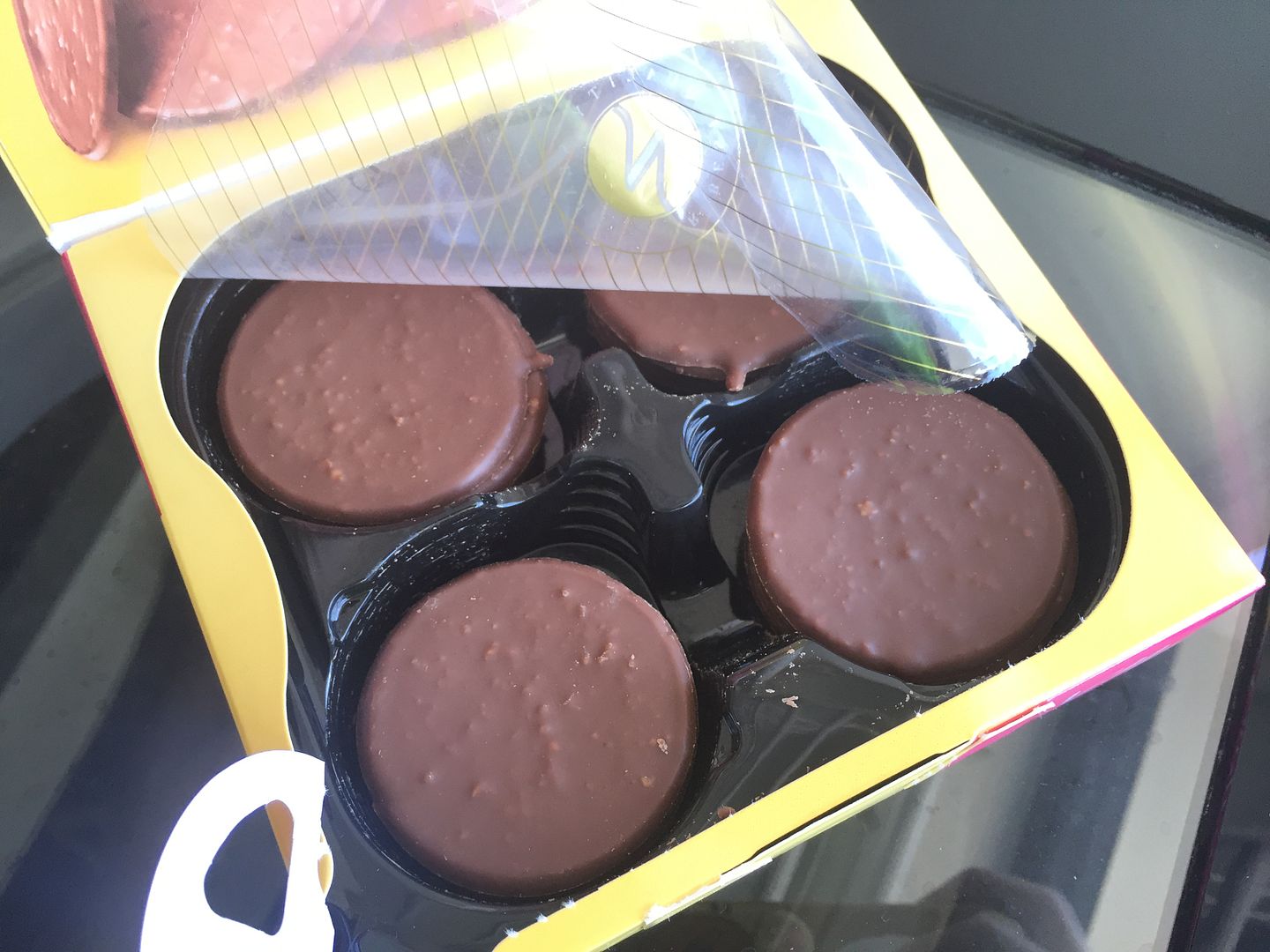 This chocolate crisps are super thin and crispy, I can down a few pieces at one go!
7. Marabou Salty Crackers (IKEA)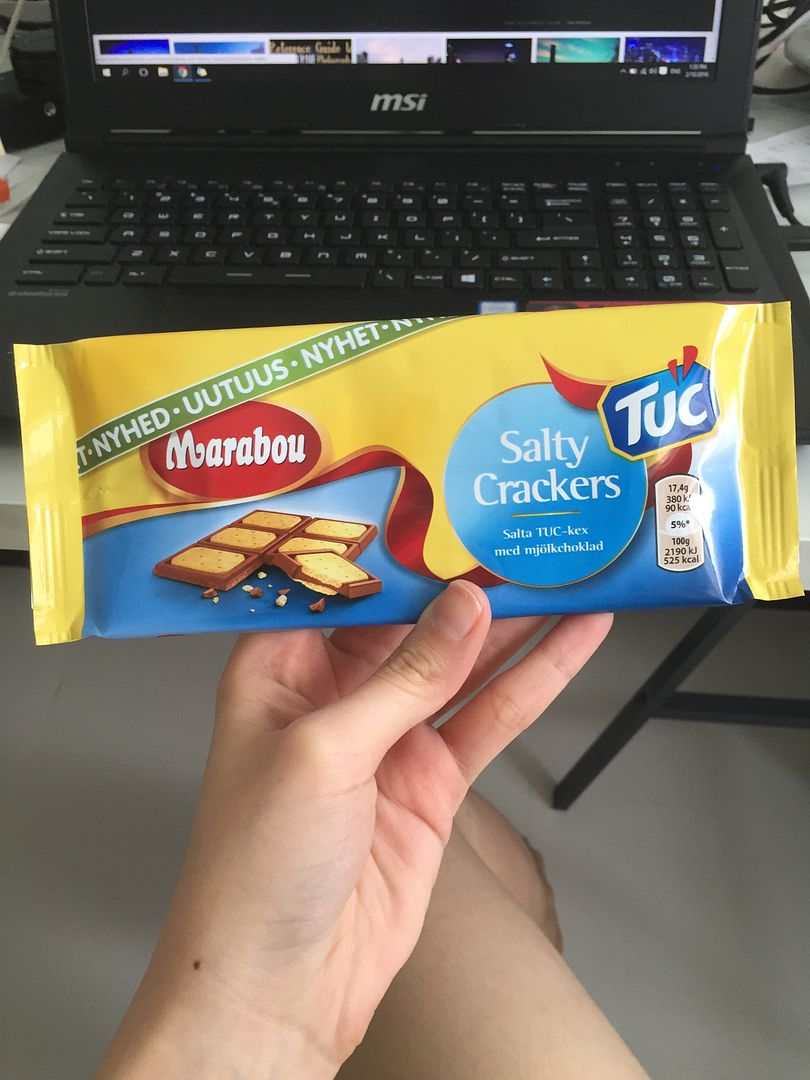 This chocolate salty cracker thing is insane. It is super sinful and at about $4-5 per packet but trust me it's very worth it!!
8. Baker Brothers Cracker Sandwiches 
Got this from IKEA too but I think you can get at elsewhere as well. Good to bring a few packets with you if you are out exploring.
9. Otah Waffle from Tampines!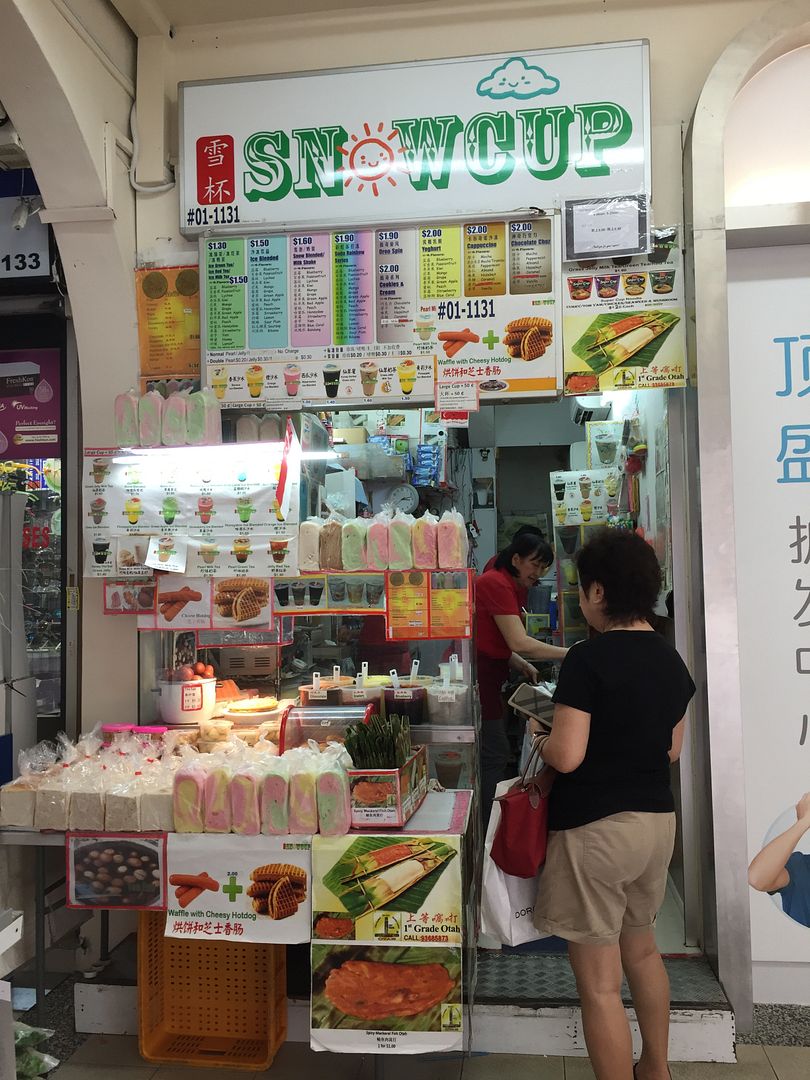 I love old school shops like this that sells literally everything. What got me interested is the otah waffle. I tried ham and cheese waffle in Republic Poly before but Otah?? that never crossed my mind and so I got interested and bought one from them.
you can also get rainbow bread and home made (I assumed) jam and spread here!
I got one otah waffle and we liked it! Different from the usual chocolate waffle but this is really nice! I got tons of otah at home by the way I just need the waffle maker. LOL.
This shop is just beside Topp Care at tampines! @ Block 201D Tampines Street 21 #01-1131, Singapore 524201
I really love talking about snacks, and of course eating them too. 😀 Will continue the rest in another post. 🙂
Till the next time people! 
Follow me on Instagram: @claireaudreylim
Subscribe to me on youtube: https://www.youtube.com/user/clairelim1000
Any questions please email me: dreylim1@gmail.com
Talk to us and join giveaways here: https://www.facebook.com/claireaudreylim/ =D