I finally found the time to pop by Halley Medical Aesthetics for my HIFU review. It has been 2 months since my first treatment and I was really nervous about the results.
I think I'm the first person who tried HIFU on the calves and I am worried that it doesn't work well. I have like thousand of worries but I know eventually all I need to do is to look at the measurements and I will know if it works for me anot. Just a quick recap, HIFU uses focused ultrasound energy for fat reduction.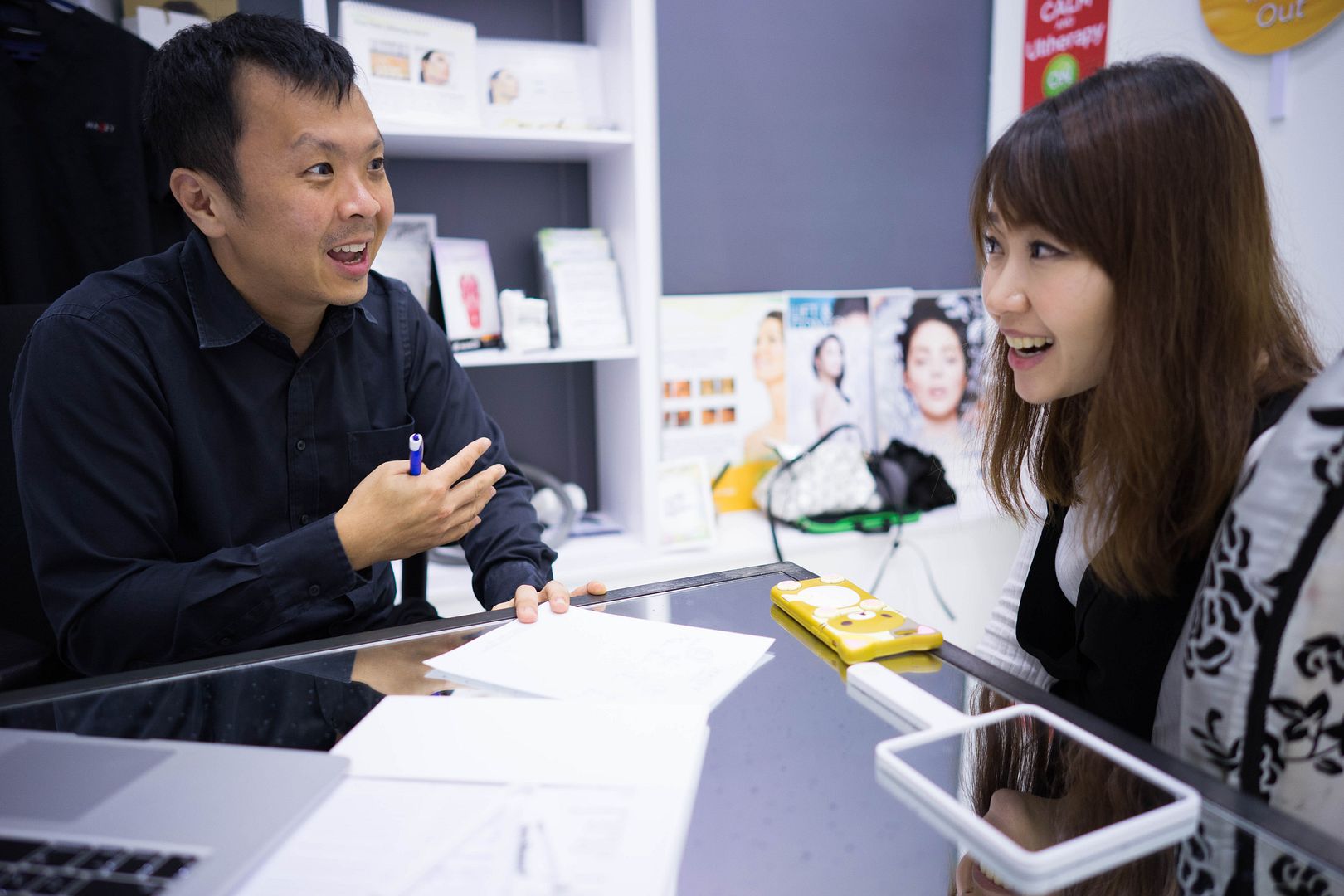 of course my mood became better after meeting with Dr. Terence and his assistant Khay. Khay is so friendly and lovely and Dr. Terence is always so cheerful and funny. lol!
After stepping onto the weighing scale, Dr. Terence proceed to measure my calves.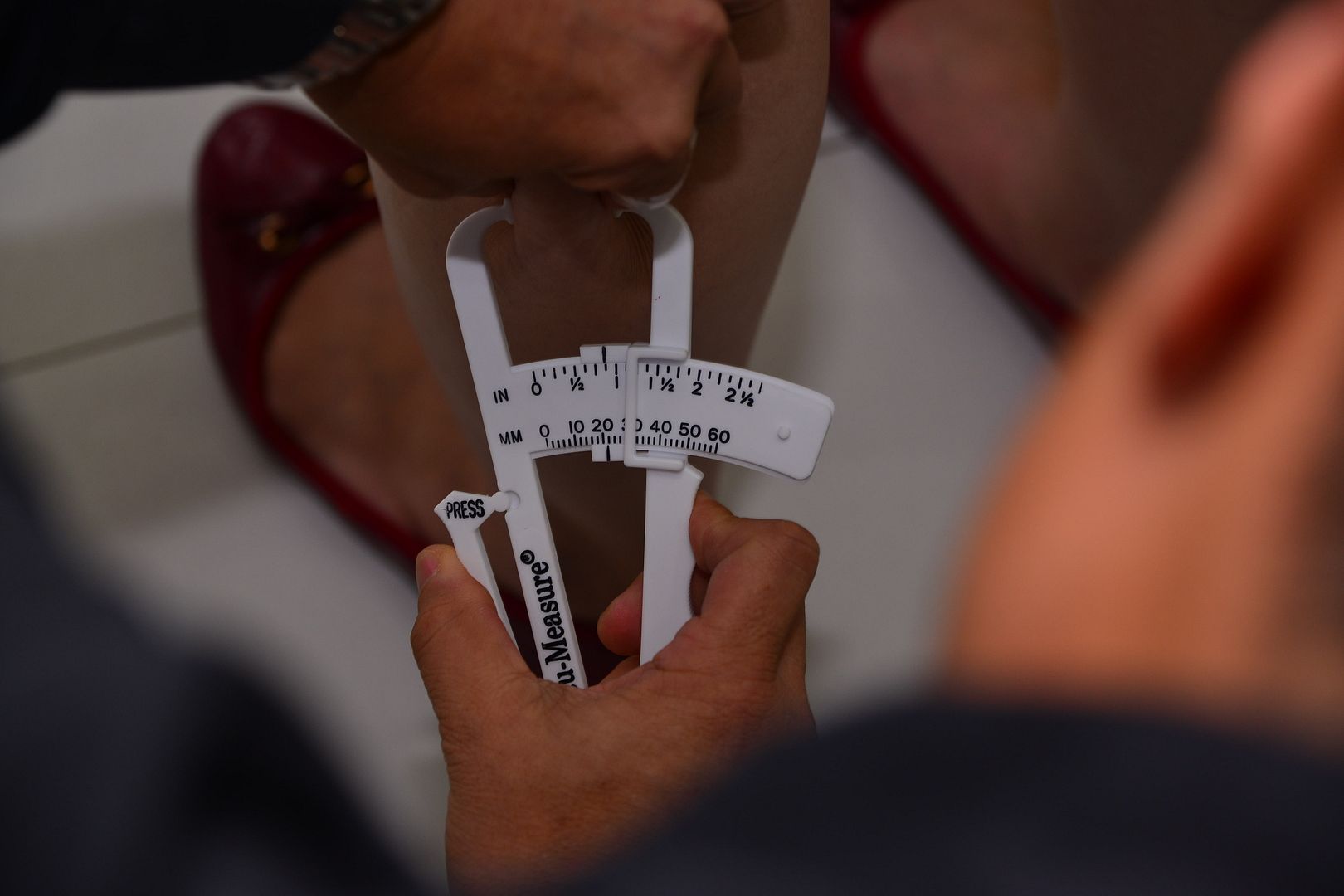 i was like internally chanting 'please please please'.. 
Dr. Terence Tan then write down the measurements on the paper. Up to this point, I still don't know my measurements.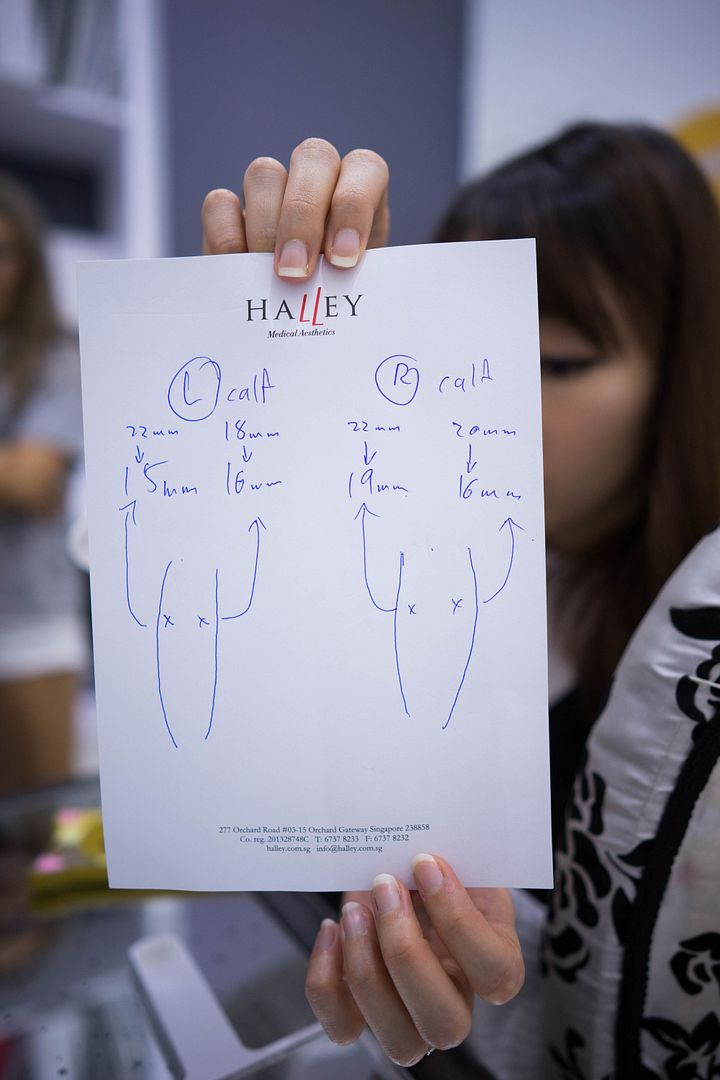 and when he's done. He smiled at me and showed me my results! OMG look at the difference in the above photo!
My left calf from 22mm and 18mm has reduced to 15mm and 16mm.
My right calf from 22mm and 20mm has reduced to 19mm and 16mm!
Seems like the left side of my calf is working better than the right!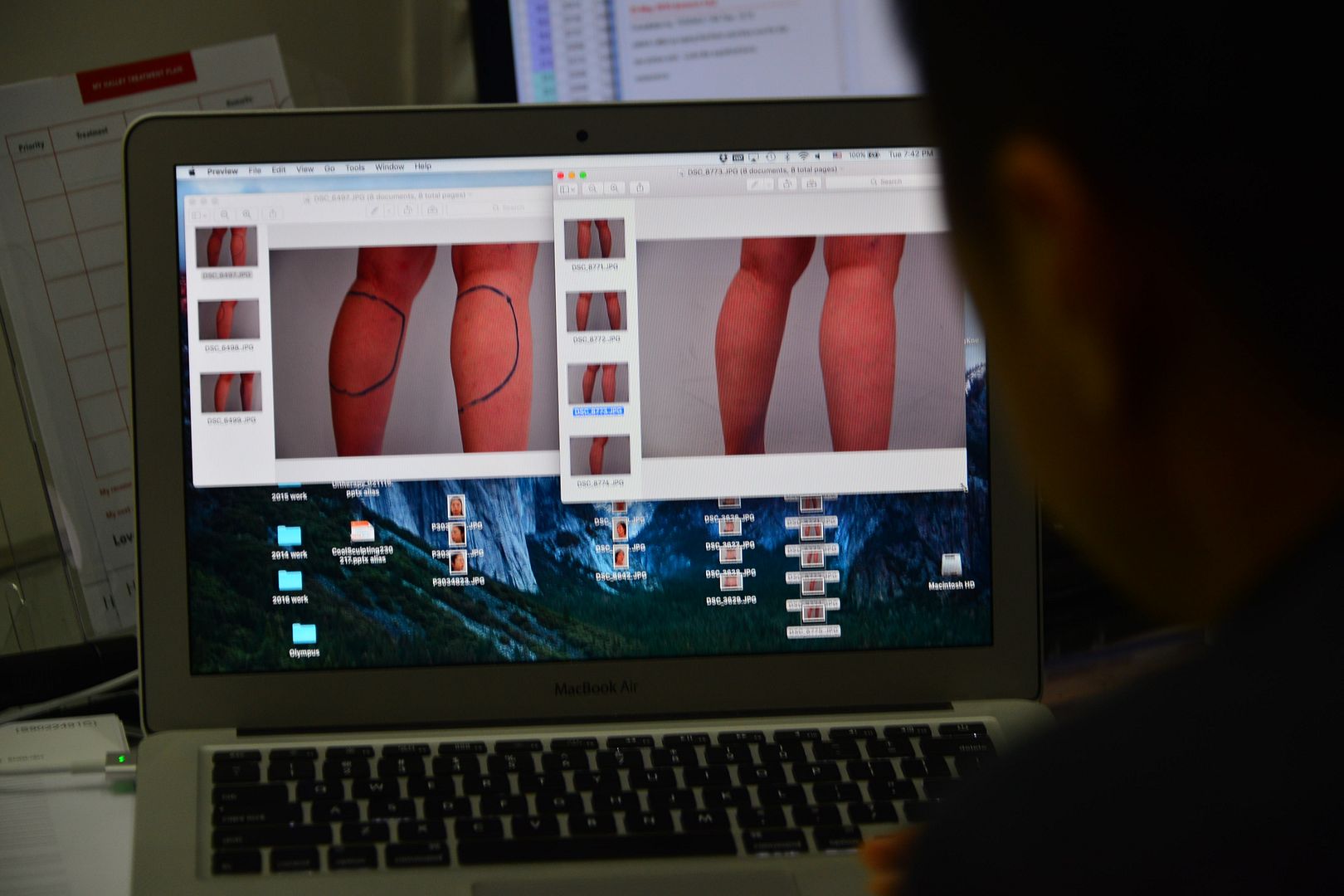 Dr. Terence Tan also showed me my before and after treatment photos for easier comparison! The photo on the right really looks smaller! Especially if I looked closely at the circled area! Even my muscle is more visible now!
Can you imagine my excitement?? I really want slimmer calves and when I see this actual reduction I am so happy! I can't wait for my next treatment!
If you're interested to know more just feel free to drop me an email at  dreylim1@gmail.com! You can also find out more from Halley's website http://www.halley.com.sg/ or facebook.com/halleymedicalaesthetics. Alternatively, drop them an email at info@halley.com.sg or call them at 6737 8233.
Halley Medical Aesthetics is located at 277 Orchard Road, #03-15 Orchard Gateway, 238858.
Till the next time people! 
Follow me on Instagram: @claireaudreylim
Subscribe to me on youtube: https://www.youtube.com/user/clairelim1000
Any questions please email me: dreylim1@gmail.com
Talk to us and join giveaways here: https://www.facebook.com/claireaudreylim/ =D