sudio sweden wireless headphonesHi guys,
Been awhile since I last reviewed any electronics, Claire always let me review any electronics or gadgets if you haven't noticed it by now. We have been busy with ourselves we've got no time to even clean the house. Well all that is going to be in the pass now that I'm getting a new phone finally to replace my aging samseng phone, soon, and Sudio Sweden sent Claire an awesome looking, wireless (bluetooth) headphones:
The Regent.
Sudio Sweden makes premium quality, earphones at an generally accessible price for the masses. The design is simple, minimalistic and timeless. Each item is mostly hand made because Sudio still believes in the human touch and attention to details that no machine can rival.
And so, here's the headphones.
DESIGN and FEATURES
Included in the box are the awesome looking headphones, a charging cable (microUSB) and an aux cable for times when you wanted to connect it directly to your music player. And that's about it, well what else do we need anyways?
The phones folds into a compact shape for easy storage.
Whats more, as an added customization feature, you can opt to change the ear caps to a design of your liking. But I liked the original black with a gold accent best; simple and sleek, classy with the use of gold (colour).
And so ends the photos and comes the unscientific review of the sound quality.
SOUND QUALITY
At first when I pop it onto my ears, I find the music from my player sounded rather harsh. I'm quite surprised because it sounded bad. I've read online that bluetooth can some times affect the sound quality, as compared to a direct connection via a cable. So I tried that but it still sound the same, that means its not the bluetooth connection with the device.
Next I tried 'burning in', a method the audiophiles said will help exercising the device hardware and allow them to perform better. I left it playing for around 12 hrs at max volume, after which it sounded smoother and more well rounded. I feel this way it sounded more like its price tag sans the cost of the item's design.
While the bass sounded a little lacking at times, the sound definition is adequate and isolation is good. I put it on and Claire had some trouble calling for me. LOL. I have no problems wearing it for hours on end, not too tight that will squeeze my head and the band is padded for added comfort. But because its not that tight, I feel a little insecure wearing it out for the risk of dropping it from my head.
CONCLUSION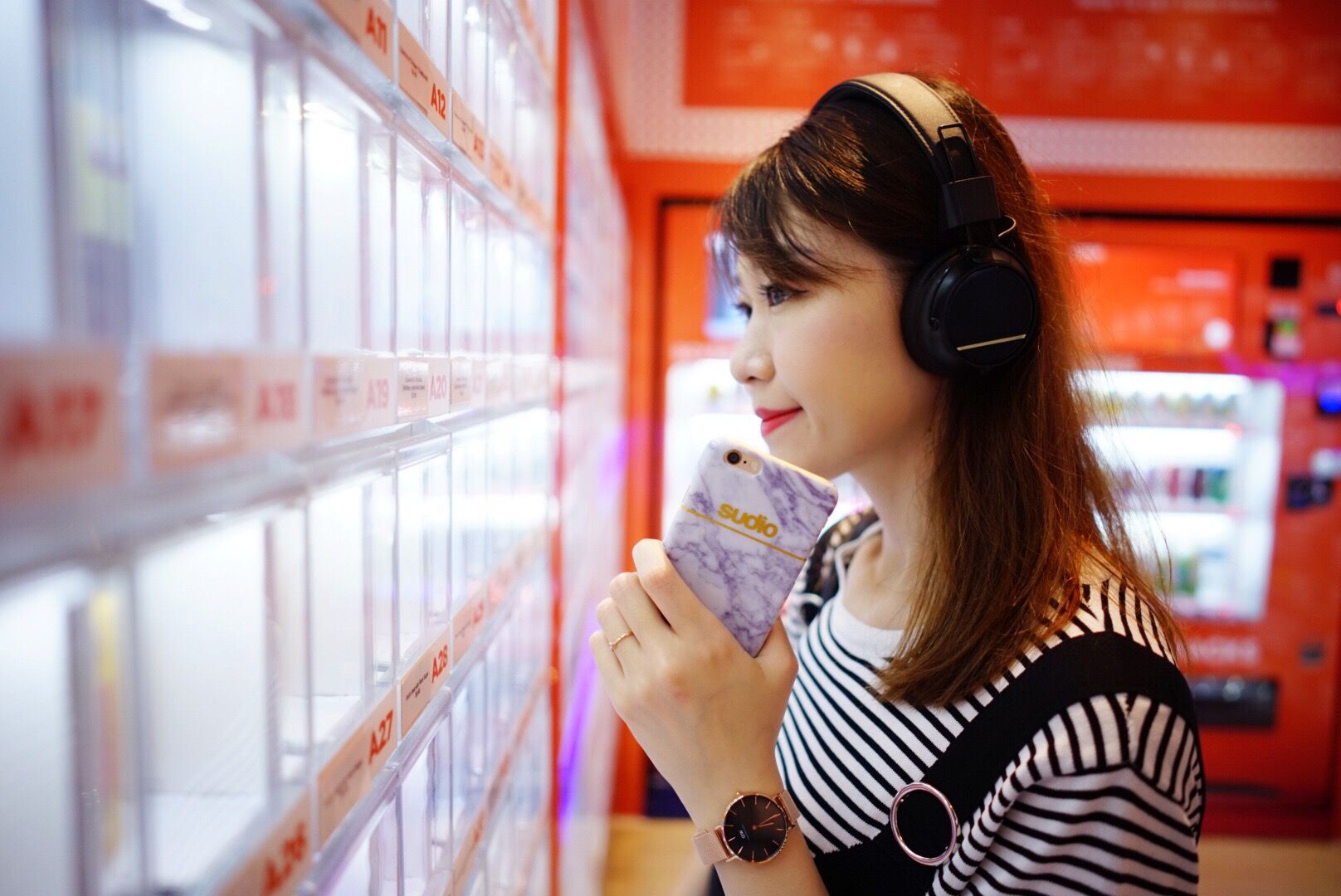 After the couple weeks of using this I feel this is a premium, cool headphones good for all occasions. You can wear it to work, on a day out, or even to a formal event.. Of course not during the event.. That would be a little rude. But it will fit in with your suit and tie even, because of its classy design.
Sound is good, a little weak with the bass, but you can always crank it up using a digital audio equalizer. Might not appease audiophiles, but for a regular joe like me, its awesome gear that add points to my fashion sense.
If I have the cash to spend, I will not hesitate to buy Sudio Sweden's REGENT. 
Here's Sudio's current promotion for you lucky people!
– Free limited edition white marble phone case with every purchase online. (1 case per order)
– Available for 6 models: iPhone 6, iPhone 6+, iPhone 7, i Phone 7+, Samsung s6, Samsung s7 
– 15% off when you use my wife code 'claireaudreylim' + additional 20% instant tax rebate
– Free express shipping to Singapore (3-5 days)
What are you waiting for people, go check out https://www.sudiosweden.com/sg/earphones-collection/regent-white now!
Simon Tey
Comments
comments