I've not been updating as I've just got back from Hongkong.
And surprisingly, I bought more clothings and cutesy items than compared
to beauty products!!!
Oh well, maybe it's not that surprising after all since I still have
alot of skincare products. Enough to last me till 2011!!!
Here's a collage of my loot: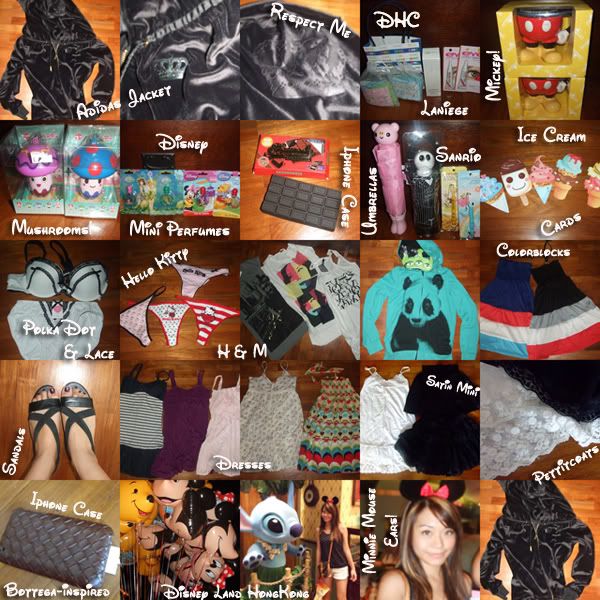 For beauty products, I only managed to grab 2 packs of DHC samples.
Thanks to Jess's discount, I got 10% off.
I also got 3 tubes of BLACK false lashes glue.
It's so difficult to find BLACK glue in Singapore!
And my star buy would be the LANIEGE Hydra solution essence.
I went to the store and it was going for around Sgd70 after conversion.
Then I found it at Bourjous which is like Singapore's SASA too.
There was a discount and I paid only Sgd44 for it!
OMG! What a bargain!
I doubt I'll ever get it at sgd44 in Singapore unless it's a staff purchase
or something. :)))))))