I had been blogging since my teenage days but it was a personal blog that was kept mostly private. It was only after I'd attended a Maybelline beauty event (my first beauty event) and wanted to share it online that prompted me to start A Beauty Affair in 2009. Then one thing led to another, I started attending more beauty events and soon this blog grew. In 2011, I joined My Fat Pocket as one of the bloggers. It was a great honor to be a MFP blogger alongside the other famous bloggers.
I know I may not be a fantastic writer but I enjoy writing a lot. Blogging gives me an alternative platform to express my thoughts and feelings. I also get to share information with others through my blog. It is my love for writing that has been keeping this blog alive for this long.
Being a blogger with MFP has helped my blog to reach a wider audience. With my blog getting noticed, I then had the opportunity to be exposed to different brands and their products through media invites and product trials. One of the more memorable events was an invitation to a preview at a restaurant called PODI. It was a first for me since I usually go for beauty or lifestyle related product launches. I enjoyed myself and it was indeed a new experience for me.
As a blogger, I would receive free products to sample and review. Sometimes, I can hardly keep up with the testing and reviewing, that some products unfortunately are left forgotten in a corner. But I tend to be rather biased when it comes to products I love. One of my favorite brands, Etude House, sends me packages every month to try out. You would definitely see a monthly post on my blog because I believe in their products. Check out the latest Lipsfit lip colors they sent me.
Blogging is a hobby which I foresee would be here to stay. It keeps me sane amidst the craziness of this world.
Are you a blogger too? Do you enjoy writing and sharing ideas online? Then do you have what it takes to be the next My Fat Pocket Blogger? If the answer is YES, please click on the below image for more details.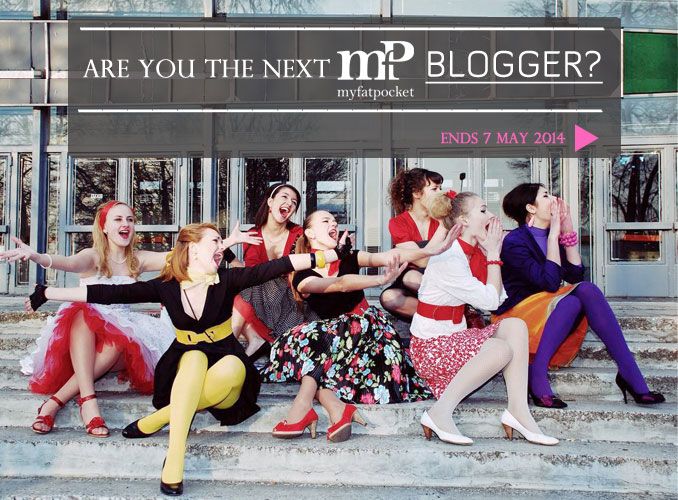 Look forward to YOU joining US!